We are thrilled to announce our latest 500px Brand Ambassadors: Iurie Belegurschi, Daniel Cheong, Dany Eid, Duncan Nicholls, and Beno Saradzic.
Not only are our Brand Ambassadors masters of their craft, but they have also contributed to the 500px and photography community in meaningful ways. As Brand Ambassadors, they will be representing and promoting 500px to the community and photographers around the world. Read more about them below, and keep an eye out for them in future ISO articles!
Iurie Belegurschi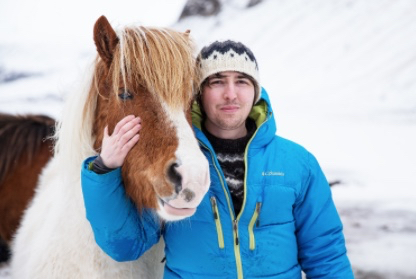 Iurie Belegurschi is an award-winning fine art nature and landscape photographer based in Iceland. Iurie founded the biggest photography workshops travel agency accredited in Iceland: Iceland Photo Tours.
Iurie's two main passions in life are photography and traveling. He is a big fan of winterscapes and night photography, with the latter being his most desired activity. Capturing starry nights and the elusive Aurora Borealis is something that gives him a sense of fulfillment and peace. For Iurie, living in Iceland and having this interest is a match made in heaven.
"To take proper photos inside an ice cave you will need a sturdy tripod; you will be taking multiple shots by bracketing and this will make sure your photos have no movement and are tack sharp. You will also benefit from having a release trigger so you can eliminate any camera shakes. The best glass to use would be an Ultra Wide Angle Lens and/or a Fisheye; these lenses are able to capture enormous amounts of detail on all sides of the cave, as well as give the viewer a magnanimous view. You will need no filters of any kind for this image."
---
Daniel Cheong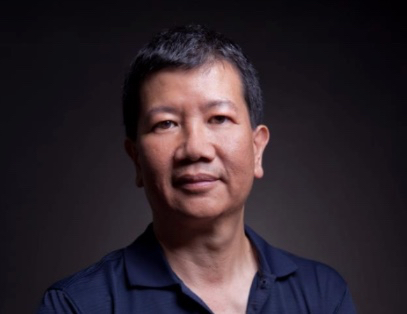 Daniel Cheong was born in Mauritius. He is of Chinese descent and French by nationality. His job in the telecom industry requires frequent travel to multiple destinations including France, USA, Japan, and Singapore. Daniel is currently living in Dubai. Daniel's aim is to perfect the technique of digital blending, which consists of manually blending multiple bracketed exposures in order to obtain the maximum dynamic range, while trying to keep a very natural look and avoiding the common mistake of many "overcooked" HDR images. Daniel hosts workshops in Dubai and around the world.
Daniel was featured in the 500px ISO article, "A Day in the Life of Cityscape Photographer".
Daniel Cheong will be teaching a 500px Class, "Shooting & Stitching Vertical Panoramas", July 13-15 and once again on September 7-9. Learn more about 500px Classes and register to partcipate here.
"I believe it's one of the first fog images shot from that specific location, the Index Tower in Dubai. Just a week before I took this shot, I had a business meeting in a company which was located on the top floor (73rd) of the Index Tower. The meeting went well and this company told me I could access the office anytime to shoot. The night of the fog, I woke up the company owner at 3 am so that he could open the door of the office for me. Then I spent the whole night till 9 am in the morning shooting amazing fog shots.

Dubai's colorful lights (coming from street lighting and construction sites lights) make this shot really unique, coming straight from a science fiction movie."
---
Dany Eid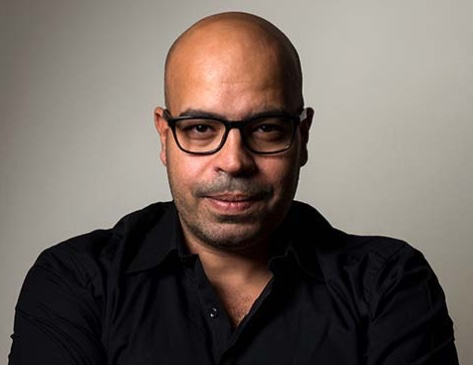 Dany Eid is a professional photographer, born and raised in Lebanon, now living in Dubai. Dany specializes in corporate, architecture, landscape, and travel photography. He also hosts a variety of different workshops around the world. Dany is an official global brand ambassador for Carl Zeiss and a Nikon school instructor.
"There are a lot of important elements that go into having successful architectural photography: composition, lighting, and sharpness, but of course on top of all that, working with distortion and perspective control.

When shooting architecture, you always get perspective distortions of the buildings when pointing the camera upwards or downwards—even when we do rooftopping photography we have this issue. I've shot this place many times with a wide angle lens, but my photos always had extreme distortion because I'm pointing my wide angle lens downwards & accordingly ended up with distortion. However in this case here, I shifted down my Nikon 19mm Tilt-Shift lens to eliminate distortion and increase the depth. I blended 2 images together one shot at exposure f6.3 20sec., which was my base shot & the 2nd image was an underexposed image by 3 stops to control the highlights."
---
Duncan Nicholls
Duncan Nicholls is a London, UK, based award-winning commercial photographer and director, specializing in athletes, portraits, and landscapes. Duncan has written articles for 500px ISO including 48 Hours in Miami: Photographing Pro Tennis Player Heather Watson.
"When deciding what type of photography to specialize in… shoot what you love. Specialize in and show the market a small number of complementary genres.

When you start out as a photographer, it's ok not to know exactly what genre(s) you will specialize in. Sometimes it's impossible to know this without knowledge and experience. You can discover your dream in the very act of walking the path. But when the time is right, the more you specialize in a certain type, or a small number of complementary types of photography, the more successful you will be.

You'll probably start off shooting loads of different stuff—events, still life, portraits, or any commissions that come your way. Then specializing further down the line. Even though the temptation is there, don't show too many different genres on your website. Clients don't like to see this. The jack of all trades wins less work. If you ever hear a client say, "Oh, you shoot lots of different things, don't you"—this is a massive warning sign that you're showing too much on your site/social media/portfolio.

As a rule, photograph what you love. The quality of your photography will be better if the subject is something you love. This passion will be evident to your clients too. The passion will also help you through harder times. On the flip side, it will be really obvious if you don't connect with the subject you are shooting."
---
Beno Saradzic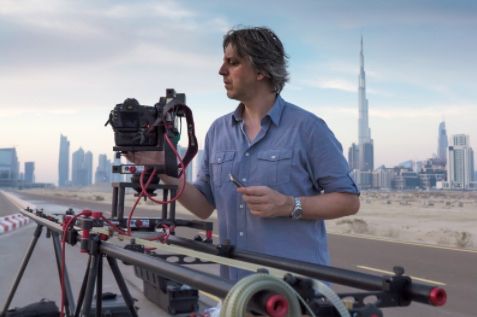 Slovenian-born Beno Saradzic is a multi-specialist visual artist who now resides in Dubai.
In professional circles, Beno is known as a filmmaker, producer, conceptual 3D Computer Graphics artist, and a photographer. His many awards and achievements include an Emmy Nomination in 2014 for outstanding cinematography produced by the BBC Natural History Unit. He is regularly featured in international and local publications such as Digital Photography, Scott Kelby's blog, Chip Foto Video, Practical Photography, and many others. Beno is a brand ambassador for Canon Europe & MENA region, NiSi Filters, and F-Stop Gear Staff Pro.
Beno is a frequent speaker and photography educator and has conducted dozens of workshops on the subjects such as Advanced HDR photography, Dynamic Image Blending & Image Synthesis, and Time Lapse Cinematography.
"I wish someone told me how little gear would have mattered in making me a better photographer when I was starting out. I was obsessed about camera equipment. I read every review online I could find. I argued with other people online over the gear I didn't even own. Truth is, new camera bodies and lenses did nothing to better my eye and my sense of composition. They just slowed me down and made me shoot less, not more.

My advice to any new photographer would be to focus on the craft instead, with the gear they have. Shoot, practice, develop your vision and style. Forget about the meaningless specs since you'll never be able to catch up with the latest technology anyway. Upgrade your equipment only after you've exploited and crossed its full potential. You'll know when that day comes. I repeat, shoot more. Shop less."