Photography—it's all about passion, skill, and commitment. Ever wondered what a day in the life of a photographer is like? 500px ISO can give you a glimpse! Welcome to our new series, "A Day In The Life Of…" Every Monday, a photographer will share with you an exclusive, first-hand look into 24 hours of their day.
Our first feature is Dubai-based cityscape photographer, Daniel Cheong.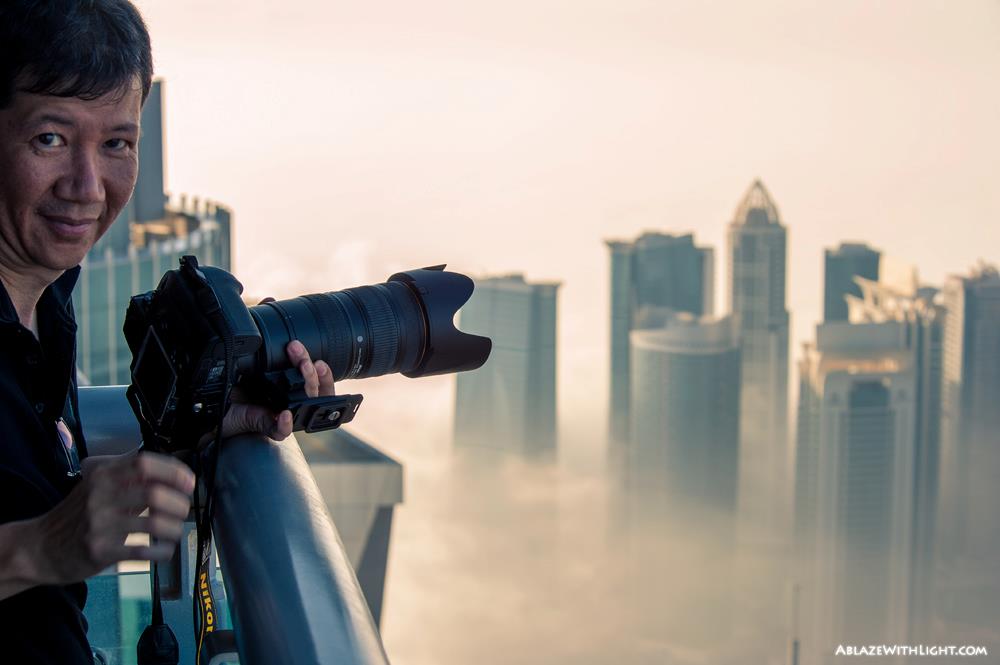 During the day, he works at Microsoft. At night or when he's traveling, he goes out to take jaw-dropping images like this:
Scroll down to see his shooting schedule, and how he spends his entire day!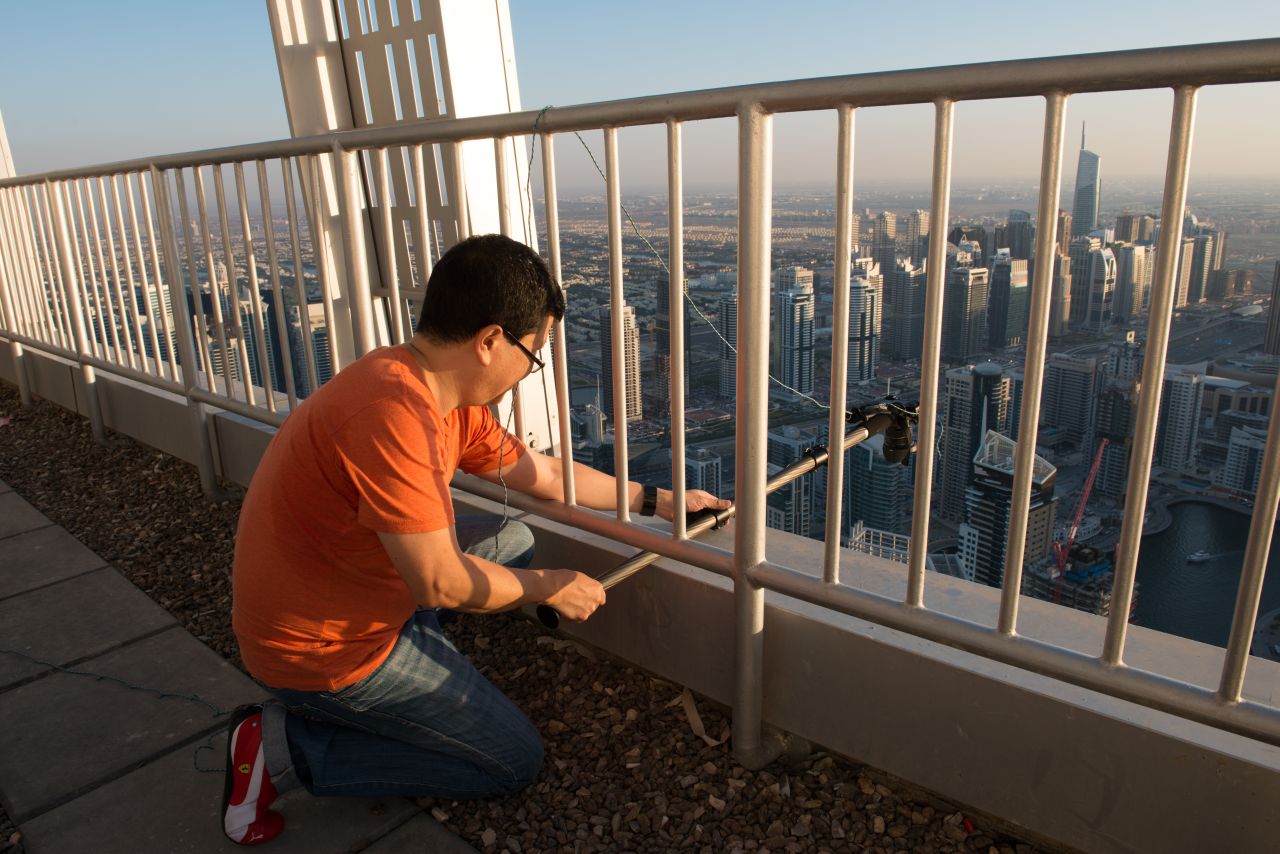 24 Hours with Daniel Cheong
4:00 A.M. Today, I am shooting in Indonesia. Wake up time! I am really not a morning person, so waking up early is a huge challenge for me. But there is no choice. I have to arrive at the shooting location at least one hour before sunrise. Sometimes, depending on the time it takes to get to the location, I have to wake up even earlier.
4:30 A.M. As I leave the hotel room, I check my camera bag to make sure all the gears are in place. I check to see if the batteries are all charged. If they're not, it's too late anyway—in that case, I will have to make sure I don't waste any energy left on the batteries. I also make sure that the memory card is in the camera and is not filled up with the previous day's photos.
5:30 A.M. I arrive at the location. Sunrise is at 7:00 A.M. This leaves me time to explore the location, figure out the direction of sunrise, any interesting angles to shoot. I usually stick with one angle. I will set up my tripod, and it will not move until sunrise. I usually produce only 2 or 3 shots per location when it comes to shooting landscapes and cityscapes.
6:30 A.M. It's the time of "Blue Hour"—where the sky has a nice blue hue. It's time to start shooting. My camera is usually programmed in Auto EV bracketing mode, usually 5 exposures. I will increase to 9 exposures when the sun starts to rise above the horizon. First, I will try to use the autofocus, do a couple of shots and verify on the LCD display that they are tack sharp. Once I have the proper focus, I will switch the focus to manual, and put a tape on the lens ring to avoid any accidental de-focusing.
7:00 A.M. The sun starts to appear above the horizon. It's now time to check the number of brackets to 9, in order to get the maximum dynamic range. If there are clouds and/or water, this is the time I start using a ND400 filter to get some nice moving cloud effect or silky water. In that case, I keep switching between short exposures without filter, and long exposures with filter.
8:00 A.M. The light is now already getting too harsh. There is no point continuing to shoot. Time to pack up all my gear, go back to the car, and start to move to the next spot. I have shot about 100 exposures of the same scene.
9:00 A.M. I arrive in a small city nearby. I look for a coffee shop to get some breakfast. I can handle any type of food, including street food, so I always go for local joints. It's also a good time to chat with the local people in the coffee shop, asking them about interesting spots to explore in the city.
10:00 A.M. Now wandering the streets. I check out the markets, a great place to do some street photography. Here in Indonesia, people are very friendly and it's easy to take photos of them—not much resistance, though sometimes you have to give a little tip, but this is fair enough. For street photography, I will usually switch from my big DSLR to a smaller discreet and less intrusive mirrorless camera, which also has a tilting LCD display. This allows me to take photos in a very discreet way. Sometimes, you really want to take photos of people when they're not looking at the camera. For the next 3 hours, I will be walking the streets, shops, markets, taking photos of people, still life, building and even abstracts.
12:00 P.M. Time for a lunch break. Again, I choose a local restaurant, not the tourist-y type. Time to check my social networks on my smartphone, post some "Behind The Scenes" shots which I took earlier at the morning location. Time to check and answer my e-mails.
1:30 P.M. Heading back to the hotel to catch some rest. I recharge the batteries, empty the memory cards on my laptop, and have a nap!
4:00 P.M. I get ready to go out again. This time, I head for a sunset location.
5:00 P.M. Arrival at the location. I still have one hour before sunset. I do basically the same routine at the morning session. So I will shoot the sunset, then the Blue Hour.
7:00 P.M. It's quite dark now, so if I am far enough from any city lights, I consider doing some astrophotography. For this, I check the position of the Milky Way on my smartphone. I don't have to wait for too long before it appears in the sky. I will then try to find the best location to shoot it. Of course I include a nice foreground, which I light paint with a flash light.
9:00 P.M. I'm back at the hotel. I grab something quick to eat in my room, because I want to process at least one shot and post it on 500px, Facebook, and Flickr. When I travel, I always process on my laptop. I have quite a powerful one, which allows me to use Photoshop and other HDR processing software quite comfortably. I always do my Digital Blending using a mouse, and I don't need a tablet.
11:00 P.M. I shower, and go to bed. I set up my alarm at 4:00 A.M. so I'll be ready again for a long day of shooting tomorrow.
---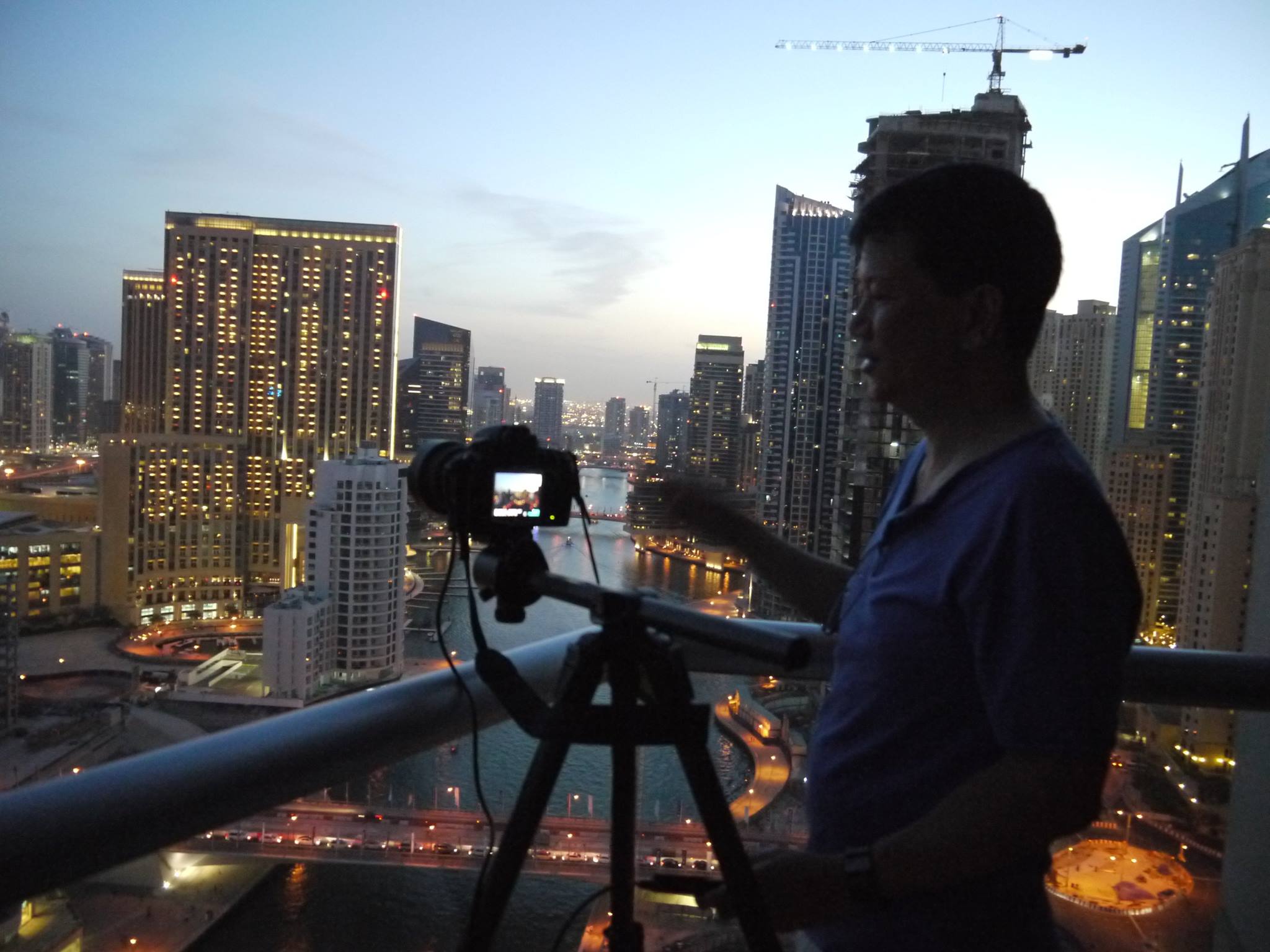 We hope you picked up some insights and tips into what it's like to be a cityscape, street, and urban photographer. Some of the qualities we admire about Daniel Cheong are his discipline to wake up early, experiment, take time to promote his work on social media, and really get to know and mingle with the locals of the city he is shooting.
Scroll down for more inspiring shots taken by Daniel:
Follow Daniel Cheong on 500px to see more of his work. You can also visit his official site, Facebook and Instagram pages.
How does Daniel's work day compare to yours? Got any questions for Daniel, from his gear to his process? Comment below!
Check back next week for a new installment of A Day In The Life featuring another 500px photographer.