At 500px, we are thrilled to announce our new Brand Ambassador program. Meet our first Brand Ambassadors: Dina Belenko, Marco Grassi, Roy Mangersnes, and Chris Schmid!
Not only are our Brand Ambassadors masters of their craft, but they have also contributed to the 500px and photography community in meaningful ways. As Brand Ambassadors, they will be representing and promoting 500px to the community and photographers around the world. Read more about them below, and keep an eye out for them in future ISO articles!
Dina Belenko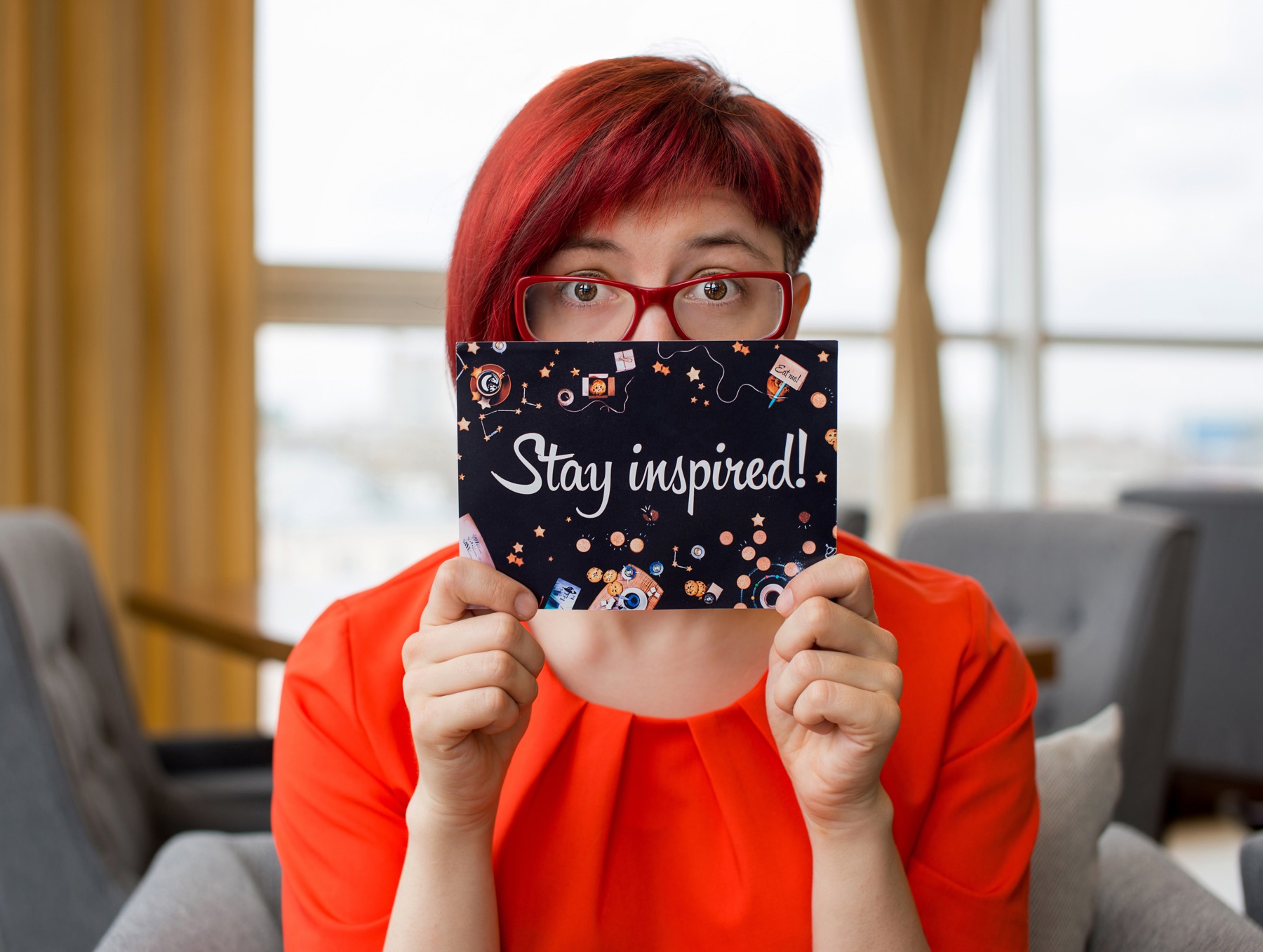 Dina Belenko is an incredibly creative still life photographer from Khabarovsk, Russia. Dina has written several articles for 500px ISO, including "What's Behind a Top-Selling Photo?" and "Bokeh & Light Flares: A Still Life Tutorial."
She has also hosted the 500px Class "Bring Objects to Life" and will be hosting another online class starting July 27: "Still Life with Flying Flowers." This will be an exciting class on how to add dynamics to a still life image, combining levitation and motion of water drops.
"The essence of photography after all is a frozen moment. I'm always trying to keep it in mind, even if I'm dealing only with mundane inanimate objects."

"There's a common misconception that still life images are all about fruits and flowers, which are beautifully light, but static and not very interesting in general. But there's always a place for something dynamic in still life: just add some falling sprinkles, rising steam or a splash of coffee and watch how these simple things bring your picture to life."
"That's what I do. I turn my kitchen into total chaos to make photos of falling cups, flour clouds, and spilled milk. The equipment is always simple: just a couple of speedlights set on low power, a tripod, some wire, a glue gun, and the readiness to spill some coffee (and deal with the mess afterwards)."

---
Marco Grassi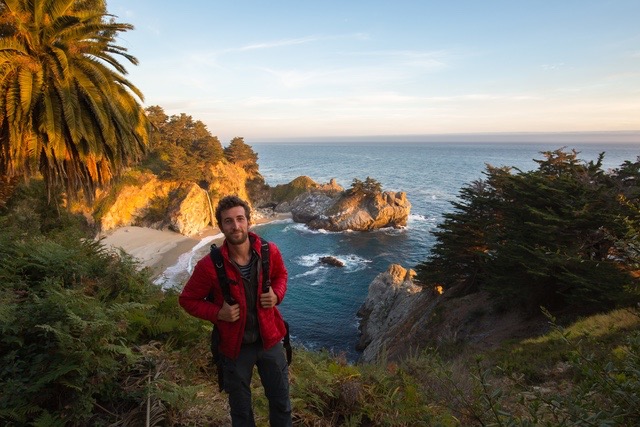 Marco Grassi is an award winning photographer from the northwest of Italy. He focuses on landscape and travel photography.
Marco is also a photography instructor and will be hosting the 500px Class "Understanding Natural Light." This class, starting August 3, will focus on how to recognize different types of light when shooting landscapes.
Marco has also written both technical and inspirational articles for 500px ISO, such as "I Visited The World's Largest Buddhist Settlement To Bring Back These Photos" and "3 Lightroom Tool Tips for Beginners."
He also conducts travel workshops to locations around the world.
"You don't always need to wait for sunrise or sunset to take good landscape pictures; cloudy days can produce brilliant work too. This picture, for example, has been taken in mid-afternoon when the diffused light created by the clouds was perfectly working with the subject."
---
Roy Mangersnes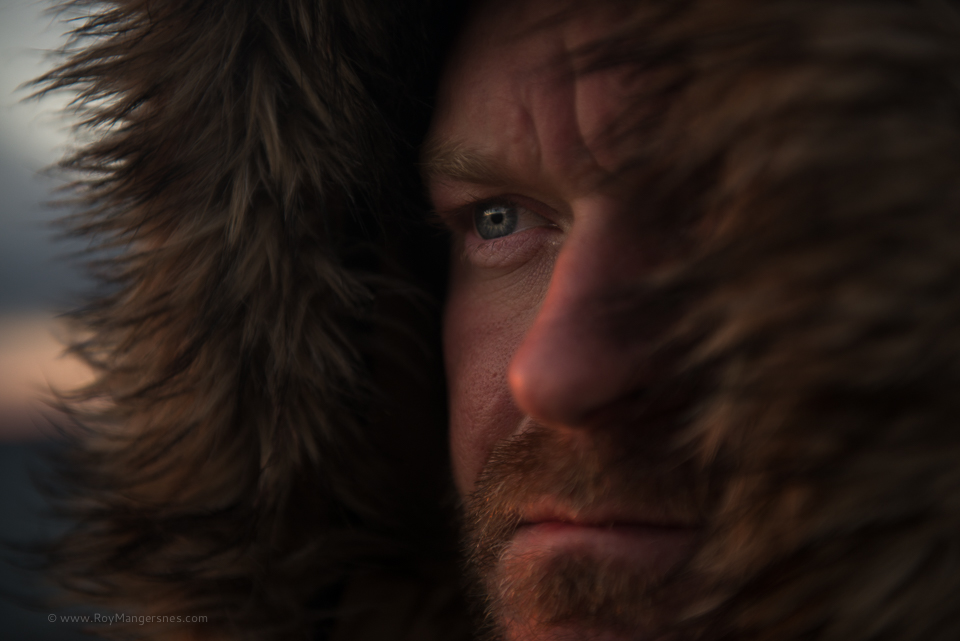 Roy Mangersnes is a behavioral ecologist and professional wildlife photographer living in Sandnes, southwestern Norway. He has won multiple awards, including BBC Wildlife Photographer of Year.
Roy is a partner and photographic host at WildPhoto Travel. Roy's assignments lead him to destinations such as the Arctic, Antarctica, Africa, and the Galapagos Islands.
"To me, photography is about telling stories. Striking images are such powerful tools and can evoke strong feelings in the audience. That's what makes photography so fascinating to me. That's also why I want my photography to be real. What I see is what you get."
"This is one of my most memorable encounters and also one of the images that is closest to my heart. It was taken on Svalbard in the Norwegian Arctic in March 2015. It was a beautiful evening out on the ice. I was driving a snowmobile and found myself laying on the frozen sea for two hours in minus 15-20 degrees Celsius while working with this polar bear. The warm light in the background and the frost coming from the bear's breath made for such a magical scene I didn't even feel my pants freezing to the ground below.
The picture was taken with my Nikon D4s and a Nikon 800/5,6. Because of my low perspective, using the nearby snow as my foreground, I got a soft frame around the animal even when stopping down to f/9. The shadow (the ghost) of the polar bear was formed as the animal was breathing heavily, smelling the air, and frost smoke formed around its entire body as the warm breath met the freezing cold air.
This young female polar bear has an important place in my heart. I spent four days with her and during that time she hunted and killed three seals. She was the happiest polar bear I have ever seen. Only four days after I left, I got the news she had entered the tent of some tourists that didn't take the necessary precautions and was shot and killed in the incident. The tourists were fined, a symbolic fine, but this beautiful animal was still dead. To me this is just another example of how we as people need to think about what we do in nature and remember that if there is a conflict, nature will always be the losing part.
The photo is now in our WildPhoto Travel fine art gallery collection in Svalbard and it is has been sold to the Prime minister's office in Norway. Hopefully the ghost of this polar bear will have a long life."
---
Chris Schmid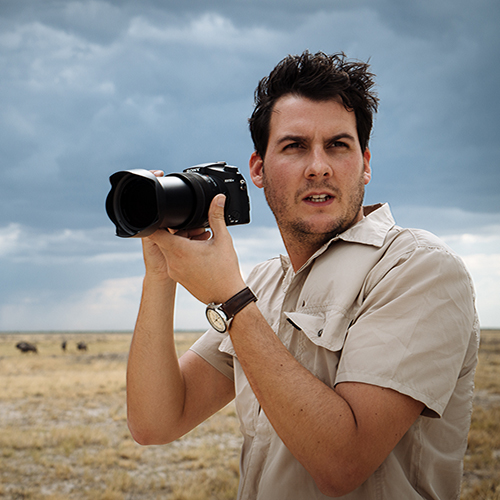 Chris Schmid is a wildlife photographer and filmmaker based in Switzerland. Chris has won multiple awards, including the PDN World in Focus and Nature's Best Photography Africa.
Chris was chosen as one of our 500px guest editors for our Editors' Choice page and will be an instructor for an upcoming 500px Class.
"Last month I headed out to South Luangwa in Zambia with my wife. I'd never been to Zambia before, and it's truly a breathtaking place…
I want to tell you about a very special day we had out there. After waking up at 4h45 and a good cup coffee, we left camp. We were looking for the Kapamba pride and more specifically two males. We knew they were not far from camp because we heard them roaring at night. We spotted some tracks after 30 minutes, near the Luangwa river. At this time of year the Luangwa river was almost dry, and the only pool available was teeming with hippos.
After scanning the bush with binoculars, we saw nothing. We drove another 10 minutes, following the tracks when possible. But the tracks stopped on the river's edge.
We suddenly noticed something on a sand bank in the middle of the river. We saw the two Kapamba male lions on a kill. It was quite strange to see them in this way in the middle of the river, because there was no cover around to assist their hunt. So I thought perhaps these lions had robbed their food from a previous kill, possibly from wild dogs.
The great thing in South Luangwa National Park is that you can spend a full day without seeing another soul. But this morning, we were joined by another car with a couple inside. They observed a the lions for a short while, but strangely, they were quite disappointed. The lions were too far away, so they decided to leave.
In wildlife, patience is the key. We knew that these lions would come back on our side and not cross the river to the other side because it wasn't their territory. We knew they would bring back the kill to our side when the sun would be hot enough. A few minutes after the couple left, BINGO, one of the lions took the kill in its mouth and start crossing the river towards us. We couldn't believe what we were seeing.
Especially when cats are apparently scared of water!"
Want to see more of their photos? Follow Dina Belenko, Marco Grassi, Roy Mangersnes, and Chris Schmid on 500px!