The best ofDazed photography in Belfast, a review of the Alien Skin Exposure X2, recreating nightmares through photography, an artist life in Cuba… read about all this and more in our weekly roundup of photography news.
Dazed gathered a series of images from its archives where "fashion photography helped shape gender identity." The photos were selected for the 2017 Belfast Photo Festival and were posted around the city of Belfast for 30 days. You may recognize images by fashion photographer Rankin and the iconic drag queen Pearl from RuPaul's drag race. If you're anywhere near Belfast, definitely take the time to check out this amazing festival, which will be running till the end of June. Read more on Dazed.
Photography Rankin, fashion Alister Mackie
Source: Dazed
If you're looking for an alternative to raw processing software such as Capture One, Lightroom, and Camera Raw, then The Alien Skin Exposure X2 might be the right choice for you. Although it is more recent than its counterparts, the Alien Skin offers a series of features and impressive functionalities that make it very competitive. Quentin Decaillet conducted an in-depth review of the software, analyzing its interface, workflow, editing features, and Photoshop integration. The software is sold for $149, making it affordable and a great choice for beginners. Read more here.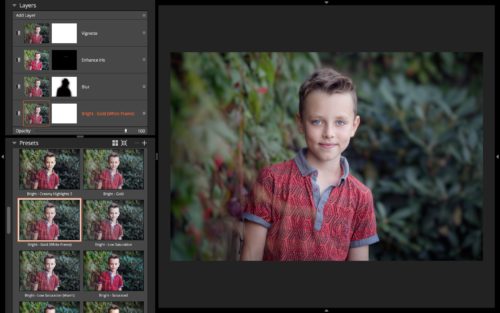 Source: FStoppers
Take a look at the winners and runners up of the Street Photography 2016 competition presented by Acuity Press and Photo District News. Also, check out the profiles of some of the finalists on 500px such as Deshaun Craddock, Ed Walker, Hakim Boulouiz and Chris Moret.
Source: Acuity Press & PDN
After struggling with sleep paralysis for years, artist Nicolas Bruno decided to recreate his terrifying dreams through photography. At age 14, Nicolas decided to start telling people about his condition, which was when a school teacher told him to start sketching his dreams. Bruno then developed an ongoing passion for creating these images that he shoots and models for, using solely his dreams as inspiration. Watch more on the video below.
Source: Creators
Adorama TV takes 7 Sony #alphacollective photographers to Cuba to learn more about the arts and culture scene on the island. This episode of the Through The Lens series shows perspectives from local designers, tattoo artists, and photographers on what it's like to be an artist in Cuba. Watch the full video shot in the historic city of Havana below.
Source: Adorama TV
Adobe Lightroom is not only great for organizing and cataloging all your pictures in an easy and clear way, but it is also full of helpful photo editing tools that can help you develop your files and make your pictures look great with just a few adjustments. Take a look at a few tips by Marco Grassi on cropping photos, removing dust spots, and adding graduated filters on 500px ISO.
Source: 500px ISO
Selected by Marco Grassi and 500px Photo Editors.