We covered the Top 10 Nature photos, Top 10 Travel photos, Top 10 Journalism photos, and so much more already. There's just one last Top 10 that needs to go up before we move on to 2016 with gusto: The Top 10 ISO Posts of 2015.
2015 was a big year for 500px ISO. Our first full year of publication, it came with many lessons and some amazing highs. This post is about celebrating those highs. Count them down with us and enjoy!
---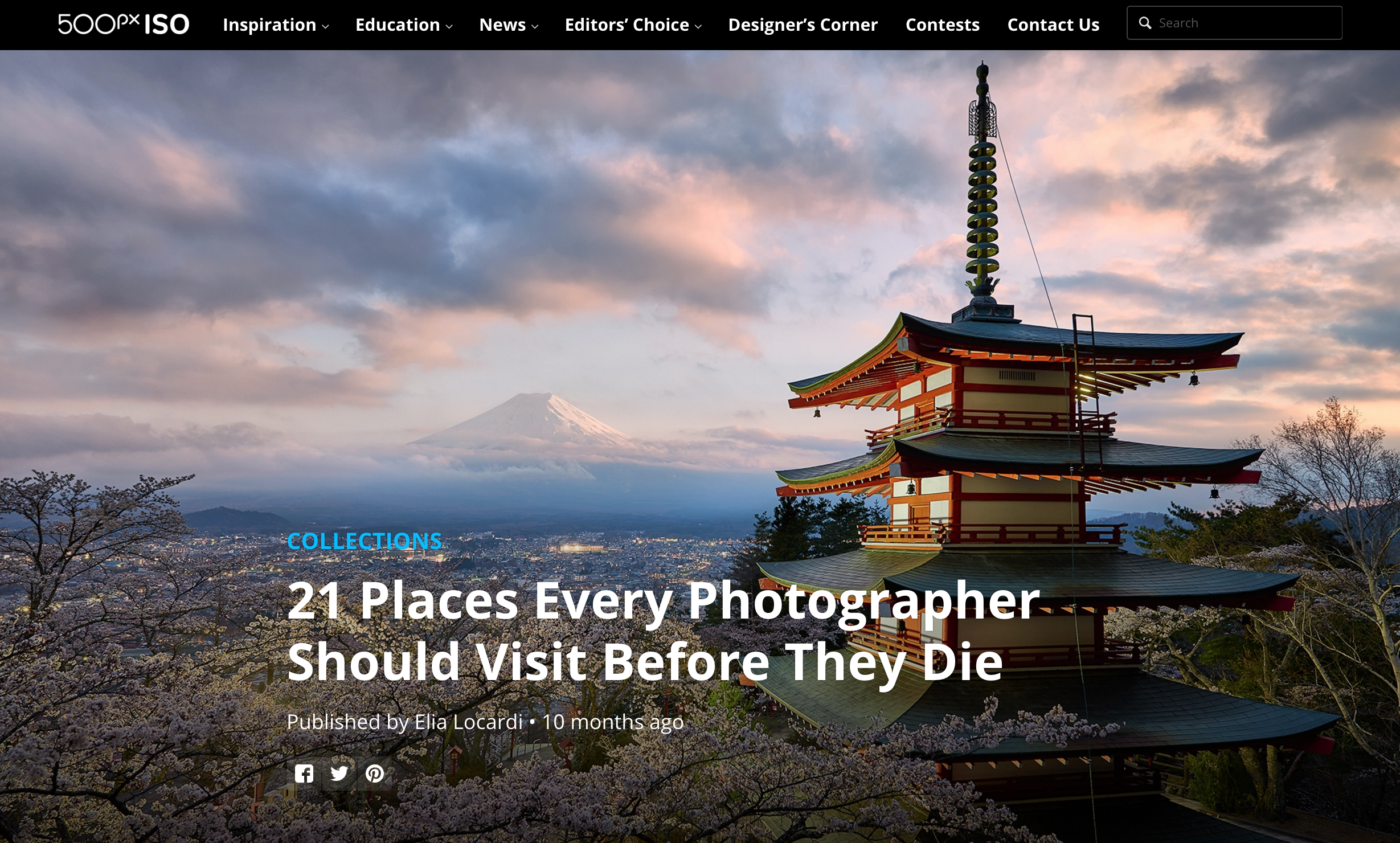 Put together by travel photography master Elia Locardi, this post covers 21 of his favorite places to travel to and photograph. If anybody is qualified to create a list of 21 locations every photographer should visit before they die, it's definitely Elia.
---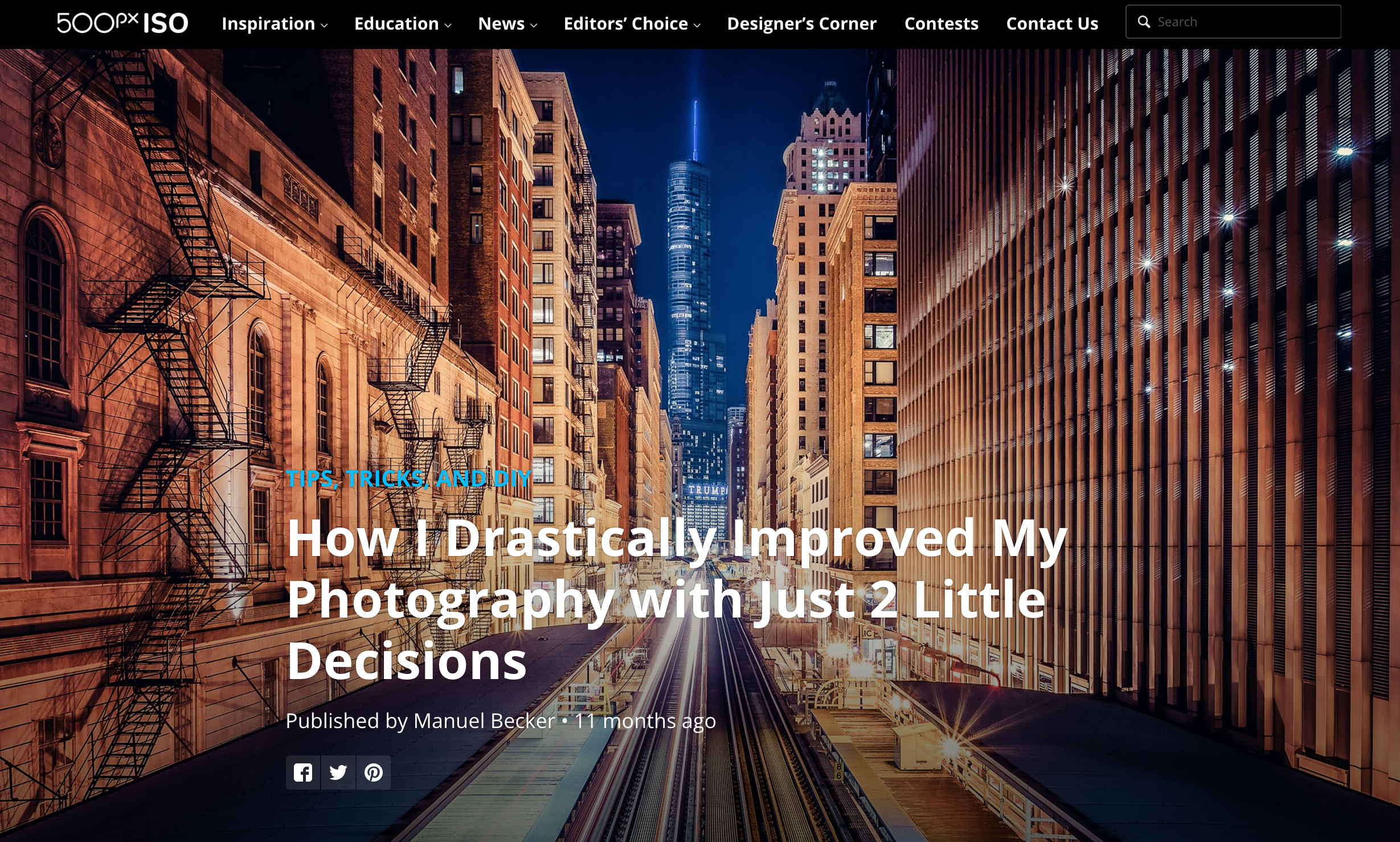 Want to up your photography game? It's simple, but not necessarily easy. Manuel Becker shares 2 little decisions that drastically improved his photography, and they can do the same for you if you're willing to put in the time!
---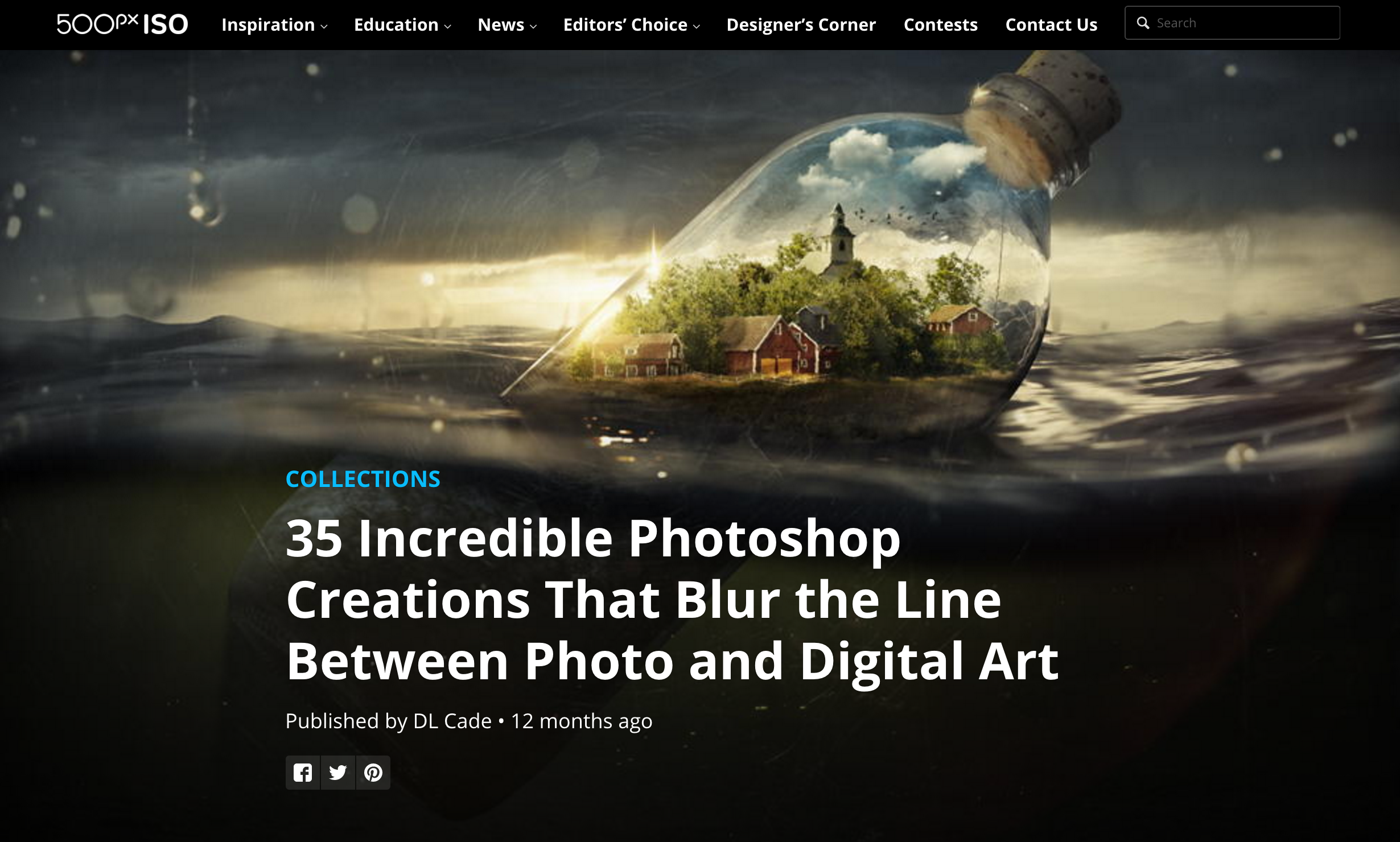 The line between photography and digital art is getting blurrier and blurrier. These 35 photos by amazing 500px photographers walk right up to, and sometimes step boldly over, that line.
---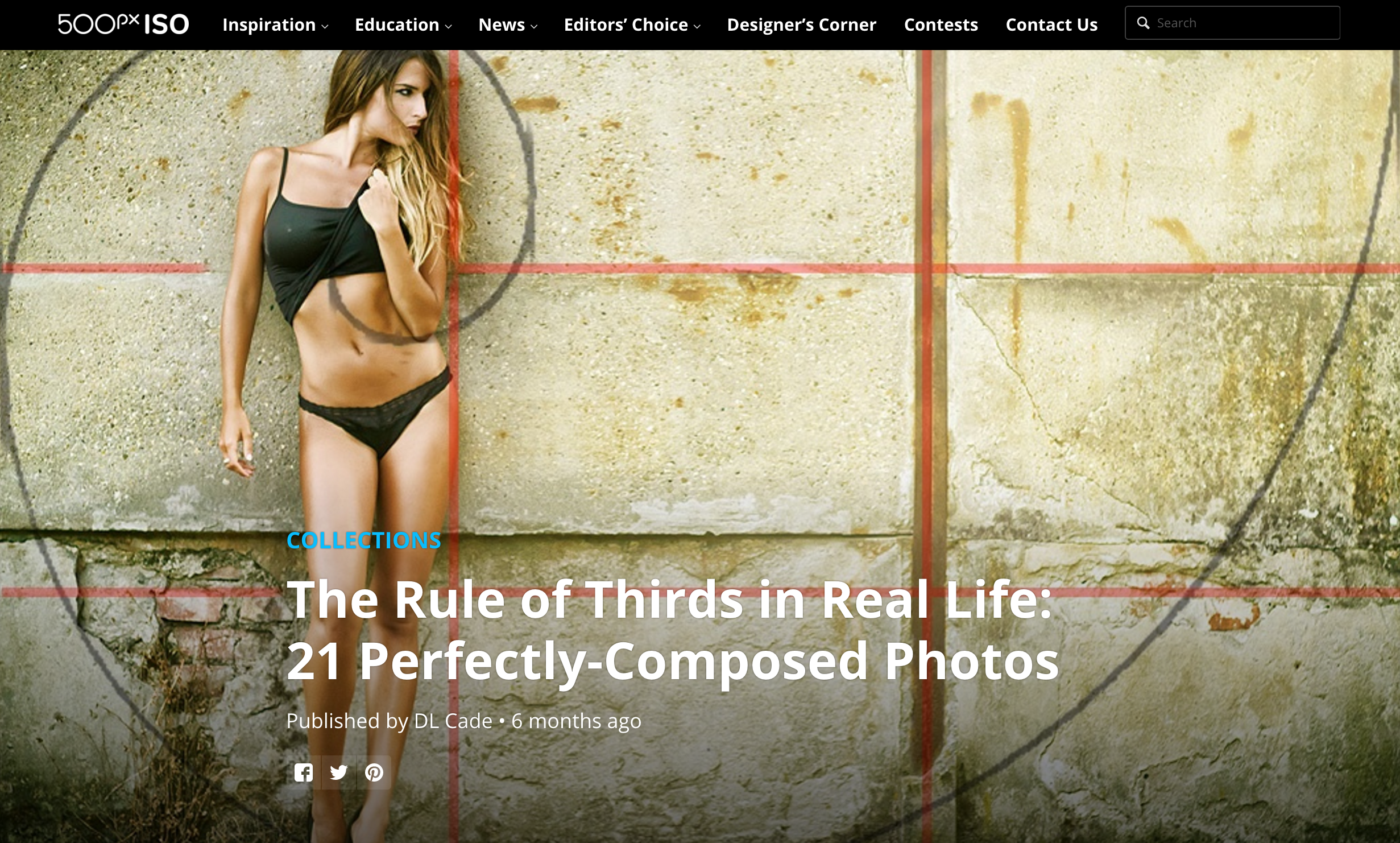 The saying goes that "rules are meant to be broken," but when it comes to the Rule of Thirds, sometimes sticking to it can do amazing things for your photography. Need proof? Check out these 21 examples of perfectly composed rules of thirds shots.
---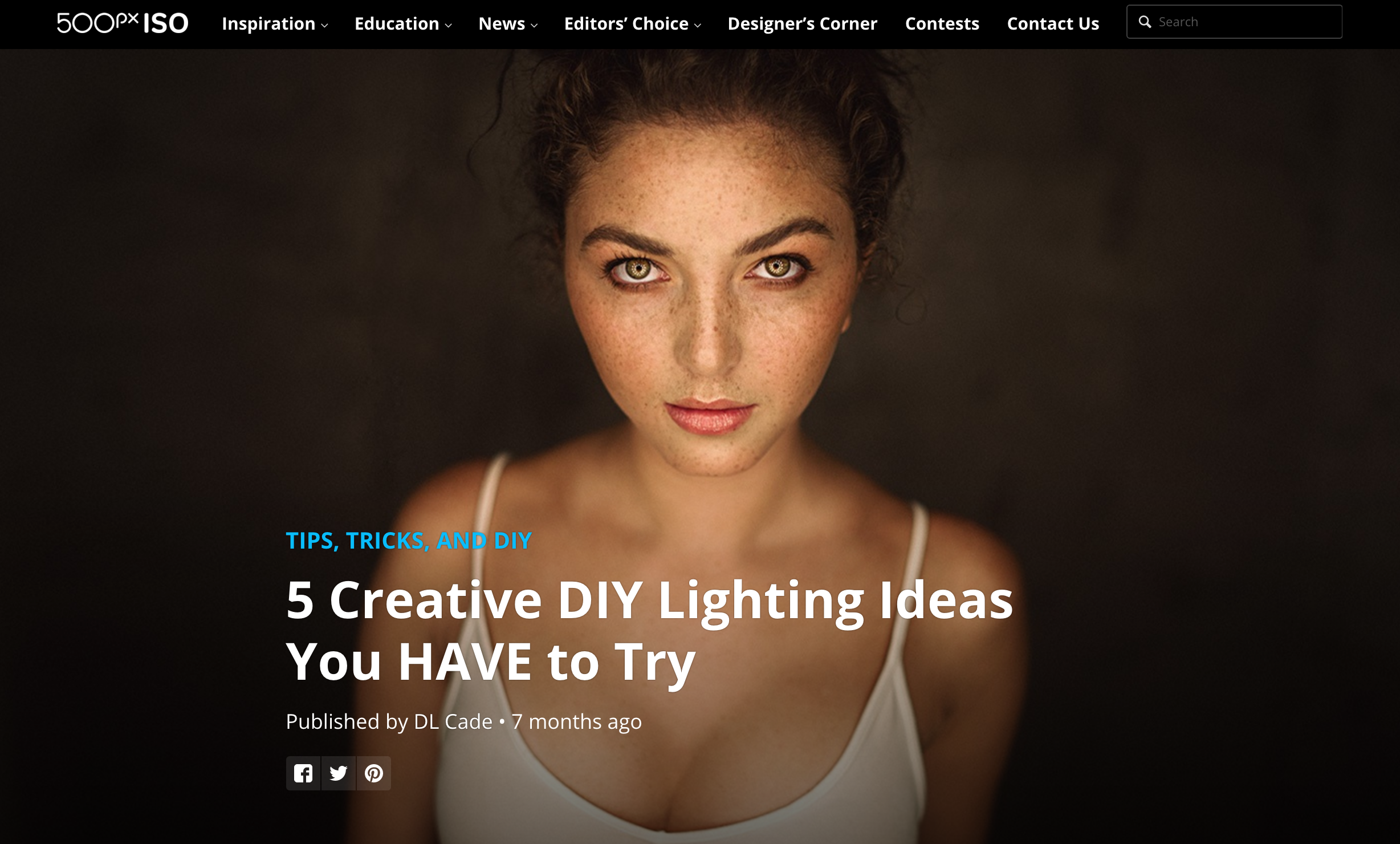 Turn up the creativity and save some money at the same time! These 5 creative DIY lighting ideas will keep you from spending oodles of cash on equipment while you discover the magic of artificial lighting for photography.
Plus… dat ring light doe!
---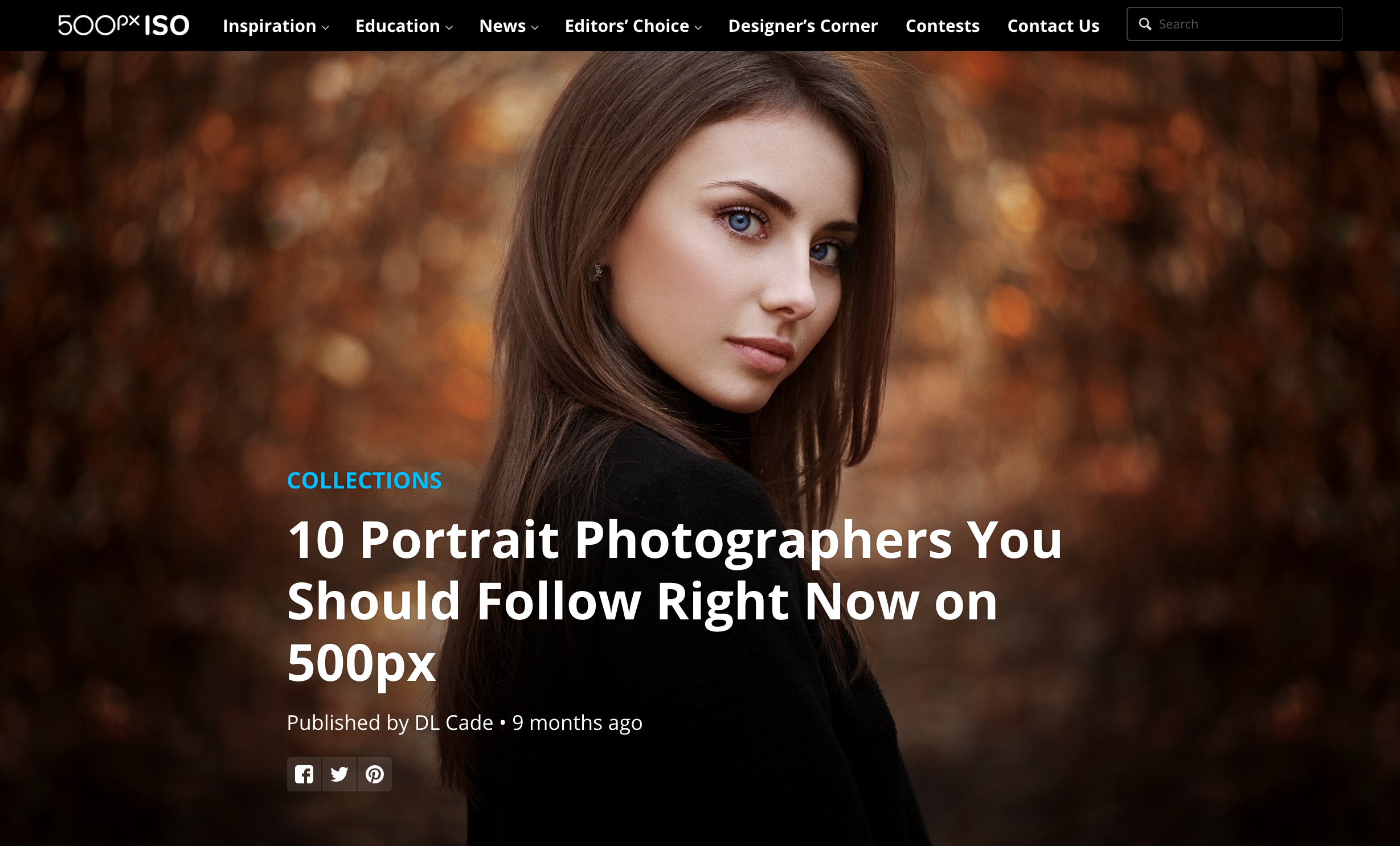 Everybody loves a great portrait, and if you're looking for portraits on 500px, these 10 photographers will keep you inspired and in awe day after week after month after year!
---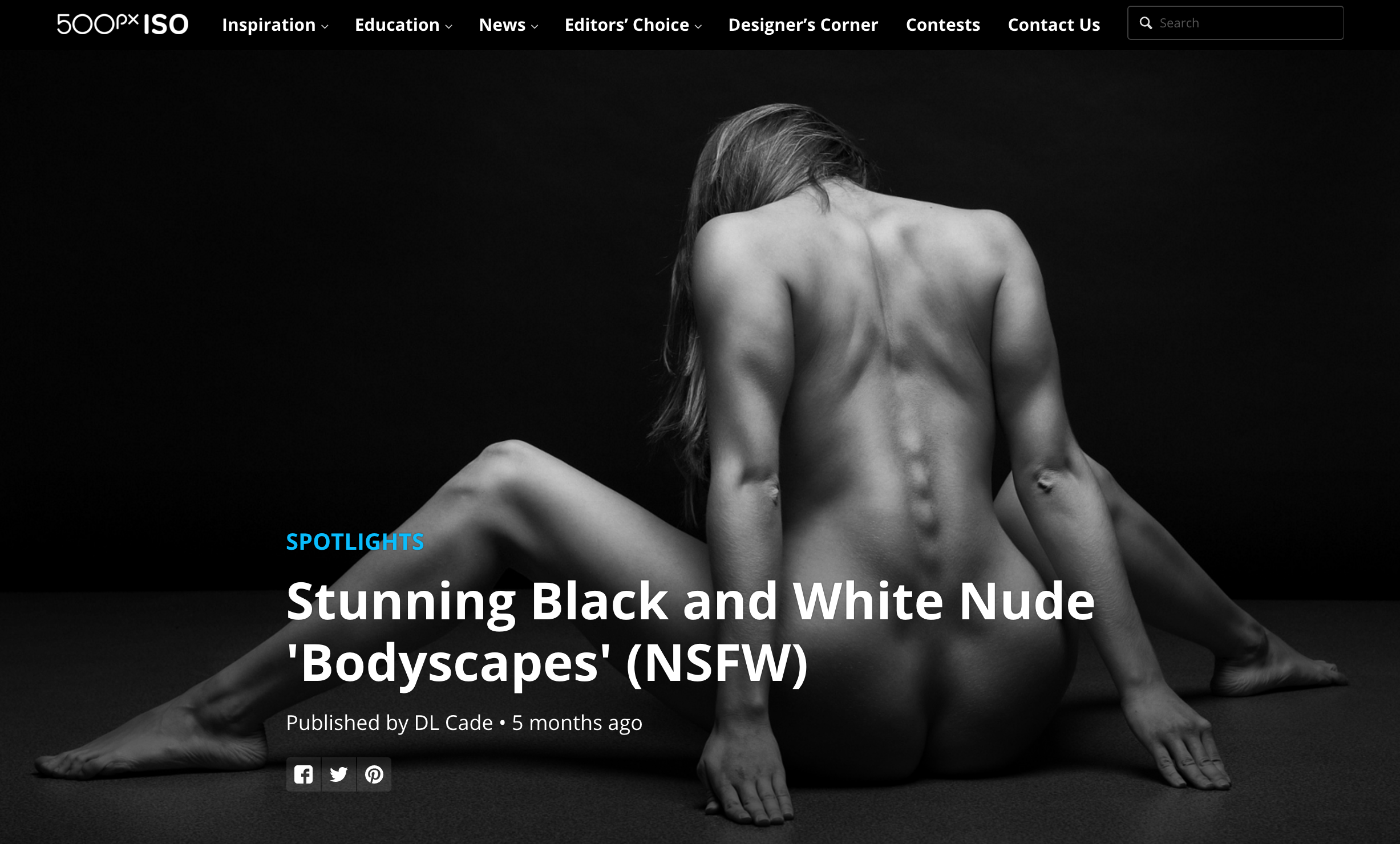 There's a big difference between a fine art nude photograph, and a photograph of a naked person. This series by Anton Belovodchenko is an amazing example of the former.
---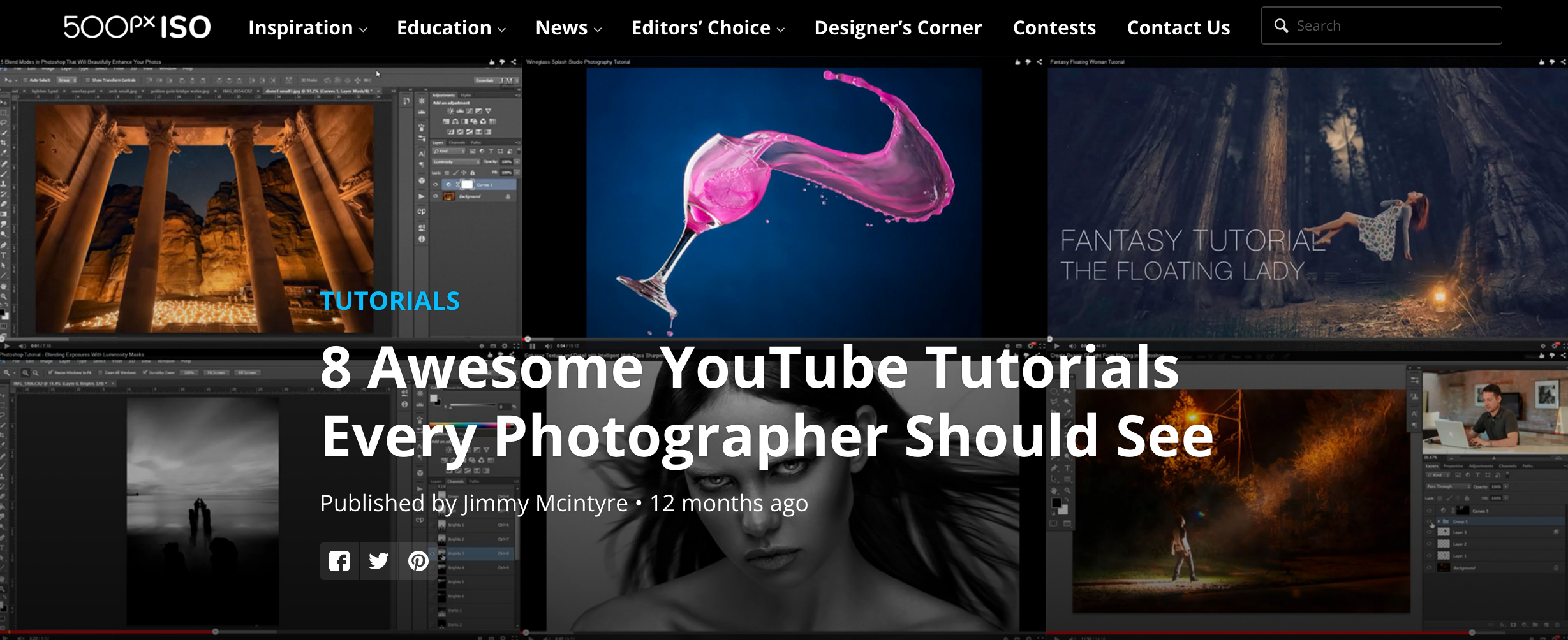 A timeless list of tutorials that every single photographer would do well to check out. From DIY photography ideas, to post-processing techniques, to a hilarious hyperlapse photography tutorial, there's so much to learn here!
---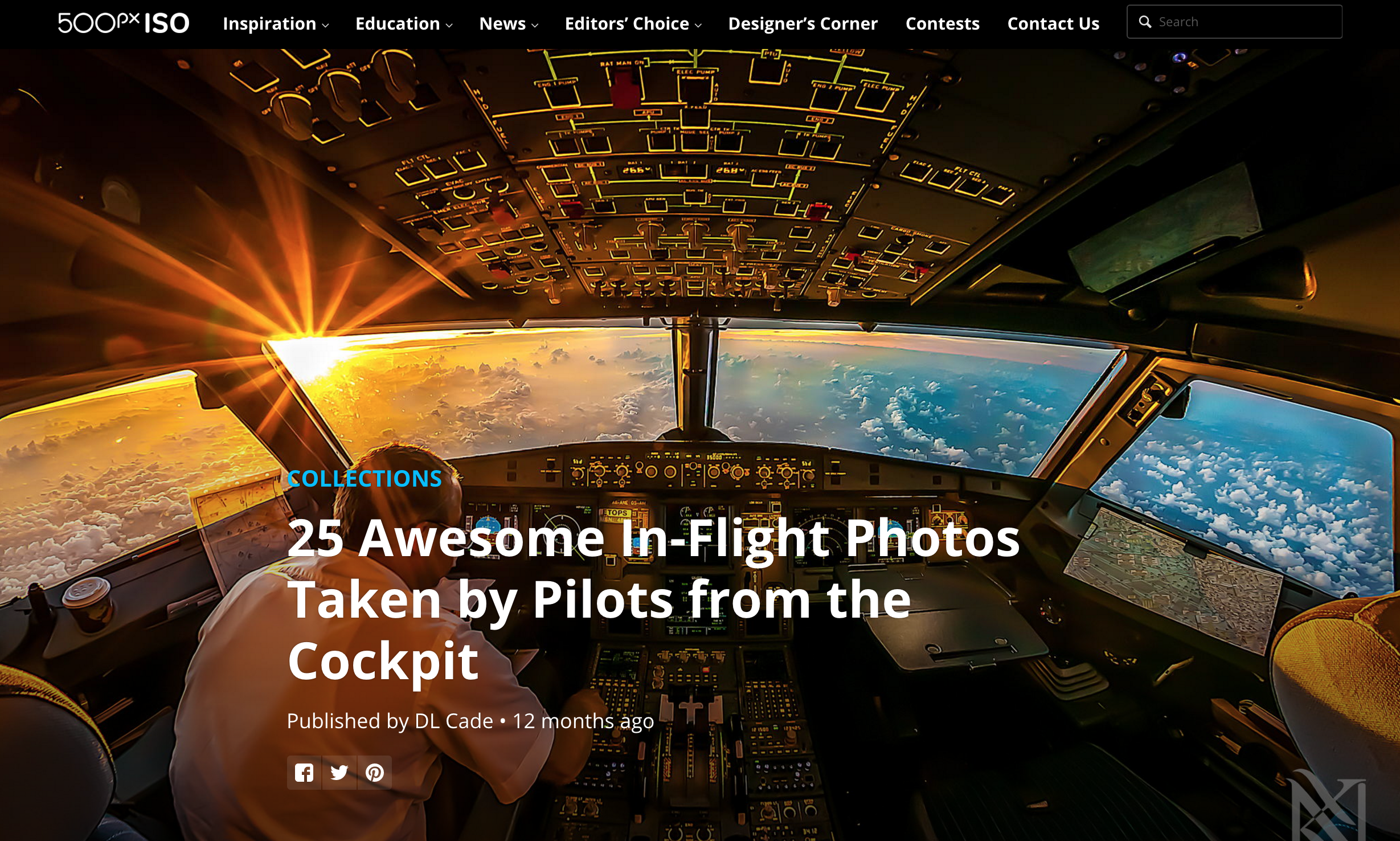 Take to the skies with the second most popular collection we created all year in 2015. This gallery of cockpit photos never fails to make me want to get my pilot's license ASAP.
So if that was the second most popular collection, what was the first?
---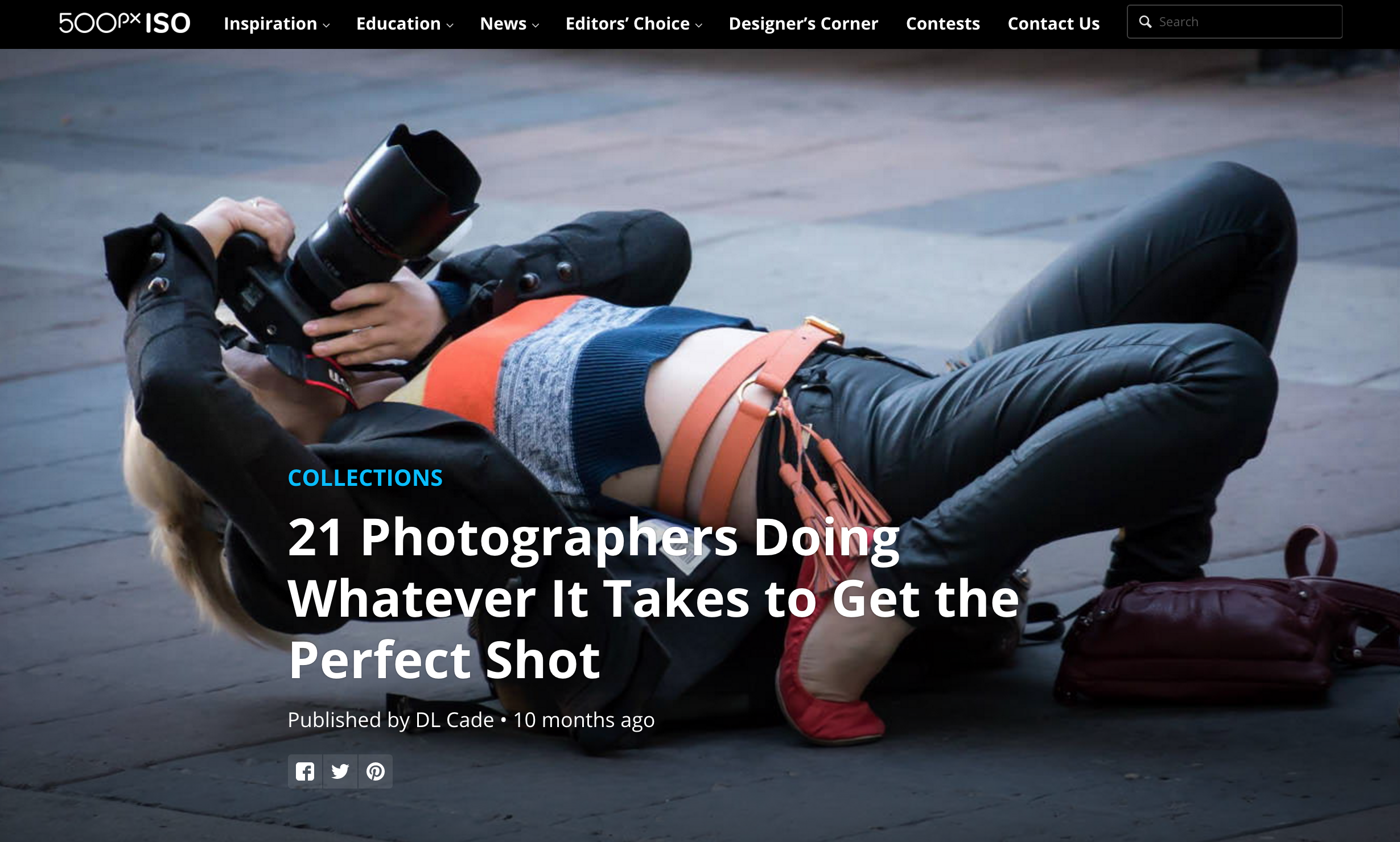 This one! It turns out photographers are a meta bunch of meta folks, and we love looking at photos of other photographers in action. This collection of 21 images of photographers doing crazy things to get the shot was far and away the most popular post of 2015.
---
One final time, we want to thank you all for an amazing 2015. It's been an incredibly rewarding year of features, collections, tutorials, and so much more—and we're only going to keep getting better from here.
If you have any post suggestions, feedback for ISO, or just want to say hello, please drop us a line in the comments down below!