Cover photo by Anna Vesna
Finally, it's Friday! And what better to way spend your free time this weekend than picking up some new techniques to improve your photography and leave you feeling inspired all week? If you're looking to discuss and exchange photo tips and tutorial with like-minded photographers, 500px Groups is a great go-to place from portraiture to digital blending to bokeh creation. So we rounded up 3 must-join groups that are doing just that, or can benefit from your own expert tips. Read on, and spend the weekend ahead with 500px Groups!
PORTRAITS
Moderated by portrait photographer and retoucher Michael Woloszynowicz. At first glance, this group seems to only showcase portraits and feedback or critique requests. But if you dive deeper into the discussions, you can also find some great tips on portrait-taking, retouching, and post-processing.
With Halloween and Day of the Dead holidays coming up, we found this photo by Seoirse Brennan to be quite charming. In the discussion, he shares that it took about 3 hours of makeup to achieve this look. How long did it take him to shoot and process the photo? Find out how he did it, along with some of his tips in the comments section on the right side of the page.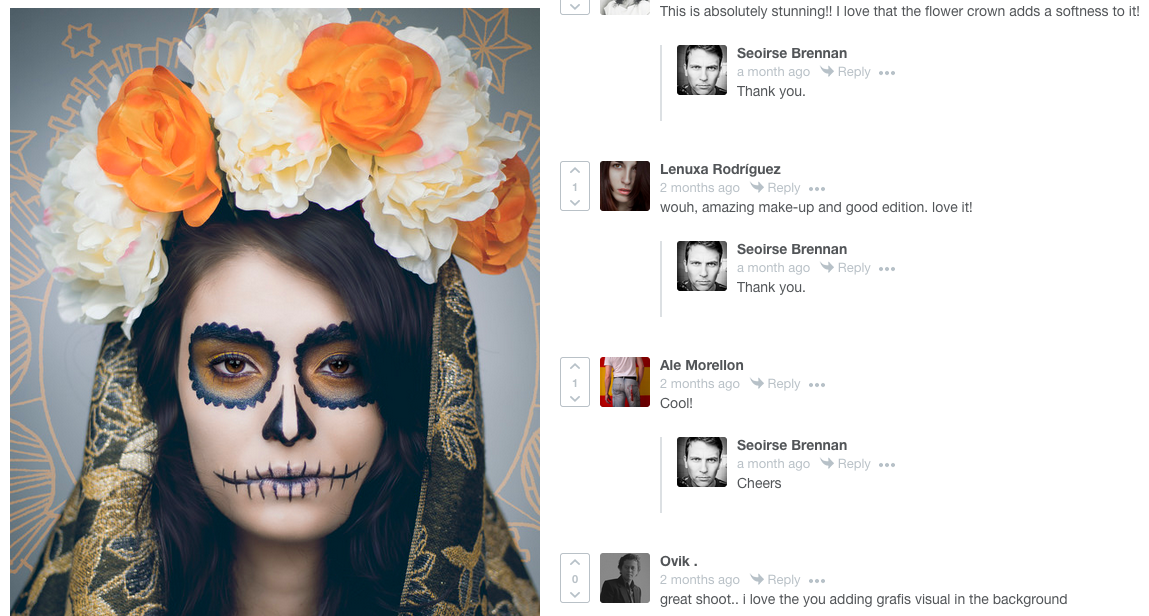 Martin Wilmsen used a snoot to take this portrait and would like to get some more tips on how he could've improved the shot. Fellow photographer Gianpietro Brugnoli jumped in with his own suggestion, but maybe you too would like to weigh in with a tip or trick for Martin? Go ahead, and leave a comment for him!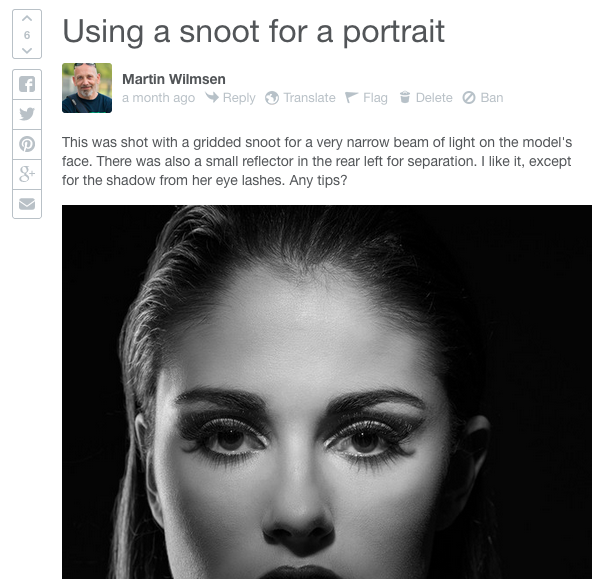 In the discussion below, Andrei Iancu talks about her love for capturing portraits on film. Do you share the same sentiment too? She would like to know why!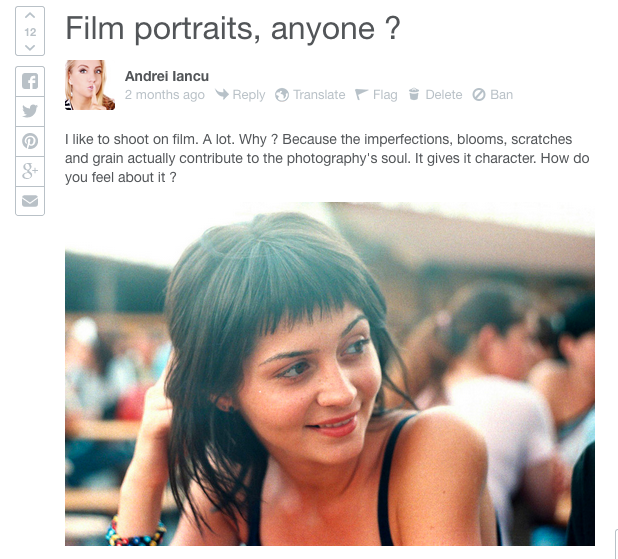 In the group, active member Ikare Photo has been posting a slew of cool portraits—for example, this dramatic image called "Tear". Curious to find out how he shot this image? Or how he processed this beautifully-lit portrait? Why not leave a comment for him, and ask him to share a tutorial and gear he used?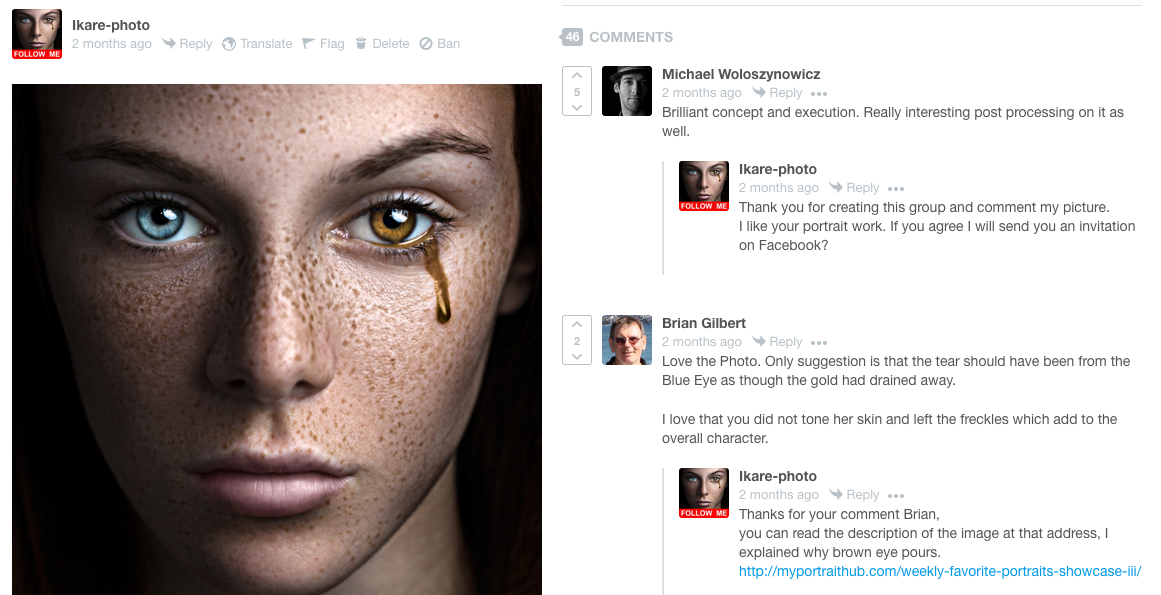 Antti Karppinen wanted to recreate a, "bit of James Bond feel" into the portrait below, and he makes it no secret that the car was composited into the shot. What was his post-processing workflow like, and how did he process it? You can ask him to share his tricks by commenting on the discussion.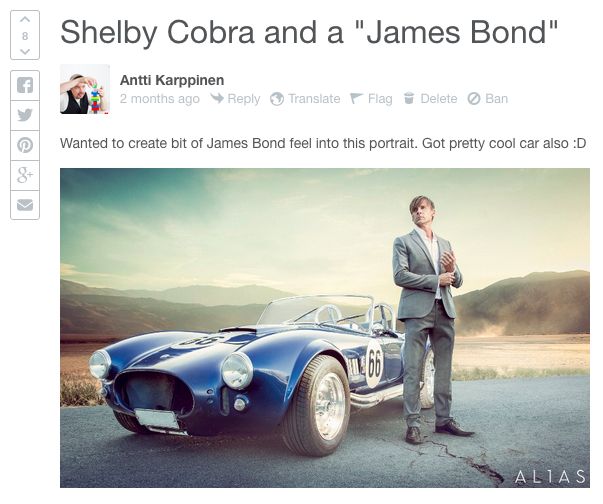 DIGITAL BLENDING
We're big fans of acclaimed photographer Jimmy McIntyre and his techniques. In fact, he's one of our regular tutorial contributors here on 500px ISO, writing about HDR photography, evening cityscape photography, and many more tools. So we couldn't be more stoked about having him moderate a group that explores several more Digital Blending methods.
Want to learn all about luminosity masks? In this discussion, Jimmy links to a roundup of tutorials that can help.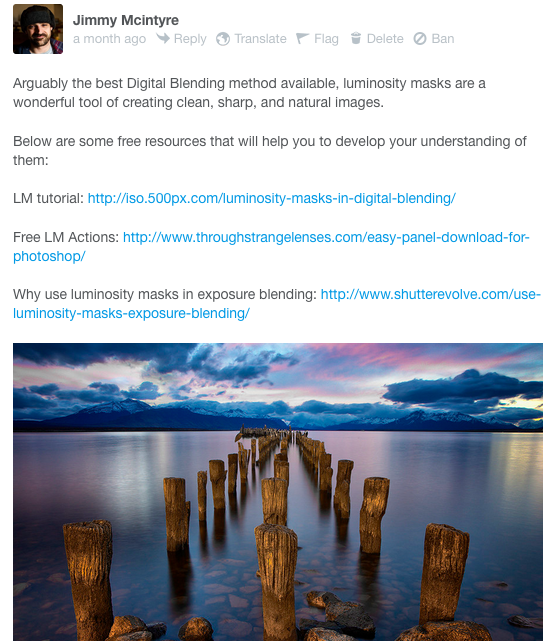 In the group, you can ask Jimmy himself about the tutorials he's written. For example, take a look at Ryan Groney's post, pointing to a specific problem that he may have missed: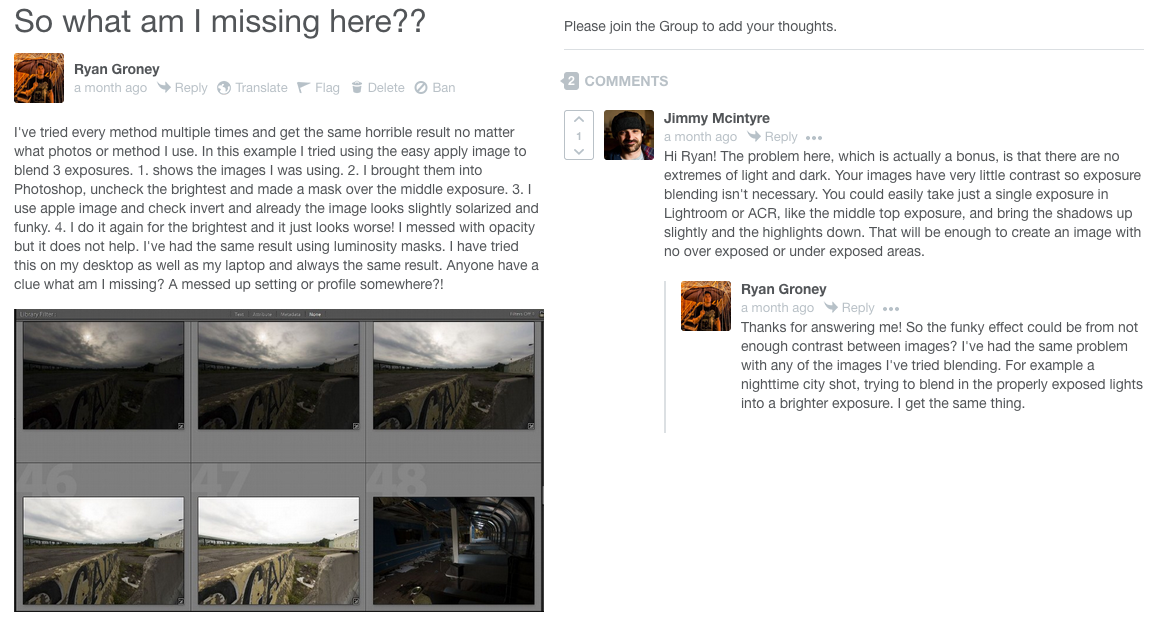 Want some selfie inspiration? Ponte Ryuurui has manually blending this image, and he shares it in this post. How did he do it? Go ahead and leave a comment for him, and ask him to share a tutorial!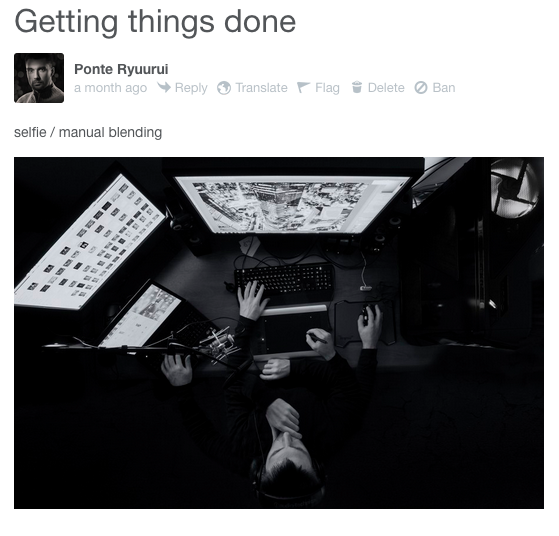 Chris Leee only recently learned one of Jimmy's techniques a few months ago. Got any tips for him on this image he posted? He's looking for some insight!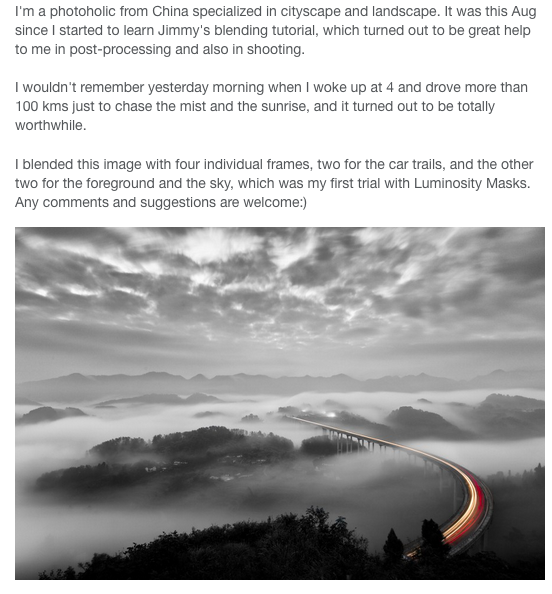 Ivan Wong finally shot an image he liked, but he is also wondering if there isn't much that can be done with the heavy backlighting? Jump in and share your thoughts in this discussion.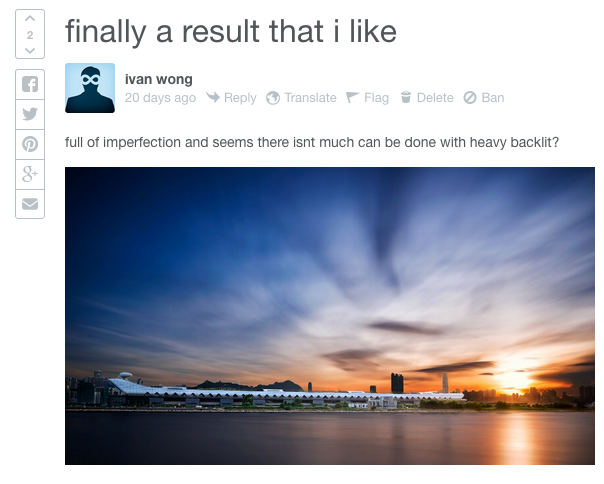 BOKEHLICIOUS
We can't resist a beautiful bokeh image—even more so with a group dedicated to the creation and art of bokeh photography.
Let's start with this stunning blur that Olgica Knezevic captured and posted. Click here to learn about her technique. And if you want more details about her step-by-step process, leave a comment for her in the discussion thread.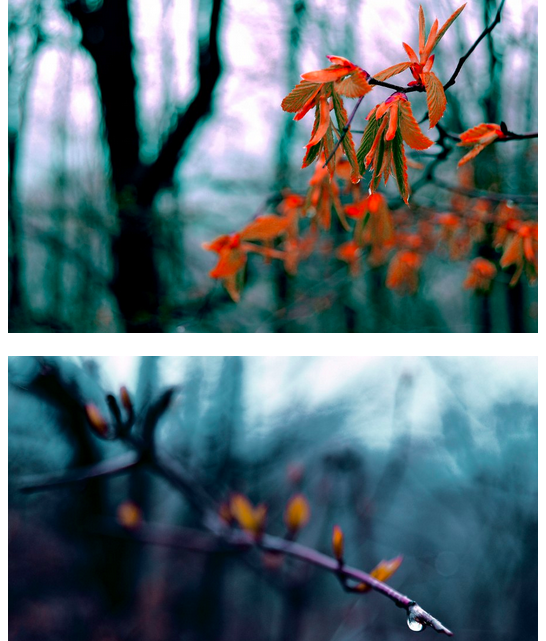 What do you think of BerndWiesner's depth of field, shot with a square aperture? Leave your thoughts and tips for him in this discussion.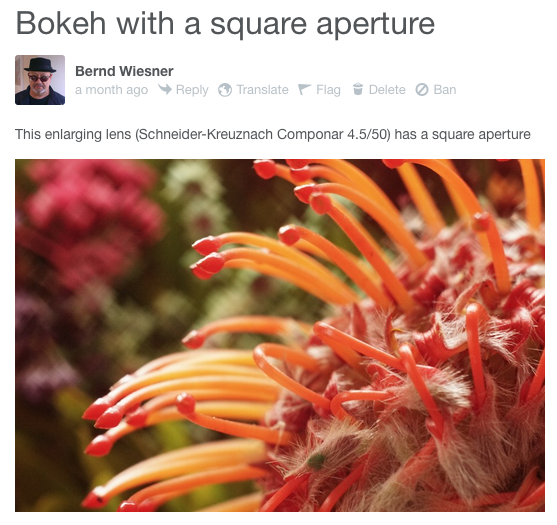 Ansis Imaks would like to share an unusual bokeh image with you, taken with an older lens. To see it and jump into a discussion with him and fellow bokeh photographers, click here.
Speaking of older lenses, check out this fantastic floral bokeh image shot by Marco Hein on an Auto Revuenon 1.9/50mm lens. Follow the discussion here!