Header photo by Chatchai Somwat
Happy Friday! It's time for another edition of 500px Groups Weekly Roundup. In this new weekly series, we'll cover 3 must-join groups and a few discussions that caught our attention. 500px is teeming with over a thousand groups for every kind of photography or interest, which makes for a fun weekend agenda if you ask us. Need recommendations for groups to join or inspiration for your weekend photo shoot? You've come to the right place—read on!
Sigma
We're excited to have camera gear manufacturing giant Sigma Corporation of America join 500px Groups recently. Stop by the group and say hi to their official team, who will be sharing their photo techniques and gear tips.
Jack from Sigma posed a pretty interesting question the other day about DOF preview viewfinders through the lens. If you have any helpful feedback and experiences to share, join in the discussion.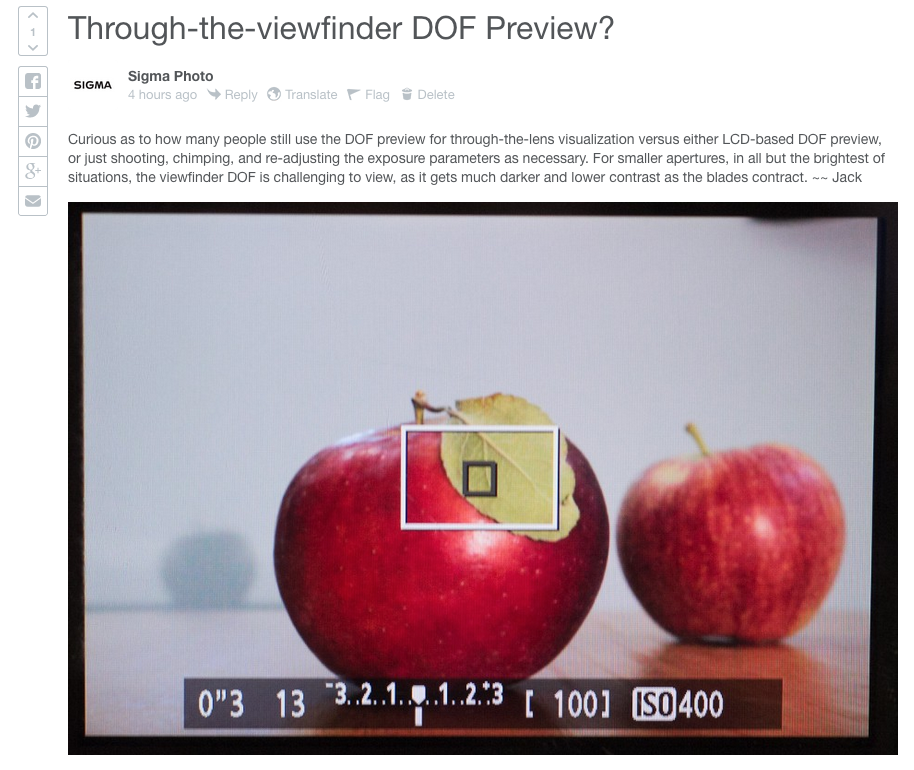 We're also impressed by some of the photos that Sigma group members have shared using the brand's lenses. We love the magical light in Tom Croce's elk image, for example: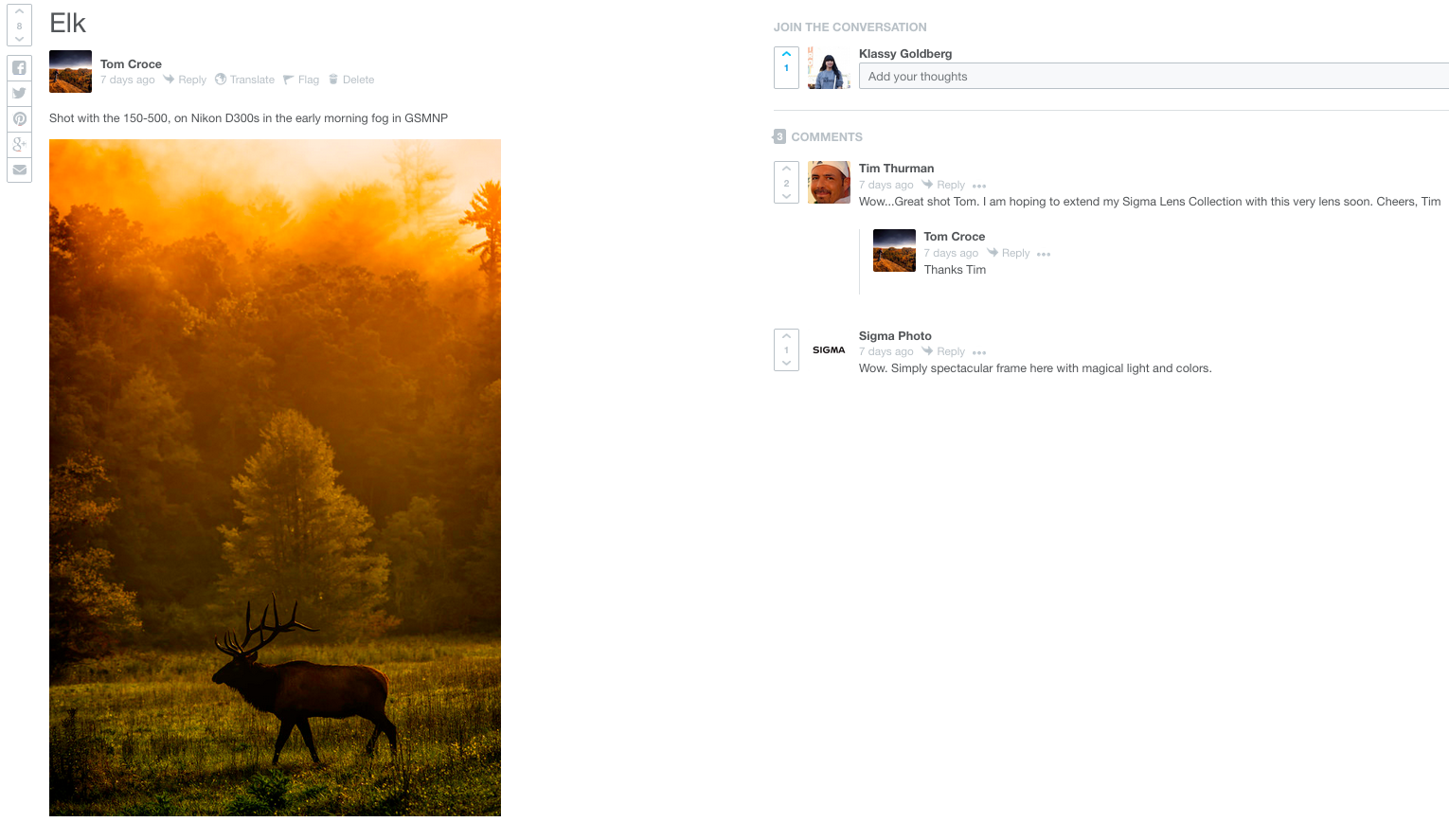 To leave feedback on his photo, click here.
Seascapes
Fond of capturing seaside scenes? Then we found a group you should join in a heartbeat. If you enjoy shooting seascapes, Alessio Andreani would like to know why. Make your love for seascapes known to the public in this thread: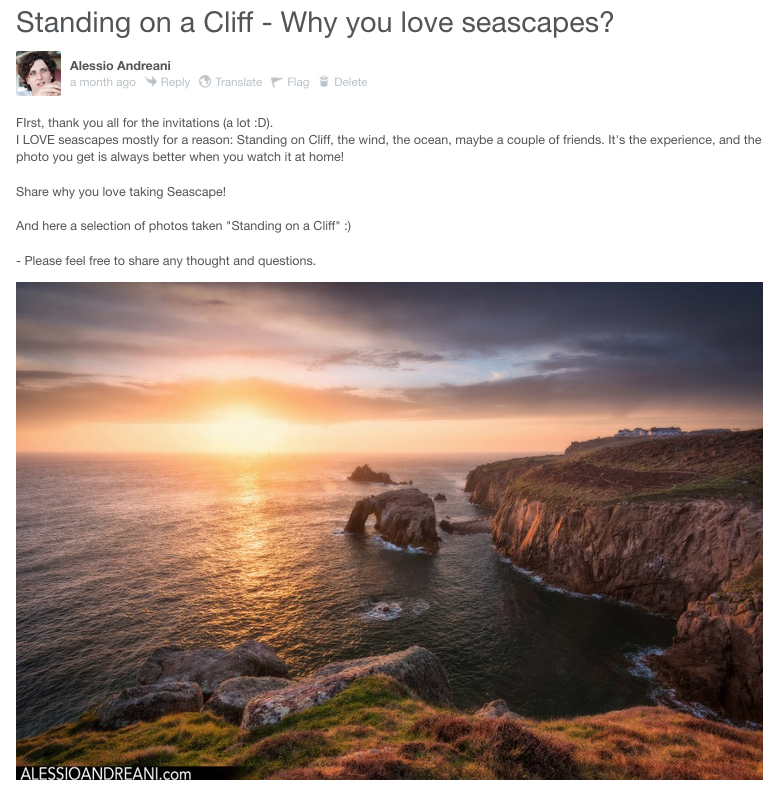 We noticed that the group is focused more on sharing personal seascape work and giving peer critique, as seen in the screenshot below: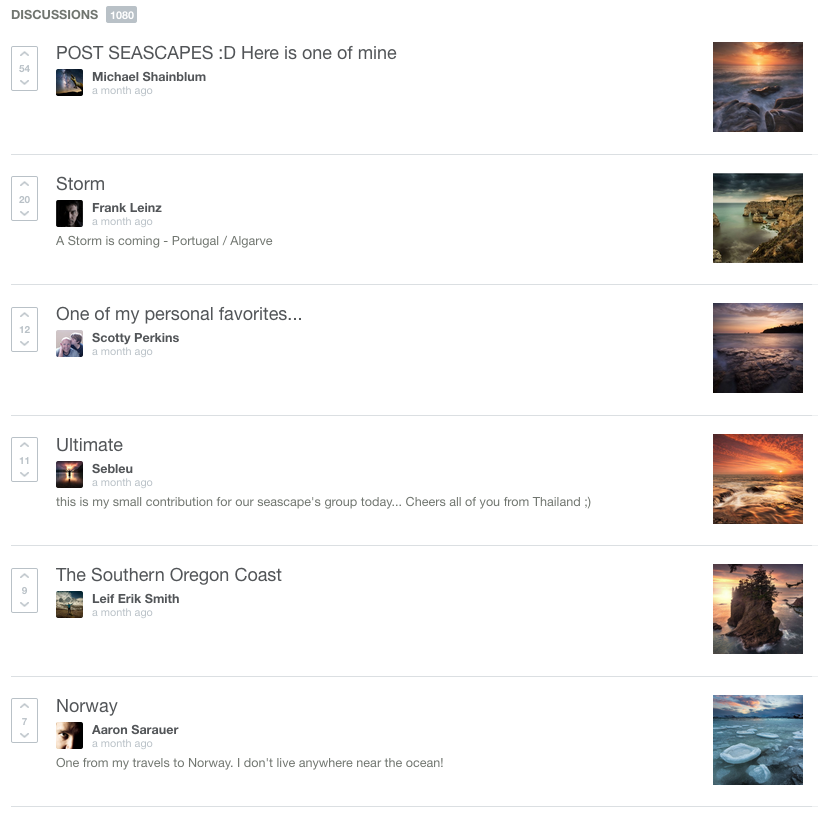 But we'd like to encourage you to be the first to share your best tips, gear recommendations (especially for long exposure seascapes), and best ocean or beach locations to shoot in as well. To start a discussion in this group, first join the group, and then click here.
Timelapse Group
With so many timelapse videos going viral these days, there's no denying that this method of capturing images is hot right now. (We even once asked Emmy-nominated cinematographer Beno Saradzic to share his timelapse techniques.)
If this is something you'd like to explore, then you should make Timelapse Group your go-to spot for inspiration, gear recommendations, and tips. We found a bunch of cool stuff over at this group. For starters, check out this cool 3D-printed timelapse rig that Donny M created for himself. Go ahead and ask him a question about the making of this custom rig:
How is your timelapse workflow? Toby Harriman would like to know all about it. Join this discussion to share your go-to software and tools for processing your timelapse work. Want recommendations instead? Go ahead and ask any of these photographers for workflow advice: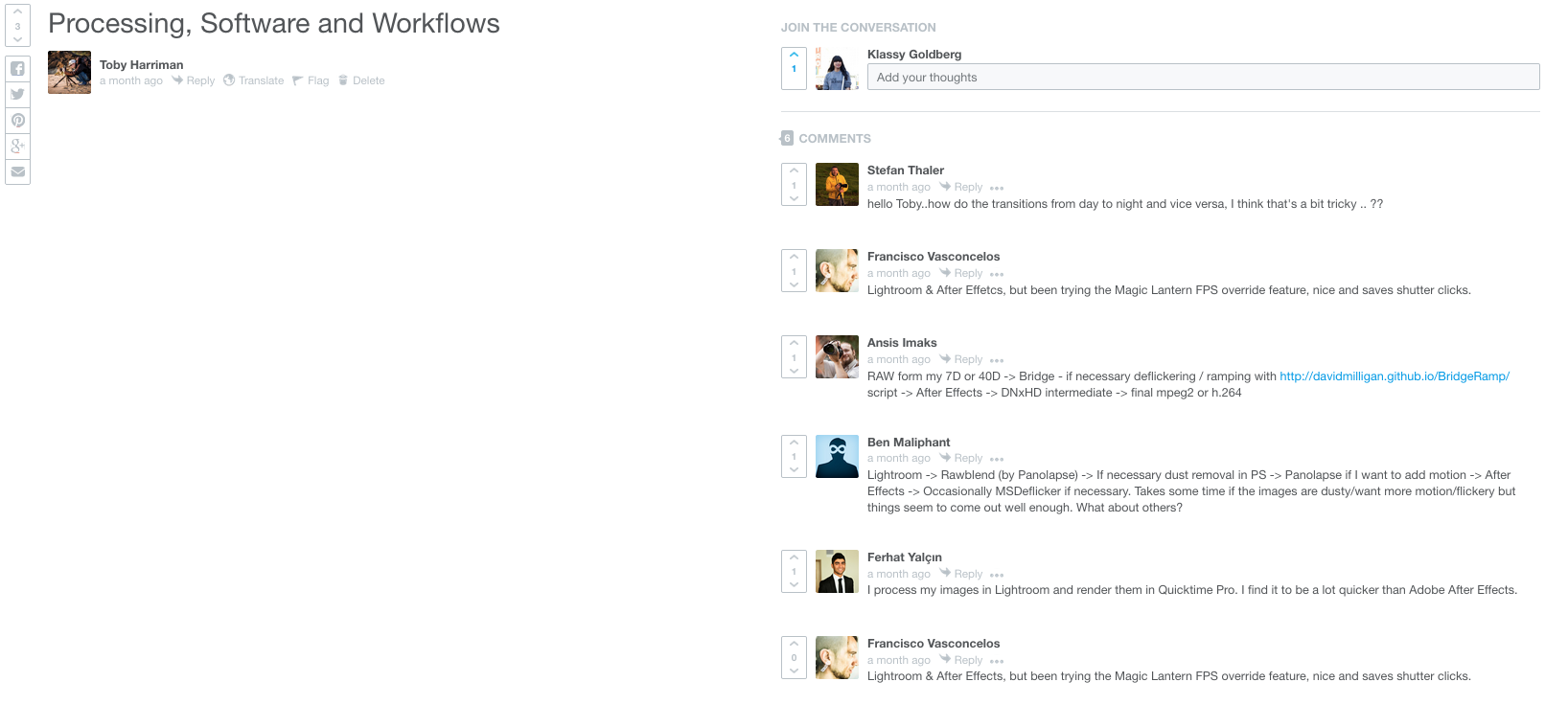 Lastly, this shot from a timelapse sequence by Jeff Sullivan caught our eye and blew us away: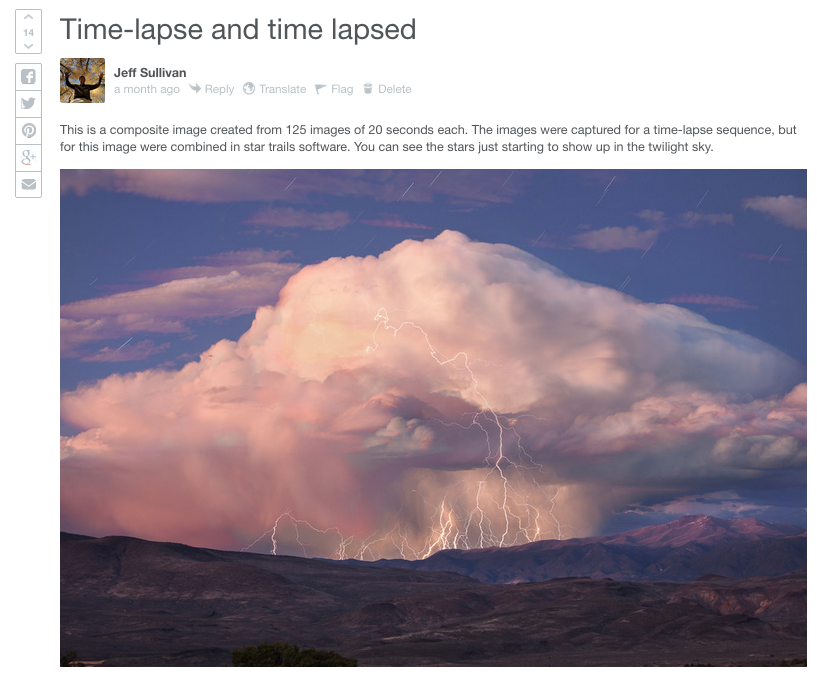 To see what some photographers had to say, or to chime in with your own feedback or questions for Jeff Sullivan, click here.
That's all for this week. Check back next Friday for our next 500px Groups Weekly Roundup!
For more discussions on photography, visit 500px Groups.
Got a 500px group recommendation that we should feature in our next roundup? Leave a comment for us below!