Header photo by Adi Hadade
Welcome to the first installment of a new blog series devoted to 500px Groups. Whether you're looking to join a few more groups, digging for inspiration, or want to check out what's new—we've got you covered! There are over a thousand active 500px groups that cover just about every subject in photography, so today's post will focus on 3 awesome groups that caught our eye. Have they caught yours yet? If not, read on!
360° Panorama
Love pretty panoramic photos? This group is teeming with lots of tips and ideas for capturing landscapes with elongated fields of view.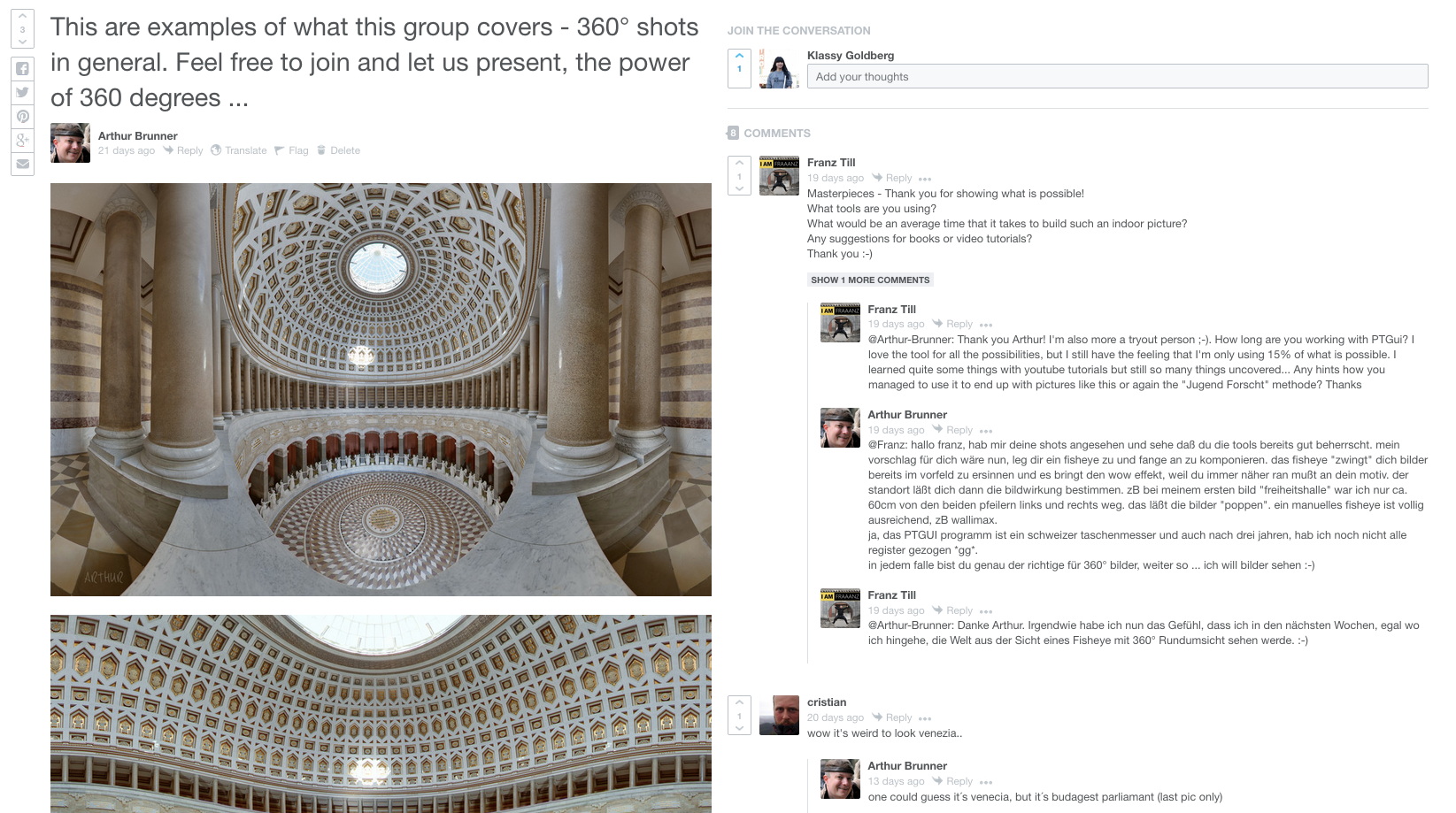 But one trend that we spotted in this group are Little Planet images where you can turn your panoramas into a miniature planet. In this discussion, Tim Stolldorf shares his photo and how he achieved the planet effect: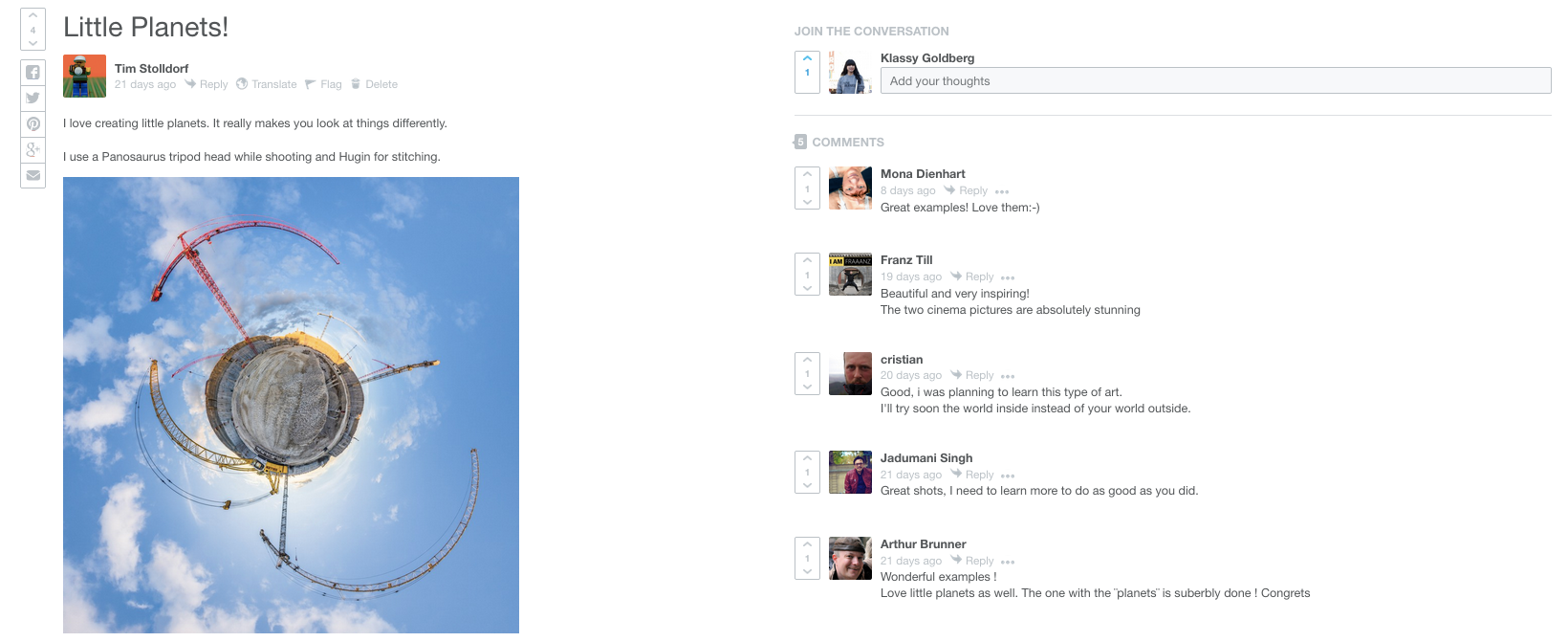 We're also loving this freehand planet panorama that Jörg Schumacher shares here.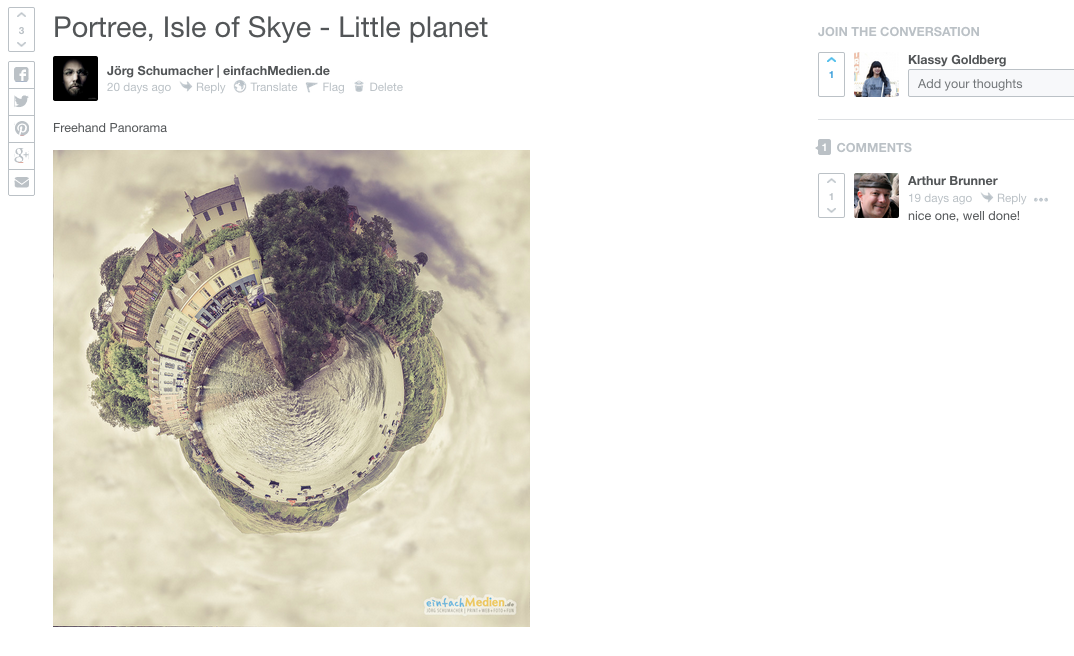 Analog
Are you a lover of the old school tradition of capturing photos using film, large-format, darkroom process, and even polaroids? Then this group is for you. In this discussion, Tao Sasaki asks fellow film lovers, "How do you convert analog to digital?"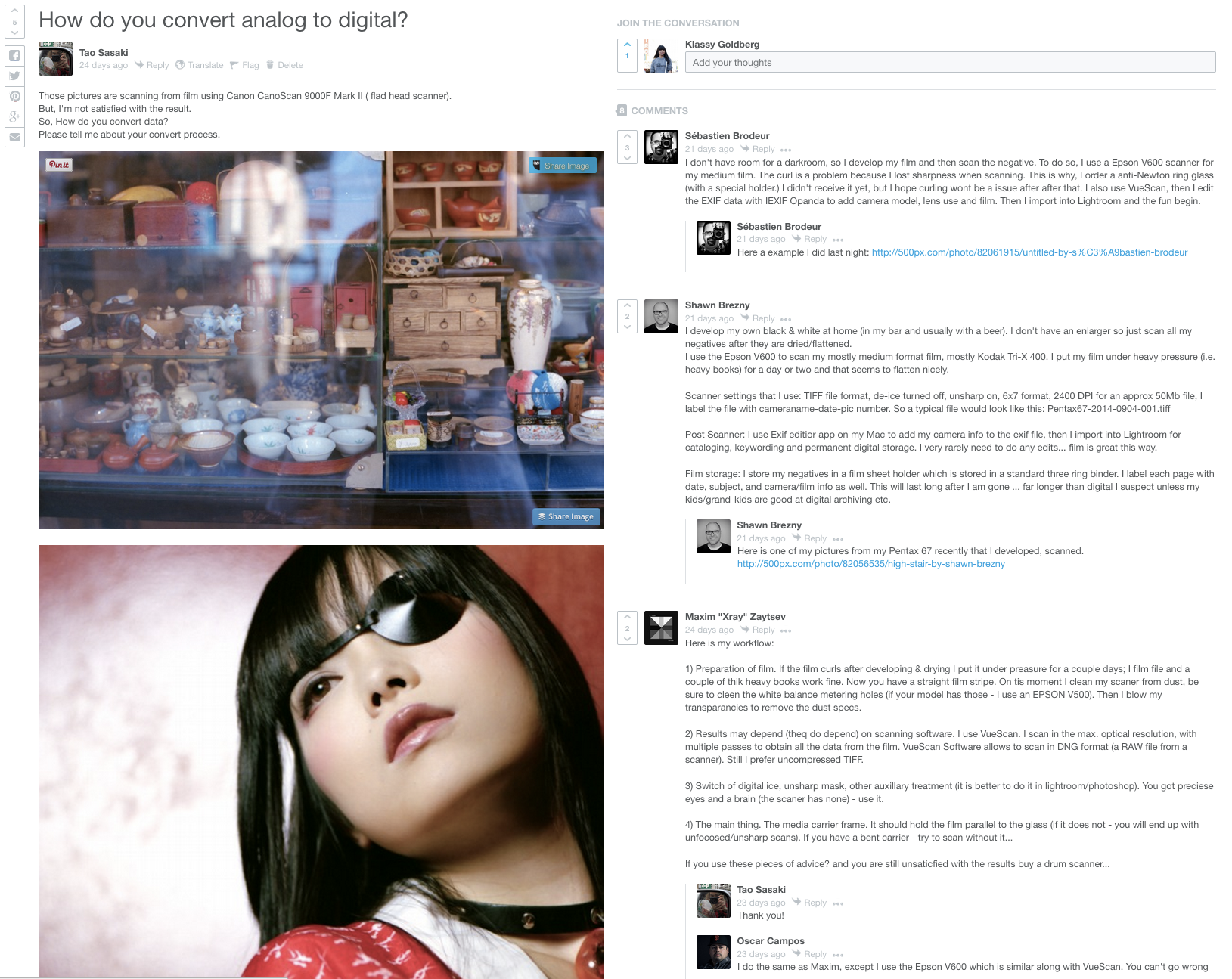 Photographers like Sebastien Brodeur, Shawn Brezny, and Maxim "Xray" Zaytsev jumped in with some workflow advice on converting data. We particularly found Zaytsev's advice helpful and inspiring. Check it out here.
Speaking of inspiring, check out this large format portrait by Johan Verhulst that we spotted in the group: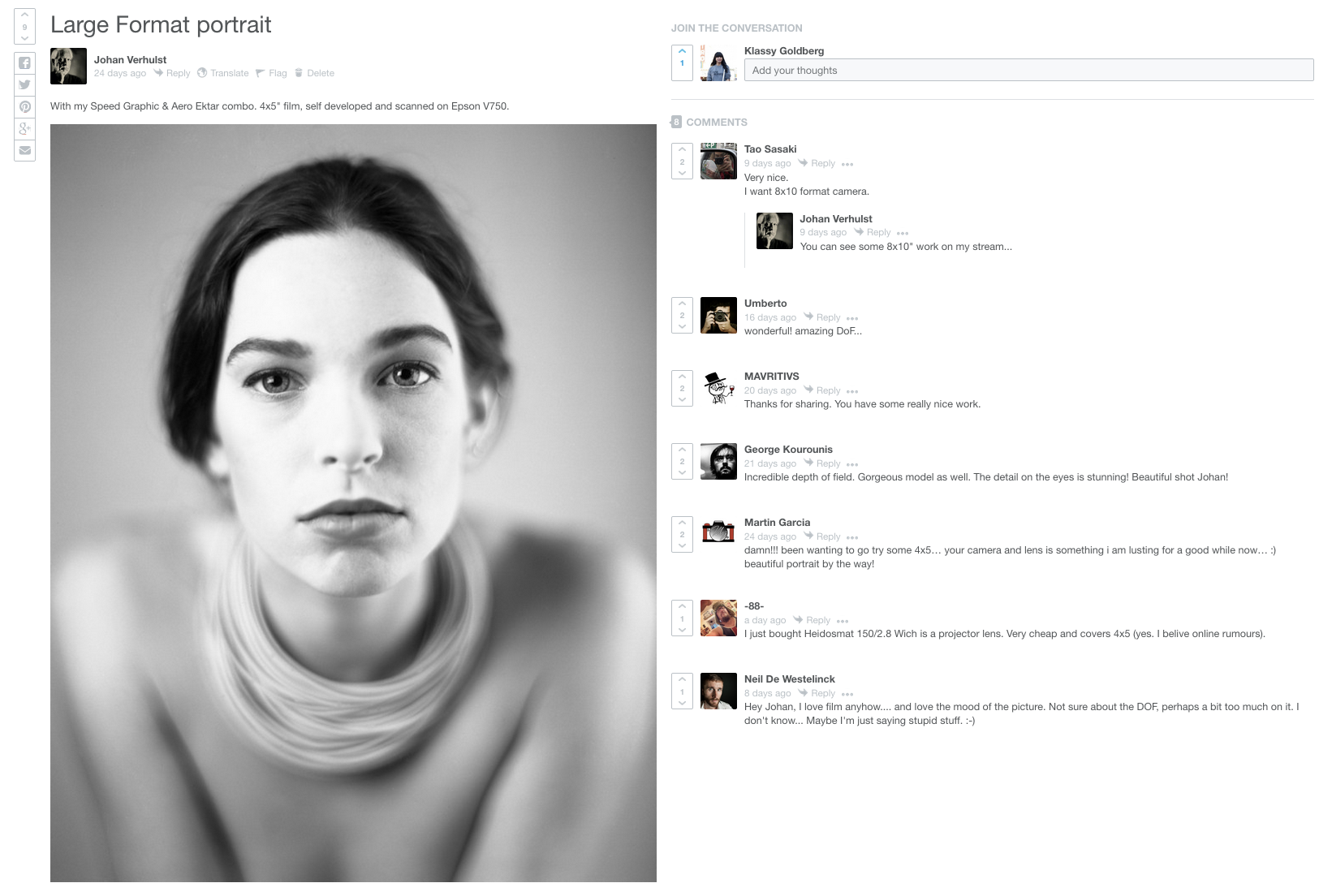 What do you think? Click here to join the discussion and leave a comment for the photographer.
Ask Photographers
Got a general question about photography? Ask it here, and photographers will weigh in with their two cents.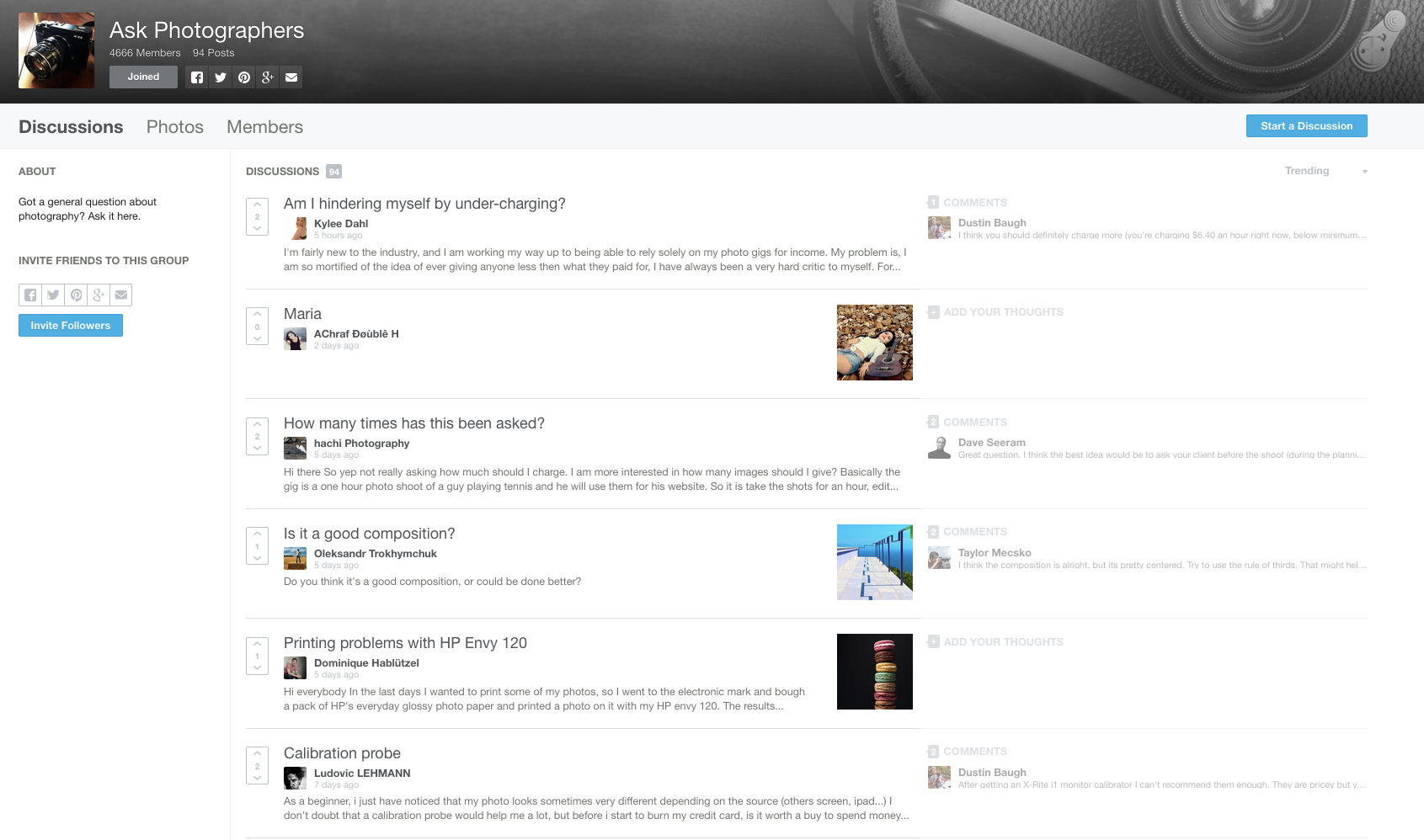 After discovering photography, Alyssa Cheung would like to transition from taking photos on her phone to a camera. So she asked for recommendations on budget-friendly entry-level cameras on this thread:

To see what some photographers had to say, or to chime in with your own camera recommendation, click here and help out a budding photographer!
To solve the mystery behind some lights that appeared in a photo, Petra S. took to this group to find out: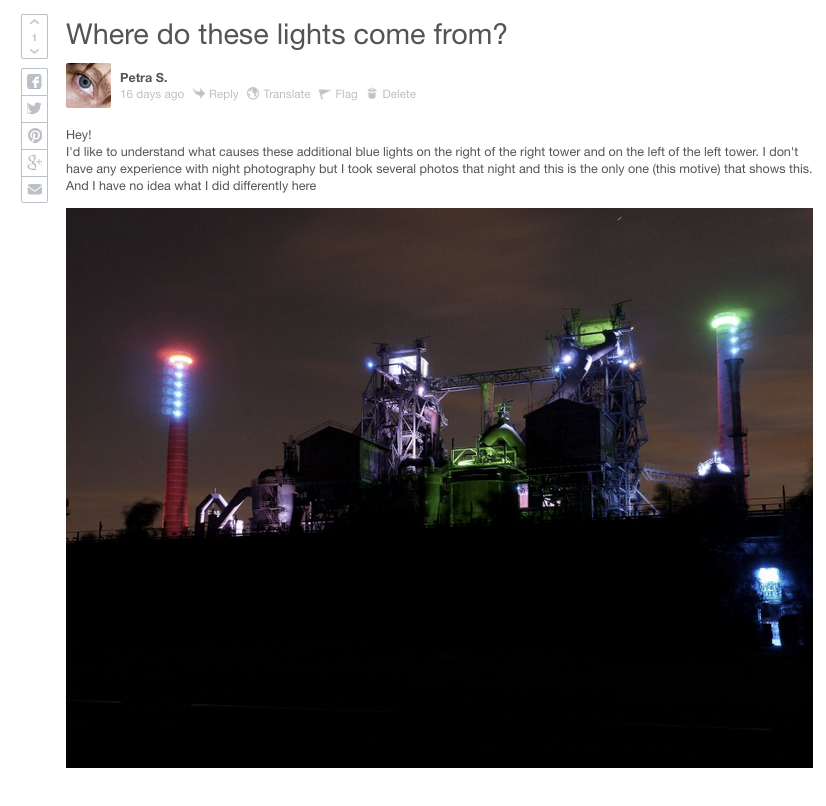 Below are a few more questions we spotted in the group that need your insights. Do you have tips or answers to share? Join in and be recognized for your expertise:




A NEW UPDATE
We recently rolled out a new update to 500px Groups! Starting today, you can now edit your posts and comments.
Check back next week for a new installment of 500px Groups Weekly Roundup where we cover more groups and more trending topics!
For more insightful discussions on photography across a wide range of topics, visit 500px Groups.
What's your favorite group on 500px? What group should we feature next? Leave a comment for us below!