Cover Photo: "Argus C3" by James Abbott
DJI's smallest drone ever, Maternity photography on the battlefield, world's wealthiest people, medium format photography… read about all this and more in our weekly roundup of photography news.
Purchasing a medium-format camera is often a photographer's dream. Eric Kim's evaluation outlines the key advantages of medium-format in depth of field, color clarity, and dynamic range, making images sharper and more lively. However, he notes that the "Lamborghinis" of camera gear are an unnecessary and often inconvenient investment for most photographers. The high cost, heavy weight, and additional requirements in terms of fast processing and storage necessities make medium-format cameras a big hassle for photographers relative to their advantages. Overall, Eric says he is a fan of medium-format photography, though it may only make sense to invest in it if you are a photographer making over USD$250,000 a year. If you do decide to buy one, his recommendation is the Pentax 645z.
Source: EricKimPhotography.com
The new DJI Spark drone caught the attention of photographers with its impressive new features and affordability. It can recognize hand gestures and follow points of interests, making it very easy to operate and ideal for various situations on which holding a remote is simply impossible. The DJI Spark's starting price is USD$499 and is approximately the size of a smartphone, making it the cheapest drone of the brand yet! Despite its relatively low pricing, it can shoot in HD 1080p and 12-Megapixel pictures. A two-axis gimbal helps stabilize the shots and ensure quality results. Check out Kai's review on the recent release:
Source: Tech Crunch
Photographer Lauren Greenfield provides an overview of the world's high society in a series of provoking pictures. She has traveled from the United States to Russia, from the UAE to China over the course of 25 years, documenting the global economy and its consequences. The end result is the book Generation Wealth, by Phaidon.
Photo: Beauty queen aged five – The Guardian.
Source: The Guardian
Brandon is a member of the U.S. Air Force and has been deployed for most of his wife's pregnancy. Photographer Jennifer McMahon, touched by the couple's story, helped Brandon and Veronica reunite through a heartwarming maternity photoshoot. After a few days of shooting and editing, the end result is heartwarming. The combined photos of the couple were shared on Jennifer's on social media and got hundreds of thousands of viewers that sympathized with the cause.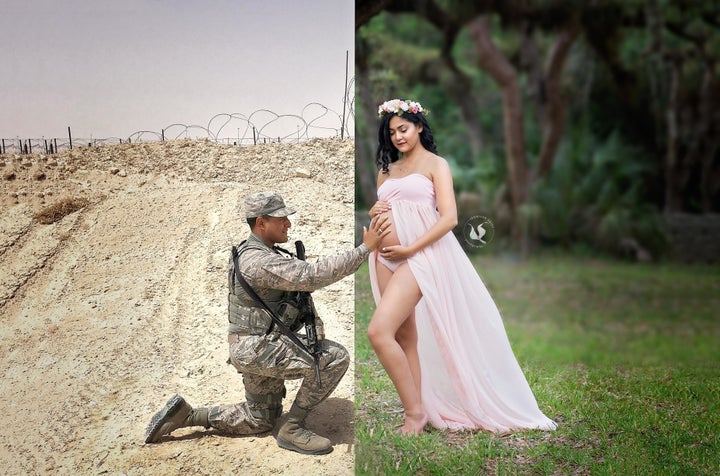 Photo: Jennifer McMahon at Jennifer Ariel Photography – Huffington Post


Souce: Huffington Post

Photographer Blair Bunting surprised his mother with a photoshoot by the future NFL hall of famer Larry Fitzgerald. The shoot was intended as an exciting early Mother's Day gift which left her "speechless". Blair comments that Fitzgerald is not just a celebrity that can take pictures, but a photography aficionado that is always up to date with gear launches and photography news. Blair recently wrote an article on portrait lighting for 500px ISO, check it out here.



Larry Fitzgerald photographs my Family Portrait from Blair Bunting on Vimeo.

Souce: Blair Bunting Blog

Photographer Agata Serge shares her knowledge on the Bokeh technique, including tips, tricks and gear suggestions. Check out the full article, "Learn How To Bokeh with Agata Serge".


Source: ISO

Selected by our Guest Editors: Ryan Christopher Jones & Gary Chew.