The last time 500px spoke with photographer Toby Harriman, he shared his tips on shooting ocean waves with us. Today, we caught up with this San Francisco-based photographer, known for his long exposure images, to chat about the creative work he's been doing with Lytro as their new Photo Editor.
Scroll down to view his inspiring photos, and find out how Toby got his start, how he scored his new Photo Editor gig, and his thoughts about the future of photography. Plus, get great tips on how to shoot with the Lytro ILLUM and an exclusive discount at the end of this feature.
Hi Toby! We're big fans of your pictures here at 500px HQ. First off, how did you discover photography?
TOBY HARRIMAN: I discovered photography as a kid. I was probably more interested in looking at pictures back then than taking them. I just had a small point-and-shoot for family vacations. I used to see these long exposure shots on wallpaper websites and default wallpapers that came with Windows and the early Mac—I think I liked looking at them. But it wasn't until I got into high school that I really wanted to start experimenting with photography myself. I ended up getting a Nikon D60 kit for Christmas, and then everything took off from there.
TOBY (continued): I attended the Academy of Art University in San Francisco to study Web Design & New Media, and pursue a BFA. However, I quickly realized I was falling more and more in love with photography. I started getting emails for licensing, job requests, and I spent all my free time roaming around the Bay Area, taking pictures.
TOBY (continued): So after a few years of studying Web Design, I decided that I wanted to go full-time in the photo industry. I decided to take an Associates of Arts degree instead of pursuing my original planned BFA degree. I knew what I was getting myself into, but I accepted the challenge. The struggling artist life, as I liked to call it. And living in San Francisco didn't help when it came to paying rent and still trying to turn somewhat of a profit. Things were looking alright for the most part. At least some of the time, it was never consistent and not reliable at the time.
How did you eventually come to work for Lytro?
TOBY: This past June, my buddy Casey McCallister started working at Lytro. He was looking for a Photo Editor to bring on board. At that point I was still telling myself, "I will never take a desk job." But after some serious thinking, I realized it could be a really awesome desk job with a really awesome innovative company. A company you would want to be a part of, in my opinion. I also realized it might be nice to have some consistent income, and save up for traveling later on as I am still very young—a few years working full-time won't hurt. So I took the job, and have been working here since mid-June. At first I was a bit worried. It was such a drastic change in my life, but it has been an awesome experience so far. There is so much talent and creative like-minded people working around you that really completes the whole experience.

Above: Click around to interact with this Lytro Living Picture taken by Toby Harriman on the Lytro ILLUM.
Outside of work, are there any photography projects you are currently working on?
TOBY: I just started working at Lytro full time in June, but I still have a lot of freelance photography projects going on. Aside from these jobs, I have also been working on a big personal time-lapse project, which I hope to release sometime in the next few months. Other than that, I will continue to travel, capture, and share my photos online.
Let's talk about the new Lytro ILLUM. Who did you design and create this camera for?
TOBY: We created the Lytro ILLUM for photographers who are interested in exploring the new horizon of light field photography. The ILLUM offers photographers a range of controls over the depth in their scene—which is, up to now, unheard of in photography. It gives the option to produce dynamic, interactive, and unique images. These are people we've referred to internally as "Creative Pioneers"—people to who see the ILLUM as a chance to enter and explore the new wave of photography that light field makes possible. We're very excited to see what our users can create!
Do you have any tips or suggestions for shots, angles, and compositions for brand new owners of the ILLUM to try when they take out their ILLUM to play?
TOBY: Shooting with this camera has completely changed the way I think and compose all my shots. As a landscape photographer who typically shoots from a distance, I used to ignore my foreground. That is no longer true. With LYTRO ILLUM, you really need a distinct foreground and background subject to emphasize depth. This makes sense if you think about the space between those objects, and how it may play out later when you animate it into a story or interact with it.

Click around to interact with a Living Picture from Lytro.
TOBY (continued): I have this one trick if you move your head side to side, within one inch. While looking at your foreground subject, you need to be able to see that object move. Try and see what is behind that object, and this is where you will realize that smaller foreground objects work better. When you look at the pictures we have been displaying on 500px, you will see that there is always something pretty close to the camera. You can interact with the images, and get parallax shifting around the object.

Click around to interact with a Living Picture from Lytro.
TOBY (continued): Some subjects and scenes that work really well with the Lytro ILLUM are food photography, miniatures, studio, still life, and fashion. Unless you put something in the foreground of your landscape—like a flower—you won't see any shifting or 3D.

Click around to interact with a Living Picture from Lytro.
Sounds good! We can't wait to see more of the photographers in the 500px community put the ILLUM to use. Let's dive deeper into the history and features of this new camera. How did Lytro conceive and design the ILLUM in-house?
TOBY: The ILLUM was conceived and designed over several years. We started by discussing what kinds of images we wanted the camera to be able to make and went from there. The slanted display, the unique sensor and lens, the controls and the advanced UI all came out of many refinements of the basic concept. Ultimately, it involved a lot of passionate folks working together to make a creative tool for people to explore this new form of photography.

Click around to interact with a Living Picture from Lytro.
Now for those who are encountering Lytro for the first time, let's do a little "Explain Like I'm 5" for a while. What is a megaray, and what does it mean for photographers?
TOBY: A megaray isn't actually different than a megapixel. The difference is in how we use that pixel. Most cameras simply give you an output pixel for every single pixel on the sensor, because those pixels are recording basic light and color data. Our pixels are recording that along with directional data about the path the light took to arrive at that pixel. All this directional information allows us to draw an accurate 3-D picture of the scene the camera captures. Just as more megapixels means more resolution for 2-D camera, more megarays means more resolution for the ILLUM, but in our case that means more 2-D resolution and more depth 3-D resolution.

Click around to interact with a Living Picture from Lytro.
We hope that clears things out for still photographers who are new to Lytro. With the ILLUM, what are some of the enhancements you've made with the light field sensors, compared to the previous model you've released?
TOBY: The jump from 11 megarays in Lytro's first camera and 40 megarays in the ILLUM allows us to capture more information in every sense, greatly expanding what you can do with a light field camera. The special optical part of our unique light field sensor is known as the microlens array. It saw a large improvement from the first camera, as well as the special light field optics in the lens. Additionally, the ILLUM has a lot more processing power in the camera itself, allowing us to analyze incoming sensor data live and give the photographer more information about their scene when composing. This enables our ability to show the range of data that the camera is seeing before the photographer even presses the shutter button.

Click around to interact with a Living Picture from Lytro.
Think of the photography industry in terms of its art, its creators, and its consumers 10 to 15 years into the future. Where do you think photography is heading towards?
TOBY: The future of photography is bright. Thanks to digital photography and the Internet, the proliferation of images into our daily lives continues to accelerate. The struggle ahead is finding a way to create and explore new kinds of photography. Part of that is a technical challenge, and part of that is an artistic challenge. I think Lytro—by bringing a new kind of photography into the industry and giving artists and photographers a chance to create truly novel work—is driving the momentum forward in the technical realm. The artistic side is an organic process that is driven forward by artists with vision and the desire to explore new realms. We at Lytro can only hope to aid and foster the artistic advancement of photography by delivering new ways to capture and present photos.
To see more of Toby Harriman's work, follow him on 500px or visit his website.
Exclusive Discount on the Lytro ILLUM for 500px Members!
Enjoy a $250 discount when you order the LYTRO ILLUM.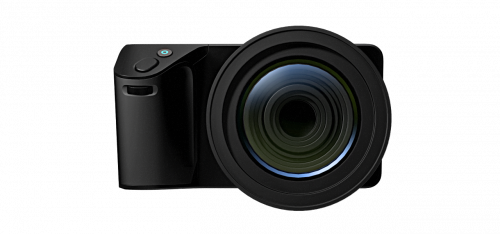 Here's how to get the Lytro ILLUM for less:
1. Place a LYTRO ILLUM order at shop.lytro.com.
2. Enter your Lytro order number here, along with your 500px username and primary email address.
3. Submit the rebate form.
This offer ends on August 23, 2014 at 11:59 p.m. US Pacific Time.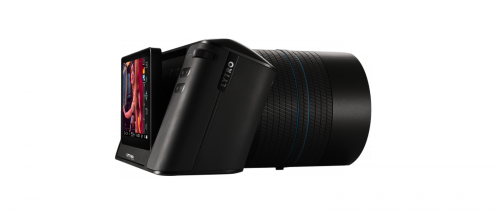 To get more info on the Lytro ILLUM, visit their official website.
Check out the Lytro page on 500px to see more creative interactive images shot with the Lytro ILLUM.