There's a lot of emerging talent on 500px. Photographers who don't do this for a living, but enjoy it enough to continue honing their skills to sharp, beautiful edges.
One such photographer is landscaper and aerial photog Sheldon Pettit, whose abstract aerial work blows us away, and who was just recently named Australia's Top Emerging Photographer 2015 by Capture magazine!
This is no mean feat. Editor Marc Gafen writes that Capture fielded, "607 entries across the nine categories, comprising 3,642 images."
Those entries were judged by "46 distinguished professionals from Australia and abroad," and Sheldon—whose work Marc introduced me to while I was in Dubai—came out on top!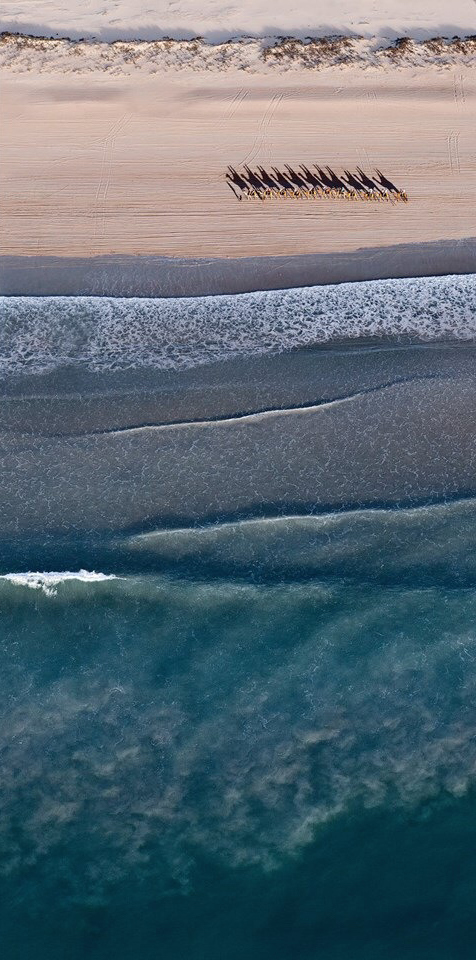 Of course, the first thing I did once I saw a bit of Sheldon's work in Capture was to look him up on 500px. Lo and behold, he had an account! And so I reached out to him to see if he'd tell us a little bit about his work, how he captures it, and the challenges he faces.
Here's what he had to say:
I am a landscape photographer based in the mining town of Port Hedland, in the Pilbara region of Western Australia. I have been shooting professionally for the past 3 years although this is not my full time profession. I enjoy all types of Landscape photography, from gritty Urban to Classic landscapes. More recently I have really shooting Aerial abstracts.
Before I choose an area to shoot my aerials, I'll do some research using Google Earth to see what potential there is in a particular area. I like to use this app, usually on my smartphone, and have a look to see what's there. I'll take screen grabs of particular scenes and even run them through Nik's Snapseed app to really see what the outcome might be.
I will then look to hiring a small light aircraft (helicopters are too expensive) from the closest town and usually shoot for about an hour. The small cessnas are good as you can open the window and get the sharpest possible image.
My biggest inspirations would be the guys that make up the ND5 group, both as a collective and individual image makers (Christian Fletcher, Tony Hewitt, Peter Eastway, Dr. Les Walkling, and Michael Fletcher). I have spent quite some time with these guys over the past 4 or so years and they have definitely helped shape the photographer I am today.
The biggest challenge I generally face is self motivation to get out there and shoot something new. Im quite glad that I don't have to be out there shooting every day to make an income from landscape photography. This free's me up to be able to shoot what I want, when I want, and if it sell's well then that's an added bonus.
The advice I would offer to others would be to continue perfecting your skills and finding your style. Continue to shoot what you love to shoot and don't get caught up trying to sell your images or trying to impress others.
The quality will shine through in your images if your only out to please yourself.
To browse through more of Sheldon's portfolio, be sure to follow him on 500px, visit his website, or give him a like on Facebook. And if you'd like to get to know the rest of Australia's Top Emerging Photographers, head over to Capture mag's new website.