500px's Editors Choice is your best bet if you're looking for inspiration, new photographers to follow, or just want to take a break and get lost in amazing photography. The collection is curated by two different 500px photographers each month select by 500px's Photo Editors. Our Guest Editors are tasked with discovering photos across all genres of photography: landscape, portraiture, travel, street, fashion, still life, food, and more.
This month we are happy to welcome our two new Guest Editors: Raquel Carmona Romero, a food photographer from Cordoba, Spain and Eivind Hansen, a fashion photographer based in London. Read on to learn more about these two talented artists and their amazing photos.
Meet Raquel Carmona Romero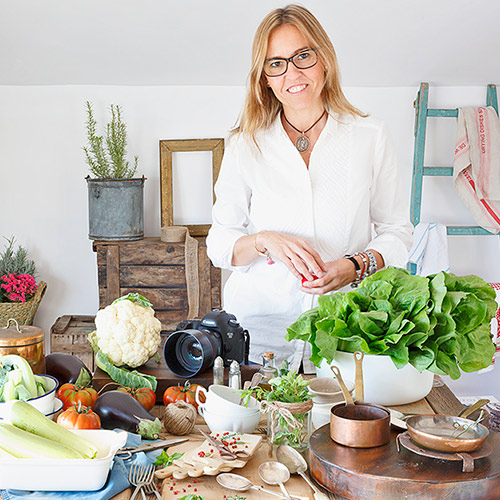 I am a photographer and food stylist. I currently work as a freelance photographer for food companies and advertising with lifestyle images. I started with my blog, Los Tragaldabas, sharing the recipes I made at home. My love and passion for cooking and for the ingredients I used in the recipes inspired me to capture them in photographs with a distinct personal style.
It is the light, shadows, contrast that give life to my images, with which I try to transmit feelings, aromas, textures, and memories.
Q: Who are two of your favorite photographers and why? What about their work interests you?
A: It is very difficult to choose two among as many artists as there are. Among all I choose Vanessa K. Rees, for the treatment of light and its versatility, and the world-famous Vivian Maier, for capturing those instants of the day to day and showing them with such beauty.
Q: Tell us about a photo that represents a significant or memorable photographic experience.
A: This photo was selected by 500px as a photo of the year in the category of food, something that filled me with satisfaction.
Q: What's the best photography advice you never got as a beginner?
A: Beauty is in the simplest things; you should only look with the eyes of the heart.
Links
500px: 500px.com/RaquelCarmonaRomero
Website: RaquelCarmonaFotografia.com/
Blog: Lostragaldabas.net/
Instagram: @raquel_carmona
Facebook: facebook.com/lostragaldabas
Meet Eivind Hansen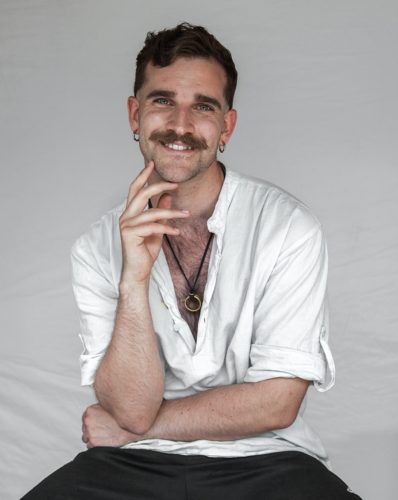 I got into photography when I was fifteen. I borrowed my father's video camera to take pictures for our high-school yearbook. I felt an immediate connection. But, limited by the video camera's functions, I upgraded to a DSLR the very following year. After falling in love with photography, I proceeded to study Media & Communications. Following college I went on to study Fine Art photography at Oslo Photo Art School. And finally I graduated with a BA in Fashion Photography from London College of Fashion. So for the last eight years, I have been studying photography. I've also freelanced as a professional photographer alongside my studies.
Q: Who are two of your favorite photographers and why?
A: There are so many amazing photographers who I look up to. One photographer I've always been a big admirer of is Sally Mann. Not only from a technical perspective, but also an intimate one. Her Immediate Family series has always had a major impact on the way I view photography. I guess that's why I've always been more drawn towards portraiture. I love the way she captures emotions together with beautiful compositions. Another photographer I love is Sølve Sundsbø. For me Sølve has always been proof that a Norwegian photographer can make it big in the fashion industry. He's not afraid to experiment with different lighting techniques and compositions.
Q: Tell us about a photo that represents a significant or memorable photographic experience.
A: This is a triptych from a photo series I did called TETE-A-TETE. I shot the series for HYMEN Magazine three years ago. Last December I managed to display the series as my first solo exhibition. The exhibit was up for 3 months at a queer nightlife venue called Dalston Superstore in London. For me this was a very important milestone in my career. It was very re-affirming to have that opportunity to display my work.
Q: What's the best photography advice you never got as a beginner?
A: Do a 365 day photography project. Nothing helps you to become a better photographer than forcing yourself to explore with your camera every day.
Links
500px: 500px.com/eivindhansen
Website: EivindHansen.com
Instagram: @eivindhansen
Facebook: Facebook.com/eivindhansen.photography
Now that you've gotten to know our Guest Editors head to Editors Choice and get inspired.