Russian-born Kristina Kazarina's stunning, sultry monochromatic portraits have been wowing the 500px community for years. After her daughter was born, Kazarina left her job as a lawyer, and decided to pursue photography full-time. She's never looked back, and we're glad she didn't! Get to know her a bit better, and learn about what catches her eye in the Q&A below. Enjoy!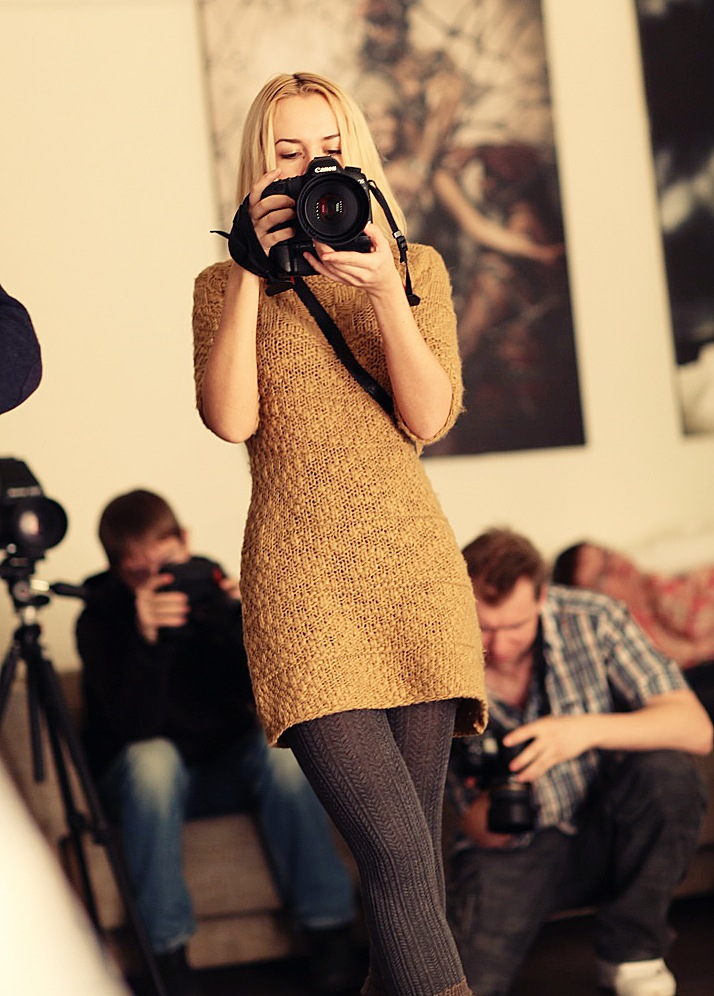 500px: What do you like to shoot with?
KRISTINA KAZARINA: Canon EOS 1DX, Fujifilm E1, 3 lens -Canon EF 24 mm F/ 1.4L II USM, Canon EF 50 mm F/ 1.2 L USM, Canon EF 135 mm f/2.0 L USM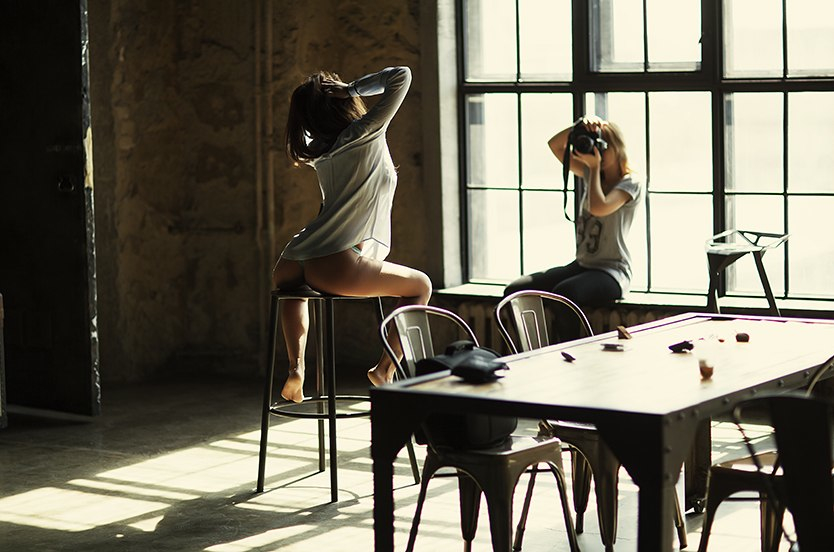 For you, what are the qualities of a good photograph?
For me, the emotional component is the most important aspect in a good photograph. Also very important is the aesthetic aspect, the composition, and the light. When I started shooting, the most important thing was the concept. I did not know how to work with light, and all my ideas were not visually very well decorated.
How did you get started with photography?
In 2003, I started with self-portraits. This coincided with a difficult period in my life, and was a bit of therapy. But it lasted long enough, about 3 years. I shot only for myself and no one saw my photos. I was always very serious about what I do. But it was only a hobby for a long time. When my daughter was born, I made a choice. I quit my job as a lawyer, and started to work in a magazine. After working there for 4 months, I decided to open my own studio. I still have never regretted my decision.
Out of all your photos, what is your most favorite, and can you share the story behind this shot?
I think that this is one of my favorites. This image was created in a private master class. I showed a client how to work with the model Vladislava—one of my favorite models, and how to use light. The mood of this picture still cannot leave me indifferent. Sexual innocence and sensuality in monochrome — my favorite theme.
Are there any photographers in 500px whose work you admire?
I'm in love with works of Aleksandra, Raquel Lopez-Chicheri, Ilya Rashap, Evgeniy Potanin, and many others!
Kristina Karazina's Favorite Photos on 500px
Now that we've gotten to know her a bit better, check out some of Kristina Kazarina's favorites on 500px, including the work of Aleksandra, Christian Martin Weiss, Martin Waldbauer, Raquel Lopez-Chicheri, and Ilya Rashap.
Untitled by Aleksandra
"I love the composition of this photo. Sophisticated graphic lines on the background, model, and her posture, tonality and contrast – I react very strongly to these photos. I have followed Aleksandra for a very long time, she is incredibly talented, and very sensitive. Plus, aesthetically her photos are almost perfect."
Mermaid by Christian Martin Weiss
"Rarely have I really liked color in photographs. Most of the time the color distracts me from the basic idea, and I believe that the color should always be justified. This photo fascinates me. Redhead nymphs — very personal and my favorite subject."
Untitled by Martin Waldbauer
"I like the format of the frame. I love the square. I like the concept, simplicity, and emotion. I like the characters, and how they live in the frame."
*** by Raquel Lopez-Chicheri
"I really love this artist. The light and the way it's supplied make this shot so perfect. It's magic, when a person can capture such moments in the frame."
Cinema by Ilya Rashap
"I love the photos of Ilya. I know him personally. And once he radically changed my world, I began to see the light differently, and think about the content of the composite frame. In the photo, I like the stunning light, color, and contrast. And the whole story."
Kristina's photography is truly stunning and inspirational. To see more of her work, you can visit her official website or follow her on 500px.