Photography can show us a new perspective of the world, and no genre does this better than macro photography. If you're new to macro photography, it is the art of "extreme close-up photography, usually of very small subjects and living organisms like insects, in which the size of the subject in the photograph is greater than life size." Macro photography takes a common housefly and magnifies it to massive Kaiju proportions, revealing the gorgeous complexity of the natural world by using small apertures to create a shallow depth of field.
So where do you start? We've put together four ISO tutorials written by 500px photographers to introduce you to the world of macro photography, whether you're a beginner or a seasoned pro. These four articles will teach you about gear, lighting, retouching so you can begin to explore the basics of macro photography up close & personal.
Start at the beginning with Peter K. Baggs's article, which reviews essential gear (macro lenses, filters, extenstion tubes) lighting, and camera settings.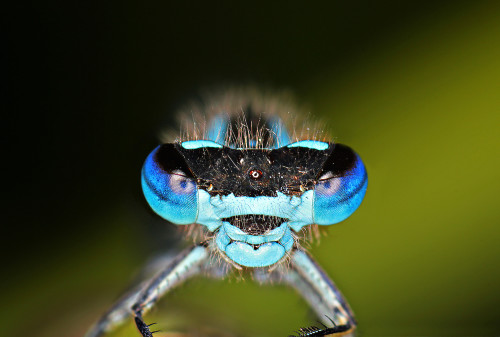 Once you've got your shot, the next step is post-processing. Siddhant Sahu's tutorial is an in-depth walk-through for retouching your macro photos in Adobe's Camera Raw software. He shares his best practices for color correction and enhancing the sharpness of your photo.
Put your macro skills to the test with this lesson in lighting. Experimenting with these techniques will teach you how to use speedlights and fast shutter speeds to catch water drops in midair. Patrizio Lari's tutorial includes helpful behind-the-scenes photos of his setup to show you how to try this at home.
This tutorial uses water and light to create bokeh—that dreamy, out of focus circular light pattern that appears when shooting with a shallow depth of field with a wide aperture. Ursula uses curves and advanced Photoshop techniques to adjust the color range and create a gorgeous range of tones.
If you're interested in learning more about bokeh as it pertains to portraiture don't miss next week's 500px Class: "The Bokeh Effect" taught by Agata Serge. This class is free for any 500px Awesome, Pro or Pro+ members.
We love seeing what you're working on. Try out these four tutorials and share your macro tips and photos in the comments section below.