What makes a photo "great?" We've asked every one of our esteemed Guest Editors this question, and the answer always seems to follow the same basic thought process: it has to have an emotional impact on the viewer.
A technically good photo isn't enough. Beautiful light isn't enough. Standing in front of something extraordinary isn't enough. What makes a photo great is a great story — it may be a single frame, but it ought to hold multitudes within its pixels.
All of the images that won at this year's HIPA awards in Dubai were good; they were good technically, even emotionally. But three spoke to me. Here are they are, alongside the story behind the shot.
Drying Vegetables in Turkey, a Smile Playing On Her Lips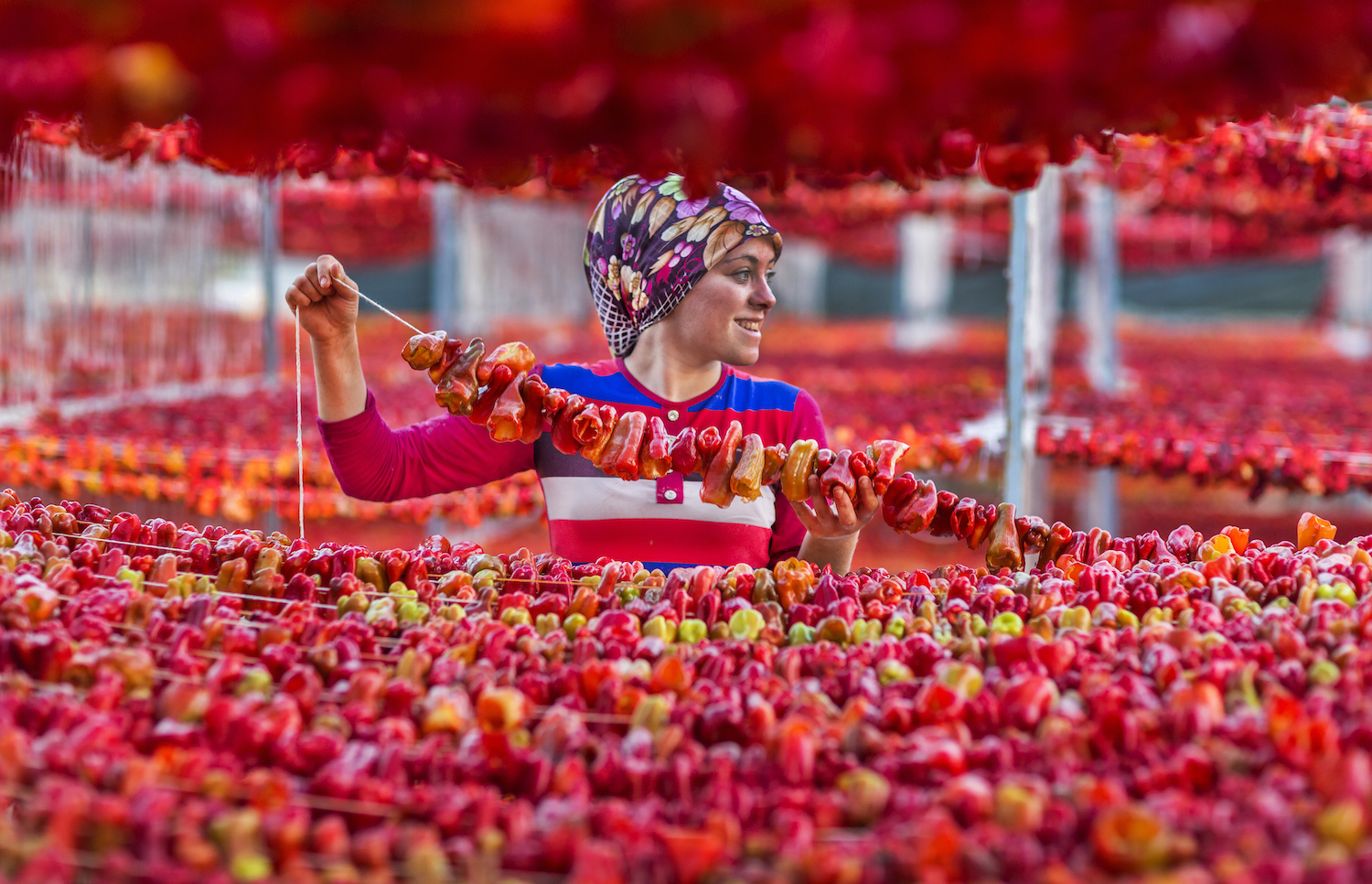 Taken by amateur photographer (he's a teacher by trade) and 500px user Zeki Yavuzak in Aydin, Turkey, this photograph shows a young woman string drying vegetables during annual summer preparations for the cold winter months.
From the photo's description:
Women, teenagers and children work this delicate and careful job as a way of earning extra money in the summer, a common practice in that part of the country. The girl in the photograph is a local high school student who works this job as a means of helping her family as well as saving money for the school year ahead.
When I spoke to Zeki (through a translator) in Dubai, he told me this girl jumped out at him when he was walking around the rows of vegetables. It was the end of the day and she had been stringing vegetables all day, but the smile never left her face.
Her joy drew his lens like a flame draws a moth, and he spent 15 minutes taking pictures of her, waiting to capture that perfect expression. In the end, he got the shot he was looking for, and won $15,000, international recognition, and a trip to Dubai for his trouble.
Young Monks Chase Each Other Around the Monastery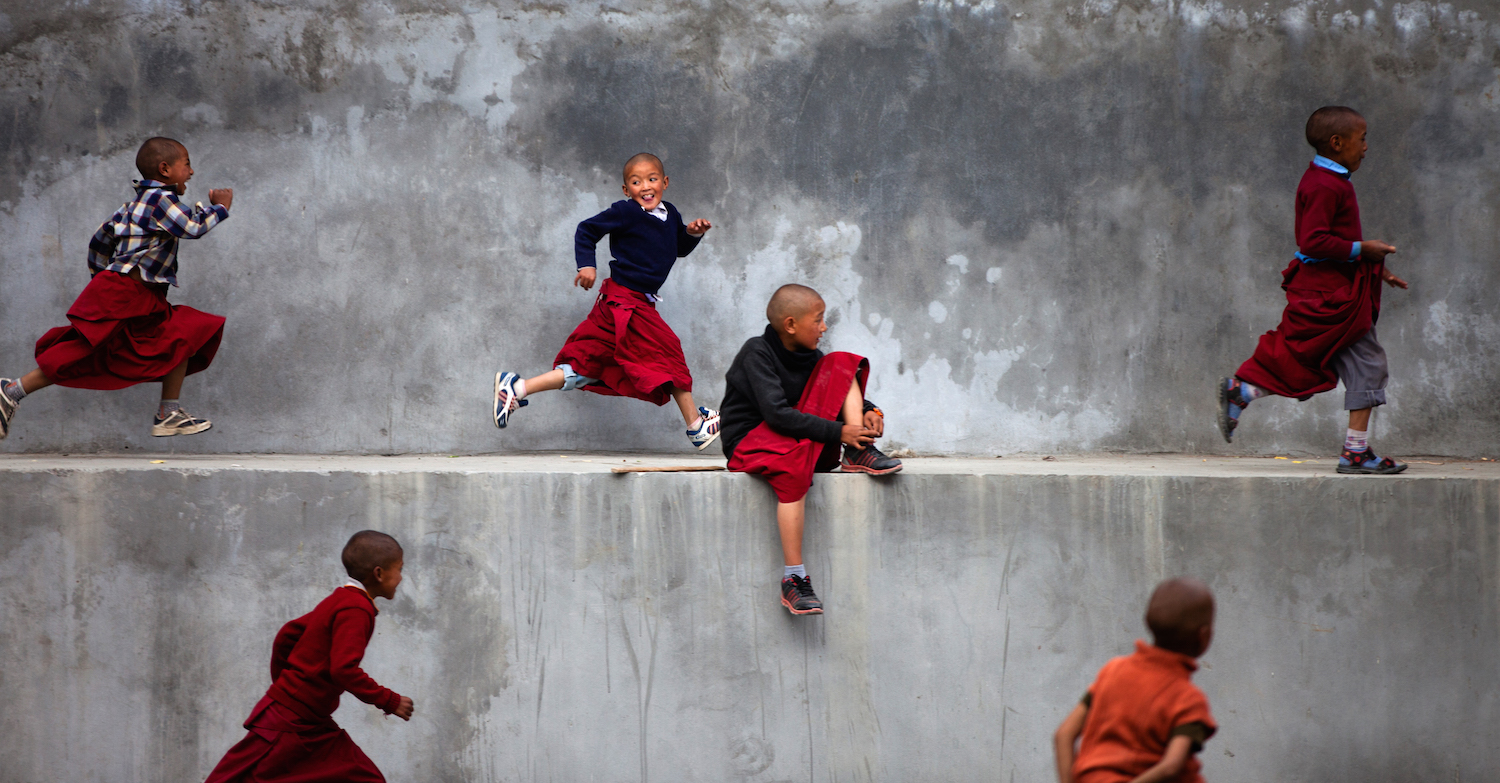 One of the few winning photographs taken by a professional photographer, this image of young Buddhist monks playing enthusiastically on the monastery grounds was taken by photographer (and 500px user) Aruna Bhat from India, and took home 1st place in the main category.
The location is Ki Gompa, a monastery of Tibetan Buddhists in the Indian Himalayas that Aruna told me he visits each year. The idea behind this specific photo actually came to him the day before the image was taken.
Every evening, the children would be given leave to play, and for at least a few minutes they usually took to these large steps, running after each other with the kind of enthusiasm that only children can truly muster. Aruna saw this, and the next day, he was ready to capture it.
Here's how Aruna describes the photo on his 500px account:
A monk's maroon robe is often deemed as a symbol of asceticism and a sober life devoid of zest. But these young monks in richly coloured robes manifest the true essence of practice, about living in the moment with fullest exuberance and oblivious to everything else, much unlike the greyness of the walls behind them.
There's honest, unfettered delight shining from the middle child's face. That, combined with the perfect composition and the bursts of color from the children's robes make for a photo that was definitely worth the $25,000 prize it received.
Pure Triumph, Captured in a Scream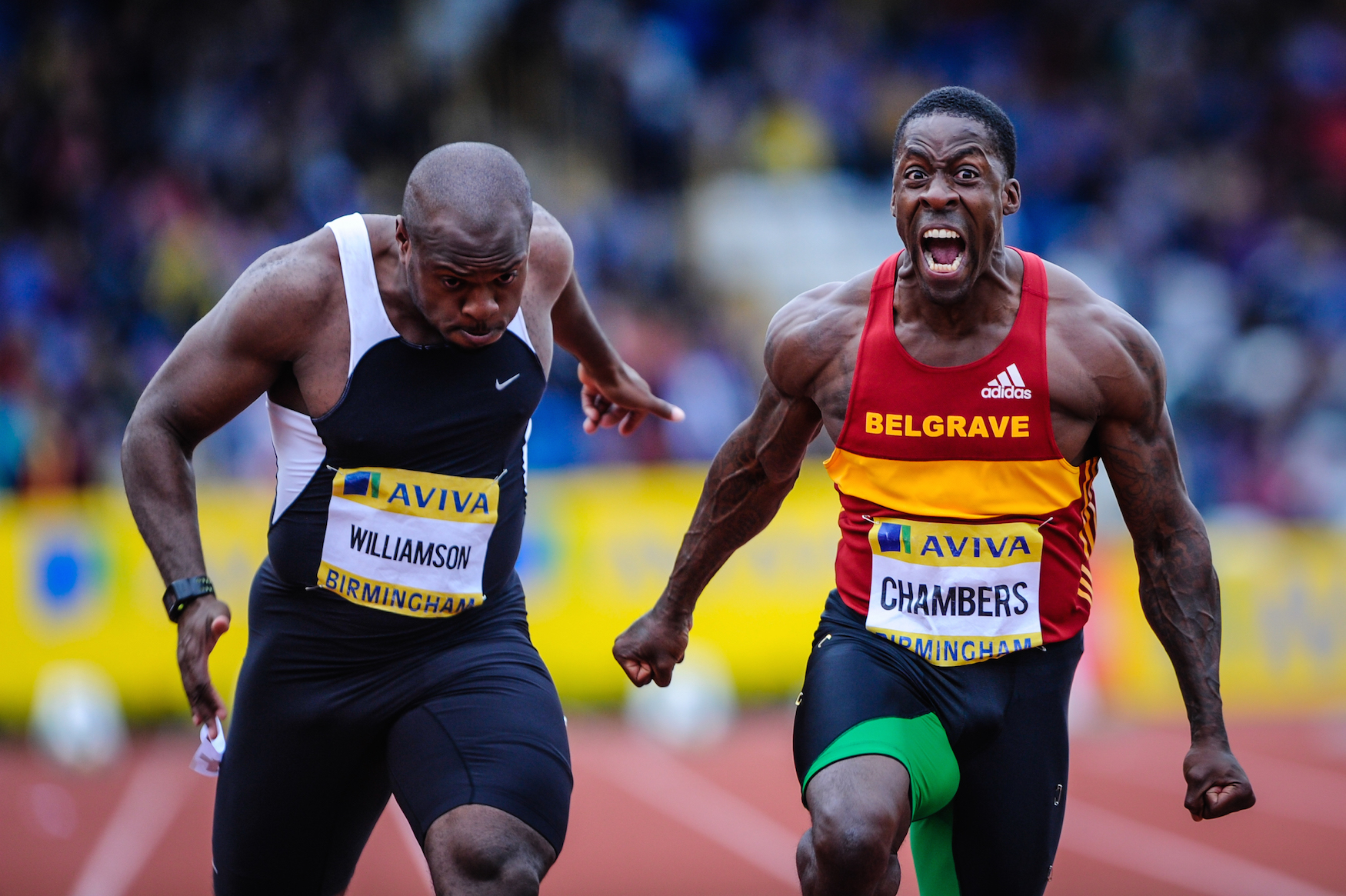 This photo really does hold multitudes. This isn't simply the look of an athlete who just won one of the most important races of his professional life, it's the look of a man who has triumphed over expectation and controversy both in the space of a moment.
Dwain Chambers was handed a lifetime ban from the Olympics when he admitted to taking performance enhancing drugs, but in 2012 that ban was overturned and he was allowed to take part in the trials for the 2012 London games. Still, when he lined up at the starting block, he was NOT expected to win.
His scream of triumph as he crossed the line in first place signifies so much more than an important athletic achievement; Chambers was literally realizing a dream as photographer Harish Chavda clicked the shutter.