Cover photo by Eric Akaoka
Story photos by Evgeny Tchebotarev and Eric Akaoka
Over at 500px HQ, we love to spend hours building new features for our community, and thinking up of new ways to make our site exciting for you. Over the last several months, we recently launched an Adobe Creative Cloud + 500px Awesome subscription bundle, Insights app, 500px Groups, and very recently, a Birthday contest with cool prizes.
But we're also firm believers in that old adage, "All work and no play makes Jack a dull boy." So we wouldn't end up with crazy cabin fever like Jack Nicholson in The Shining, our co-founder and Chief Photography Officer Evgeny Tchebotarev took some of us out on a photo walk to Cheltenham Badlands—and brought along a toy: DJI's Phantom Vision 2+ drone with integrated camera.
Scroll down to see what we have to say about the Phantom Vision 2+ drone and the entire experience. Plus, browse some of the photos we captured with it.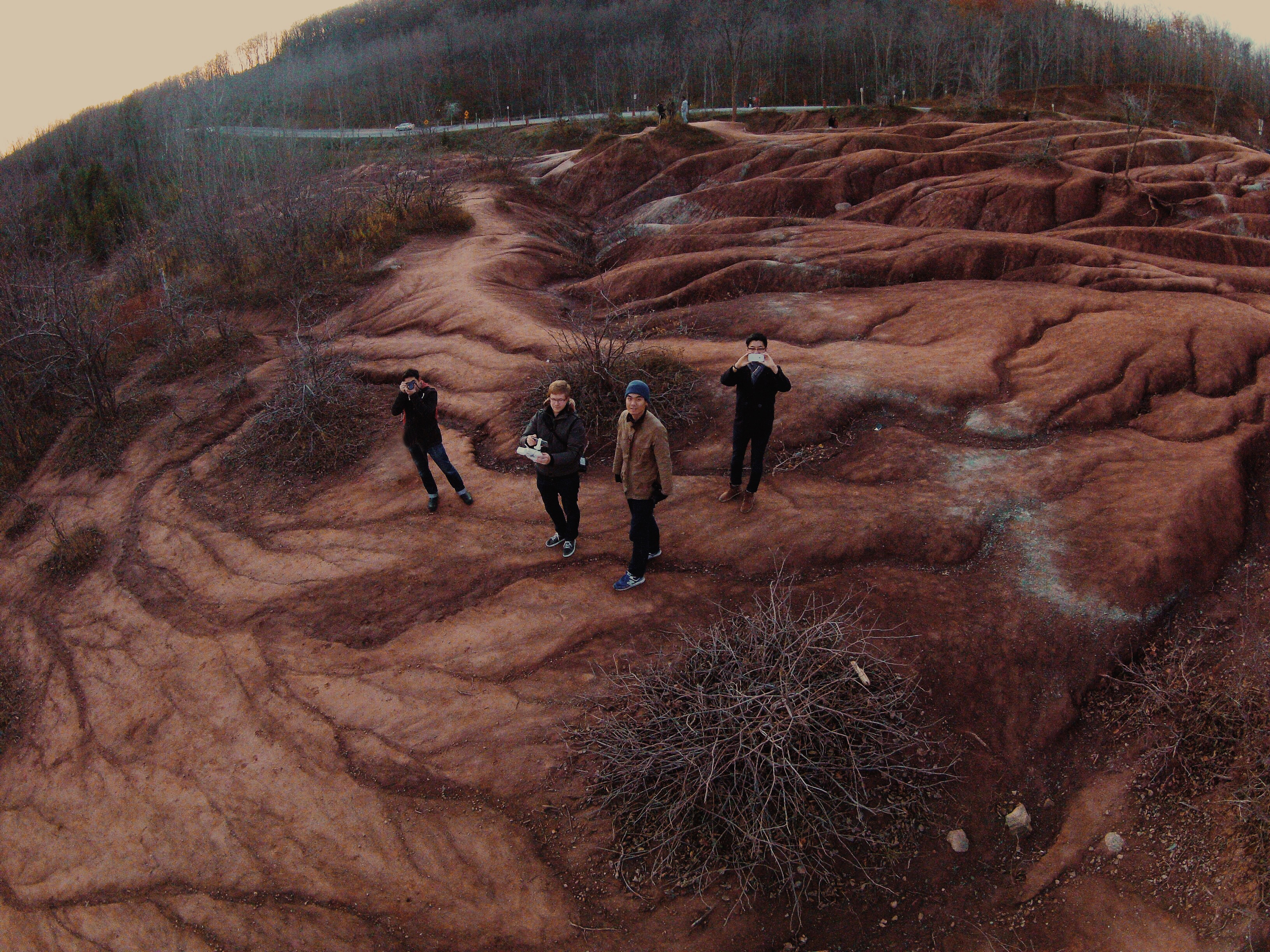 Eric Akaoka
Lead designer, 500px mobile
"Evgeny took us out to the Cheltenham Badlands for a Photo Walk and drone photo session. It was a cool spot, and we remembered to dress for the weather."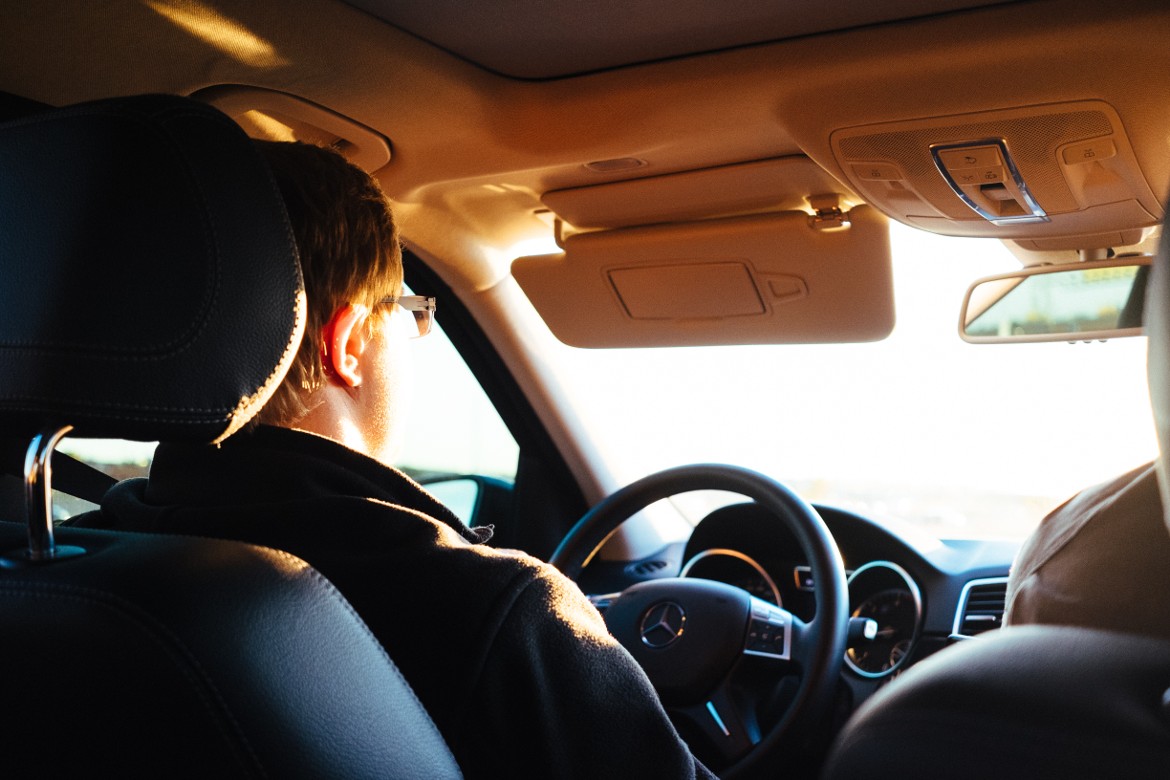 "The only tiny hiccup was that due to the time change, we missed the sunset. But I was able to test my little Fuji X-E2's low-light performance in the dusk. We got a lot of stares, questions, and sore necks from looking up at the drone in flight."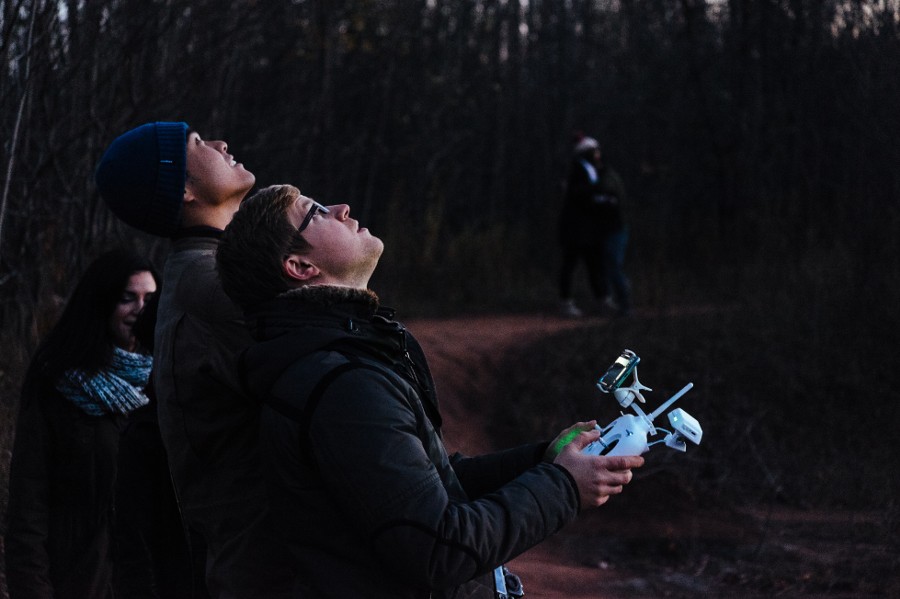 "There's something fantastic about sending a small robot aloft, way above your head, and then look at yourself and the world through its eyes, a couple hundred feet up. It's awe-inspiring, beautiful, super fun, and a tiny bit creepy. We got a hands-on look at an amazing potential future, for better or worse."
"I highly encourage anyone to take advantage of any opportunity to go out and take photos. It's fun, and a great way to do something you may not do too often for its own sake."

Evgeny Tchebotarev
CPO and co-founder, 500px
"We flew the Phantom Vision 2+ with integrated camera just twice—and I had an accident with a lamp post the second time. I promised the 500px team a drone, so I ordered Phantom, and I also placed an order for DreamQii, which should arrive in March."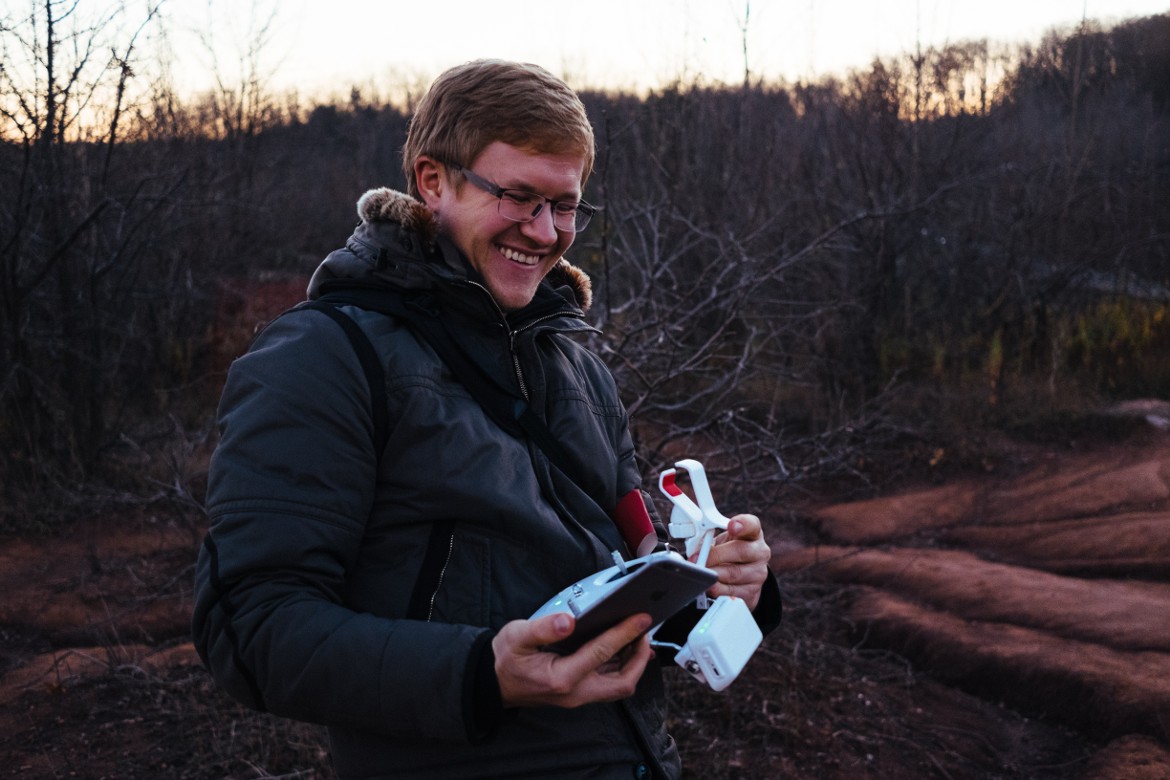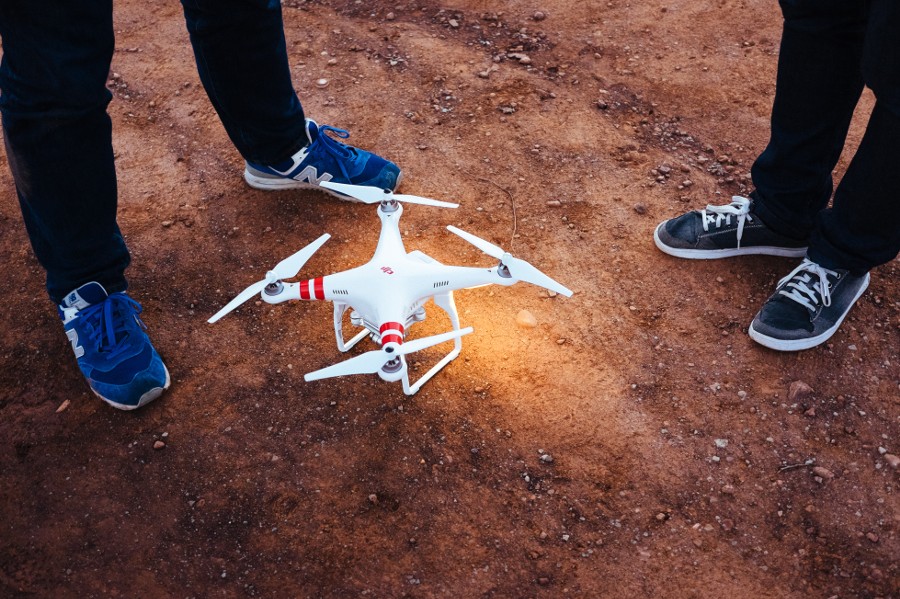 "It's easy to fly. The controls are intuitive, and it can fly home and land itself in case of connection loss or low battery. Setting it up was a little painful—there are a lot of software to install and a lot of calibration to do. I had to watch 5 videos a few times each just to set it up correctly. It also needs a quick compass calibration before every flight, so it's not a super quick "grab-and-go" thing."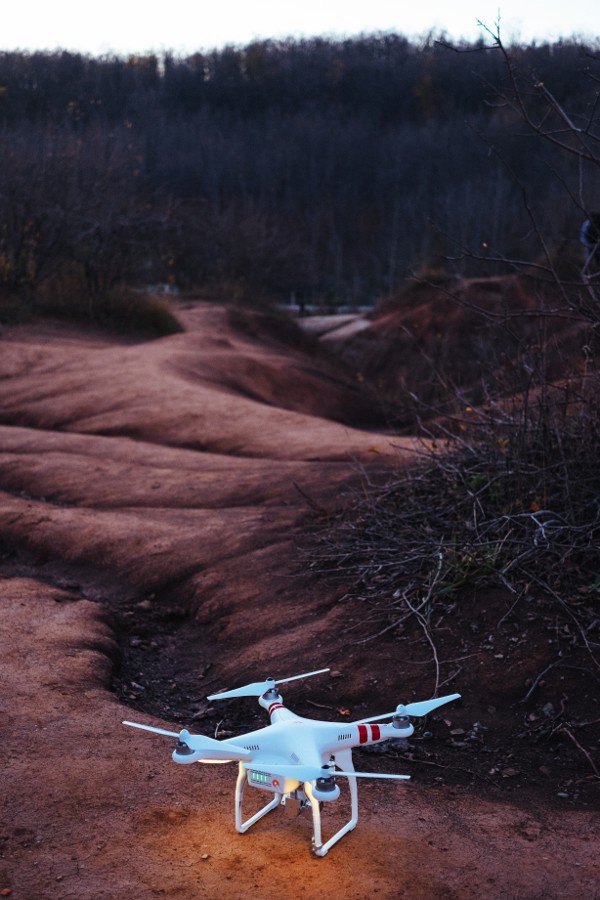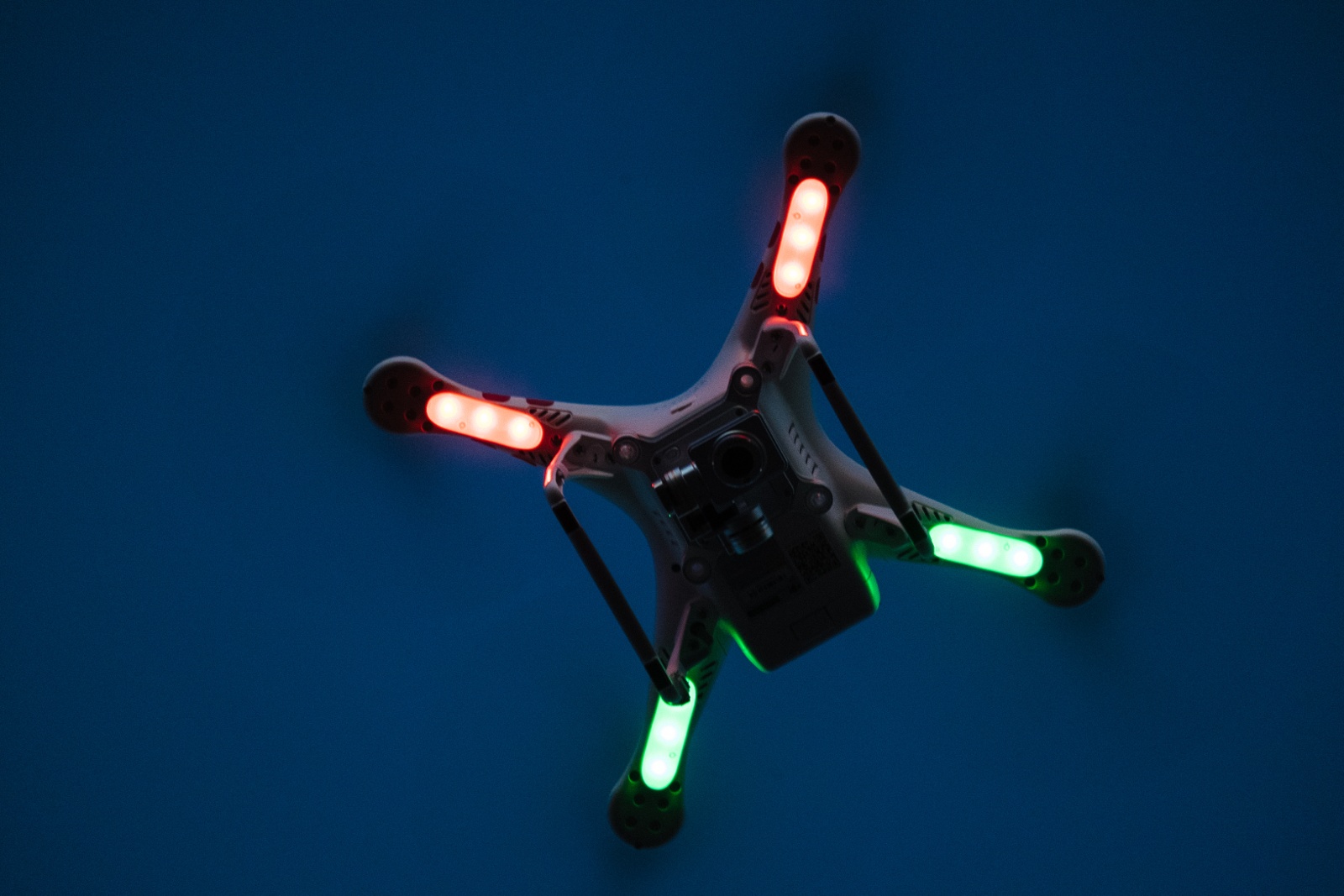 "However, I think others will agree—it is extremely fun. It can fly pretty high! We flew it to 250 feet, and you can barely see it. It offers a unique view on some familiar places. I think it's worth trying to shoot some cool locations for fun, and for 500px Prime too."
"The camera doesn't see too well in the darkness, so it's a "by-day-only" operation. I guess it needs to be upgraded with GoPro for some better night vision. We'll be flying it this weekend over a waterfall and over a gorge, so hopefully it will survive that."

Samson Hu
Analytics Lead, 500px
"My years of playing Starfox prepared me for this moment. However, I was disappointed it couldn't do a barrel roll. We got some did get some sweet pictures though. I was itching for my turn at the controls the entire time. Did not know Evgeny was such a controller hog!"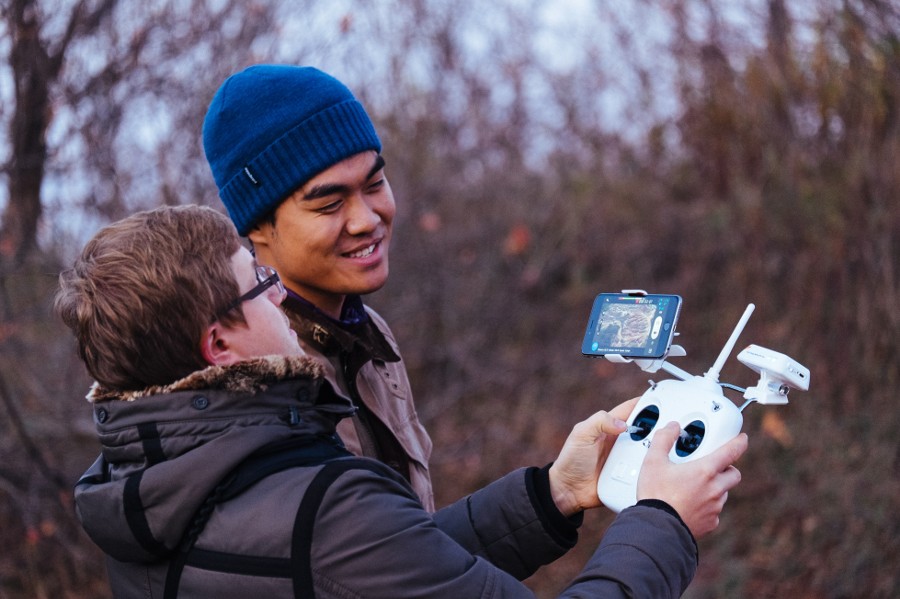 "10/10 would fly again!"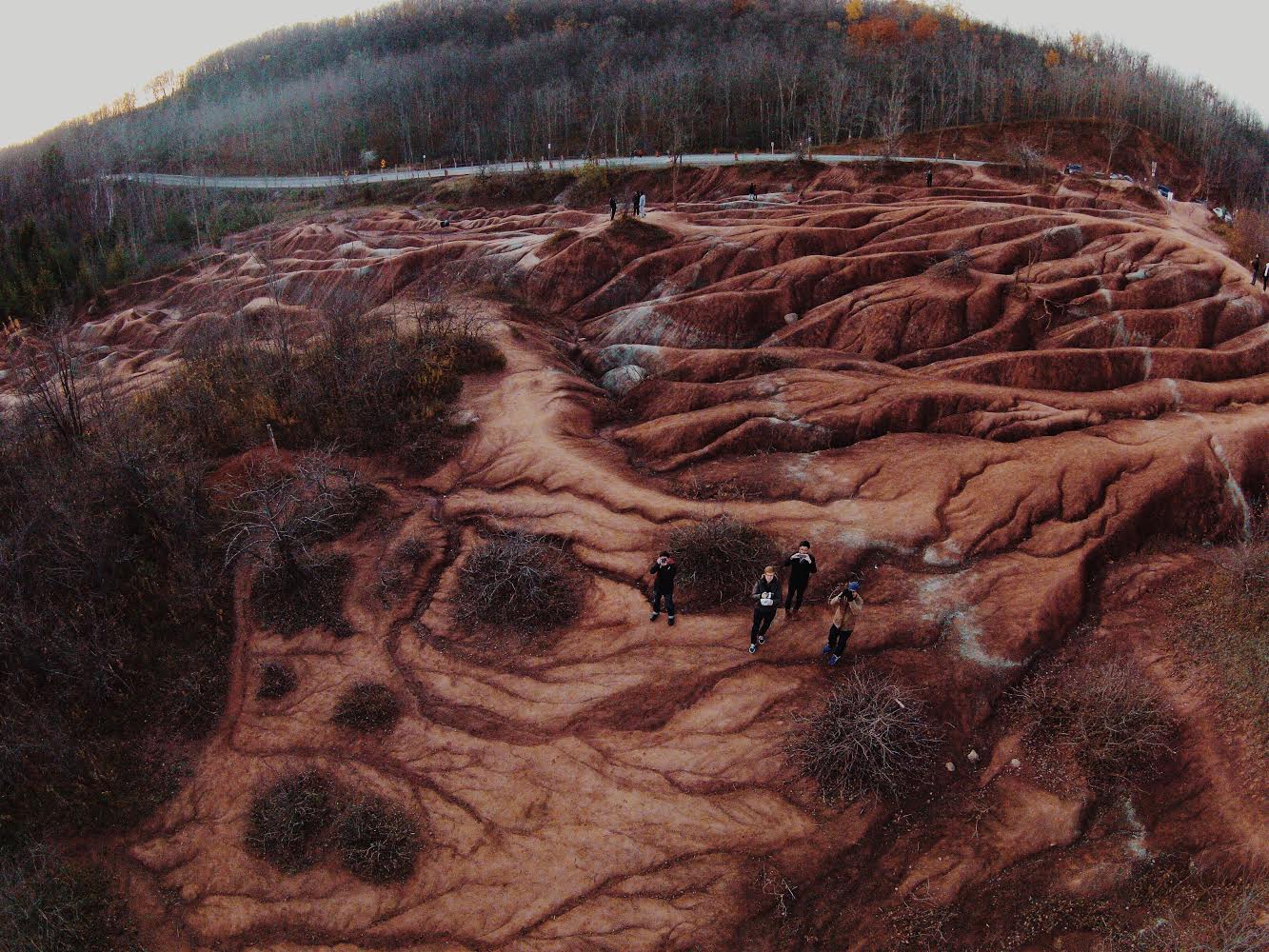 What do you think about drone cameras coming into the discipline of aerial photography? Sound off in the comments section below!
Got a camera or photo gear you want to rave or rant about? We're looking for camera product reviews! Email us at iso.submissions at 500px dot com with your best pitch.