Welcome to our new series on 500px ISO! Every week, we'll feature a new gear guide from a notable 500px photographer. Want to curate and submit your own gear guide? Email us at iso.submissions at 500px dot com or leave a comment for us below!
As we transition into a new season crammed with holidays—from Thanksgiving to Christmas to New Year's Eve—we're obsessed with the idea of vacations, whether it's in the sunny tropics or in a snow-capped village. So all month long, we'll be asking our favorite photographers about their dream or upcoming vacation spots around the world, and the camera equipment and tools that they'll be packing and taking along with them. It's a great way to get a glimpse of these photographers' recommended gear, and get tips on how to prep for your own shoots by knowing what to pack into your camera bags.
First up, we have Kai Ziehl of Hamburg, Germany. In his stunning urban landscapes, his brilliant eye for capturing and composing symmetry and patterns—large looming geometric shapes in heavy contrast with tiny silhouettes of people—are unparalleled. His moody and dramatic visions in black-and-white are more than enough to give the viewer a case of wanderlust. Scroll down to see his awe-inspiring body of work, and his go-to camera and photo gear.
KAI ZIEHL
FOLLOW|FACEBOOK|WEBSITE
From: Hamburg, Germany
Occupation: Air traffic controller at the Hamburg Airport
Vacation Destinations: Lisboa, Portugal
"One of my next destinations will be Lisboa in Portugal. I've never visited Lisboa, but I would like to visit and look for lonely people, capture them in specific locations and in combination with lines. It seems like a nice, beautiful city. You have Old Town. There's a great train station there, and it's also a former Expo area. There's lots of motives there for taking photos."
Kai's Lisbon Packing List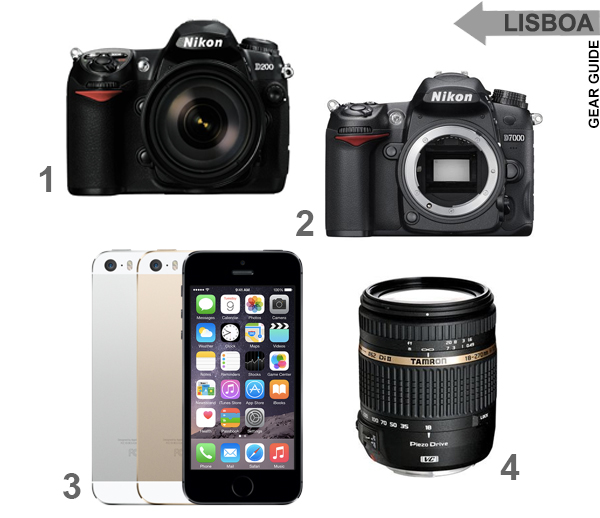 1. Nikon d200. "This is an old camera. The d200 is actually great for shooting black-and-white photos."
2. Nikon d7000
3. iPhone 5
4. Tamron 18-270 lens. "I just have one lens, and no filters."
5. Credit card, sunblock, and hat. "There is no special non-tech equipment I am taking on my trip, except these three things, of course."
Want more inspiration from Kai Ziehl? Scroll down, and lose yourself in his body of work:
Got any questions for Kai about his go-to gear and his work? Leave a comment for him below.