Screenshots of maps via Google Maps.
Anyone up for a road trip? Germany-based photographer and web designer Matthias Huber, or MH as everybody calls him, has been on the road all year with his girlfriend, driving from the United States to Patagonia in the VW Van they named Kalle along the Pan-American highway. In this story, he'd like to share with you some of the cool photographs and experiences that he captured on the road. Scroll down, and get inspired to plan your own summer getaway by taking a page off his photo diary!

My Pan-American Highway Road Trip Photos
by Matthias Huber
I was born and raised in a small village in the beautiful Black Forest in Germany, but now I currently live in Freiburg im Breisgau. I work as an IT administrator, and I think I chose the right job because I am very addicted to technology, the Internet, and computers. I also started my own business as a web designer, which I will try to focus on later. Whenever possible, I get out and travel in order to see something new. Besides that, I love photography—obviously. I would even say photography is what energizes me to travel.
Travel changes you—it sounds like a cliche, but it's true. For me, travel isn't a two-week vacation in a resort hotel where you go from swimming pool to restaurant. Seeing how things are done differently you're in another country, and to apply some of that culture to your own lifestyle makes you learn a lot about yourself. You find out what really matters to you, and how much of what you thought you needed but actually don't. You learn to appreciate the basic things that you wouldn't even recognize when you are at home. You become more reflective, and learn to see things from other points of view.
The Pan-American Road Trip my girlfriend and I are on right now is a special one, because we will drive through all climatic zones and see a lot of different cultures. From coastal areas to deep jungles to high mountain passes—they're all on the way. Some famous spots like Machu Picchu, Salar de Uyuni, or Lake Titicaca are on our must-see list, but most of the time, it's the locations you don't even hear about that are really stunning to see for the first time. We've planned this road trip for a year, so we will try to get to Patagonia by March 2015. (We'll see.)
I've never taken a single shot inside a studio. I see myself as a travel and landscape photographer, so I choose my photo equipment based on its quality, weight, and size. Below is a list of the camera equipment I brought with me:
Canon 60D body
Tamron 10-24mm F/3,5 – 4,5 SP Di II LD ASL IF lens
Tamron SP AF 17-50mm F/2,8 Di II VC USD lens
Tamron AF 70-300mm F/4-5,6 Di SP VC USD lens
Canon EF 50mm 1:1,8 II lens
SIRUI T-1204X Carbon with K-10X Head tripod
Our journey isn't over yet, but below are some of the stops and photos we took during our road trip so far. Enjoy!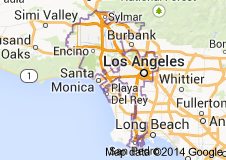 Los Angeles
We shipped our van ("Kalle") to Port Hueneme in Los Angeles, and spent a whole week there before it arrived. So we got some time to visit all the usual sightseeing spots like Hollywood, Beverly Hills, Mulholland Drive, and downtown L.A.
One of our very favorite places was Venice Beach. We would bike along the beach promenade and watch the skaters for hours.

Joshua Tree National Park
We hit our first National Park on our road trip. For us, it was the first time we could really try out the interiors of our van "Kalle" because we bought it only a couple of weeks right before we shipped it to the U.S.A. It turned out we had some problems with the permanently-installed cooker, but a friendly camper helped us out and gave us his cooker for free. To this day, we still use that one. The park itself is beautiful, but compared to the other parks we've visited, it's not that spectacular.
It's good for sitting next to a fire and watching the stars, and that is something we also love to do.
Sunset in Joshua Tree National Park, California, USA. I really liked this fallen dead tree and the whole area around it. Had to come back to catch the light of the sunset after the hike where I first saw it.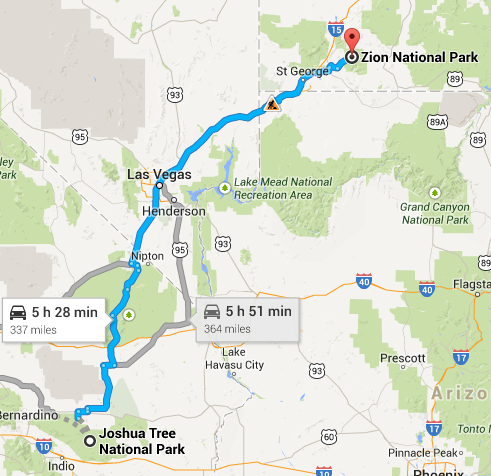 Zion National Park
After some quick gambling in Las Vegas and a drive on Route 66, we visited the Zion National Park. We loved it from the second we arrived. The whole Scenery was stunning. As we entered the park, there were deer crossing our way. We did a lot of interesting and breathtaking hikes. One very cool hike involved climbing on top of the Angeles Landing.
The view from above left us speechless. It looks very quiet and peaceful in the pictures, but there are some very heavy winds at the top, so we had to watch your steps. The climb was more difficult and dangerous than I thought, especially with a tripod and photo equipment on my back.
We had fun making our way through and across the river until we arrived at the Subway Cave.
The little pools in the cave were fun to watch. The pool gets deeper the farther you walk in. Right in front of the Subway Cave is another cool spot called "The Crack". Not everyone on the trail had that good experience. On our way down from the cave, we met a couple followed by a park ranger. They told me that they got lost and were trapped in the Canyon overnight. So it;s always a good idea to carry a GPS with you all the time.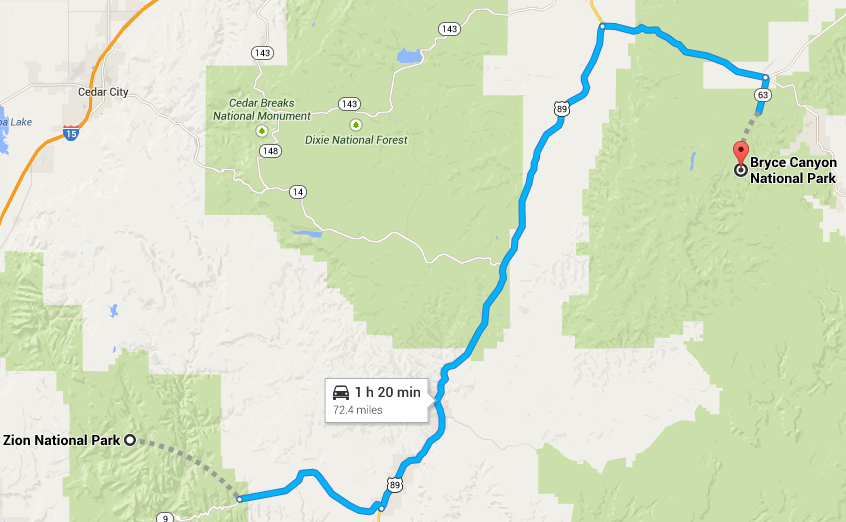 Bryce National Park
On our way to Bryce National Park, we stopped by a gas station. We noticed that they sold scarves and gloves, and we wondered why because we were in shorts and T-shirts. Miles further down the road, we found out why: next to the road appeared more and more snow, and the temperature dropped—fast. When we arrived at Bryce National Park, it was freezing cold. Most spots and hiking trails were closed. We decided to head to the viewpoint to plan our next steps. We ended up watching an amazing sunset.
After a few minutes, it was so cold that I could hardly press the shutter, but the sky looked so amazing and shifted so fast that I just had to take the shot.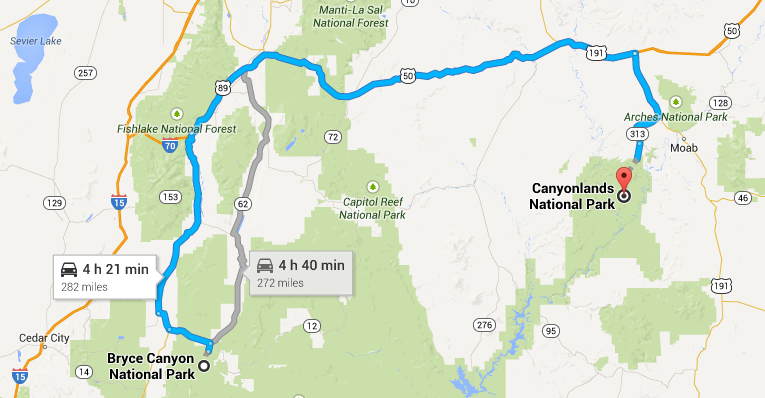 Canyonlands National Park
We arrived at our next destination, the Canyonlands National Park. One of this park's highlights for photographers is the famous Mesa Arch at sunrise. So I made my way there early the next morning. Although I was already early, many tripods were already set up. I joked and asked the crowd if this was a workshop, and set up my tripods. As the sun rose, the crowed started to shout, and the sweet sound of the shutter filled the morning.
I took a couple of shots of the sunrise, but I stayed there a little longer because I wanted a shot of the sun on the upper part of the Arch.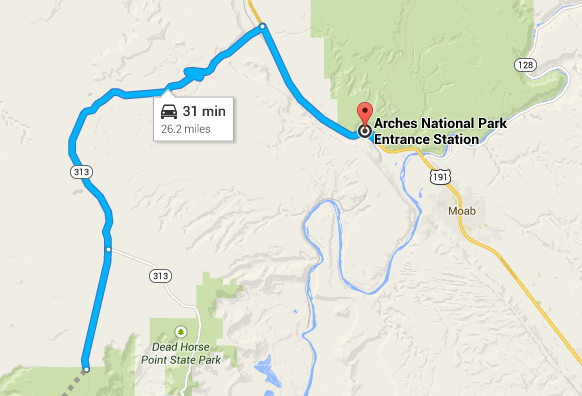 Arches National Park
If you visit too many beautiful National Parks in too short a time, it starts to bore you. So it was a good thing the next park in our list was the Arches, because it is just something very special and different. Not only are there great arches around—the entire landscape is incredible. There are a lot of first-class hiking trails around, and we had a good time there by just climbing and trekking wherever we wanted.
One of the many Arches is quite special there. It is neither the best nor the biggest, it's but probably the most photographed Arch and is made the symbol of Utah.
It's called the Delicate Arch. I was there before sunset, and I had fun watching park visitors taking photos and selfies. The closer the time for sunset drew, the more photographers would arrive. I positioned myself on the opposite side of most photographers, because the sky was more interesting in that spot.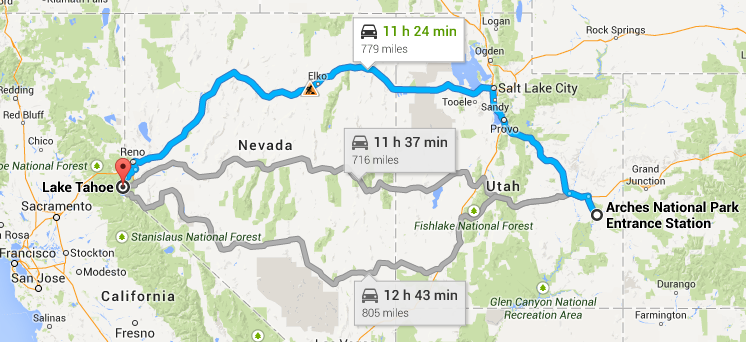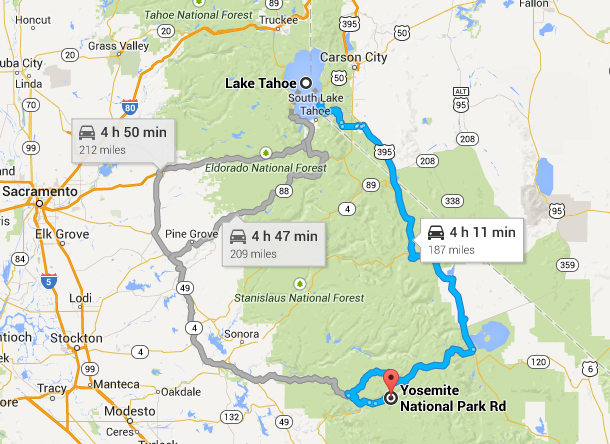 Yosemite National Park
After an overnight stay in Lake Tahoe, we headed over to Yosemite National Park. We had some rainy days, but that did not stop us from checking out some exciting trails. At this time of the year, some trails and streets were closed because of the melting snow. The road to Glacier Point is one of them, so you can't normally go there but we trekked the 4-mile trail all the way up, despite the snow. It was a real adventure, because we even spotted fresh bear footprints in the snow. Sometimes, the deep snow was very close to the edge and you would have to watch your step carefully and try to not get lost because there is no trail there. The view on top was awesome and majestic—it was worth the effort.
The Valley View is just a parking lot, but it has a great and famous view of El Capitano, Half Dome, and Bridal Veil Falls, all in one frame. I stayed there three evenings in a row just to get a clear view.

San Francisco
Being around nature in all the national parks were stunning. We enjoyed hiking and sitting by the campfire and all that stuff, but after weeks of doing that, it was great to hit a city again. Good thing San Francisco was next on our list. What a city!
We did all the tourist stuff—watched the sunset at Twin Peaks, ate fresh fish at Pier 39, walked and drove over the Golden Gate Bridge, relaxed at the beach, checked out the cable cars, Lombard Street and Coit Tower, and we visited the military bases at Marin Headlands. There was so much more to do. It is a great city with a lot of friendly and open-minded people. For Kalle, our Van, it was not such a good experience because of the steep hills, but the van managed it.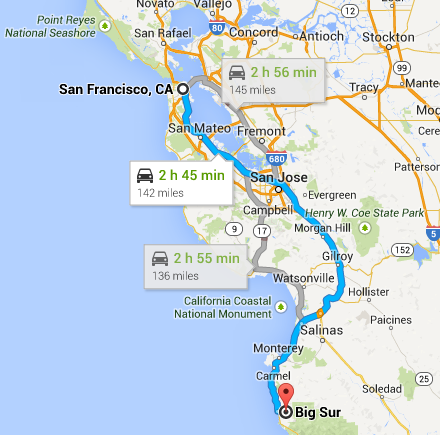 Big Sur
By now, we've spent a month and a half the United States. Now we wanted to go South, so we drove along the scenic Highway 101 by the coast. There is so much beauty in the landscapes on the way.
It took us days to get to San Diego. On the way, I met some nature and wildlife photographers. It was the time of the year when the whales are headed North and we were able to watch some from the distance passing by. We also spotted Bald Eagles and a large group of dolphins.
We are driving down the Baja California Sur.
From San Diego, we hit the border to Tijuana, Mexico.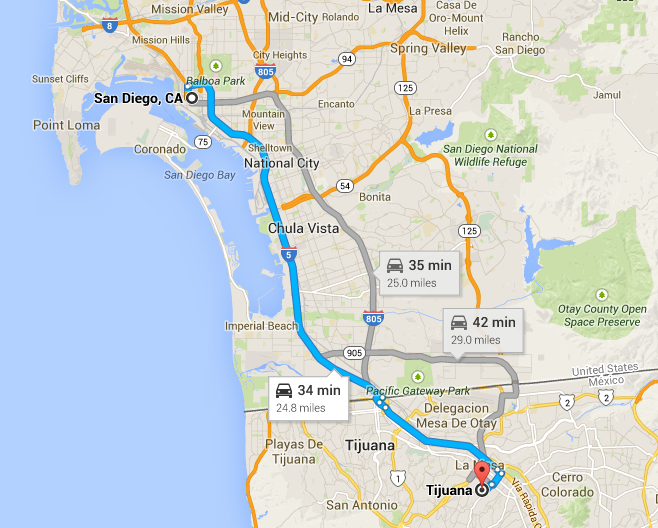 The adventure is still going on, and the longer we travel, the more exciting it gets, so we;re really looking forward to what's coming next.
To see more of his work, follow Matthias Huber on 500px. You can also follow the rest of his road trip adventures on his blog, Facebook Page, and Twitter.