I'll be the first to admit it: when I see nearly naked (or fully naked) beautiful women photographed soaking wet my first thought isn't "this is fine art." I'm likely to shake my head, maybe roll my eyes, and dismiss the photographer as (at best) pandering, or (at worst) using his subject to distract from a lack of skill.
When it comes to Ryan Winkler and the guerrilla glamour "Wet" calendar he's releasing this month, I would be wrong on all counts.

The Story
In a sense, seeing Ryan's work and learning the story behind these undeniably sensual photos has humbled me. These photos aren't just 'sexy' shots of 'women getting wet' although that would be the literal description—they're Ryan's way of using his skill and art to raise money and awareness for something incredibly close to his heart: autism.
You see, Ryan's 3-year-old son Titan was diagnosed with Autism just over a year ago, a moment that turned his life upside-down.
"At first I was in denial. I didn't want to believe my son was autistic. He was going to be a normal happy boy!" he told us. "Then one night, a friend sent me a message on Facebook, telling me to check out Jacob Barnett (a normal, functioning little boy with autism). I watched one video and my thirst for knowledge on autism was instantly insatiable."
Now he wants to spark the same sort of curiosity in others.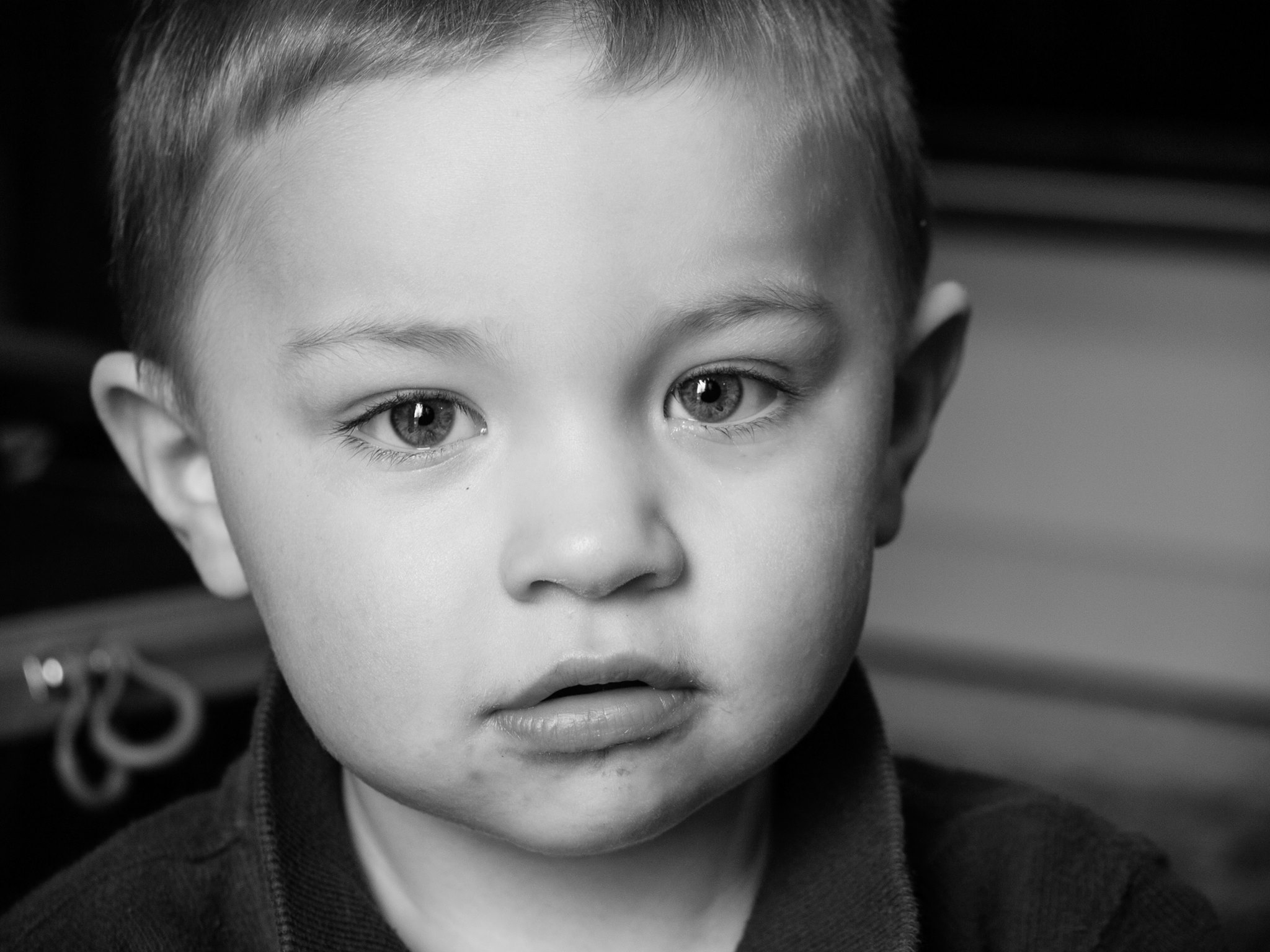 Titan Winckler
It's not uncommon for Ryan to watch parents squirm when he tells them about Titan's diagnosis. "When I tell folks my son has Autism, they shy away from him," he says. "They even quickly take their children from the same playground we play at."
"That was when I realized I wanted people to be aware of what Autism really is."
As an artist, the only way he could think to make this happen was to do what he's had great success doing before: make an beautiful photography calendar, and use that to raise funds for a foundation that CAN help people understand autism.
When he found the Autism Society, he knew he had his charity.
"The Autism Society is all about Autism Awareness," he wrote us. "It has multiple seminars and workshops yearly just to help keep people aware of the advances medically and getting basic general knowledge of what Autism is. Thats what made me want to donate to this charity."
It was time to start shooting…
Guerrilla Glamour
The photos themselves are worth another article entirely, simply because of how they're shot. I called this 'guerrilla glamour' at the top, a term that came to mind simply because it suit Ryan's style perfectly.
Once he's found a great model to work with, they don't usually go to a studio somewhere to shoot. They will literally go out together and look for a spot of concrete private enough to do the shoot and… um… not get arrested for public indecency. Not always the easiest chore.
Then he warns his model that "this is going to be cold" about 10 times before drenching them using a standard garden hose, shooting photos as they go with a 50mm lens at f/22 and 1/160s.
"The 1/160 lets the water move just enough to make each drop look like a shooting star," he explains. "With this look, the water can do so many things, even look like sparks flying off of the body."
The final photos are presented mostly in black and white (Ryan's preferred style, learned at the feet of Don Hales), and feature some of the most beautiful models you'll ever set your eyes on being unabashedly sexy: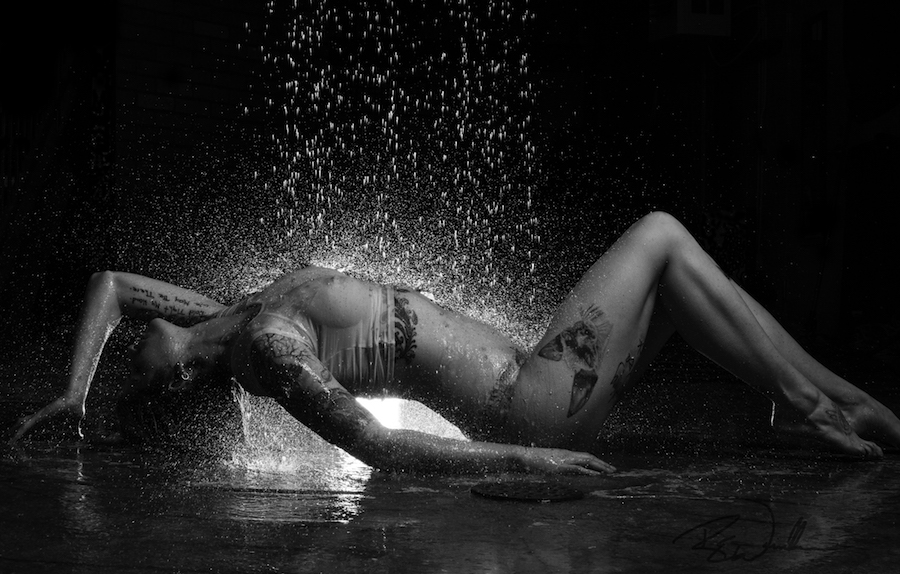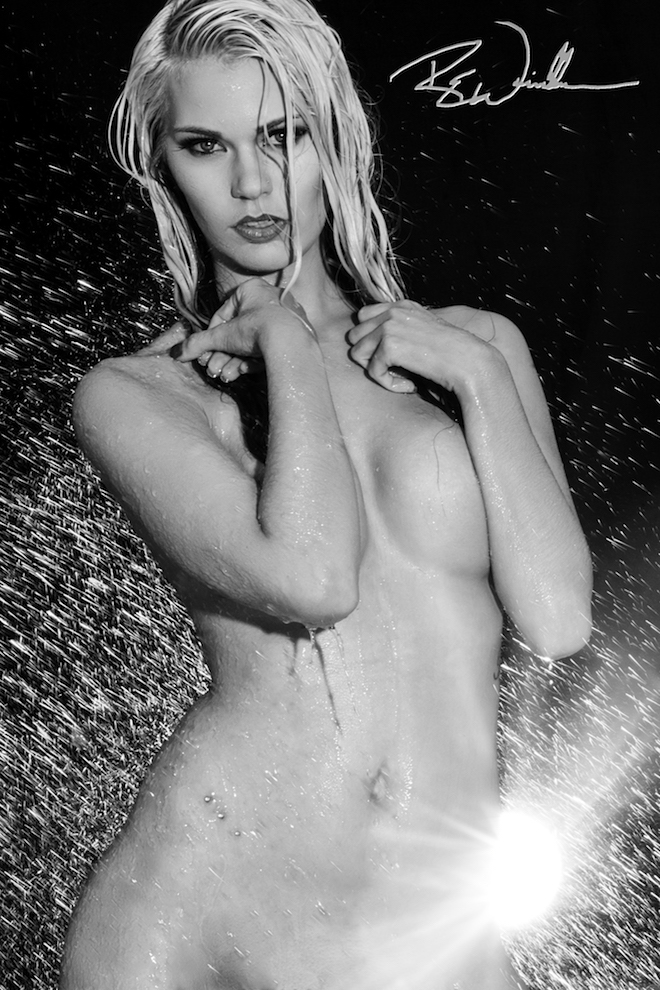 These photos and more appear in an equally unapologetic calendar titled "Wet," with the vast majority of profits from the calendar going straight to the Autism Society—beautiful photos of beautiful women for a beautiful cause.
If you want to buy this calendar and support the cause, head over to Ryan's website by clicking here. And if you'd like to see more of Ryan's work, you can follow him on 500px, visit his website, like his Facebook page, or give his work a look on Instagram.