When it comes to traveling, there's nothing like hitting the open road to get the most out of your experience. Especially when you have your camera with you to capture your entire journey. And this month — with 500px co-founder Evgeny Tchebotarev — we want to make the summer last by doing just that! Scroll down, and read on to see what we have planned for you.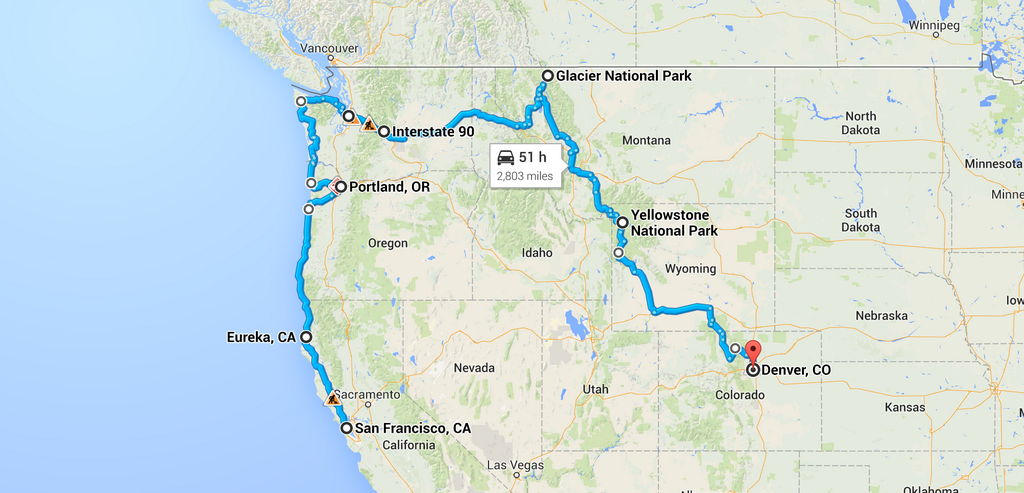 NEW BLOG SERIES
Throughout his trip, Evgeny will be blogging about his road trip here. You can also track his updates on the road in real-time by following @tchebotarev or #500northwest on Twitter.
Starting the trip from San Francisco north to Yellowstone NP. Follow the trip #500northwest on @500px and Instagram. pic.twitter.com/mPmPreIs4C

— Evgeny Tchebotarev (@tchebotarev) September 14, 2014
Or you can follow @500px on Instagram to see our road trip videos:

MEETUPS
Evgeny will also be making stops in your city to host 500px meetups. Join him in person, and mingle with other photographers in your neighborhood bar. Plus, get free 500px swag like T-shirts.
Check the list below for meetup dates, venues, and RSVP info:
Sept 16 – Portland, OR Meetup at Horse Brass Pub, 4534 SE Belmont Street, 7 p.m. Pacific Time
Sept 18 – Seattle, WA Meetup at Brouwer's Cafe, 400N 35th Street, 6 p.m. Pacific Time
Sept 25 – Denver, CO Meetup at Falling Rock Tap House, 1919 Blake Street, 6 p.m. Mountain Time
GIVEAWAYS
No road trip is complete without a sweet ride. Be on the lookout for the official 500px car on the road! It will have a 500px logo and hashtag #500northwest
Spotted the 500px car in your location? Post a photo of it on 500px.com or on Twitter using hashtag #500northwest—and you'll win a 500px T-shirt and 500px Plus account. You can track the 500px car by following Evgeny's updates on Twitter or our blog!
Here's what #500northwest looks like. pic.twitter.com/wnjRVR9wkr

— Evgeny Tchebotarev (@tchebotarev) September 15, 2014
We'll be updating this blog post and our social media pages later on with photos of the 500px car soon! So make sure to bookmark this page, or follow us on Facebook, Twitter, and Instagram.
See you on the road!