Need a boost of inspiration? Today, 500px launched a new feature, Trending Profiles. Whether you're a photographer or a photography enthusiast, you'll now be able to browse a gallery of photographers making a buzz in the 500px community.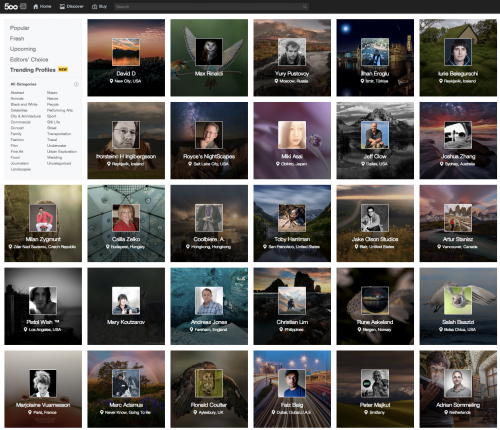 To give you a sampling of these profiles, we gathered some helpful tips from past interviews and tutorials with a few trending photographers—from technical tricks to motivational advice.
Scroll down, and discover new photographers to follow and trade pro tips with!
And if you have your own words of advice about the art and technique of photography, feel free to comment below. We'd love to hear them!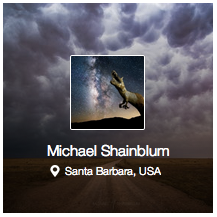 ON WHERE PHOTOGRAPHY & ART ARE HEADED
"I think what is going to hold photography and art and video regardless of where the equipment goes – the equipment could go in any direction right now – and it's going to be up to the person's creativity and their passion and innovation and their experience to be able to push through that and produce images that are greater than the rest. I try, with every single image that I take, to boost, not only the image quality, and image capture, sharpness, post-production, but also in the story the image tells." Michael Shainblum
---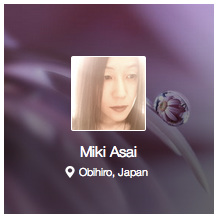 ON SHOOTING MACRO
"I learned that when it comes to living things—if you want to achieve the shot that's in your head—patience is really the only way. I've been asked by others how I control ants, but humans shouldn't be able to control them. You've got to use a tripod, an appropriate shutter speed and depth of field, then rely on your own passion and patience." Miki Asai
---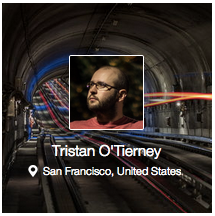 ON CAPTURING LIGHT TRAILS
"One important piece of advice for shooting trails I've learned through experience is to not shoot the trails scene so long that the ambient light (street lights, building lights, etc) overpowers the moving light source. Remember, it's all about striking that fine balance. When a situation occurs such that ideal length of the exposure needs to be longer than the ambient light of the scene will allow for, I've discovered a solid workaround. Find this maximum shutter speed length, then put the camera in continuous capture mode. When a moving light source passes by, lock the camera's remote trigger and leave it closed for the entire movement across the frame of the scene. Once the moving light source is out of the frame, unlock your cable release to stop firing continuous shots. It's critical to use the camera's continuous capture mode, as this will rapidly start the next exposure the moment one completes. If the camera being used has a long exposure noise reduction feature, make sure to turn this off to prevent any possible delay from occurring between captures." Tristan O'Tierney
---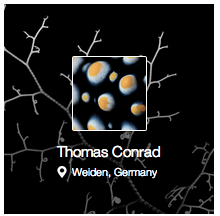 ON SHOOTING UNDERWATER
"If you want to start with underwater photography, you should learn how to dive first, and learn all about behavior of the subjects you shoot. Your diving skills and knowledge about your subjects are the most important. You have to be an expert in buoyancy to position yourself at the right spot, without destroying any of the life down there. Most of the time, you take the shot free-floating. Since the water is dense, and there are a lot of particles in the water, you have to get really close with your subjects. This is the part I love most! When you get up close — about one to three feet away — you are interacting in some way." Thomas Conrad
---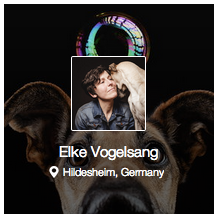 ON PET PORTRAITS
"Some dogs react to food or toys. Some are just not interested in either. You could use a squeaky toy to try to get a dog's attention. Let your assistant hold the toy behind your head and squeeze it. But take care — some dogs won't sit and wait — they will jump towards the toy, which could ruin the portrait you are about to shoot. But you might also get a surprised look from a dog looking straight into your camera. Test a few sounds and see what happens. Try whistling or humming. You can download apps with animal sounds for your mobile. Start every noise at a very low volume. This usually works better than loud noises. Always take care not to scare the animal off." Elke Vogelsang
---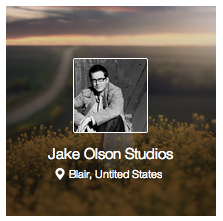 ON HOW TO CAPTURE PEOPLE IN PORTRAITS
"When I capture portraits of children, I place them in designated lighting spots, and then just let them be themselves while I shoot at a fast continuous frame rate. This helps me to select more animated and less posed images to process in post. For seniors and families, I do the same thing. I believe this helps me capture real images of my clients. It's also important to be able to make your clients comfortable. You have to love people and they have to love you to get incredible images." Jake Olson
---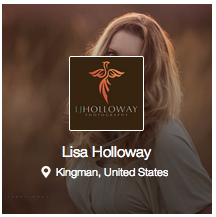 ON ADVICE TO YOUNG PHOTOGRAPHERS
"Do not let anything stop you from chasing your dreams! This industry can be crazy at times, but there really is no better feeling than earning a living doing something you love." Lisa Holloway
---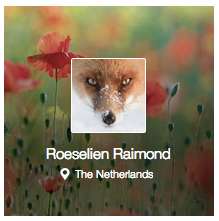 ON APPROACHING YOUR SUBJECTS
"Love your subject. At the risk of sounding really cheesy—whatever you do, do it with passion. It's always good to be inspired by others, but I firmly believe that the best photos are made by the grace of true love for your subject. Work from the heart with respect for your subject, and it will show." Roeselien Raimond
---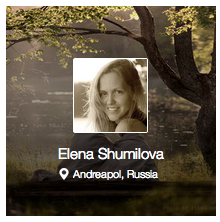 ON CAPTURING LIGHT
"Always try to find new ways to work with light and how it hits your subjects, whether it's trees, materials, or clouds. And then just analyze and study those ways." Elena Shumilova
---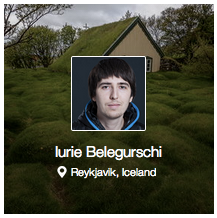 ON SCOUTING LOCATIONS
"Leading lines, a good foreground, angle of view to the subject, direction of the natural light, direction of the moon if there is one." Iurie Belegurschi
---
COMING SOON TO ISO
We have more tutorials, interviews, tips, and collections featuring a few more photographers in store in the days and weeks to come, so keep your eyes peeled!
In the meantime, here are some teasers in the form of more handy tips: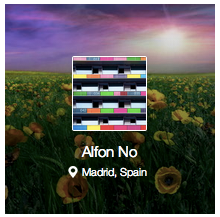 ON INFRARED PHOTOGRAPHY
"My advice is to focus on manual with an ISO sensitivity between 100 and 200 ISO and an opening between f:4 and F:8 to capture more light." Alfonso Novillo (Tutorial coming soon!)
---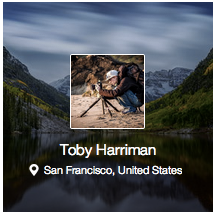 ON SHOOTING WITH WAVES
"Know where the waves will be. Follow surf reports and swells. For me, I like bigger swells and barreling waves." Toby Harriman (Q&A and Tips coming soon!)
---
We hope you found this roundup helpful! We love featuring photo tutorials, techniques, and tips from 500px photographers—new, upcoming, and trending. Contact us if you have any more to share!