An often-heard piece of advice from pro photographers is that you should always carry your camera with you. This is because many of the best moments are captured by being in the right place, at the right time. Unfortunately, it's not enough to just have your camera with you; it also has to be easy to grab when those defining moments happen. If your camera is cosily tucked away in your gear bag, you'll be out of luck.
500px street photographer and former Guest Editor, Blake Pleasant, suggests that photographers "get used to feeling uncomfortable with your camera as a part of your daily outfit; it will eventually become second nature, and your body of work will thank you."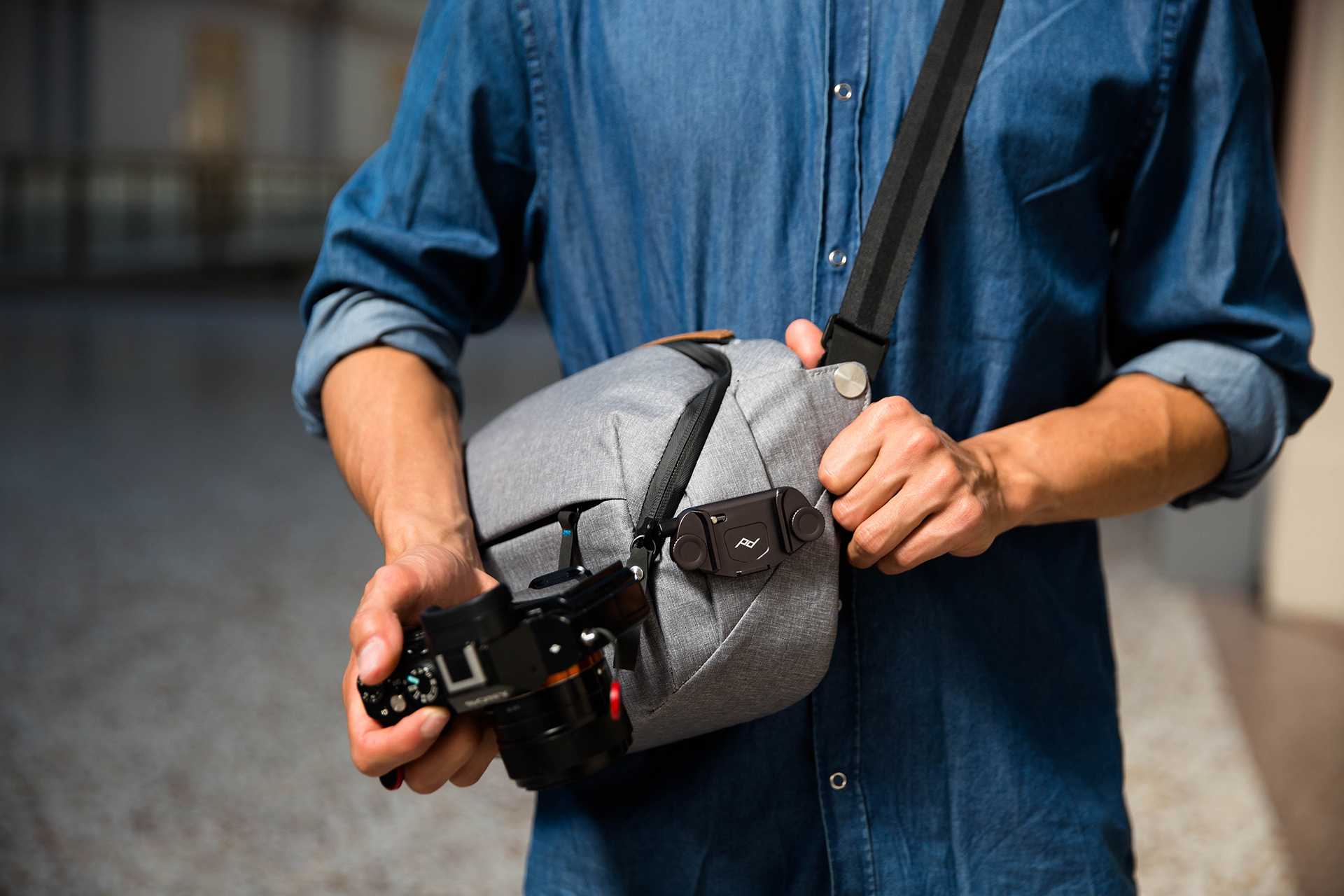 Photo: Peak Design
Landscape and travel photographer Matej Sokol recommends a carrying system to to keep your camera close-at-hand: "You need a good carrying system. It has to be accessible, hold everything you need, and keep your camera safe. Please, don't underestimate it, I did and missed a lot of shots because my camera was too cumbersome to carry at the time, or it took too long to pull the thing out of my bag."
When Matej spoke to us about The Best Ways to Invest Your Money as a Photographer, he emphasized the importance of investing in a good carrying system, and suggested Peak Design's Capture clip.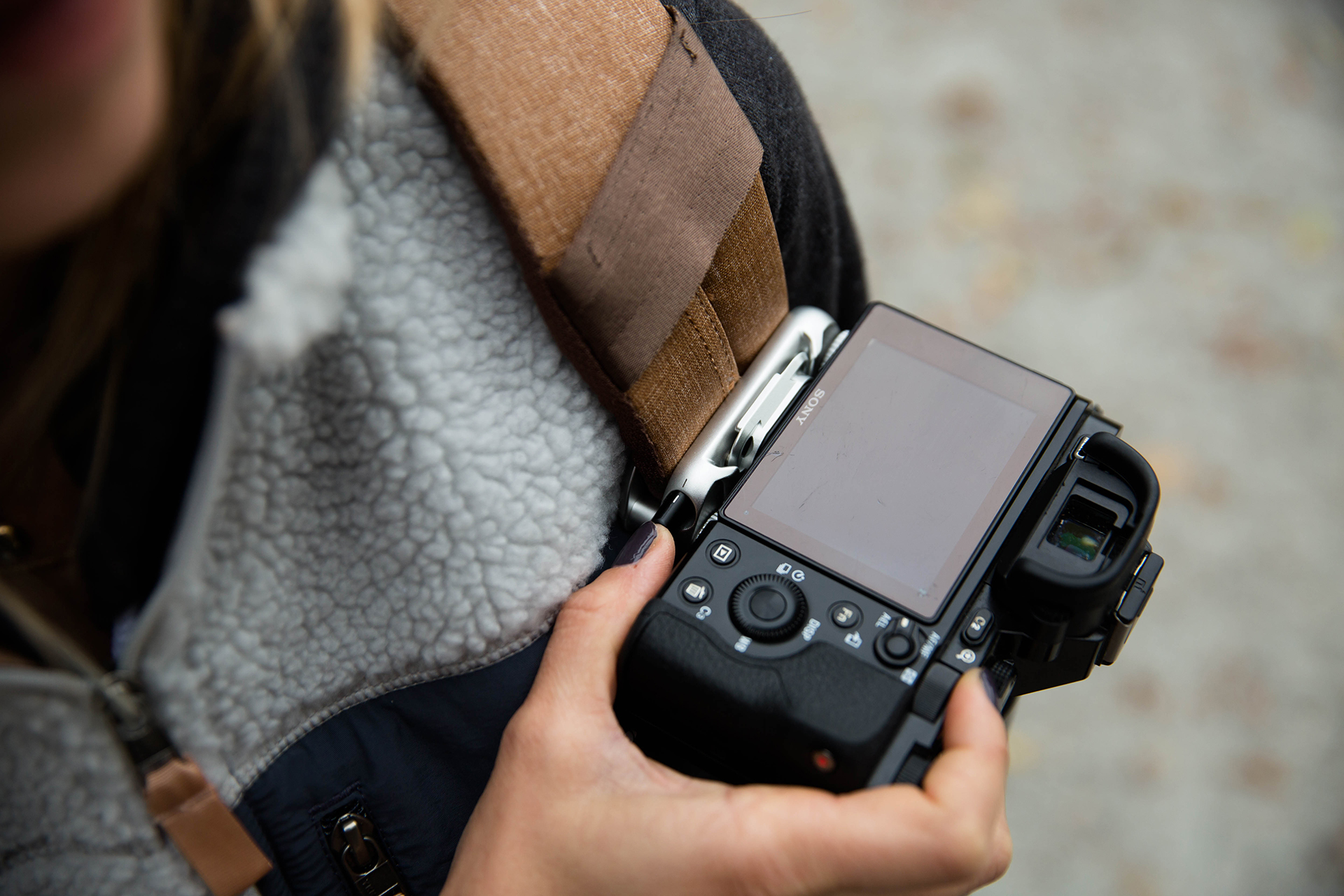 Photo: Peak Design
So when we saw Peak Design's recent Kickstarter, it caught our eye. This is Peak Design's seventh Kickstarter campaign, and this time they're revamping their three hits — the Capture clip, Slide and Slide Lite camera straps — to make them smaller, smoother, and lighter.
We took a closer look at what we can expect from the newest version of the Capture clip.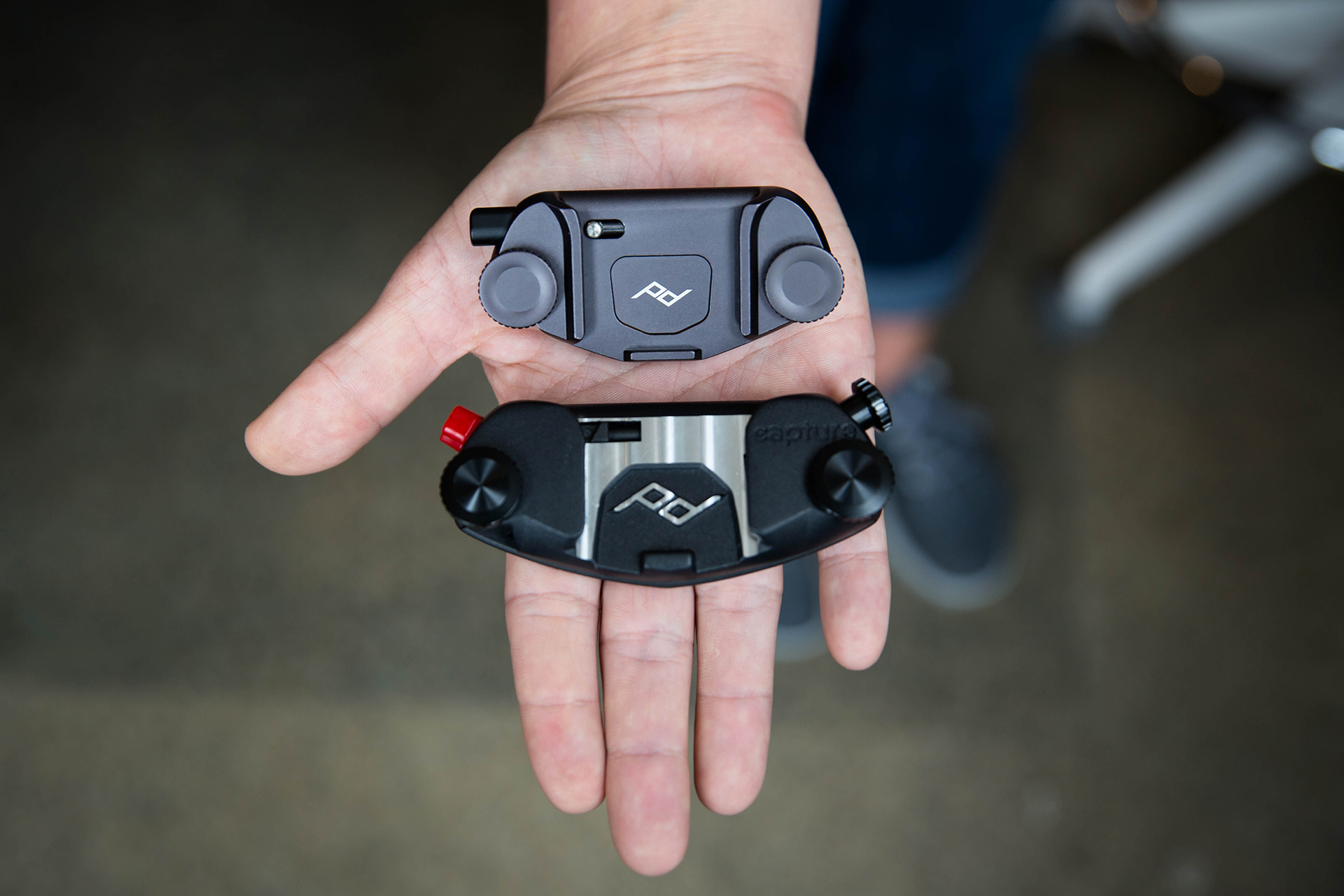 Capture V3, top, and the original Capture clip, bottom (Photo: Peak Design)
A metal clip that clamps to any backpack strap, belt or bag, as well as a tripod-compatible plate that screws into the bottom of your camera. Your camera locks into the clip, where it is held securely until you press the quick release to remove it. The revamped Capture clip is small enough to fit in the palm of your hands, and weighs in at only 84 g (just 0.1 lbs), so it won't add bulk to your gear.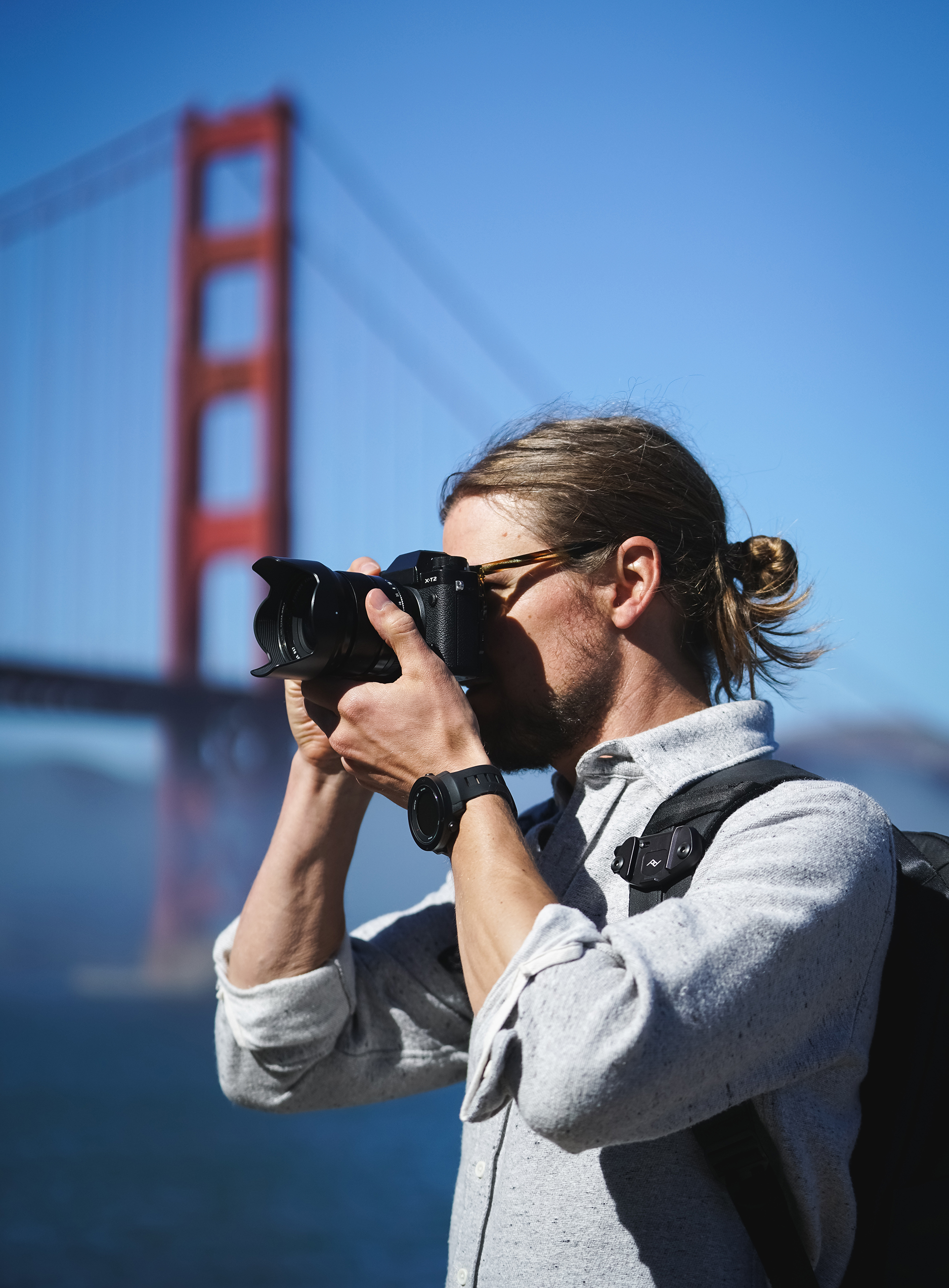 Photo: Peak Design
What we like
You'll never miss the shot again: your camera will be close at hand on your backpack strap, belt or bag with easy-access with the metal quick-release button;
Your camera is safe: the locking mechanism holds well over 200lbs securely and prevents accidental release;
It frees up your hands to move: unlike a classic strap, your camera is held rigidly and stably, which allows you to hike, bike, or do whatever you need to do;
The clip works with any size camera. Even if you decide to switch from DSLR to mirrorless, you can continue to use the clip;
For shooters that like to regularly swap out lenses, the Design Peak Lens Kit adapter can be added to your Capture clip to keep your spare lens accessible.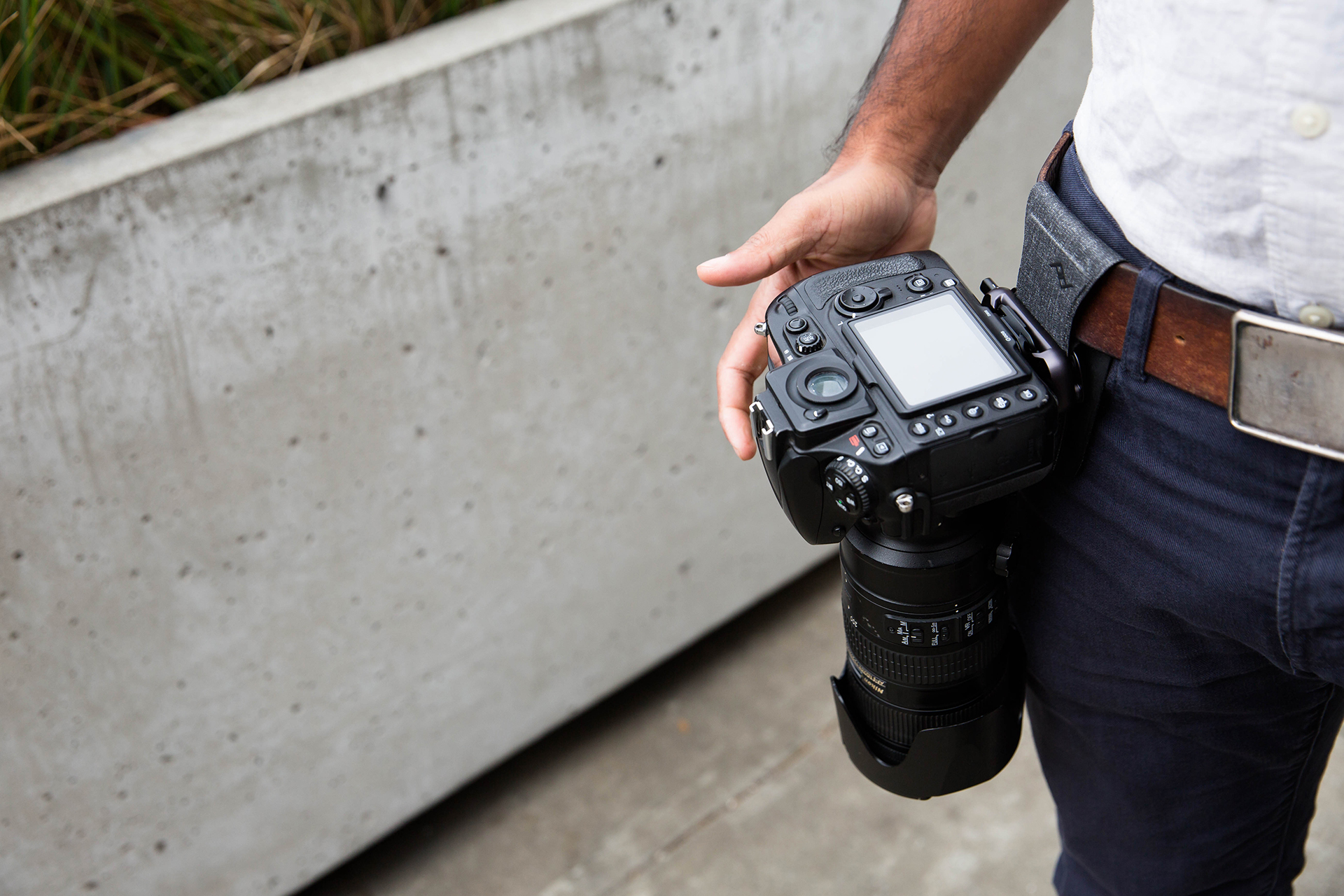 Photo: Peak Design
Ideal for:
The Capture V3 is clearly a match made in heaven for travel, sports or adventure photographers, but street shooters, photojournalists, and wedding photographers would also benefit from hands-free moments and quick access to their cameras. Photographers working in the studio or on location may also want to clip in their camera while they adjust lights, or shift a model's position.
Learn more about Capture V3, as well as the new additions to the Slide and Slide Lite, in Peak Design's cheeky Kickstarter video. Honestly, it's worth watching for their "test" at 1:08 alone.