Remember when we said the 500px design is never finished? We weren't kidding. Since the design launched on Monday, we've ALREADY listened to the feedback you've been giving and two features that were gone are back!
Two of the overwhelming suggestions we got was to bring back Affection, and to bring back the Like button in previews—when you hover over a photo in discover, you can like it without having to open it up. Both of those features are now back on 500px!
When you look at a profile now, the first rating you'll see below your name and bio is Affection, followed by Views and all the rest: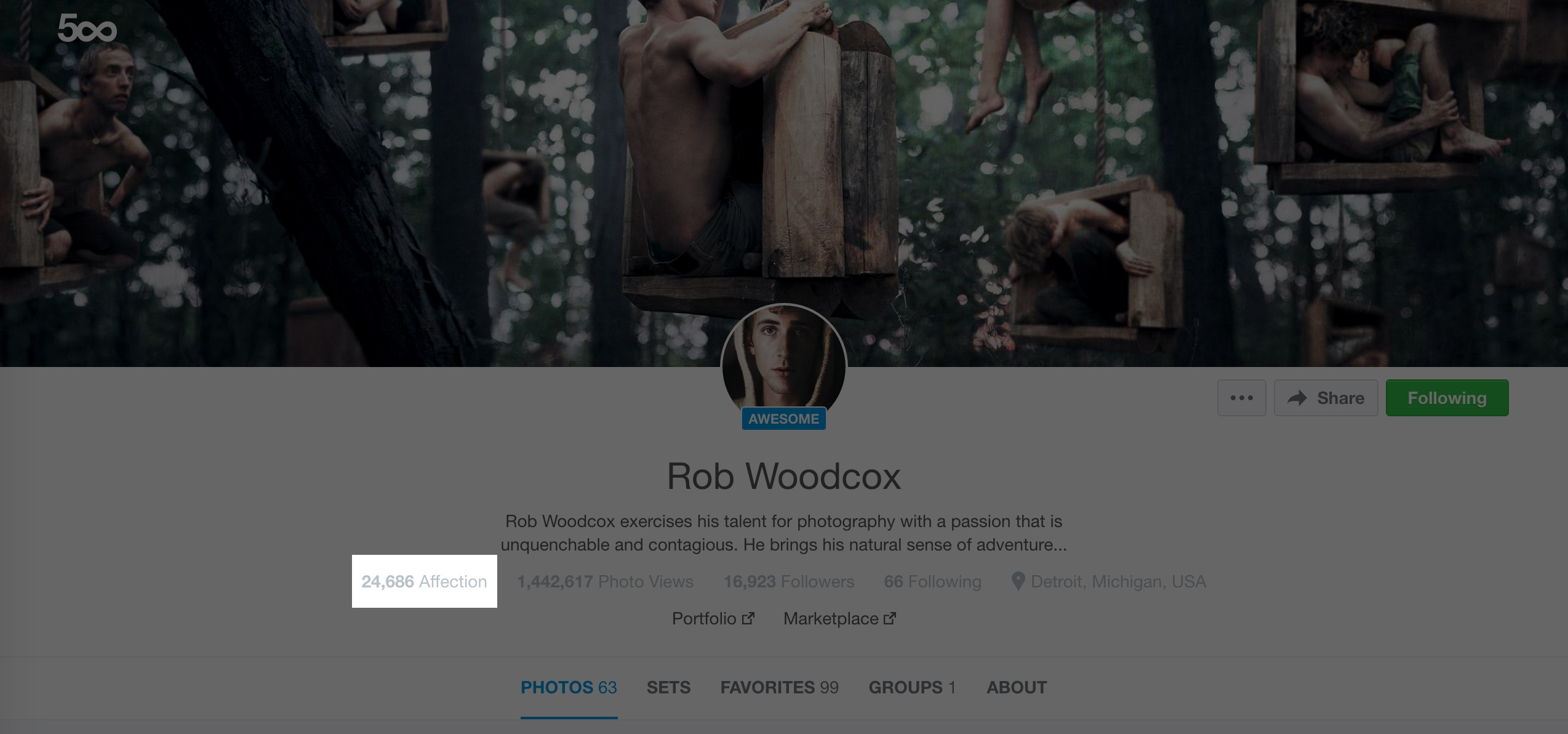 And when you hover over a photo preview on a page like Discover, you now have the option to Favorite AND Like an image right from the image preview: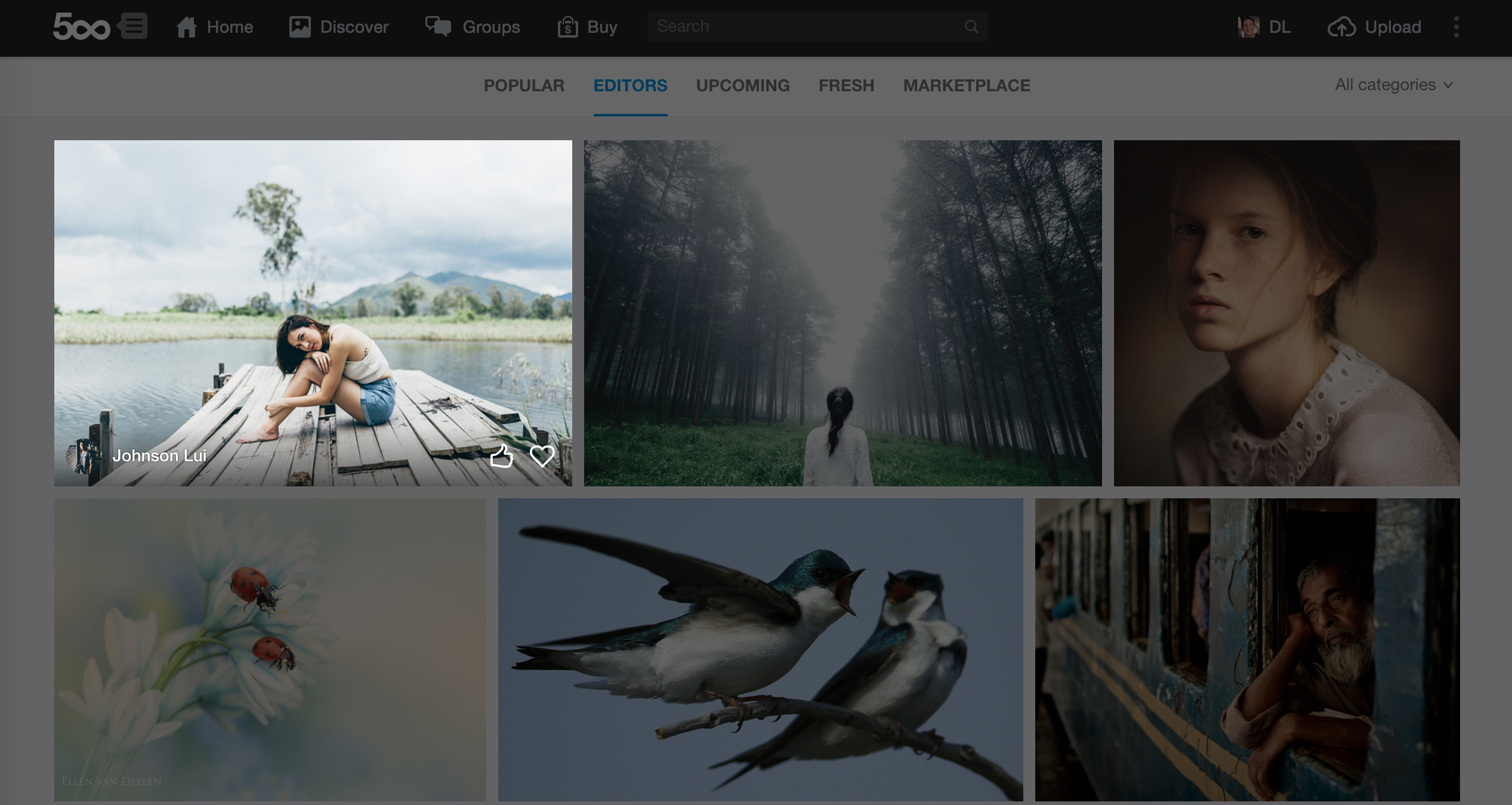 We'll do our best to keep updating you as changes are made, because we know how important this community is to you. Know that it's important to us, too and we take every bit of feedback to heart!
Thank you to everybody who has been sending in considerate, constructive feedback and helping us continue to improve 500px. You are the reason we come to work every morning.