Cover Photo: "… " by Premisa Falsa
Nikon's exciting release, the future of drone regulation, views from Mexico, photographer's response to vandalism on black lives matter public exhibition… read about all this and more in our weekly roundup of photography news.
This Wednesday, Nikon announced three new wide angle lenses with different profiles.
The new AF-s 28mm f/1.4 ED created high expectations with two ED elements and three aspherical elements. It is also weather sealed, which will allow you to shoot in difficult weather situations.
The 8-15mm f/3.5-4.5E ED is Nikon's first zoom fisheye lens, featuring a silent wave motor and nano coating.
Finally, the AF-P DX 10-20mm f/4.5-5.6G VR came as a response to its rival, the Sigma 10-20mm f/3.5 EX DC HSM. The lens come with a stepping motor and a vibration reduction system, targeting video users. The release got the attention of photographers for the new technological features of the lenses.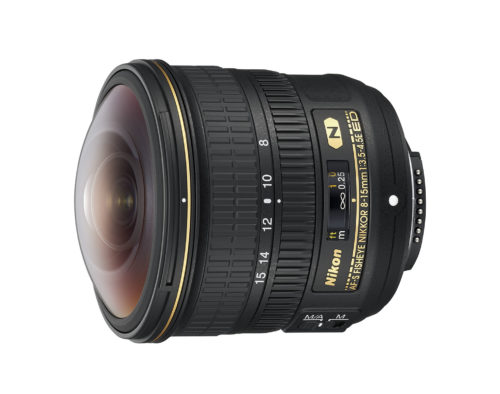 Photo: AF-S FISHEYE NIKKOR 8-15mm f/3.5-4.5E ED – Nikon
Source: FStoppers
The Trump administration has proposed to Congress to allow the federal government to track, hack, and destroy any drone within the United States. The draft and summary of legislation, obtained by the New York Times, was created and circulated among several congressional committees. The justification of this proposal is the growing concerns on national security issues involving technological advancements of drones and potential terrorist threats.
Jalani Morgan's exhibition "The Sum of All Parts" captures key moments of the Black liberation and social justice movement in Toronto, Canada. Three photos of the installation that were located outside the venue were vandalized with a knife this past week. Jalani along with visual artist Syrus Marcus Ware took the opportunity to generate a social justice dialogue out of the vandalism by stitching the tears with red yarn. The slashes are now very evident, in contrast with the black and white pictures, and bring attention to the issue.
Photo: Jalani Morgan's vandalized image – PDN
Photographer Erik Johansson reimagined the moon phases with his image "Full Moon Service." The concept photoshoot shows workers replacing the full moon to continue the lunar cycle. Erik used several rice lamps, light bulbs, and an electric generator to create the shot. Take a look at the behind the scenes of this astonishing photoshoot:

Souce:
Design Taxi
Ryan Christopher Jones is a Mexican-American photographer based in New York. He decided to explore his heritage by spending a month in Mexico and traveling to his grandmother's birthplace, Juchipila. The result was "No Estuve Aqui," a compilation of "quiet observations about a country I have a theoretical relationship with," explains Jones. Ryan also worked as a 500px guest editor on the month of May. Take a look at more images from this compilation in The Washington Post.


Photo: Citizen's March for the Respect of Mexico" in Mexico City (Ryan Christopher Jones)
Source: The Washington Post
Photographer Dina Belenkois known for her still life tutorials. Her most recent ISO post show how to use bokeh and light flares to make still life shots eye-catching and interesting. Learn more on 500px ISO.

Source: ISO
Selected by our Guest Editors: Ryan Christopher Jones & Marco Grassi.
Have you seen any interesting photography news articles this past week? Post them in the comments section!