Just when you think he can't get any crazier, epic photographer, visual engineer, and more recently conservation advocate Benjamin Von Wong takes your expectations and dashes them against the rocks.
He's already tied models down on an underwater shipwreck because… well, why not!?
Now, as the talented shooter's focus shifts from photography for photography's sake to advocacy through photography, he's gone a few steps further by tying a model down in shark infested waters in the hopes of raising some awareness for shark conservation.
The series of underwater portraits is called "Von Wong's Shark Shepherd," and it has definitely raised some awareness along with more than a few eyebrows. Covered by everyone from FStoppers to BuzzFeed, the amazing photos captured in Fiji have been viewed by tens of thousands if not millions.
But views are cheap, Ben wants something more from this photo shoot. He doesn't just want awareness, he wants advocacy. He wants you to sign this petition.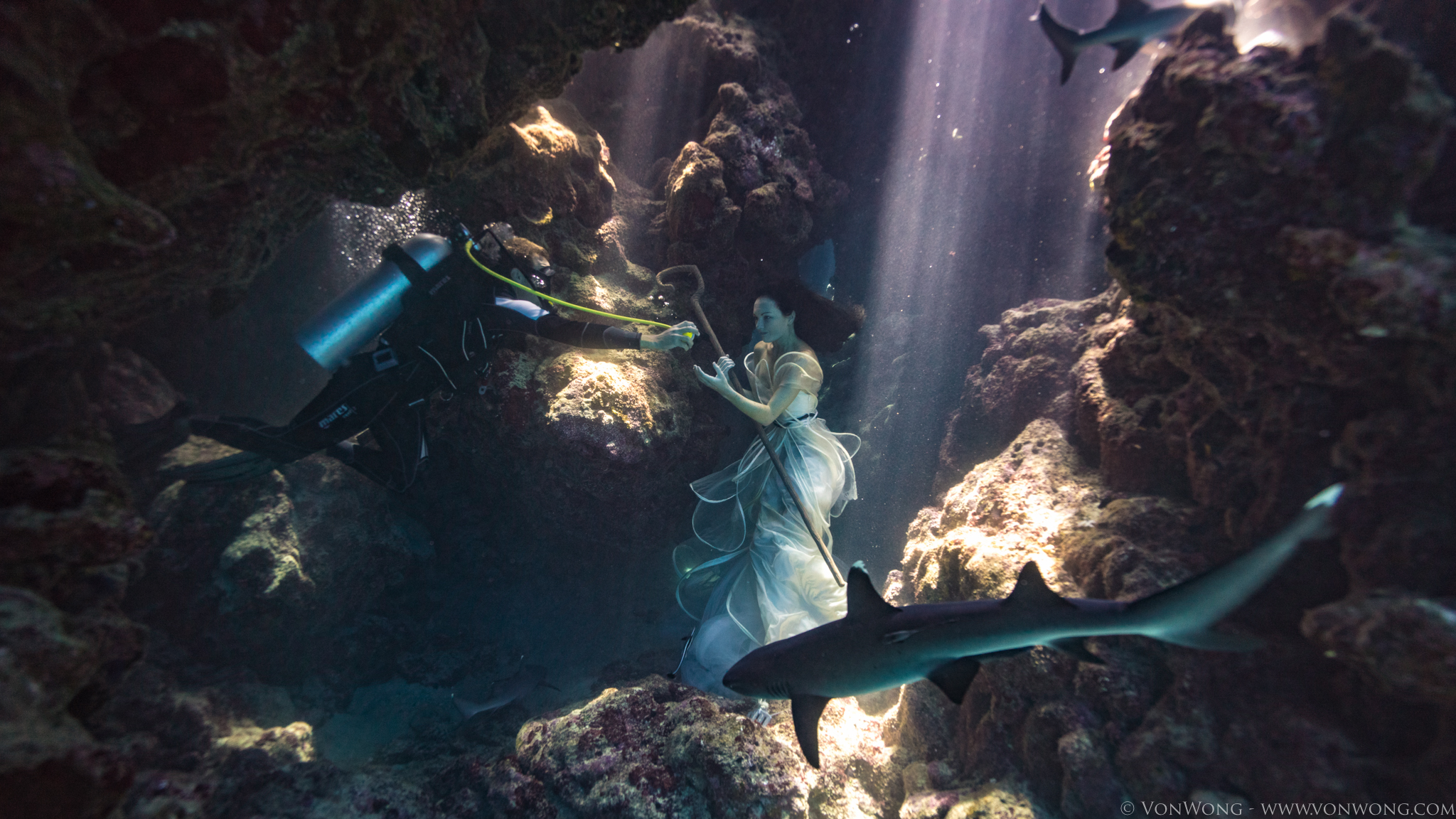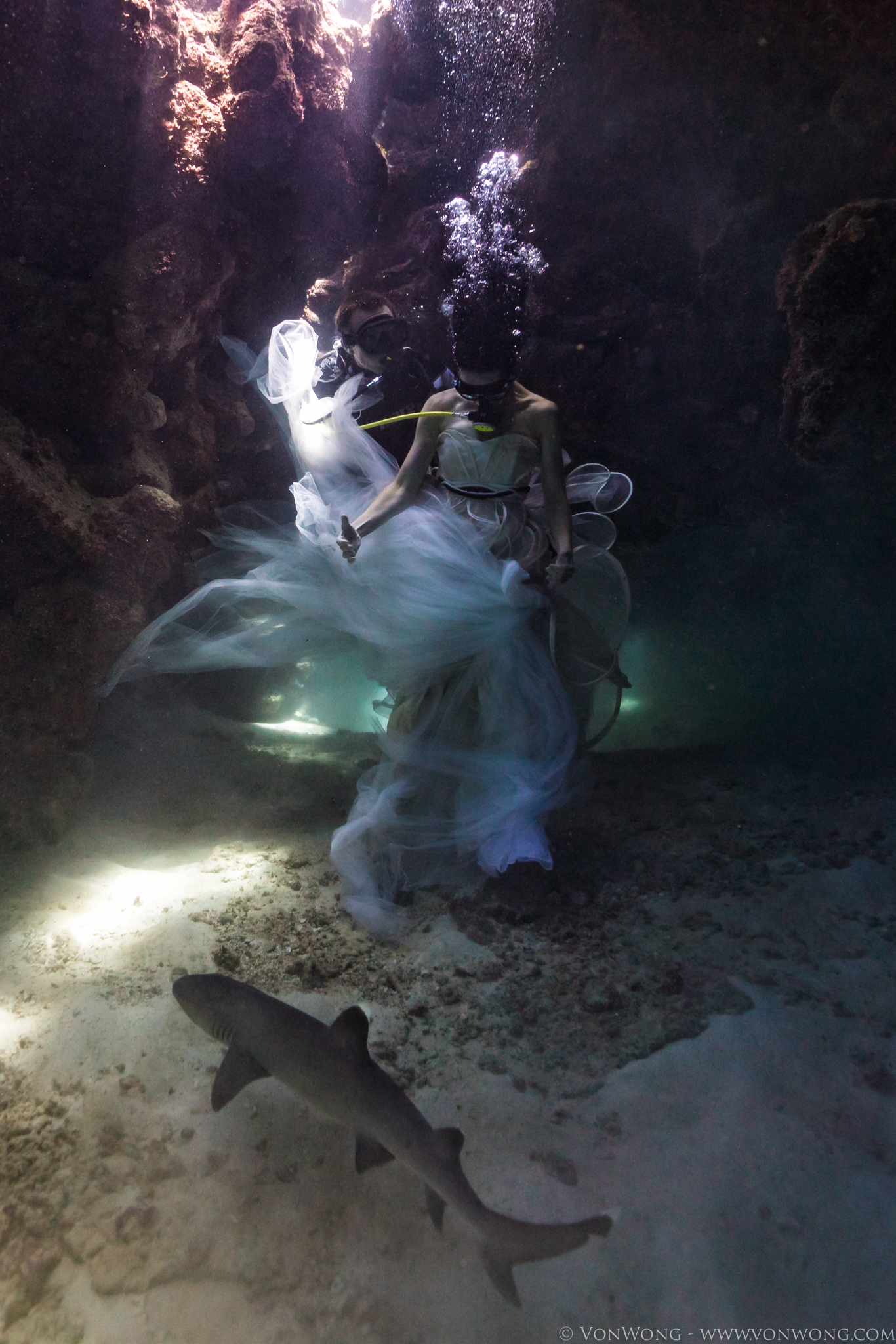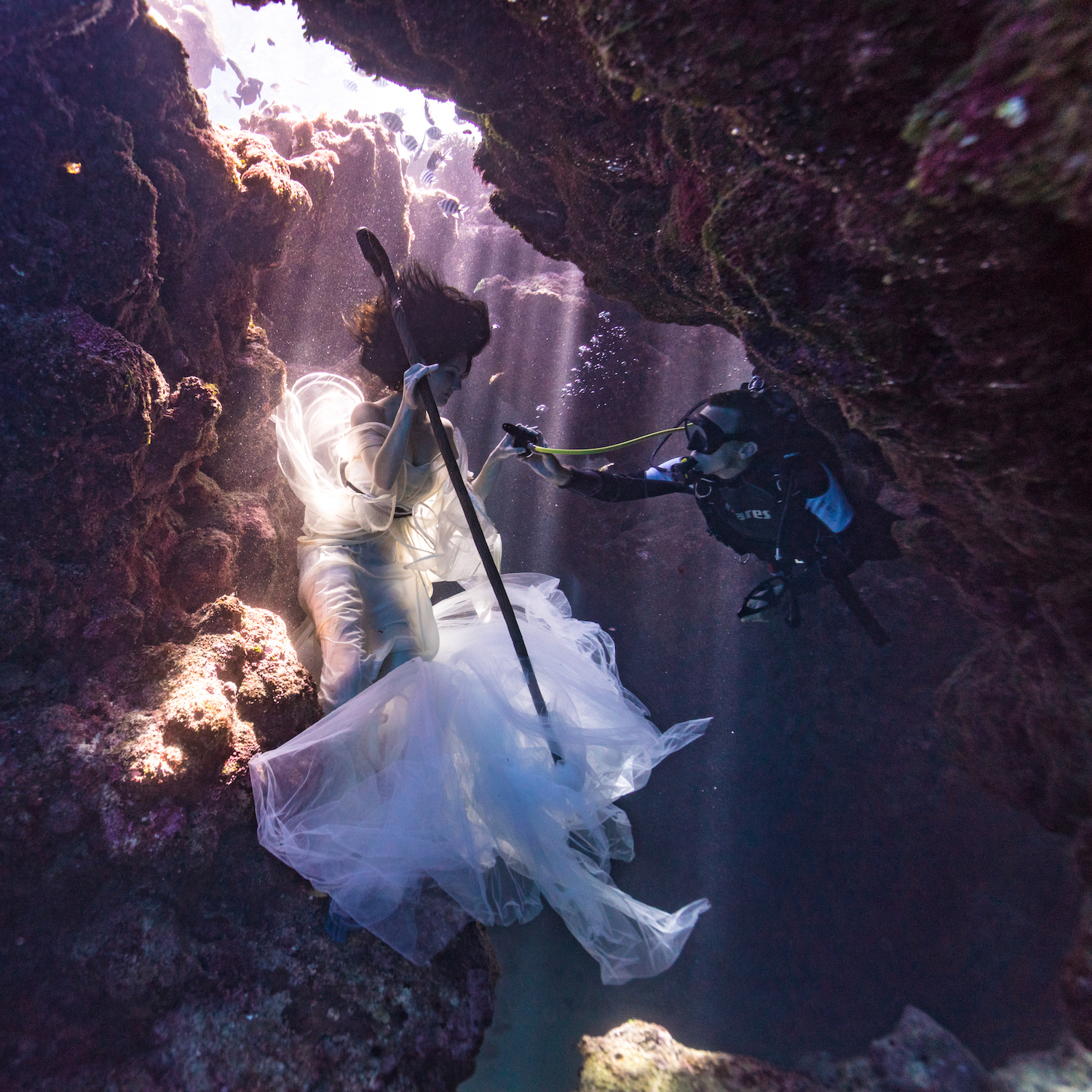 The shoot is incredible, no doubt. And the story behind it is also, in typical Von Wong style, downright crazy. But the reason Ben went out to capture the photos isn't personal notoriety or the chance to go viral and have his images and video stolen and spread all across the Web, sometimes with and sometimes without any credit.
He wants to help advocate for sharks, a species too-often demonized:
As a photographer looking to create meaningful work, this was the perfect opportunity for me to create a series of images that would promote their beauty while advocating for their protection.

Sharks are almost always depicted as menacing and terrifying, yet it is humans that are responsible for killing them in the millions just to make soup. I wanted to create a series of images that would help break those stereotypes and show that it is possible for us to co-exist together in perfect harmony.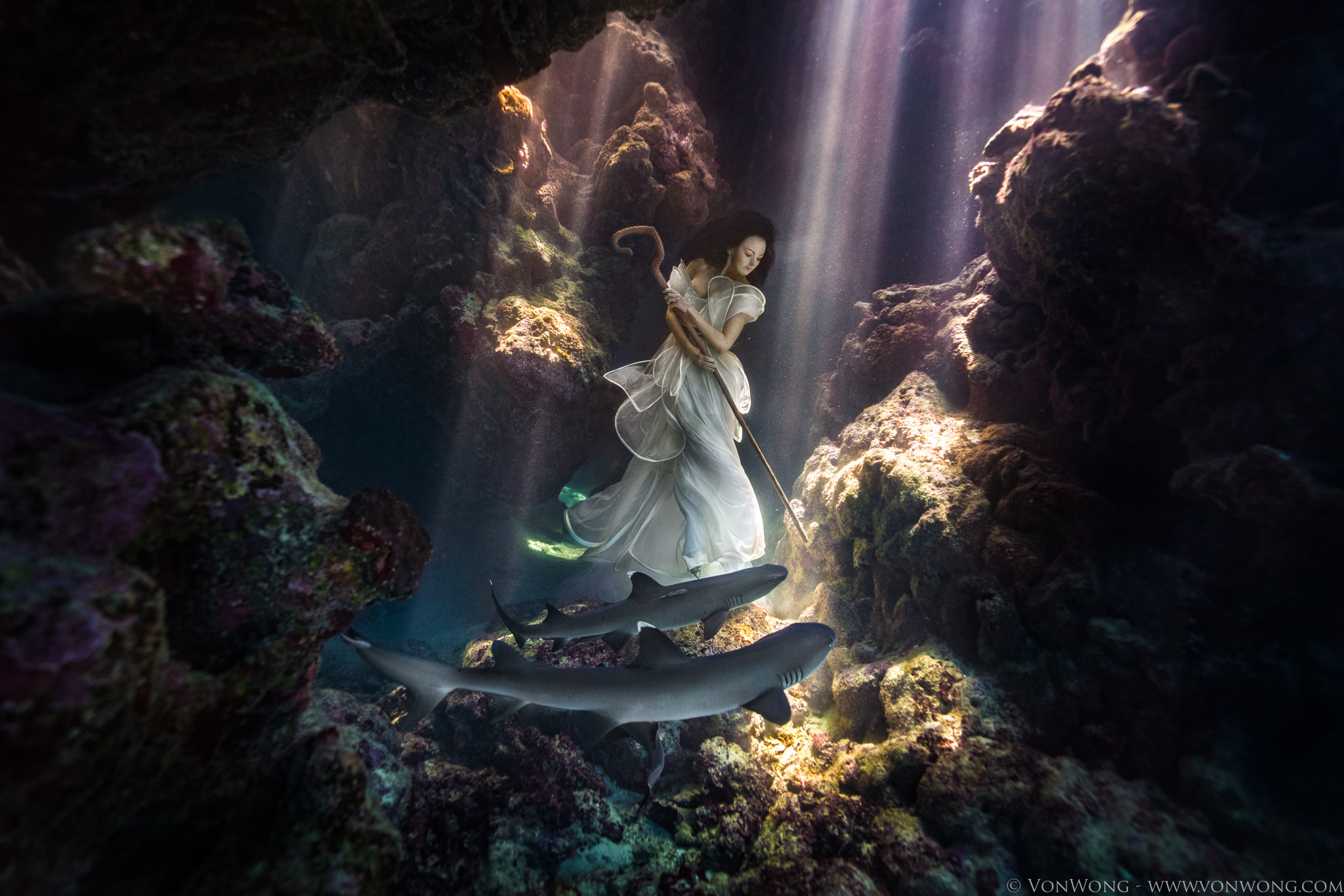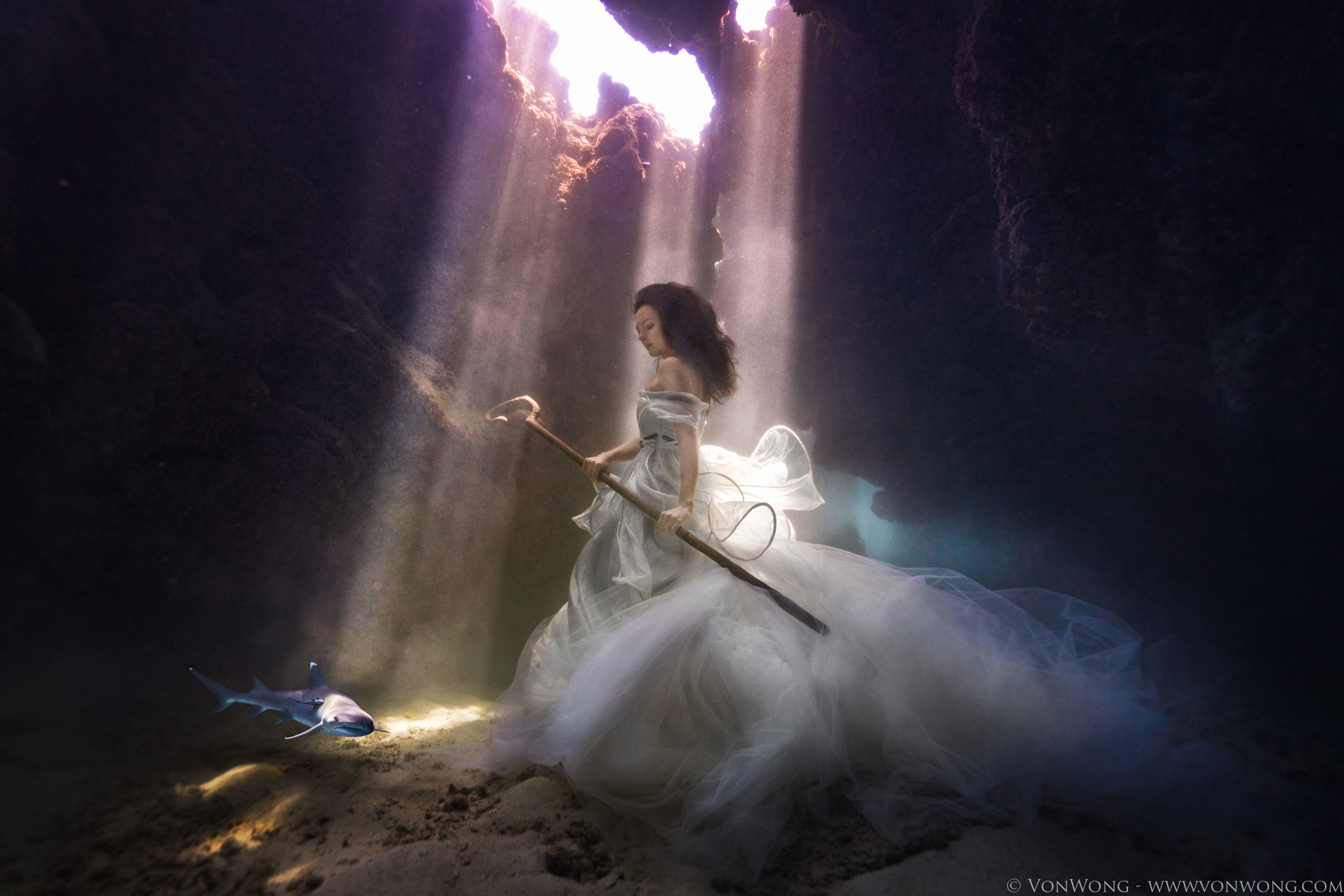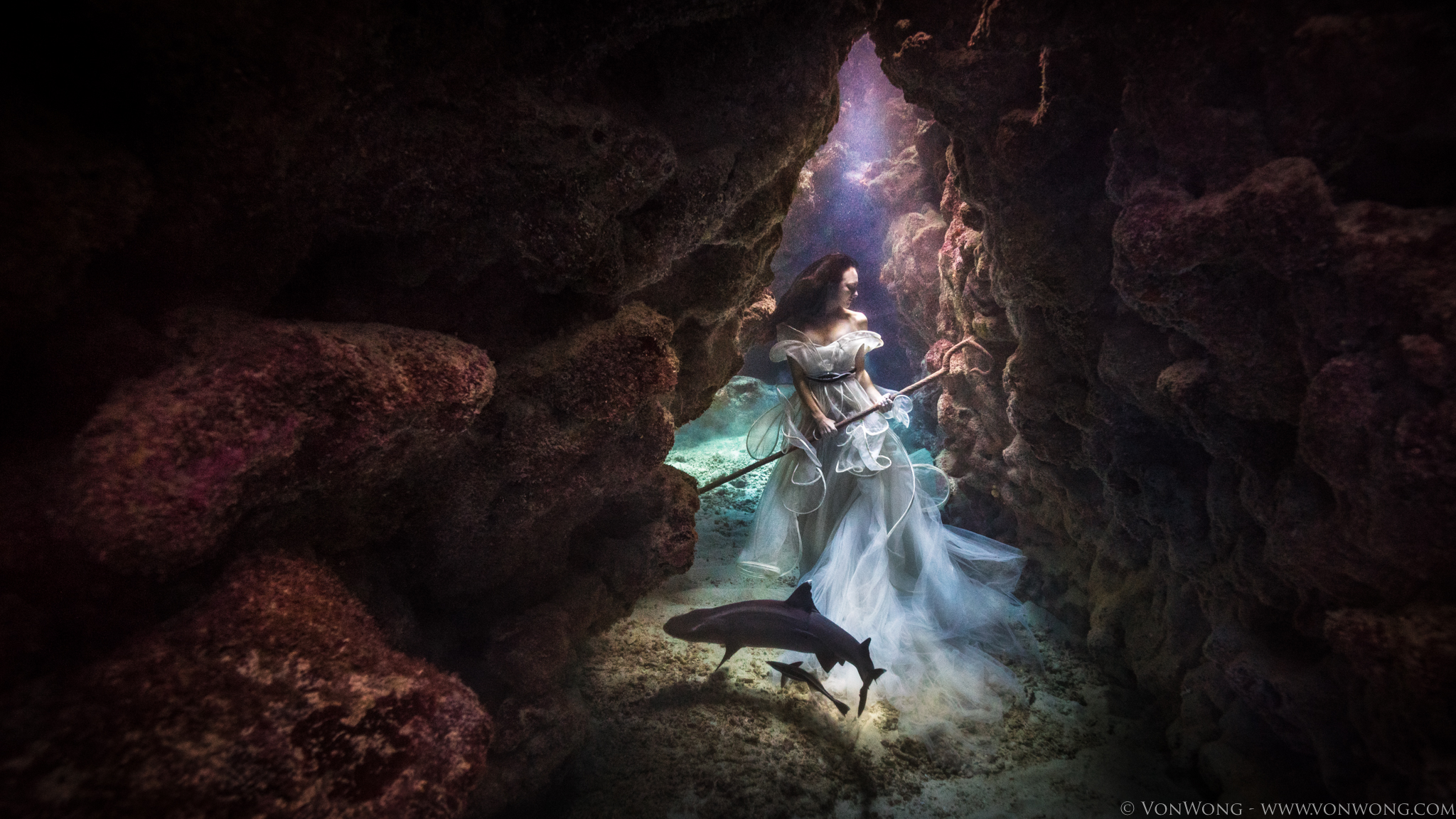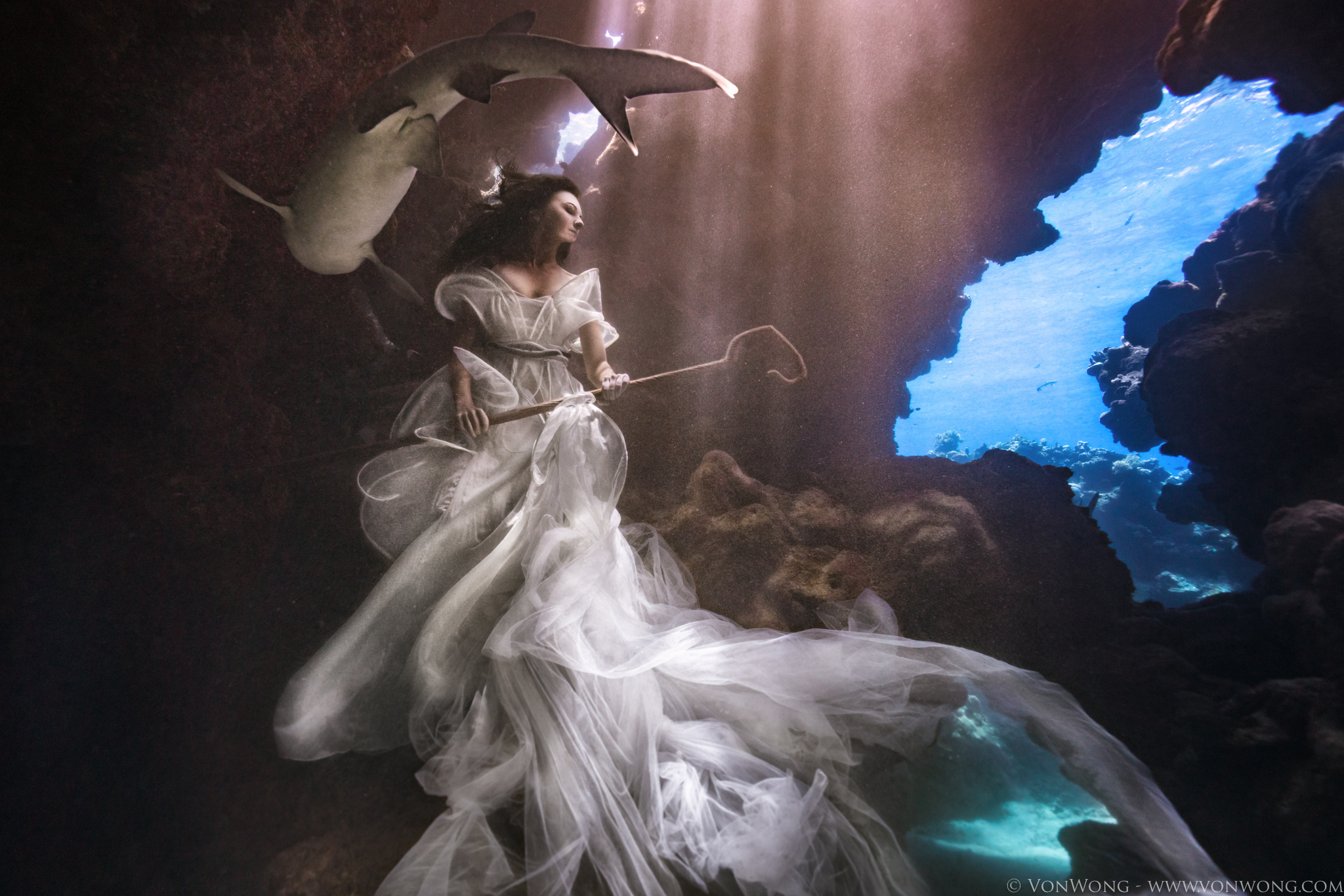 The story behind the shots—how difficult they were to actually capture, the challenge of finding a dive shop in Fiji that would help him tie down a free diver model and set this up, and even a GIF that shows you the post-processing that went into each shot—is well-worth reading and you can find it at this link.
But if you really want to support Ben and show your appreciation for these incredible images, you'll sign this petition that advocates for a no shark and ray kill policy and the creation of a Malaysian shark sanctuary. As of this writing, he still needs 1,568 signatures to reach the goal of 5,000.
And now… a selfie: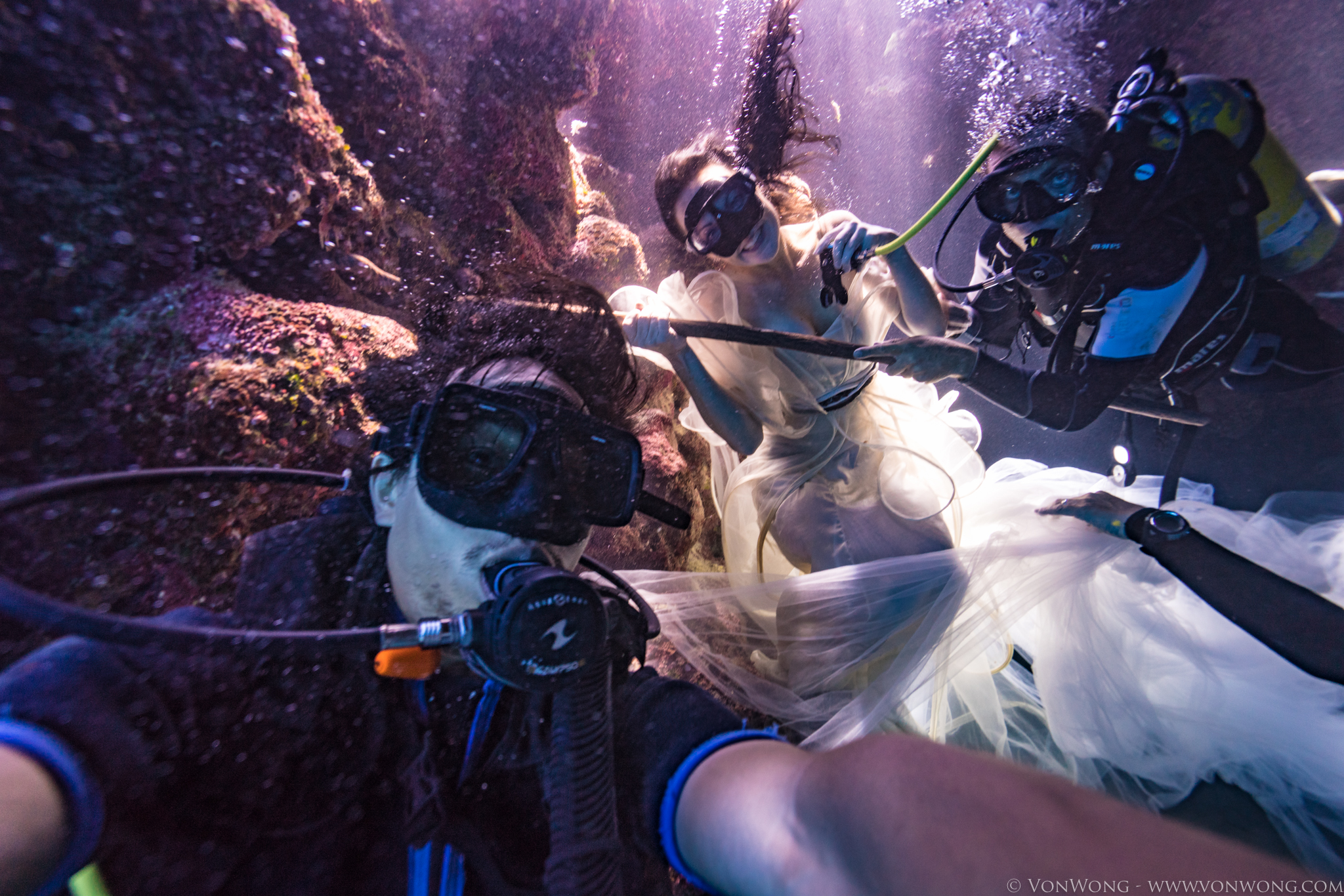 As always, you can find more of Ben's incredible work on 500px, his website, his blog, Facebook, and Instagram.