What does it take to capture the new 'world's largest panorama?' There is only one person in the world who could answer that question from experience, because he just created it.
Filippo Blengini and his international team just captured and released the largest panorama in the world: a photo of the tallest mountain in Europe, Mont Blanc, put together from 70,000 photographs captured over 35 hours at an altitude of 3,500 meters (11,485ft).
This is a feat made up of equal-parts passion and madness—perhaps the only fitting photographic tribute in existence to the tallest mountain in Europe.
The statistics behind this photograph are staggering: 35 hours of shooting, 2 months of post-production, 14 Photoshop files, and a final image that would print out (at 300ppi) to the same size as a freaking football (soccer) field!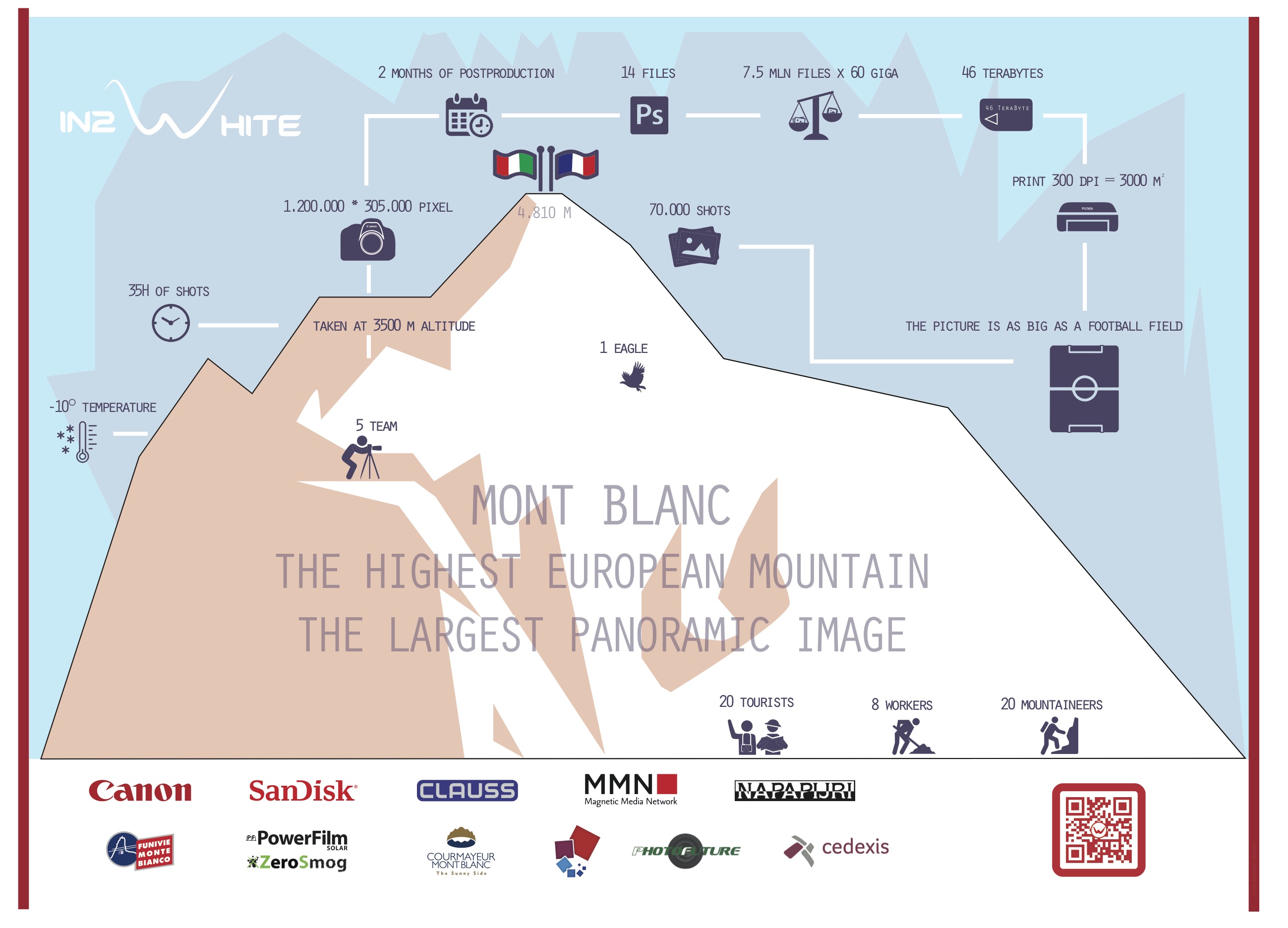 The story behind how the project came to be begins with a passion for this mountain. Here it is in Filippo's own words:
I have a great passion for photography, so I couldn't resist to take pictures, depict it and depict it again, but every time I got the feeling I still didn't get its essence, its multiple shades nor the emotions this white giant can instill in your soul – astonishment, freedom, respect, icy cold, pristine nature.

Then one day, talking with my wife Alessandra, endless source of crazy and amazing ideas, the great Idea came to our mind: my biggest passions, technology and photography, together to give me the chance to honor this mountain in my personal way, allowing many other people to enjoy it, appreciate it and be conquered in the same way that happened to me.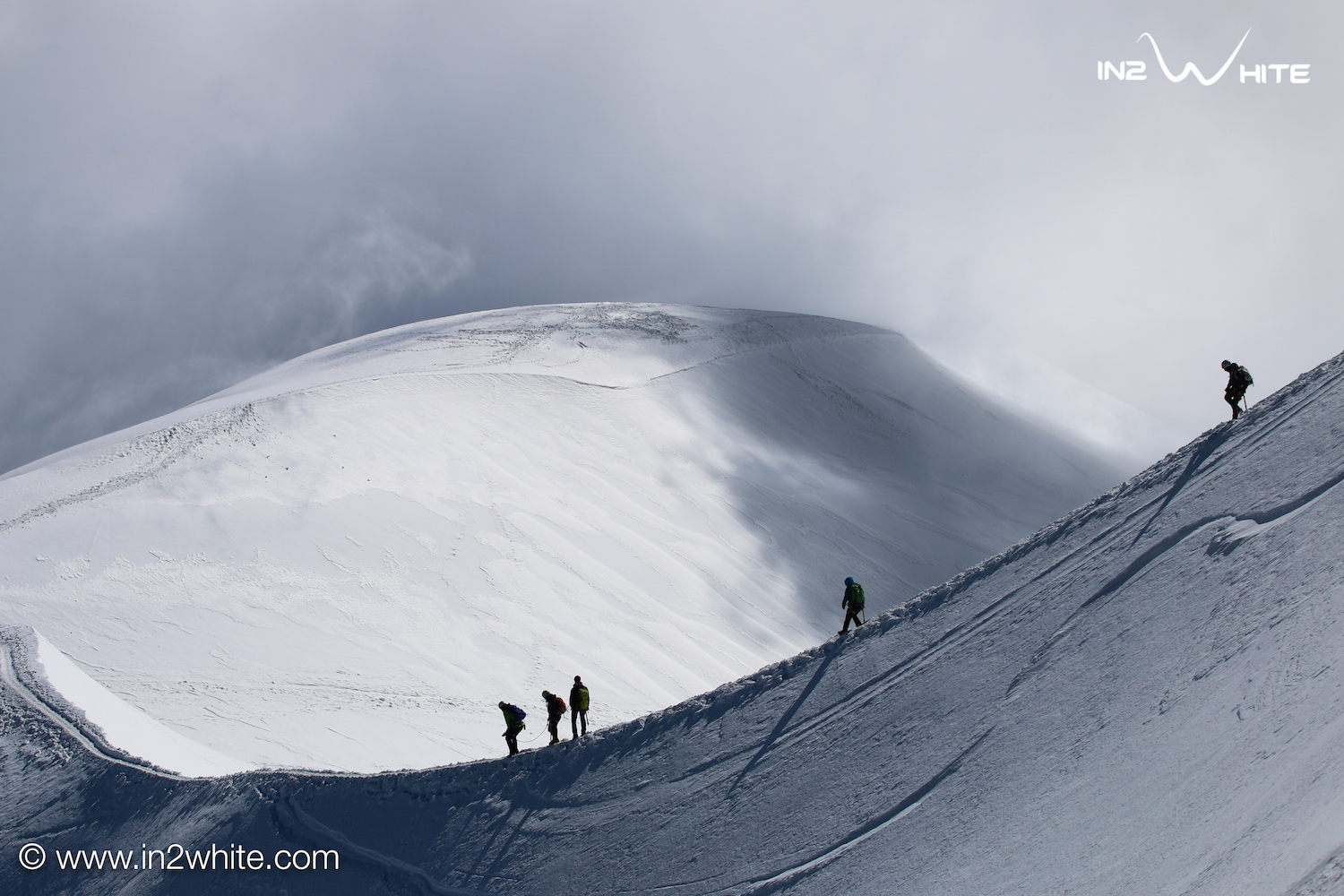 The project is called in2white, and the result is an interactive panorama you can browse on the project's website here.
We've been talking to Filippo in the lead up to the release of that website and his enthusiasm for this release couldn't be more obvious.
"This is in2white," he wrote us. "Passion in digital shape, a dream that came true, allowing this amazing beauty to be accessible by anyone, anytime, from everywhere. Marvel of technology. Marvel of photography. Marvel of nature."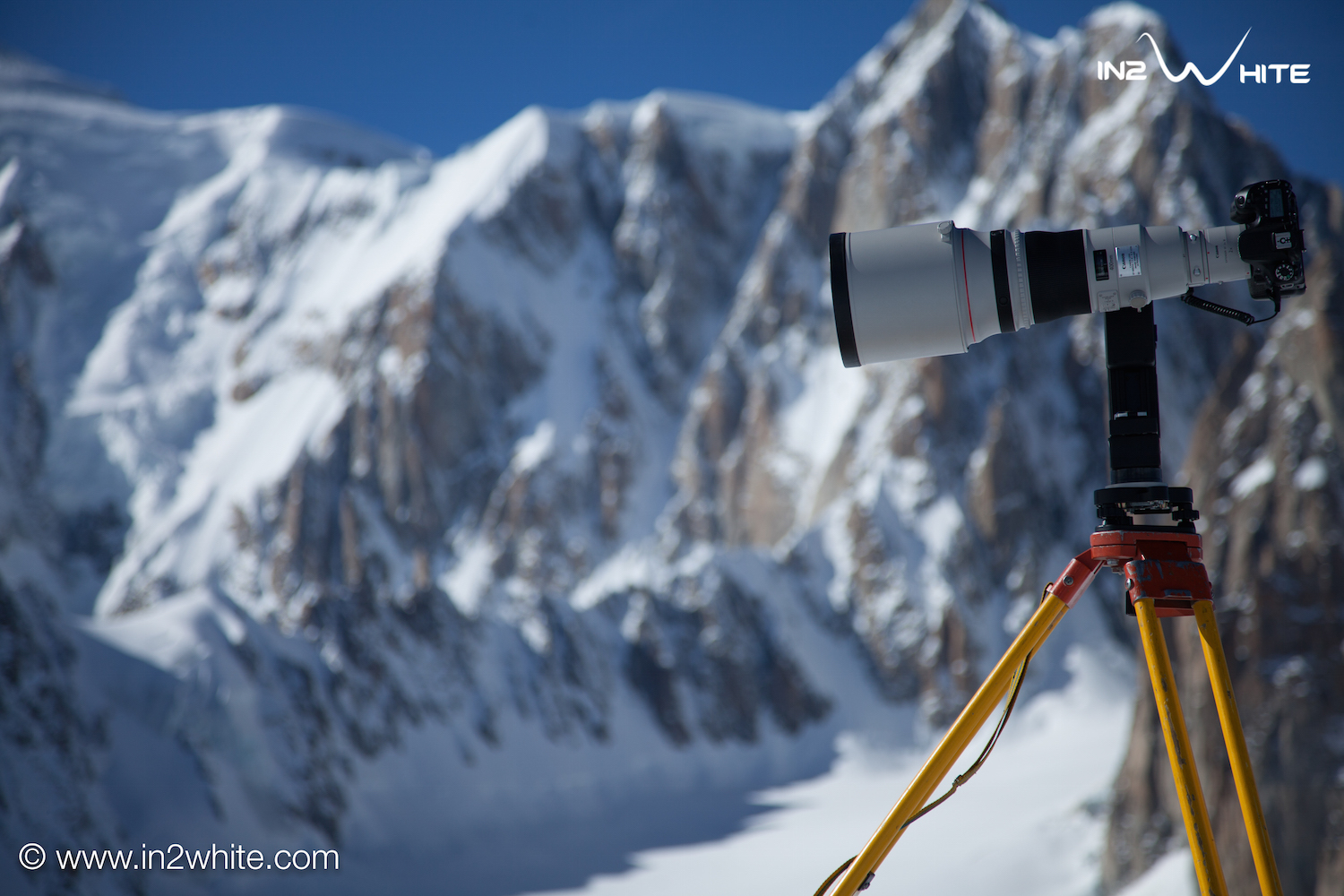 A marvel of photography it certainly is, but it's also a marvel of human perseverance. The shooting point where they set up their equipment was 3,500 meters up, in the middle of a glacier, and 1 hour walk from the nearest structure.
From between October 24th and November 2nd they spend 35 hours at that altitude capturing photos at between -10° and +5°C.

As for equipment, they were shooting with a Canon 70D attached to a Canon EF 400mm f/2.8II IS and Canon Extender 2X III set atop a Redged Tripod by Photofuture.
All the automatic panoramic action was taken care of by a Clauss Rodeon piXpert, the photos were captured onto SanDisk 128Gb SD cards, and the whole rig was powered by a PowerFilmSolar pad by Sinergi. Oh, and the crew was clothed in Hight mountain clothes by Napapijri.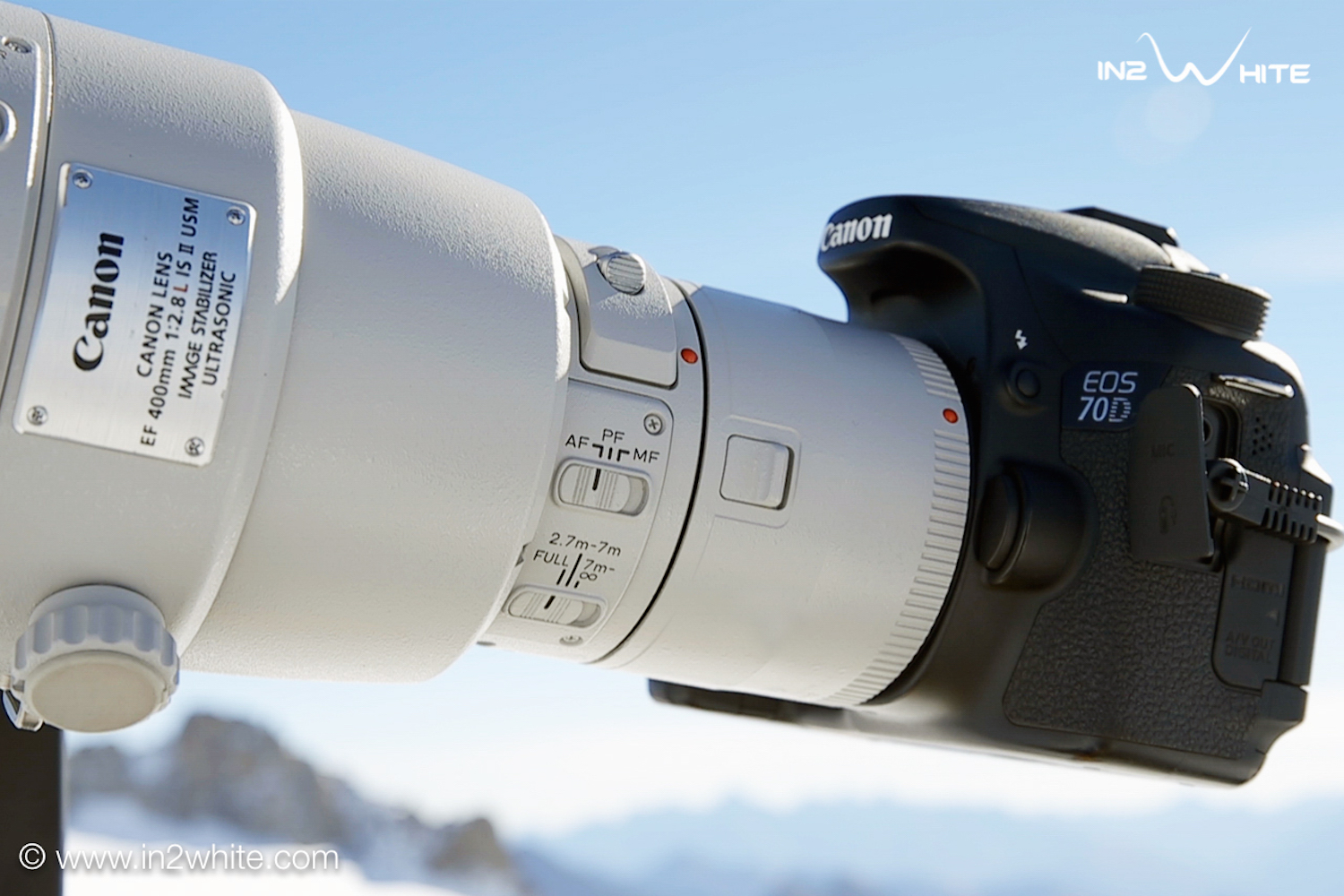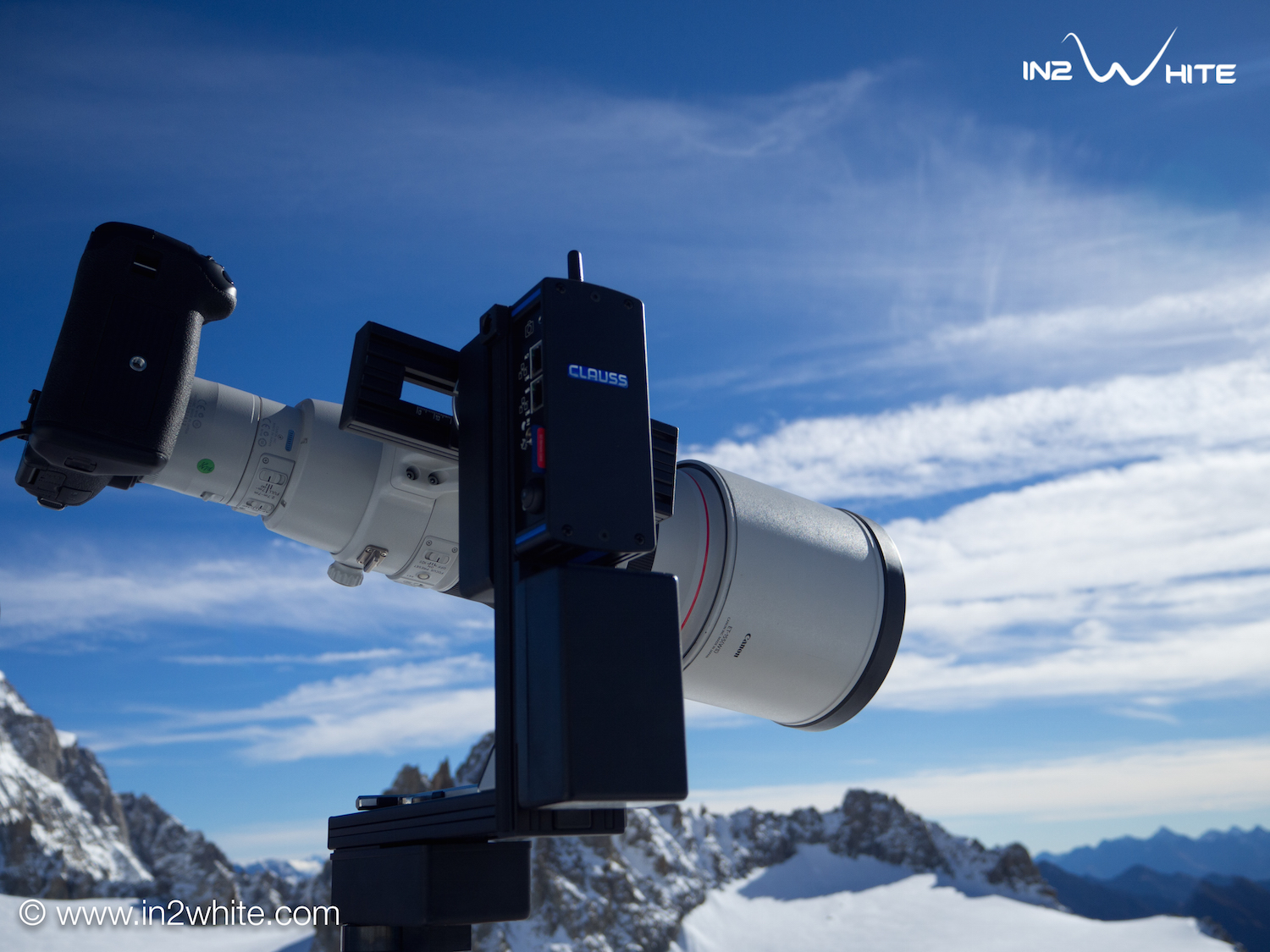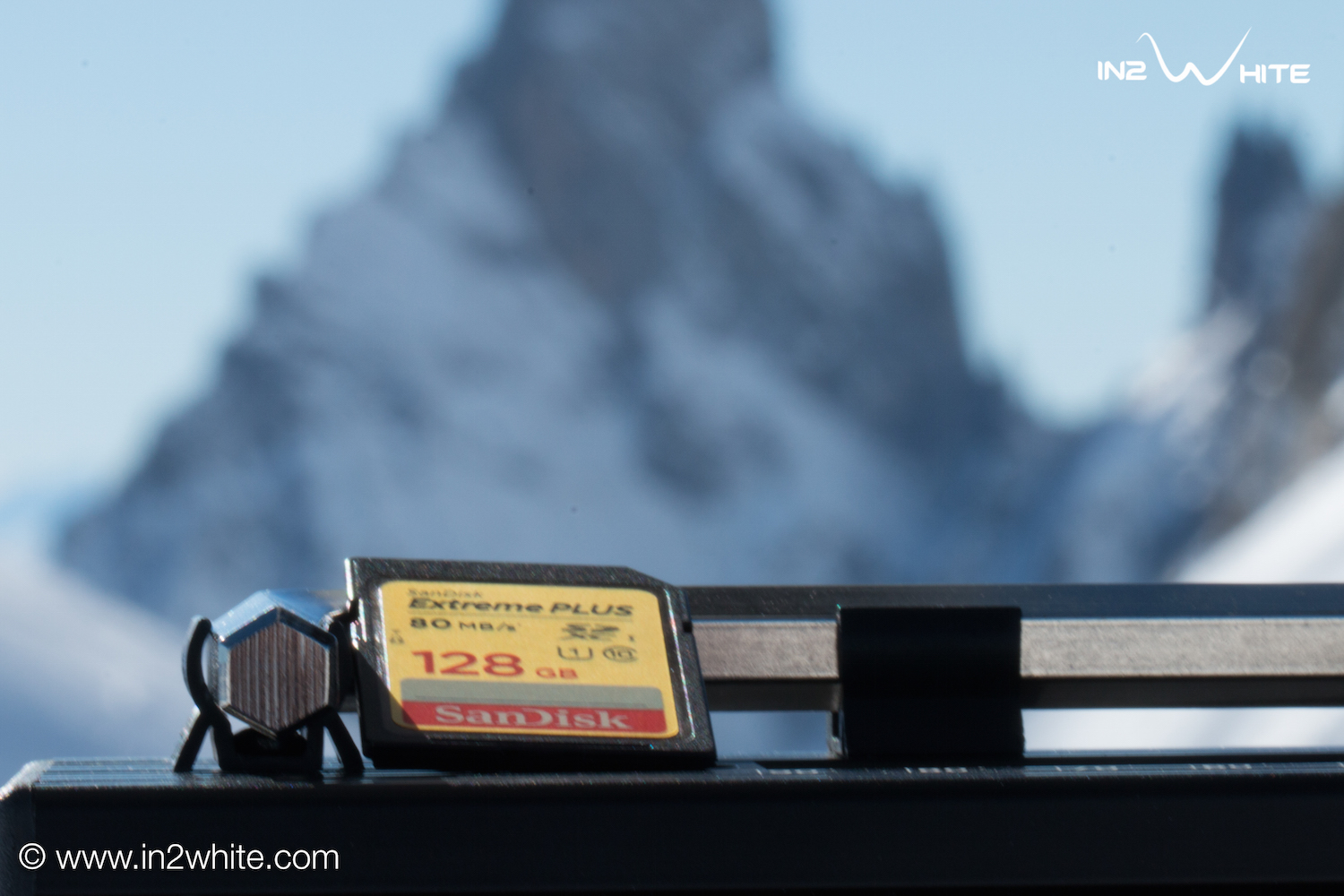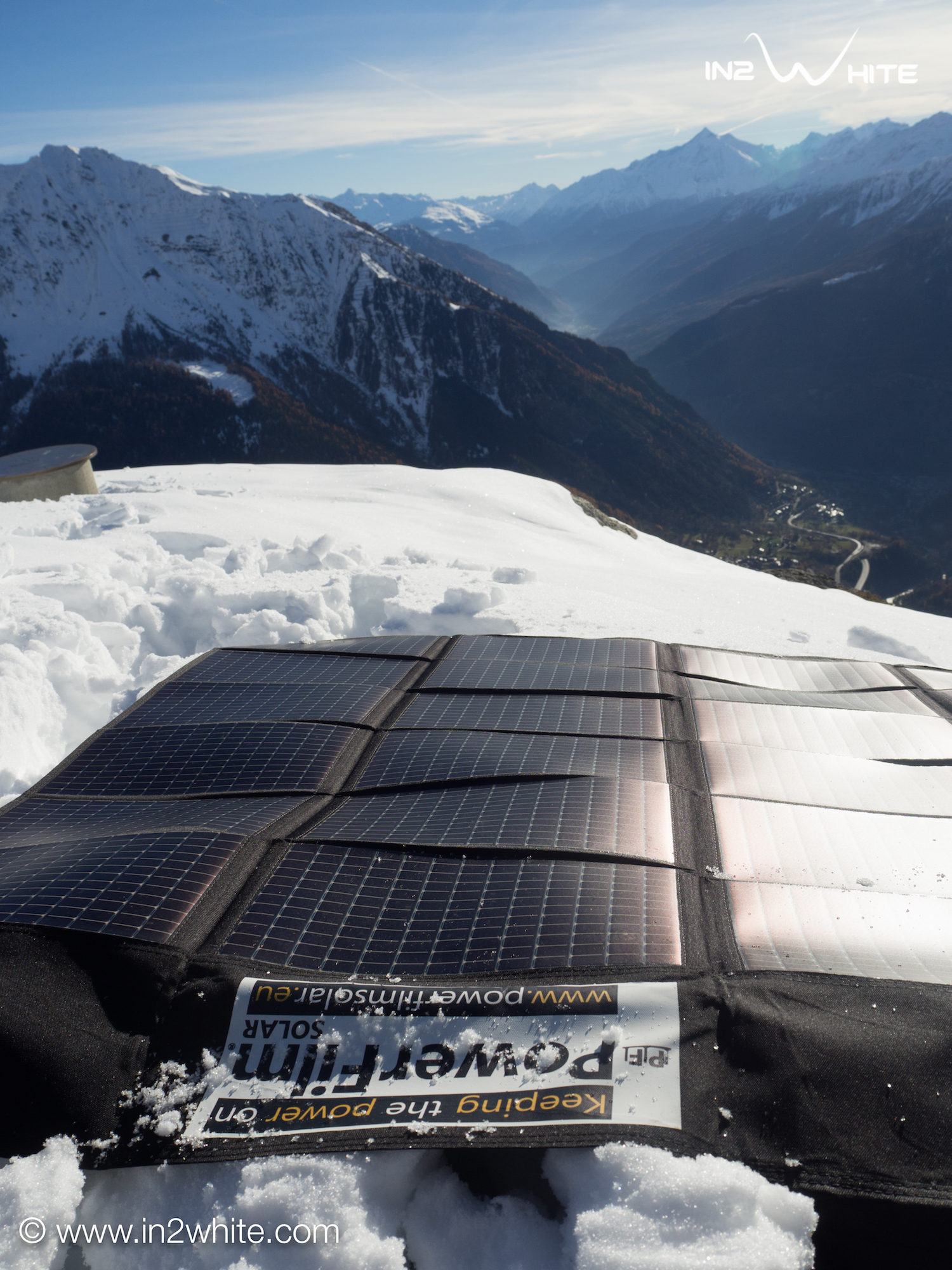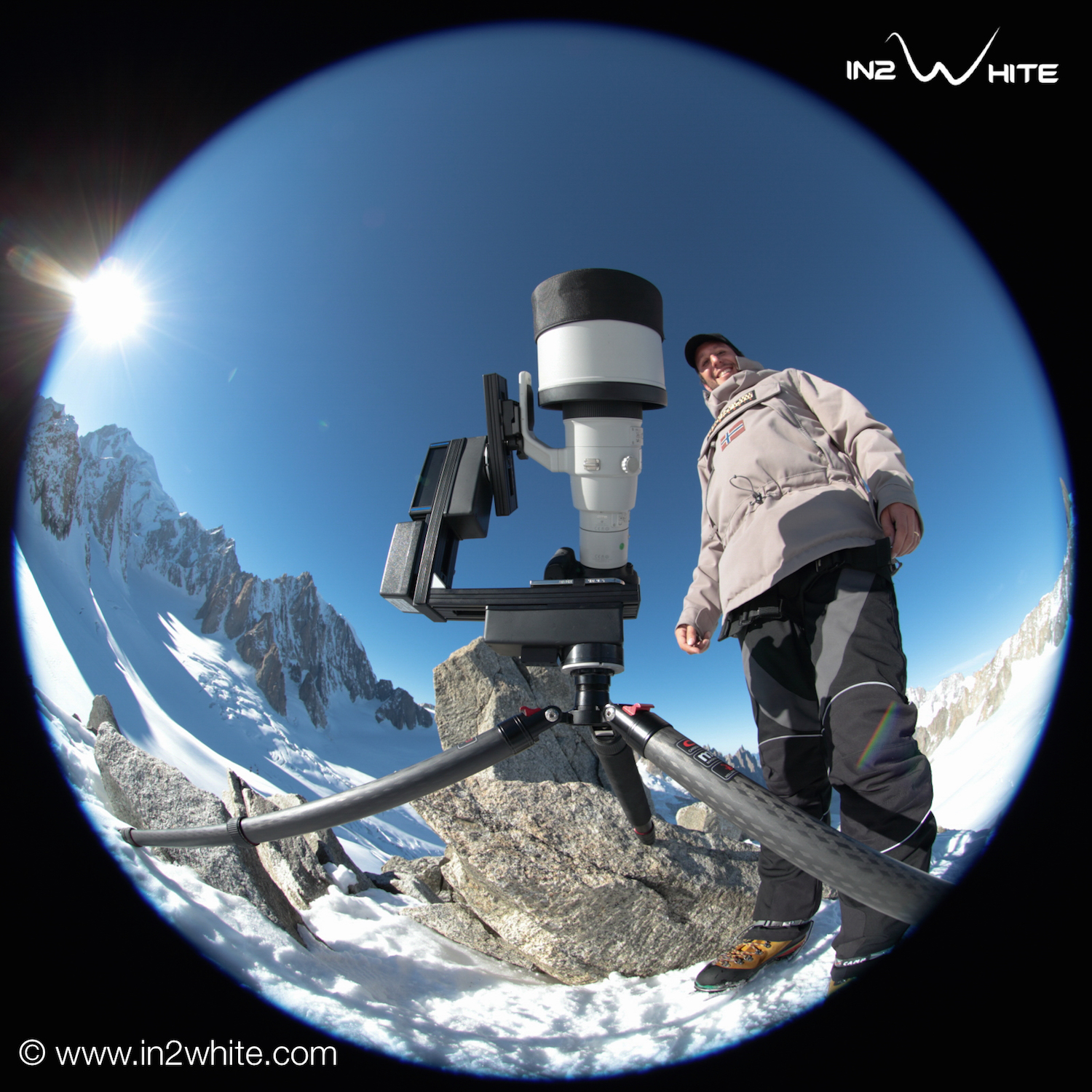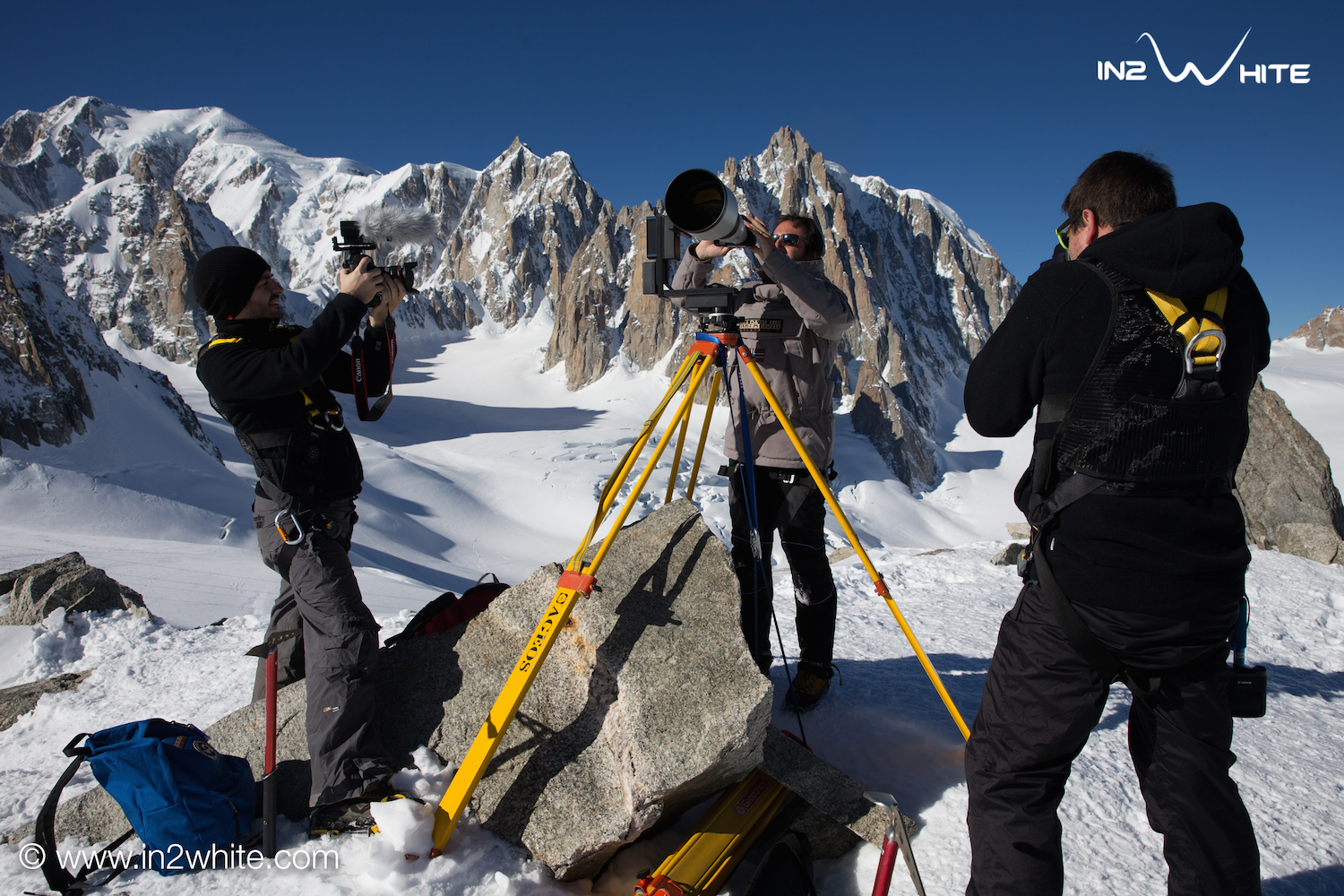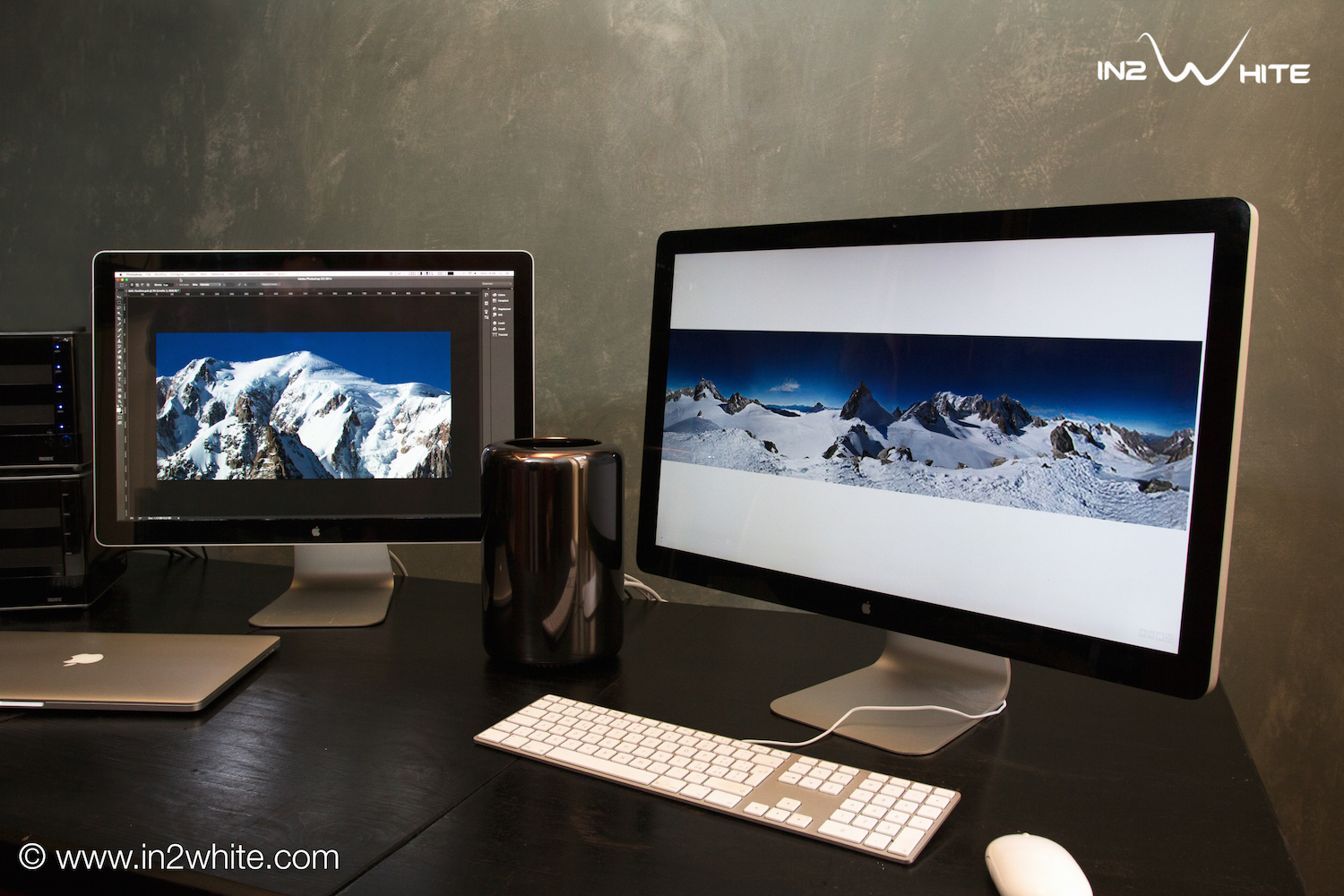 The team had a blast creating this image, and the scale of the project really speaks for their dedication, passion, and determination better than we could.
Filippo is so excited to share this panorama with the world in all its glory.
Check out more behind the scenes images below to see how this incredible feat came together—and enjoy the view from around Mont Blanc—and then head over to the in2white website to play around with the image! If you've got time, try to find the climbers in the photo… they're there, it just might take you a year or two to discover them.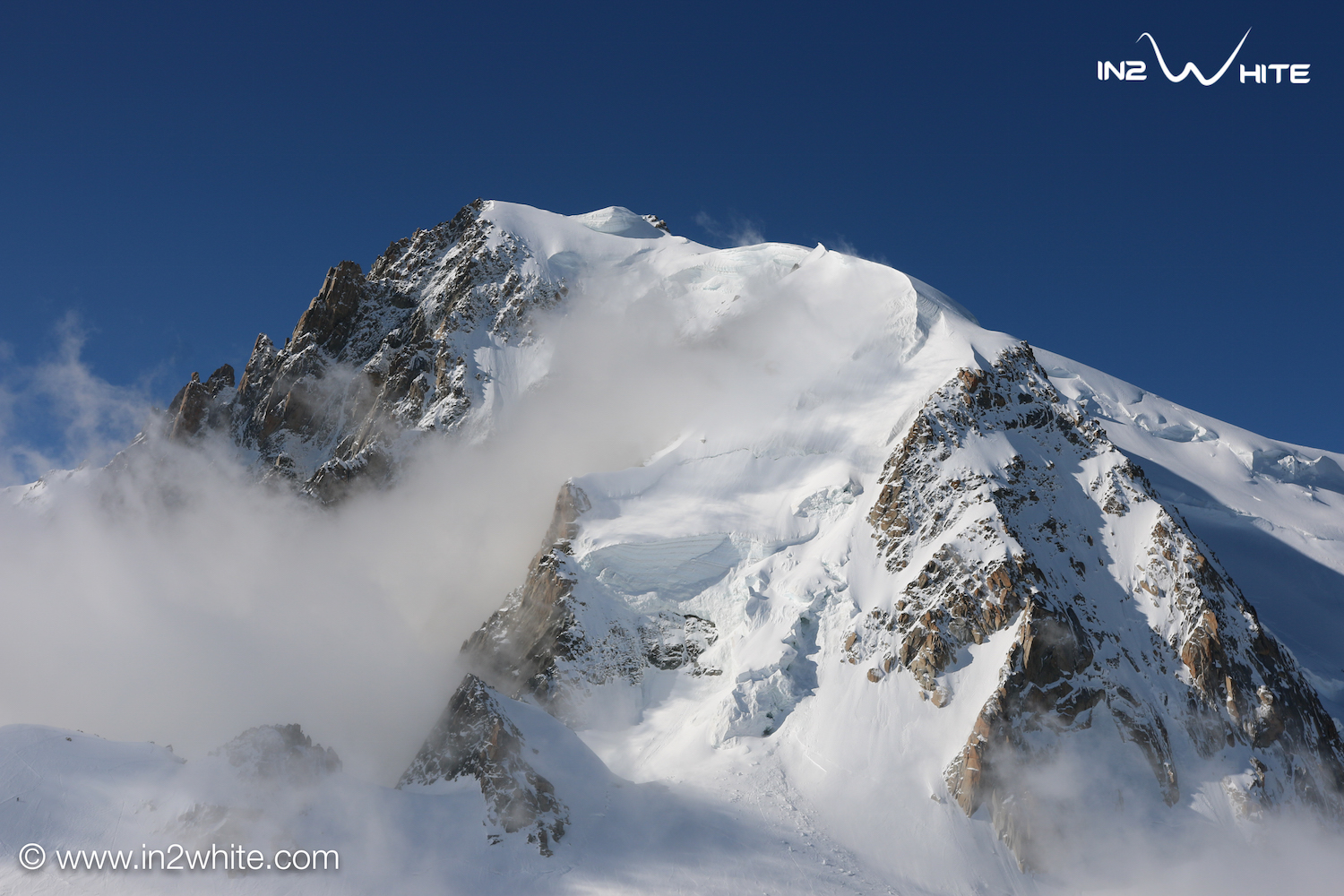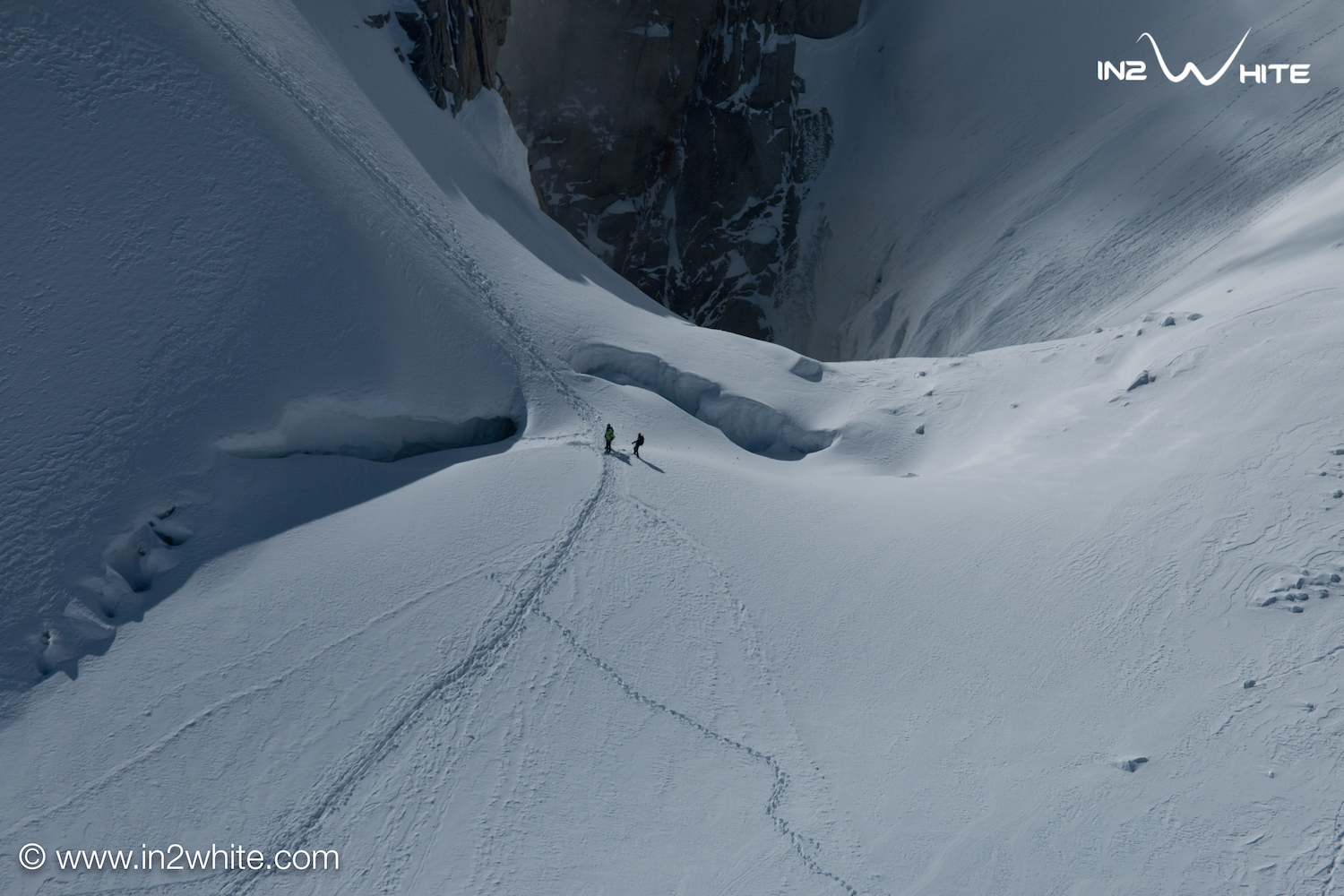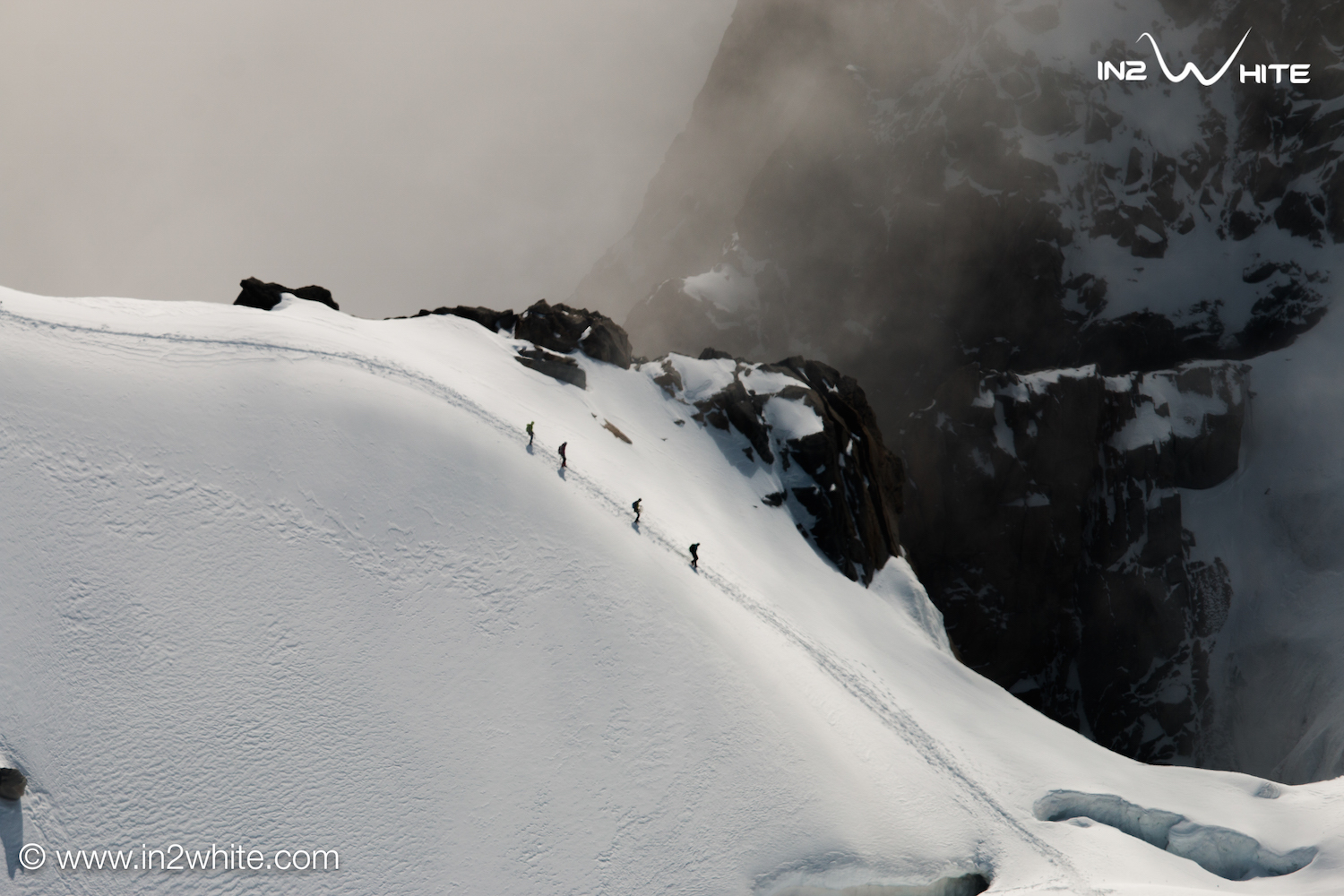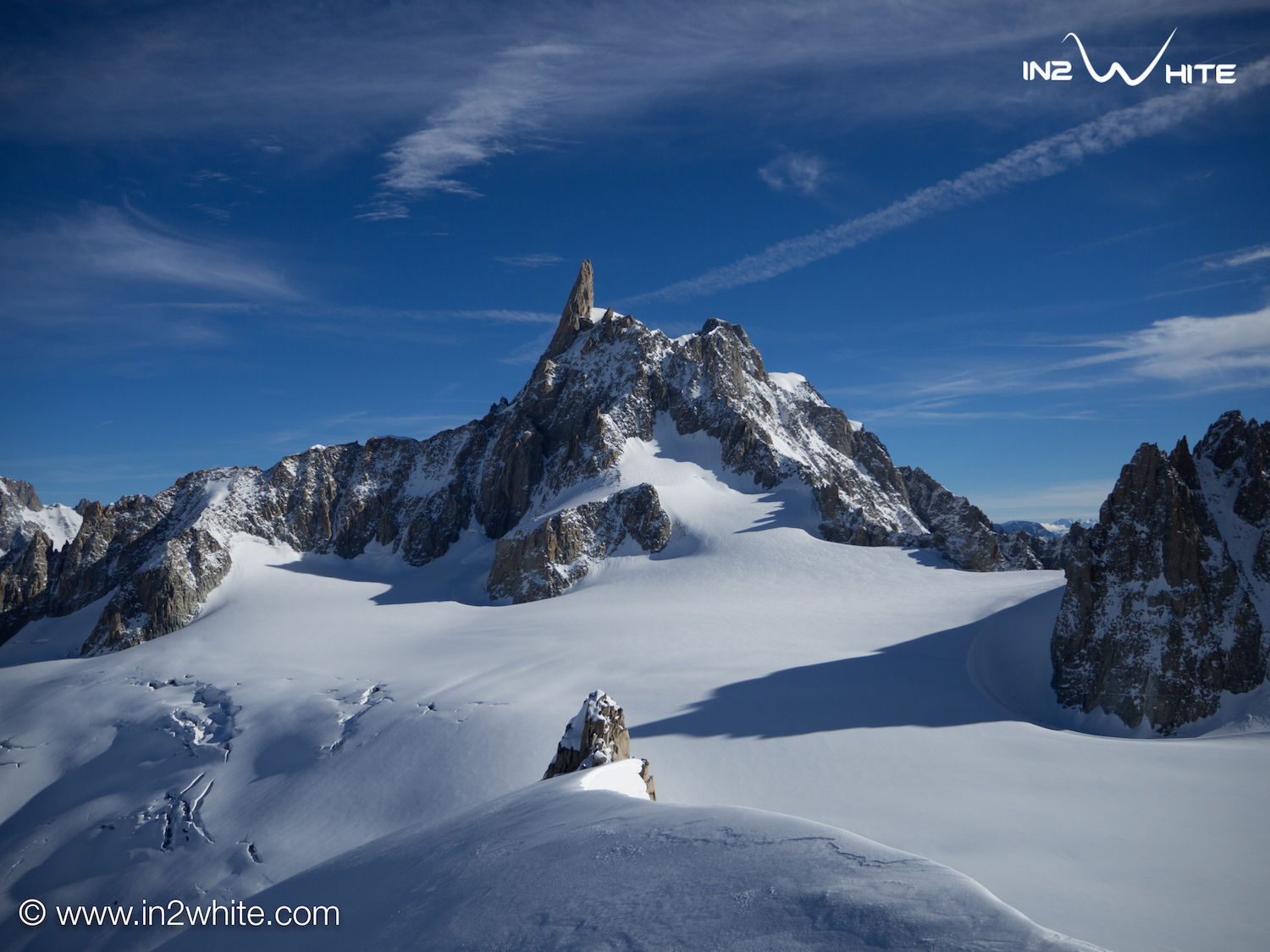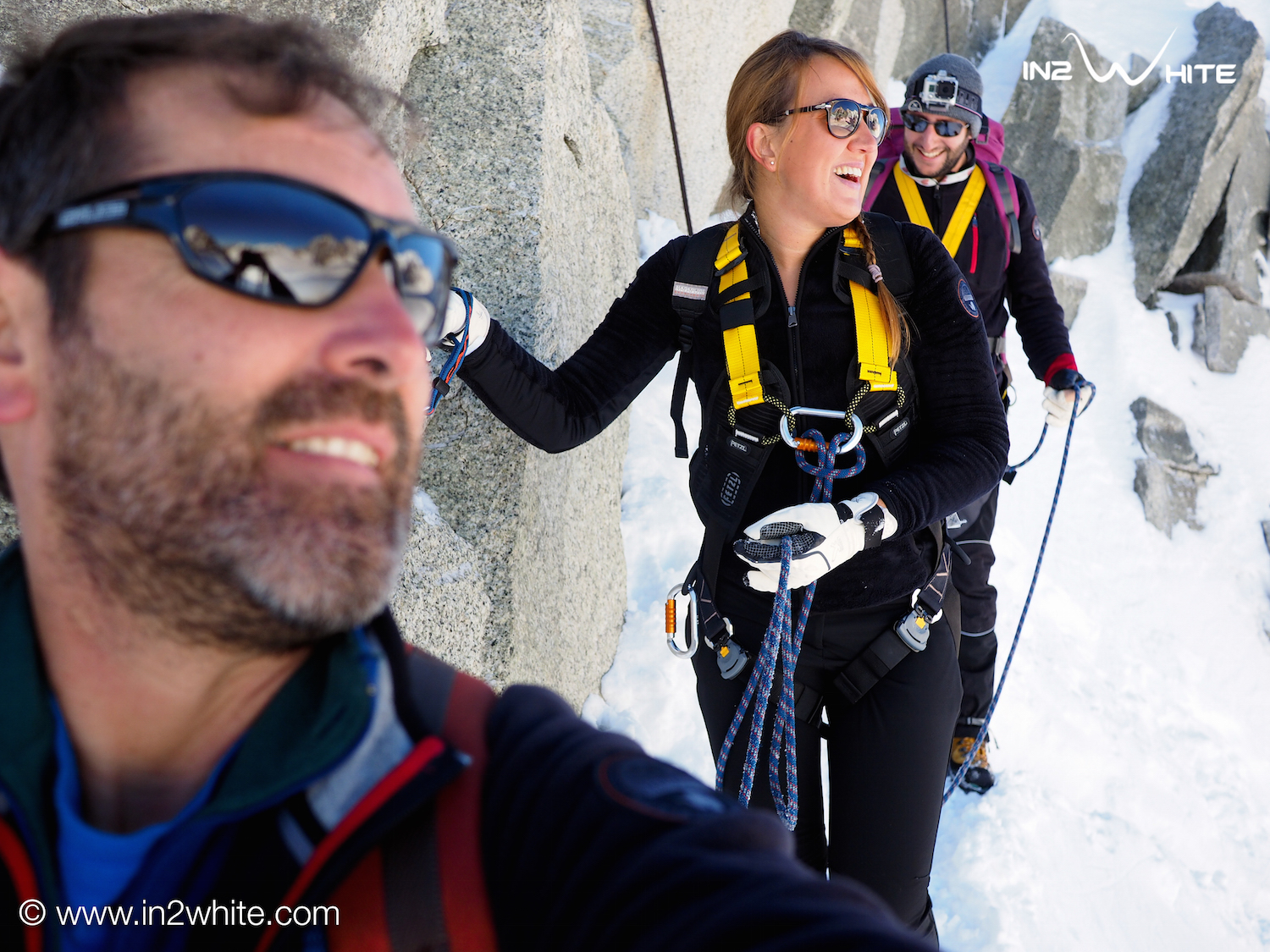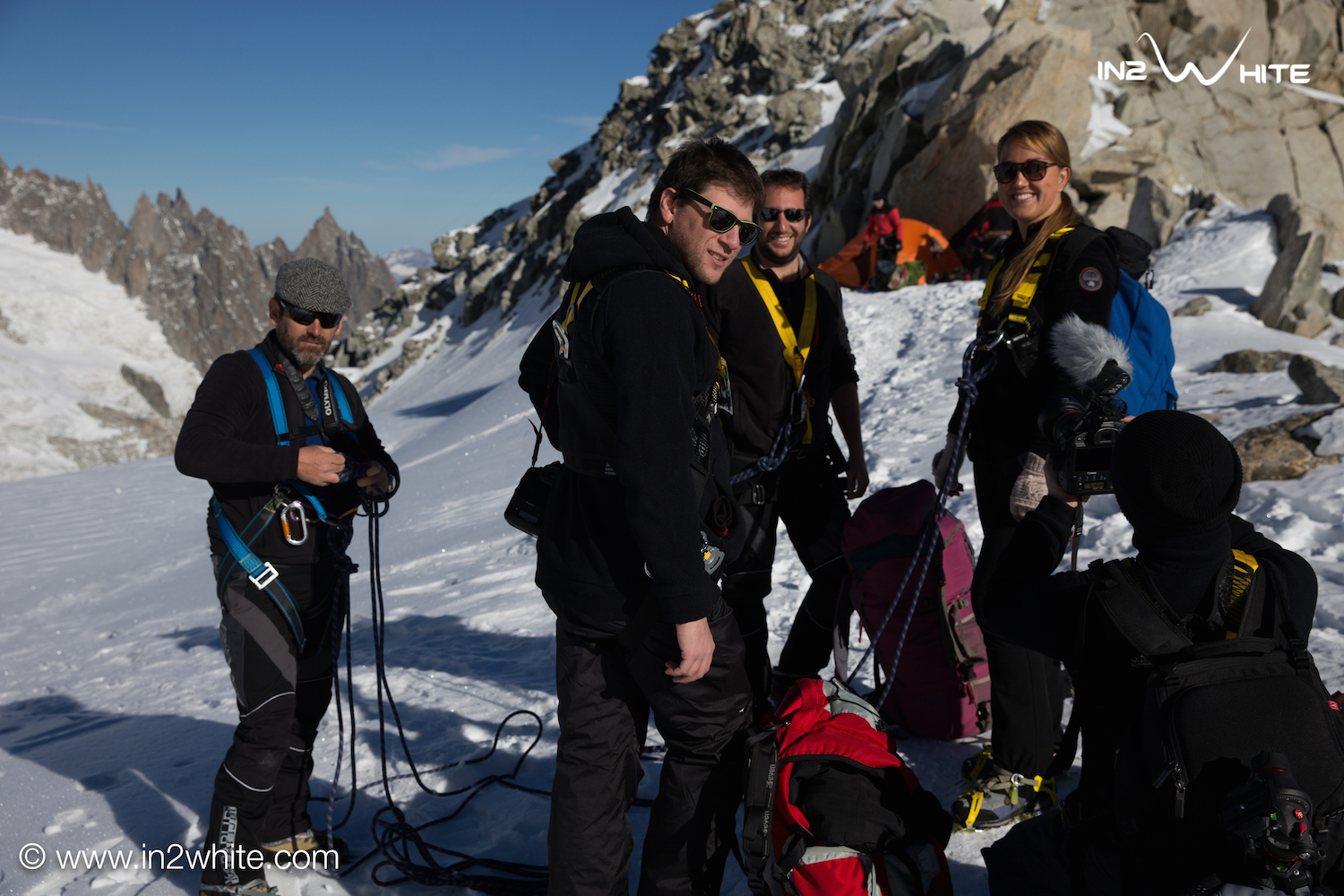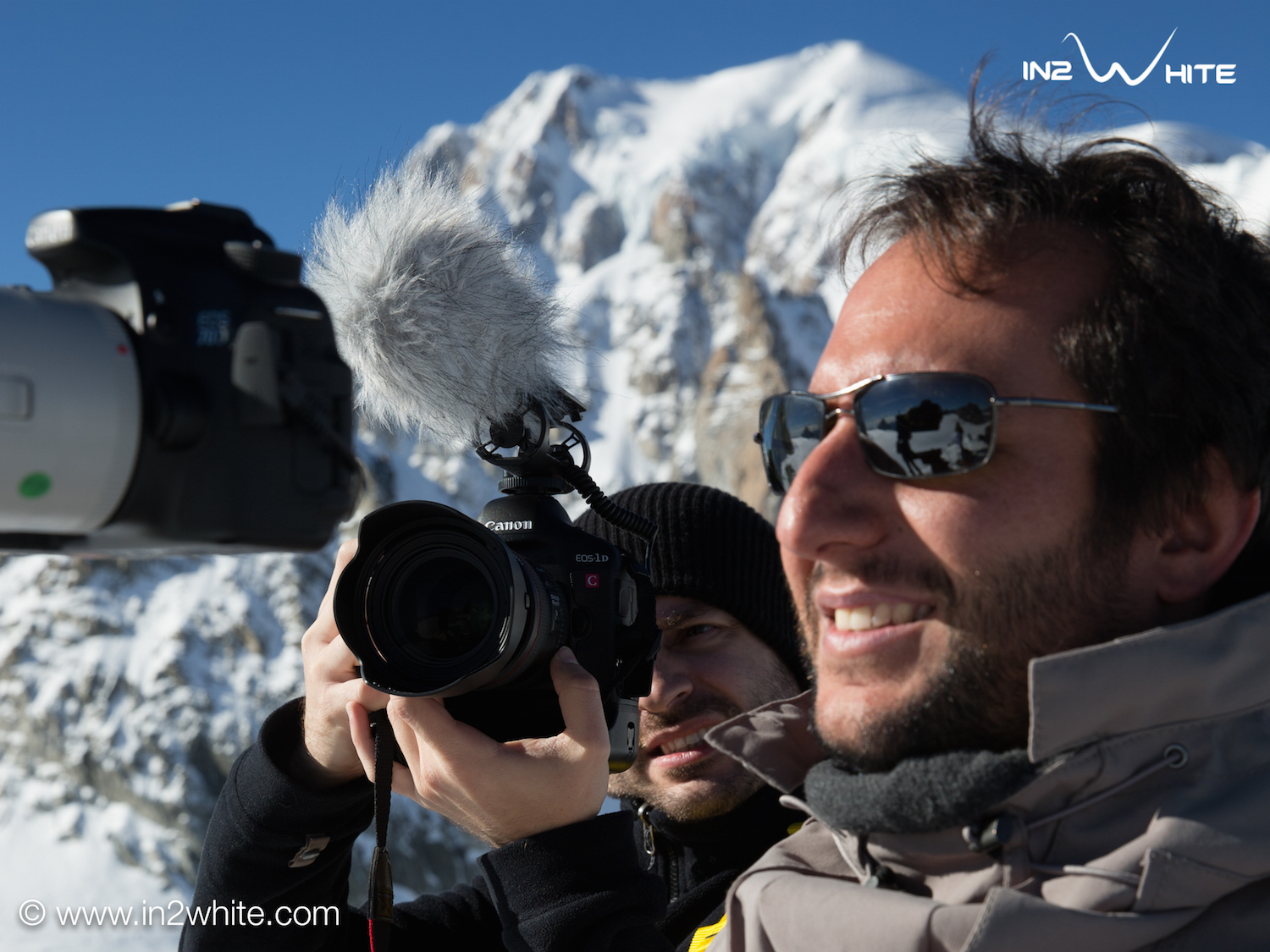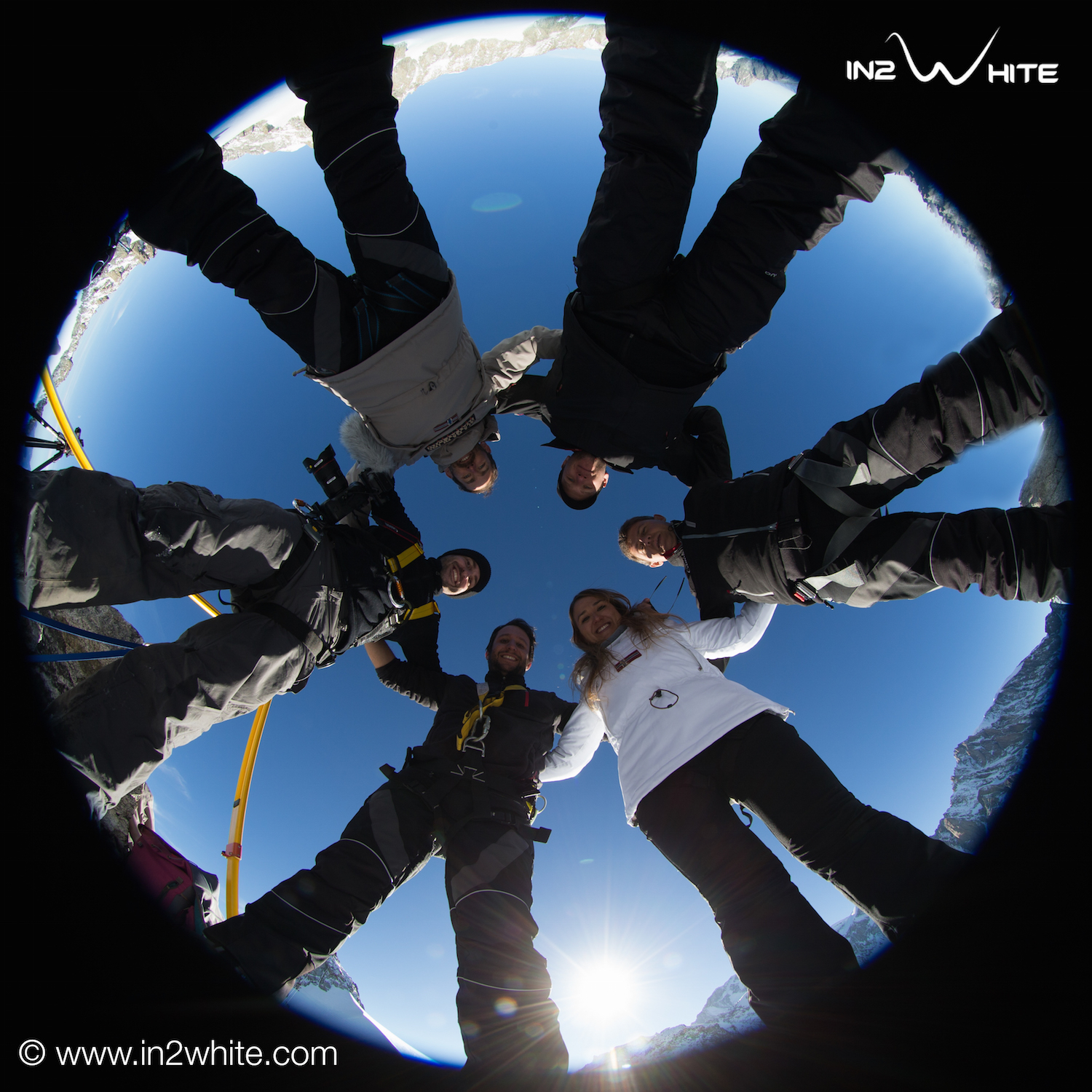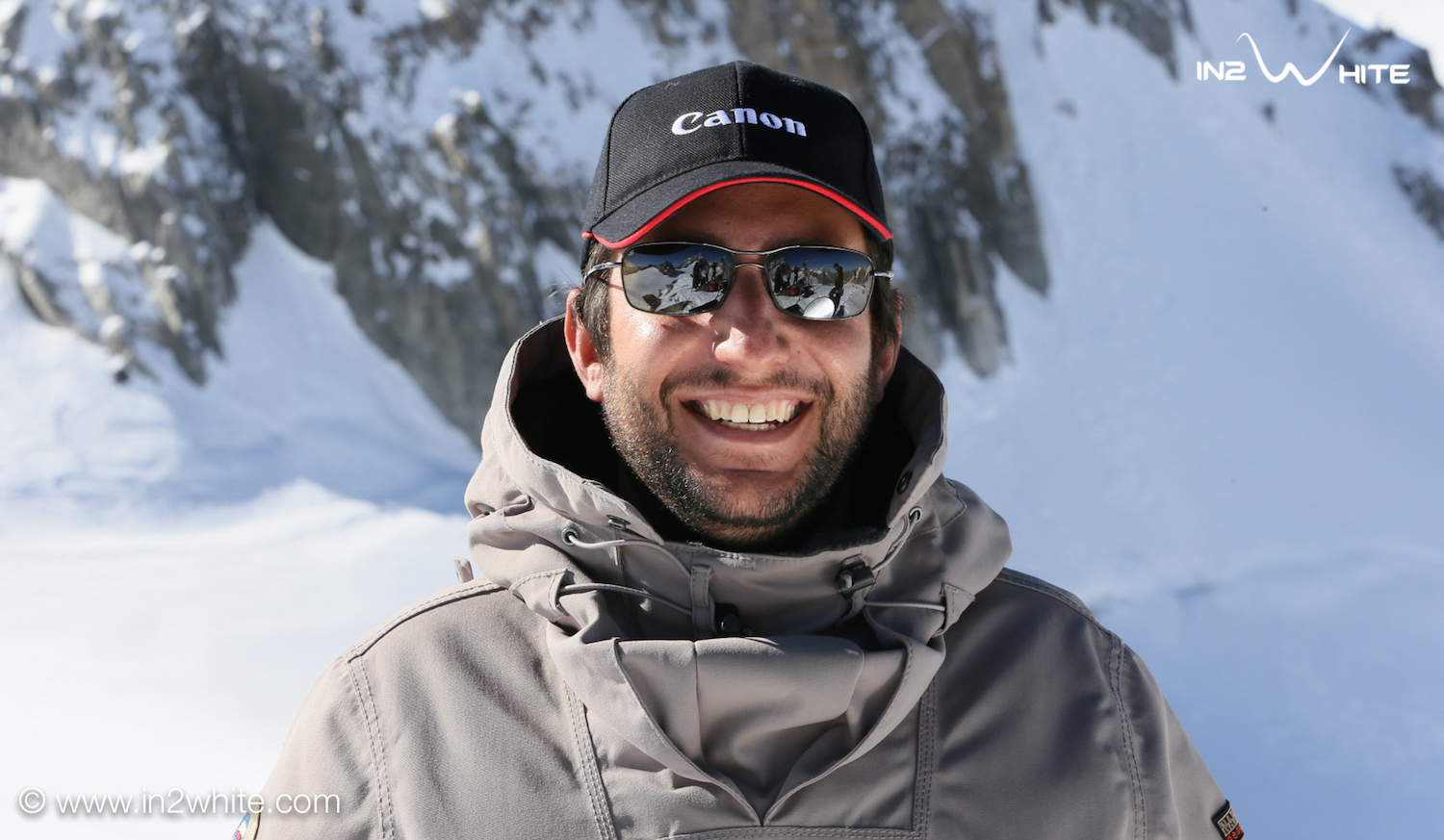 You can follow Filippo on 500px, and browse the spectacular panorama he and his team created at the in2white website. This is NOT something you want to miss out on.
And if you have any questions for Filippo, drop them in the comments! We'll do our best to pass them along and get you answers.