Bird photographer of the year, shooting with an iPhone, a flashlight and a big mac box, Lomography's new instax… read about all this and more in our weekly roundup of photography news.
Lithuania-based photographer Simas Lin created a series of images in the outskirts of Vilnius using artificial light in local landscapes. "I support the idea that all photography is fiction," he comments, when explaining his choice of using colored lights to give his photos a fictional look. Check out a few of his photos below.
Source: Feature Shoot
The British Trust for Ornithology (BTO) recently announced the winners of the Bird Photographer of the Year 2017. The winner and shortlisted images will be featured in a new book showcasing some incredible bird shots. See the 500px profiles of Bret Charman, Jamie Hall, Onofras Ionel and Faisal Alnomas, a few of the winners of the competition. Also, be sure to check out the full gallery of photos on The Guardian website.
Source: The Guardian
French photographer Philippe Echaroux's recent photoshoot shows that equipment may not be that important in shooting great photos. He accepted the challenge of using nothing more than an iPhone, a flashlight, and a big Mac Box to shoot a series of portraits which turned out great. Wondering how he did it? Watch the video below for the full story.
Source: Philippe Echaroux
Lomography just introduced a new instant camera that uses Fujifilm's new Instax Square format film and claims to be "the first fully analogue Instax square camera ever!" The camera's Kickstarter campaign met its funding goal in less than half a day and is predicted to ship in January. Check out the camera's campaign video below.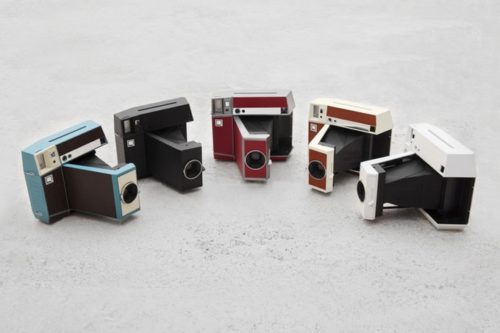 Photo: Lomography
Source: PDN Online
Photographer Jon Simonassi captured the impressive shot of the solar eclipse behind the iconic symbol of Toronto, the CN Tower. Jon now explains how he went about taking the shot, from planning the location and angle to actual shooting and post processing. Read more on ISO.
Source: ISO
The photos we're currently loving, curated by 500px guest editors: Blake Pleasant and Marta Syrko.