Browsing through 500px's Editors' Choice is one of my favorite ways to find inspiration and discover new photographers to follow. You can easily get lost looking at the wide range of photography from all over the world. The curation of Editors' Choice isn't determined by popularity, likes, or followers. Instead, the photos are curated by two new 500px photographers each month. This means that you're getting an inside view from two photographers we think you should know.
This month we welcome two new Guest Editors: Brendan Bannister, a portrait & landscape photographer from San Francisco and Zi Nguyen, a fashion photographer based in Boston. Read on to discover these two talented artists and their brilliant photography.
Meet Brendan Bannister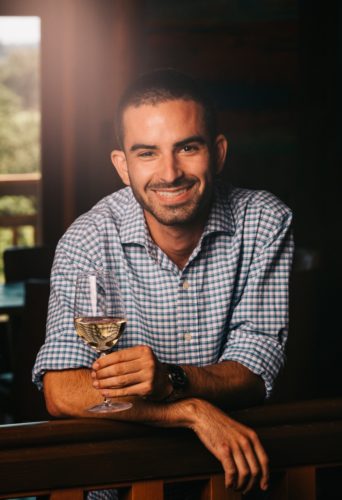 As I got older and started to enjoy the outdoors, I wanted to share the places I'd visited with my friends and family. I eventually bought a camera and fell in love with sharing the world as I see it during my travels. As of graduating UC Santa Barbara in September of 2016, I have been a freelance adventure, travel, and commercial photographer and have traveled throughout the west side of North America. Recently I decided to take my travels international and will be traveling indefinitely starting September 15 in Southeast Asia. I currently work for companies such as William Painter, All Aspects Apparel, LAD Bible Group, and various swimwear brands.
Q: Who are two of your favorite photographers and why? What about their work interests you?
Brendan Bannister: My two favorite photographers are Corey Wilson and Morgan Maassen because they combine vibrant landscapes with incredible portraits from around the world. Both of these photographers are able to capture incredible images on land, underwater, and from the air. Their portraits are some of the most dynamic and most original I've seen, which I believe sets them apart.
Q: Tell us about a photo that represents a significant or memorable photographic experience.

Brendan Bannister: This photo was taken from a helicopter while flying over the Channel Islands National Park off the coast of Santa Barbara, California. This picture is especially important to me because this was not only my first ever helicopter flights, but one of my first commercial gigs as well. To top things off, there are very few photographers who have photographed the Channel Islands from the air due to the struggles associated with finding a helicopter company licensed to fly over the park.

Q: What's the best photography advice you never got as a beginner?
Brendan Bannister: Shoot in RAW, only.
Links
500px: 500px.com/brendanbannister
Instragram: @brendan.bannister
Website: Brendanbannister.com
Meet Zi Nguyen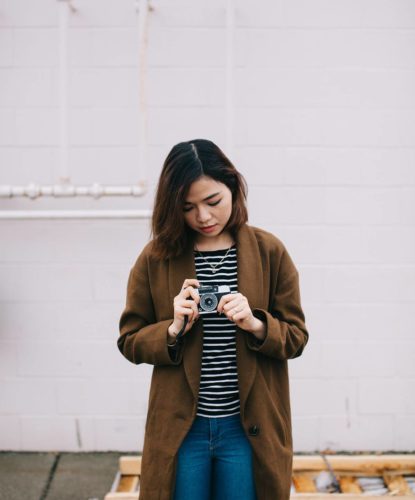 My name is Zi Nguyen. I'm a portrait and fashion photographer based in Boston, MA. I started photography many years ago when I was 16 and first moved from Vietnam to the US for school. My dad got me a point-and-shoot camera so I could take pictures and share them with my family, and I got hooked ever since. At first, I captured a lot of daily life in Seattle—where I was then—and portraits of my friends. The first "fashion" shoot that I did was for my school's prom flyers…I've always had an interest in fashion and clothes so it feels natural to capture that.
Q: Who are two of your favorite photographers and why? What about their work interests you?
Zi Nguyen: It's really hard to pick just two, but I'm a fan of Fanny Latour Lambert. She's a young French photographer who always surprises you with amazing, edgy, and creative photographs. Lambert is able to bring out the personalities of her subjects and capture them well—their emotions, movements, and soul. It's hard to make such photographs. Looking at her work, you know that she shares an intimate connection with whoever she's photographing. Another favorite photographer of mine is Chris Schoonover, a New York based photographer who started shooting with an iPhone. He has a natural talent for using colors and capturing people interacting with their surroundings. There's always something so interesting in his photographs, however big or small. I come back to his work often for inspiration.
Q: Tell us about a photo that represents a significant or memorable photographic experience.
Zi Nguyen: Most of my favorite photographs were taken very spontaneously, and this is one of those. During a quick photoshoot with a few friends, I positioned MaKayla (the girl) against a yellow wall that we found in the area. I always want to make my photographs interesting, even just slightly. I love playing with light and shadow, so I held my hand up and started to try different things. Suddenly I noticed the black circle (on the wall) and it inspired me to try out the shadow of the hand on MaKayla's eyes. This photo reminds me to not stress out about a shoot ever. The best things (usually) come when you least expect it, so just relax and enjoy capturing whatever you're seeing.
Q: What's the best photography advice you never got as a beginner?
Zi Nguyen: When I just started photography, I had a very limited network and I didn't know a lot of experienced photographers to talk to, so I didn't get much advice. But if I can think of one [piece of advice], it'll be to get the basics down. Technical knowledge about your camera, color theory, art history, and things like that. Build a solid foundation. Unless you have an inborn talent for art, this knowledge will make you grow much faster and stronger. Also, work hard and be persistent at making the best work you can. And most importantly, don't be afraid of making mistakes.
Links
500px: 500px.com/zinguyenphotos
Instragram: @Zinguyenn
Website: Zinguyen.com/
Now that you've gotten to know our Guest Editors head over to Editors Choice and get inspired.