The goal of a 500px Guest Editor is to highlight active members of our community while selecting individuals who are not only amazing photographers in their own right but also have experience in curating unique, quality content. With that in mind, we are excited to introduce our two new Guest Editors for the month of August! Scroll down to read more about these trendsetting artists and visit their breathtaking work online.
---
BOGDAN DREAVA, PHOTOGRAPHER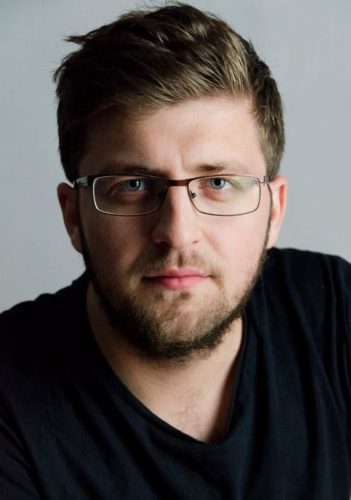 Bogdan Dreava is based in Timisoara, Romania, and photographs still life scenes. He started becoming interested in photography after graduating from college in 2013. At that point, Bogdan began to focus on photography as a serious art form in an effort to find new ways to tell stories while conceptually illustrating objects, symbols, and color.
The inspiration for color block photography can be found in the history of the color field painting movement. During the 1950s and 1960s, artists like Mark Rothko and Barnett Newman used flat, solid color to communicate new and unique ideas about painting. The goal was to place less importance on the action of painting, and, rather, to allow color to become the primary subject matter of the work. For example, in Canto X from 18 Cantos, Newman creates tension between two proportional vertical blocks of yellow and green. In Orange, Red, Yellow, Mark Rothko uses a similar technique, taking the viewer through the evolution of a warm color palette in solid, consistent planes. These works, along with inspiration found in fashion and architecture, are predecessors to the contemporary trend of color block photography seen in movements like RAW Color by Daniera ter Haar & Christoph Brach and #candyminimal by Matt Crump. The use of color has developed into a centerpiece of photography and a conceptual communication tool of its own accord.
In Bogdan's work, a solid, strong color palette is used to draw attention to objects within the still life. In Christmas Gift, the juxtaposition of brown and white polka dots against the color blocks of green and aqua incorporates conceptual techniques seen in the color field movement, but with a new twist. Color use and compositional techniques allow the objects to speak for themselves and draw the viewer's eye to the center of the frame. The viewer is left with questions about the value that we place on objects in our daily lives.
In other works, like Clock Components, there are hints of inspiration from one of Bogdan's favorite photographers, Carl Kleiner. Like Kleiner in his work for Arlanda Airport, Bogdan leverages Pantone's colors of the year (rose quartz and serenity blue). The flat lay approach, with careful consideration of composition, organization, and graphic design, is also evident in both artist's works. In Clock Components, the juxtaposition of pieces that comprise the whole of an object allows the viewer to explore the tiny particulars that make up the tools we use in our daily lives.
Recently, Bogdan has started to evolve the idea of an "object" as a concept. What constitutes an object? Does it need to be preexisting, or can it be a contrived scene made up of shapes? For example, in Yellow Circle, Bogdan uses paper shapes and colors to create a layered still life. Pieces of paper and post-processing create the illusion of a three-dimensional form within a two-dimensional space. This technique uses rich color and strong angular planes to question the very space that an object encompasses.
As Bogdan continues to explore the use of color and objects in the still life space, he has started a new project, which documents his journey of learning CGI. Exploring the concept of "real," along with using CGI as a hybrid tool in compiling a final photographic scene, is the next step in the evolution of his work. Be sure to follow Bogdan on his journey and explore his photos on the following social media sites!
500px: http://500px.com/bogdandreava
Instagram: http://instagram.com/bogdandreava
Personal website: https://www.bogdand.com
---
TATJANA ZLATKOVIC, ARCHITECT AND PHOTOGRAPHER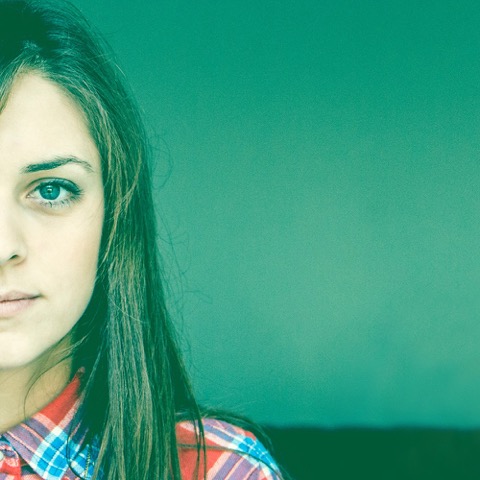 Tatjana Zlatkovic is an architect and photographer from Belgrade, Serbia. She holds a Masters in Engineering and Architecture from the University of Belgrade. For the two years following her graduation, Tatjana worked as a Teaching Associate at the Faculty of Architecture. After her time in the classroom, Tatjana began to discover a love for photography. Over the next few months, Tatjana honed her skills and turned photography into her full-time profession. She captures lifestyle, food, and the world around her in luscious detail.
Food photography has an interesting place in our culture. From the early Roman mosaics to the paintings of Caravaggio to the work of Henri Matisse, artists have always been enamored by the beauty of food. With the emergence of photography, this interest has only heightened. The ability to capture delectable bites and tabletop treats continues to capture the interest of photographers worldwide. The ease of mobile photography, the day-to-day connectivity of social media sites, and the evolution of food hashtags, such as #foodporn, have put food photography at the forefront of contemporary culture.
Tatjana's work contains the elements that make up a truly unique and spectacular food photo. Elaborate sets, beautiful compositions, and detailed arrangements hold the viewer's eye and create a beautiful palette. For example, in Spring.., Tatjana photographs raw eggs in a porcelain bowl against a texture of white gauze and translucent marble. The blue and brown pastel patterned eggshells are contrasted with the soft, white background. In addition, the colorful wings of the two butterflies add an element that takes this food photography to the next level. The consideration of small details and the balance of colors are truly unique elements in Tatjana's work.
Photos like Chocolate use directional lighting and a textured surface to display a unique arrangement of food. In these works, you can see inspiration from one of Tatjana's favorite photographers, Keiko Oikawa. The unique use of object placement, open space, and different backgrounds to emphasize the color and texture of food is present in both artists' work. Making choices about what colors to use and when to show less versus more are powerful photography techniques used by both artists.
Along with delicious food photography, Tatjana also captures unique lifestyle portraits. Works like Sleeping Beauty contain beautiful atmospheres inspired by artists like Natalia Drepina. Using nature, Tatjana creates a stark contrast between the model's white dress and the green grass and red roses of the ground on which she lays. In Girl holding lavender, the dried twigs of lavender against the floral purple of the dress mimic this same use of atmosphere and color. In addition, the vertical composition and placement of arms create a strong line for the viewer's eye to follow.
Tatjana is continuing to explore her work by playing with light and texture and creating stories for the viewer. Feel free to engage with Tatjana and her work on the following social media sites!
500px: https://500px.com/tatjanazlatkovic
Instagram: https://www.instagram.com/tatjana.zlatkovic.photography/
Facebook: https://www.facebook.com/TatjanaZlatkovicPhotography