A backpack that allows you to stay agile is essential for an urban photographer who's always on the move and shooting different environments. A great backpack will not only protect your gear from potential damage, it'll provide quick access to your lenses and keep you from missing a prime shot.
The f-stop Dalston bag ticks all of the above boxes, but the best part is that it looks more like a regular backpack than a camera bag—meaning, no obvious signs that you're carrying thousands of dollars worth of equipment. A discreet backpack also often means fewer questions from security for permits, and you'll look like less of a tourist while traveling. But obviously, if you really want to blend in, opt for the dark blue or aloe color instead of the orange.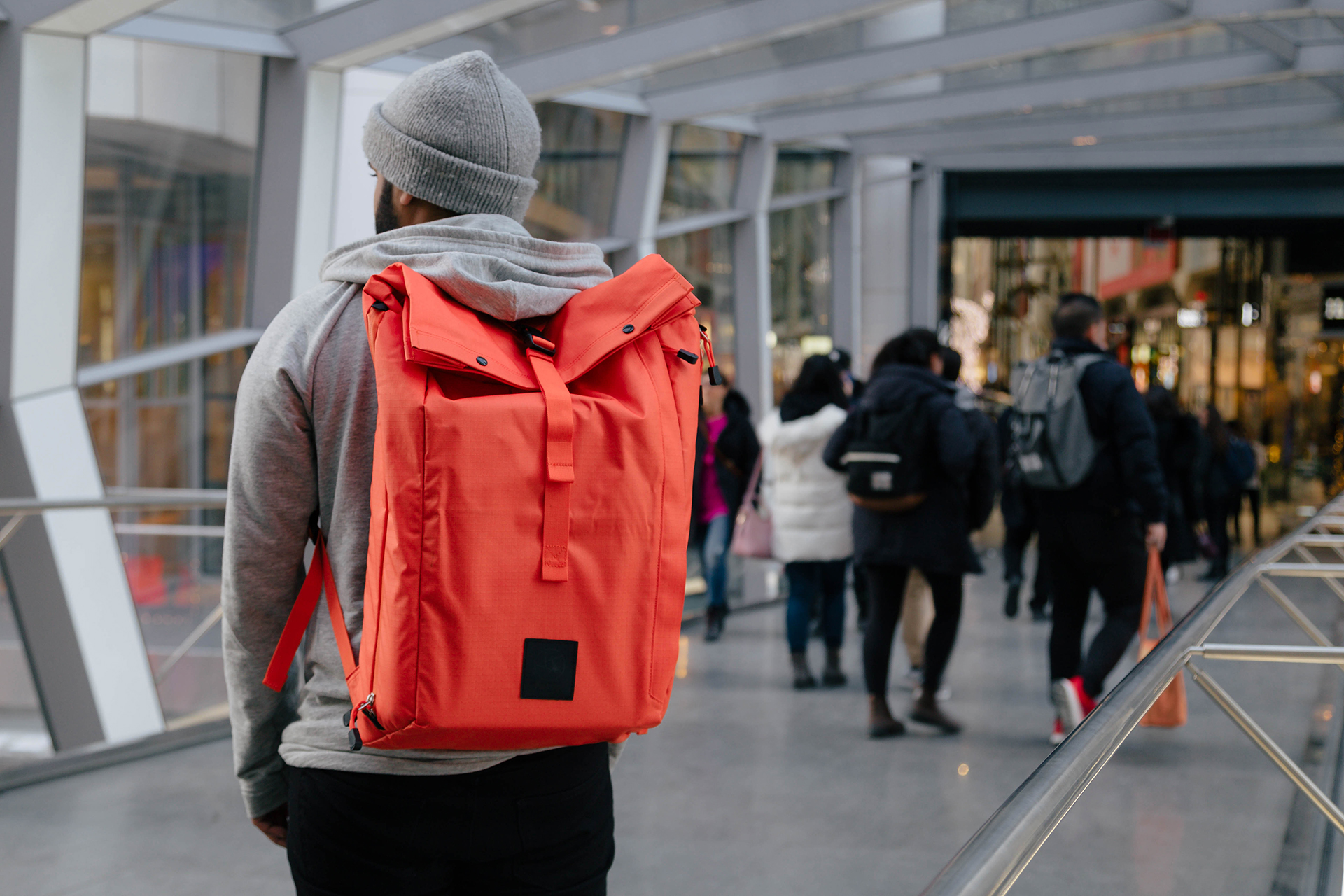 As a student, I prefer a multi-purpose backpack, as I like to be able to carry my laptop and textbooks as well as my camera. The Dalston allows you to remove the inside camera padding, so I could also use the bag beyond photography. Having handles on the internal camera case would have made it even more versatile (so you could also use it outside of the bag), but it's helpful nonetheless.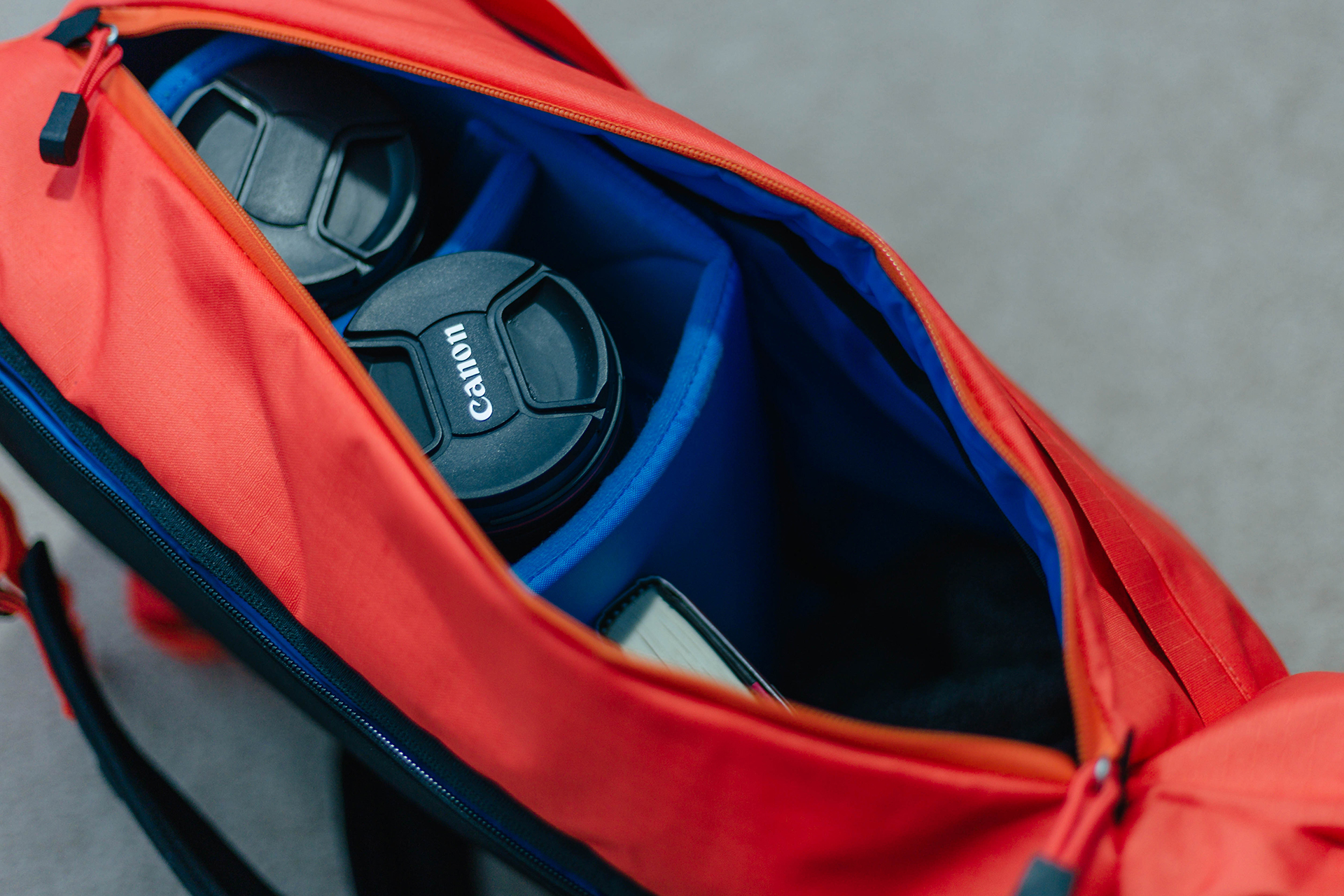 My favorite part of the backpack is that it's massive—I'm able to carry a variety of equipment without any worrying about space. Although the two side openings mean there's nowhere to hold my tripod, it's a win for efficiency, as I can also easily swing the backpack over my shoulder and quickly open a zipper to switch lenses or cameras. That's a huge bonus for me as a street photographer that's always changing lenses.
Plus, with the pull-down top locked in with a clip, and zippers hidden behind fabric, you'll definitely notice if someone attempts to open the bag behind your back.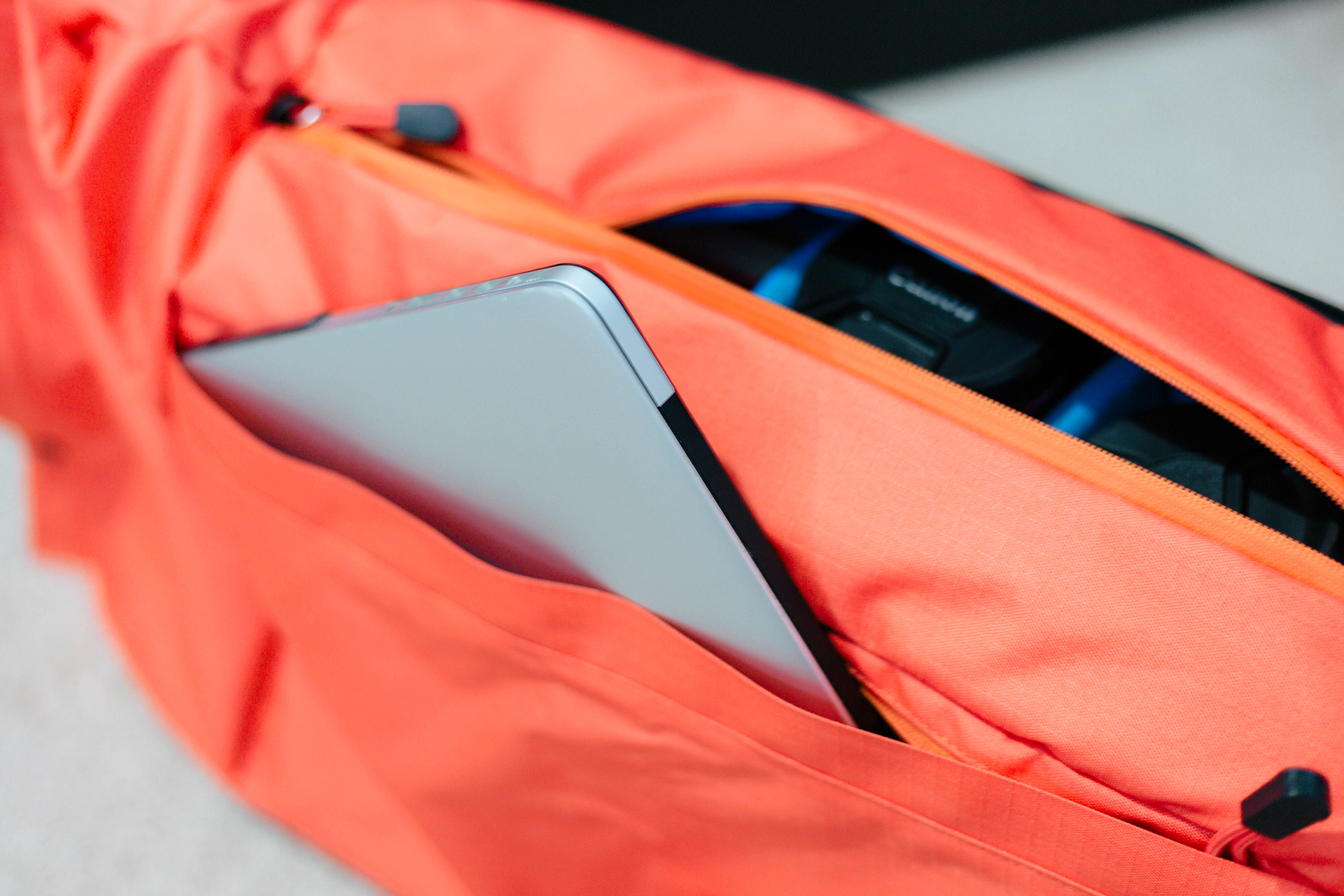 This backpack is perfect for a photographer that's always on the move and needs various equipment on-hand at all times. Plus, it's made with the same weather protection fabric as f-stop's Mountain Series packs, so you don't have to worry about getting caught in the rain. Other than the bright orange colour, there's nothing conspicuous about it—it definitely doesn't scream "this backpack has $10,000 worth of gear."
There's also a smaller model called the Fitzroy, which is just as good, if you're looking for something more compact.
Learn more about f-stop Gear here.
Follow Mitul Shah:
500px: 500px.com/typicalmitul
Website: typicalmitul.com
Instagram: @typicalmitul
Twitter: @typicalmitul
All photos: Mitul Shah