Saying you want to capture "minimal New York City" in your photography is like saying you want to capture a crow riding on the back of an Eagle. It's not impossible per se, but it's certainly not easy or common.
But capturing the minimal side of one of the busiest and overwhelming cities on Earth is exactly what NIK (https://500px.com/aesthetnik) has made his mark doing.
He's developed a signature style that leaves out more than it puts in, a feat that is much more difficult than you might initially think… especially when your canvas is often the bustling big apple.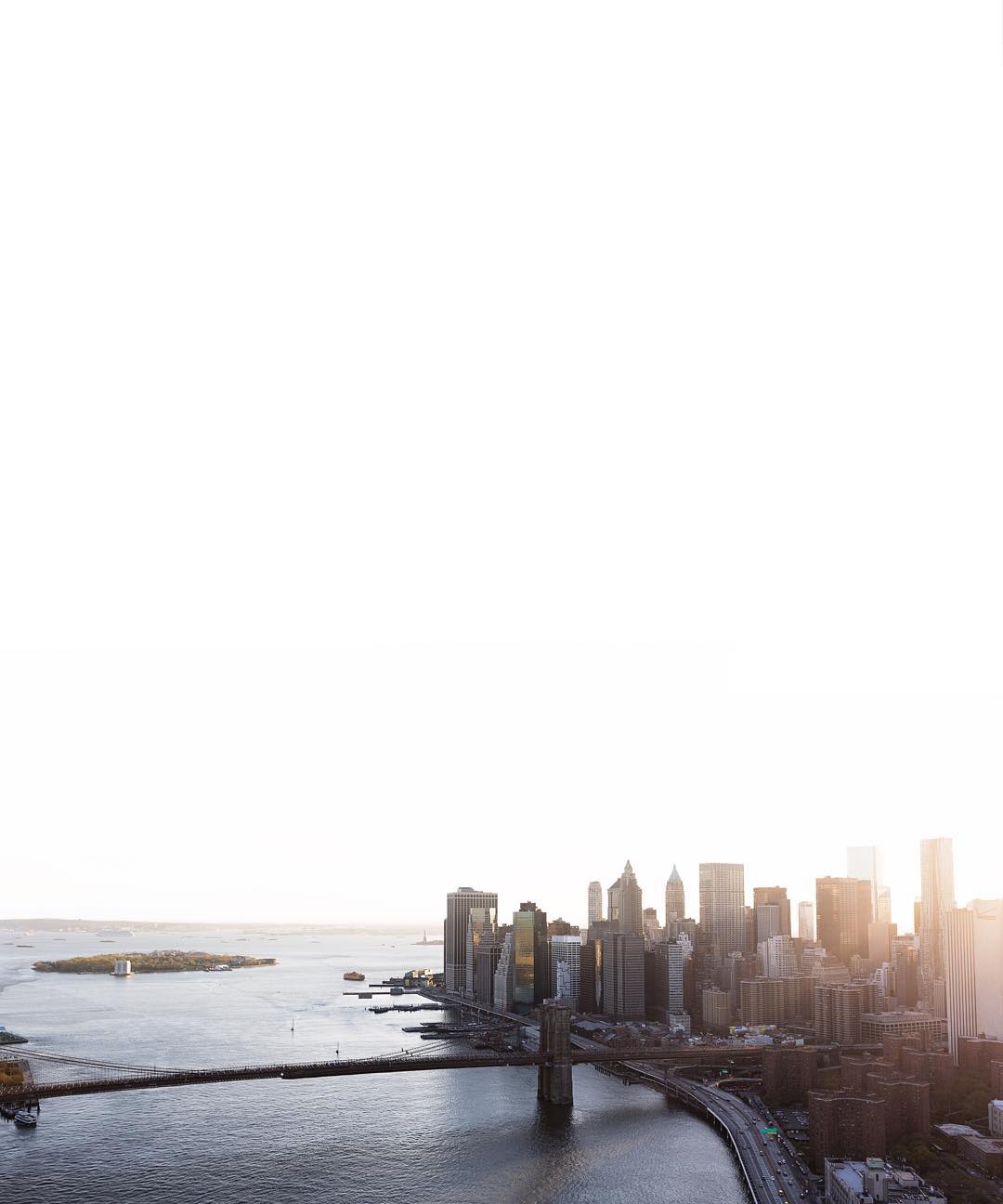 We recently sat down with NIK (okay fine, we exchanged emails… whatever) to see if this young but already very popular photographer could give us some insight into his signature style, and what it's like to try and capture minimalism in New York City.
Here's what he had to say:
500px: First off, tell me a little bit about yourself and your journey into photography?
NIK: I'm 21 years old, and I'm originally from Germany. I started photography in 2012 when I was traveling to Iceland and I wanted to have good photos to go with all the memories I made. Afterwards, I started taking photos for my friends' fashion blogs.
I then took a hiatus from photography for about two years, and picked it up again when I moved to NYC a year ago. That was also when I started to develop my style as you know it now.
I think it's fair to describe your style as "extremely minimal," how did you end up falling in love with that minimal aesthetic? If I'm remembering our previous conversations right, you didn't start out that way…
NIK: For me, I primarily loved taking on the challenge of showing the minimalistic side to New York because the city's architecture is so overwhelming.
Minimalism and simplicity are big parts of my life, and I wanted to showcase that with my photographs: focusing on the important parts in the frame, just like how I focus on the importance parts of life. I shoot in the "extremely minimal" way that I do because that's how I see the world—and also because I wanted to stand out from your typical NYC photographer.
Is there a message behind your photos? Your style?
NIK: I'm showing the same objects in a different and simpler perspective than the way they are presented in real life. Photography is a powerful tool for me to share my vision of minimalism and simplicity in life, and social media, especially Instagram, has helped me to do that.
You said that you started shooting this minimal view of the world in part because you felt like it would be a challenge in a place like NYC. How do you overcome that challenge day-in and day-out?
NIK: For me, shooting this way was not really a challenge, because I don't force myself to take minimalistic photos. Sometimes I would just walk around for hours and not take a single photo—then I come across something that is minimalistic in my eyes, and I take a photo. A lot of it is always organic and spontaneous. Over time, I created an internal filter to spot those things that spoke to me.
On the flip side, sometimes I challenge myself to take photos of objects that aren't really simple, and then show them in a minimalistic way.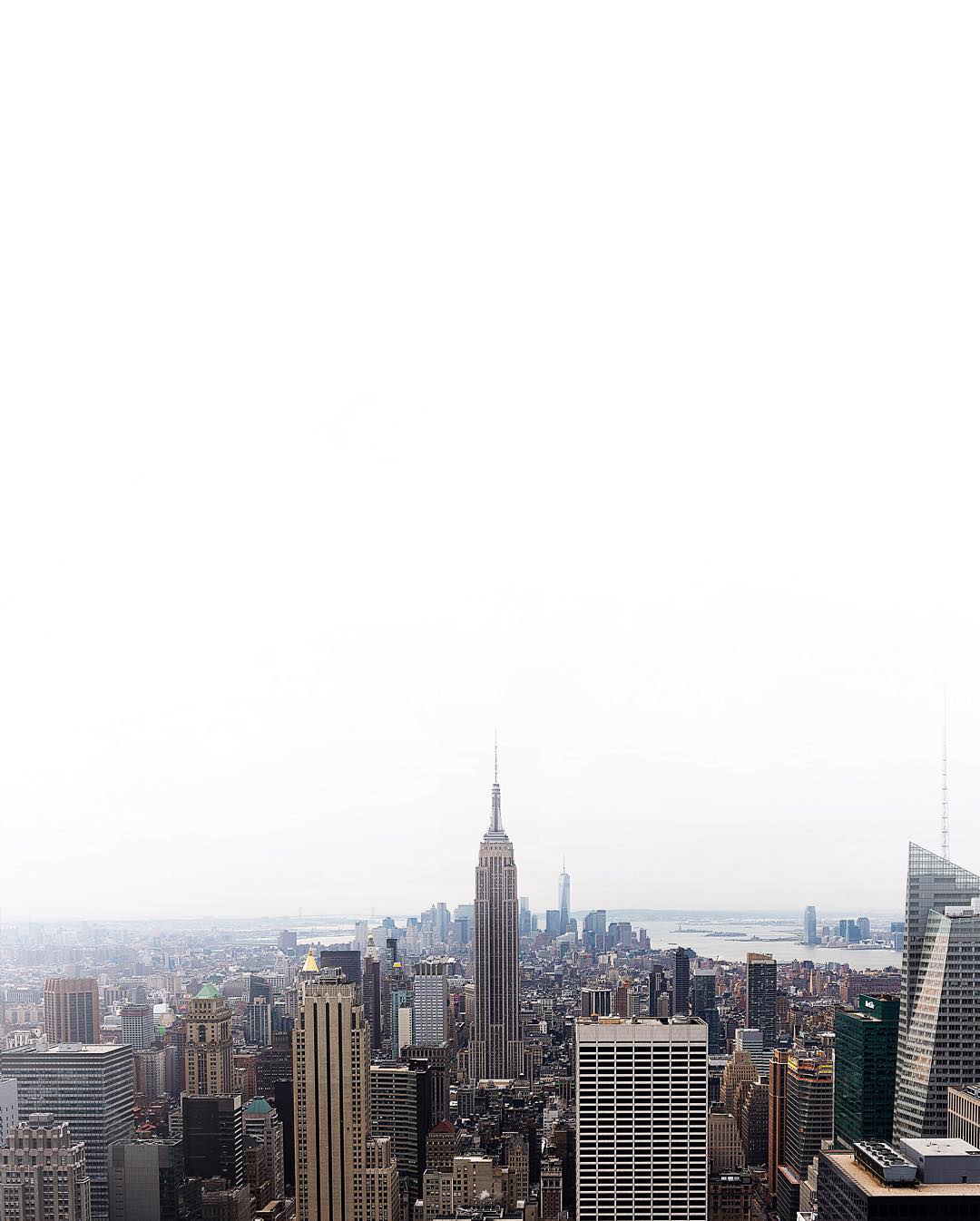 Do you have a favorite photo you've taken since you moved to NYC? What's the story behind it?
NIK: I think this one (above) is my favourite photo. I don't really remember when exactly I took this photo, but it was sometime last fall. I met up with a friend early in the morning to take some photos for a small fashion brand, and we wanted to do that on a really high rooftop somewhere in midtown Manhattan.
As we were arriving on the rooftop and I saw the view from up there for the first time, I realised again how beautiful and unique this city is and why I love it so much.
You've made a big impact in the photo world in a very short time! Any tips for newbies on how to develop a signature style? Get noticed? Make an impression in a very crowded industry?
NIK: I'm flattered that you think so highly of my work!
I think what helped me a lot was to first make a list with things that interested me and what I liked (for example: the colours black and white, fashion, minimalism, and travel), then I tried to create a style around those things.
Sometimes, it also makes sense to not look at and reference other people's work so much, so that you don't lose your own vision and you don't end up copying them too much. Also, just be consistent with your work, so you show other people you're serious about what you're doing and what you're showing.
Any last words? Projects you're working on, advice, words of wisdom, a good knock knock joke?
NIK: Stay simple!
---
A huge thank you to NIK for taking the time to tell us about his fascinating approach to capturing his clean signature style. We've really fallen in love with his hyper-minimal approach. To follow his work, check out his 500px account here. You can also find him on his website, Tumblr, and Instagram.
And speaking of Instagram, NIK is actually taking over the 500px Instagram account this week! Head over to our account right now to see his ultra-clean, minimal vision take over our feed!