For the past six months, 'location independent' (read: homeless on purpose) travel photographer and 500px all-star Elia Locardi has added something new to his shooting routine.
It's lightweight, comes with four propellers, and can capture the world from a totally different vantage point… you guessed it: he's gotten into some drone photography and videography.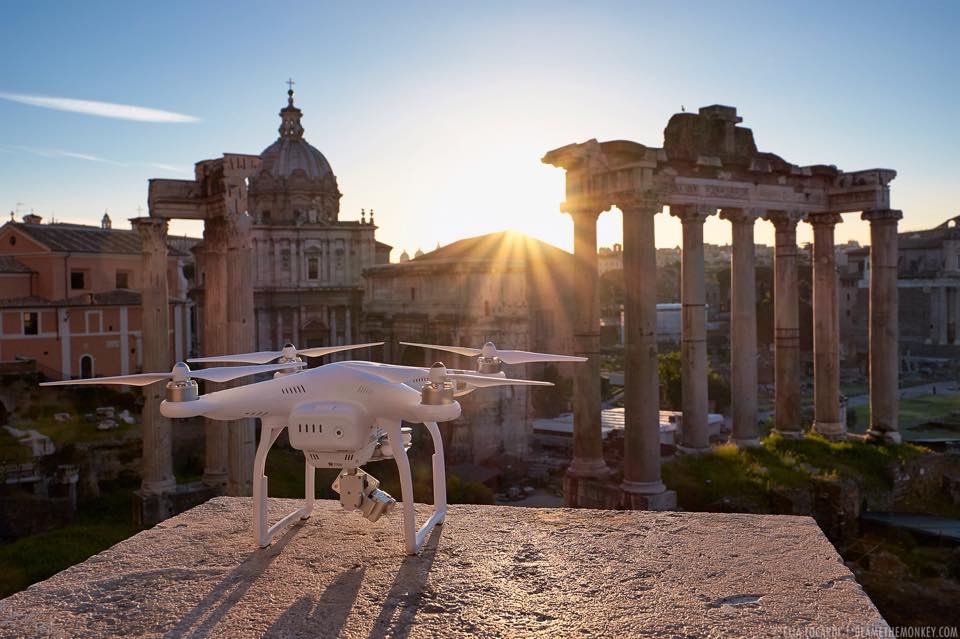 For six months he's been toting around a DJI Phantom 3 Professional, capturing incredible vistas across Europe and putting together a comprehensive review you can read right now over at Fstoppers.
Seven of those days were spend in Italy, shooting aerials in Rome, Florance, Tuscany, and Cinque Terre. And it's amazing how these bucket list locations that Elia photographs all the time take on a completely different character when captured from above.
But don't take our word for it. Listen to Elia talk about how a woman from Florence reacted when she saw her city from above for the very first time:
A friendly Italian woman, probably in her mid-fifties, looked over my shoulder at the live feed from my mobile device and stopped dead in her tracks. Her transfixed gaze slowly lifted from the screen to meet my eyes and she said, "I was born in Florence and I've lived here all of my life, but I've never seen my city look as beautiful as this."

It was then that I noticed that her eyes were filled with tears. Smiling, wrapped up in the emotional moment and honestly becoming a bit teary eyed myself, I didn't know what to say except, "thank you."
Controversial or no, that is the power of drone photography: the power to show a local their city as if for the very first time; the power to brig her to tears. Check out the final video below:
Check out Elia's full review of the Phantom 3 at Fstoppers. And if you'd like to see more from Elia, be sure to follow him on 500px or pay his website a visit.
---
BONUS: Want to meet Elia in person, find out how he captures his incredible photos, and learn how to do it yourself? Join him, several other 500px all-stars, and yours truly this October in picturesque Fiji for the F-Stop Lounge Fiji Workshop! Click here to find out more and secure your spot