A few months ago, we introduced the new 500px on iOS: the best way to explore 500px on a mobile device… period.
There's just one problem with that sentence: iOS. We love iOS, and a lot of us use iPhones, but what about the Android users on the 500px team? Where's our "best way to explore 500px on a mobile device"?!
No worries Android faithful, it has finally arrived! Today, we're proud to announce that the new 500px mobile experience has finally made its way onto Android devices.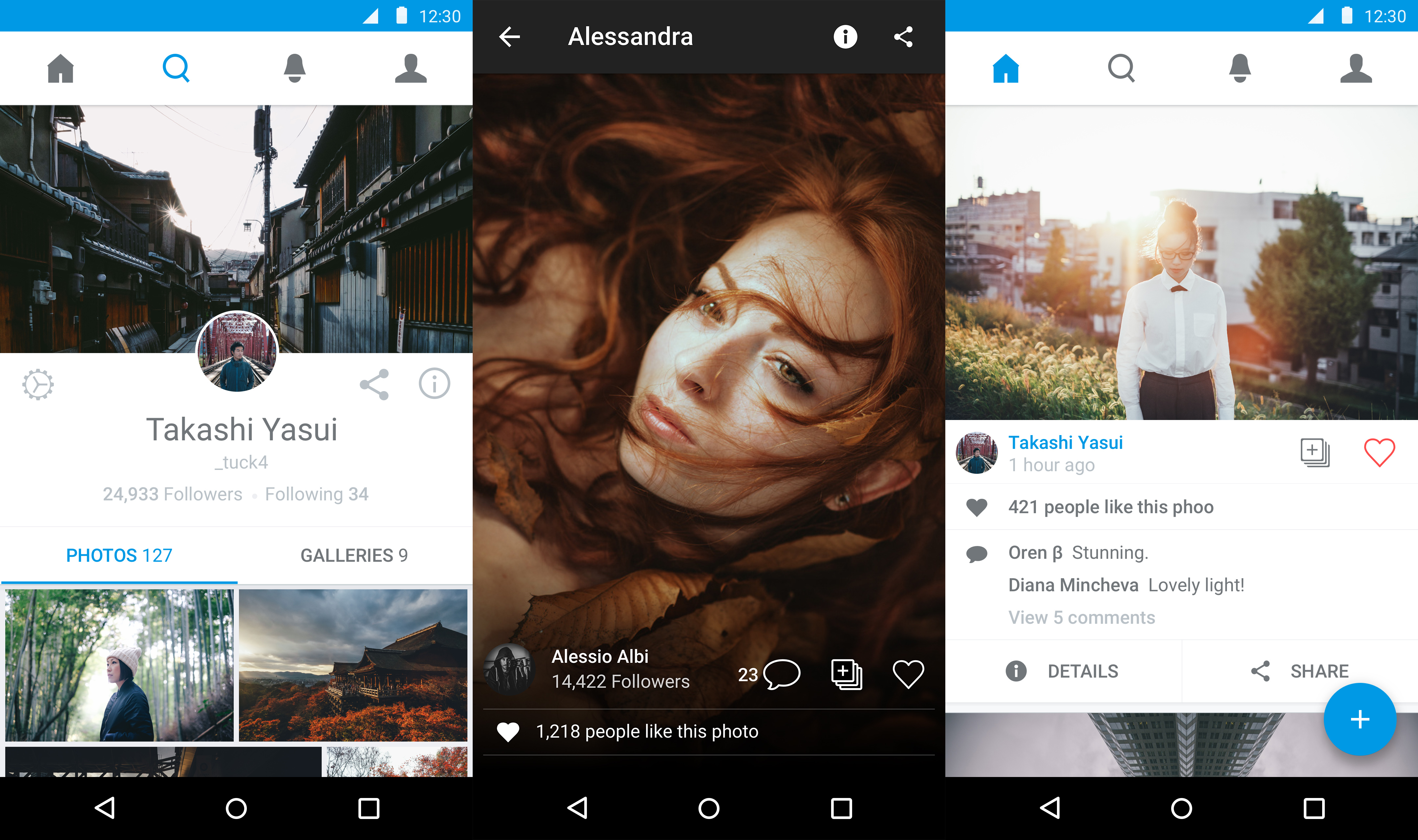 Say goodbye to the dark, overcomplicated 500px app you're used to and hello to the bright, interactive, easy-to-use 500px app that iOS users have been loving since its release. With the new 500px you get:
An all new home feed that features photos by people you follow and recommendations based on the photos those people have liked.
A bright, easy-to-use design that makes 500px a much more interactive experience.
A streamlined search experience that lets you easily find photo or people to follow.
A gorgeous new personal profile layout.
Beautiful, full aspect ration thumbnails on both your profile and feed.
Galleries! Learn more about this exciting new feature here.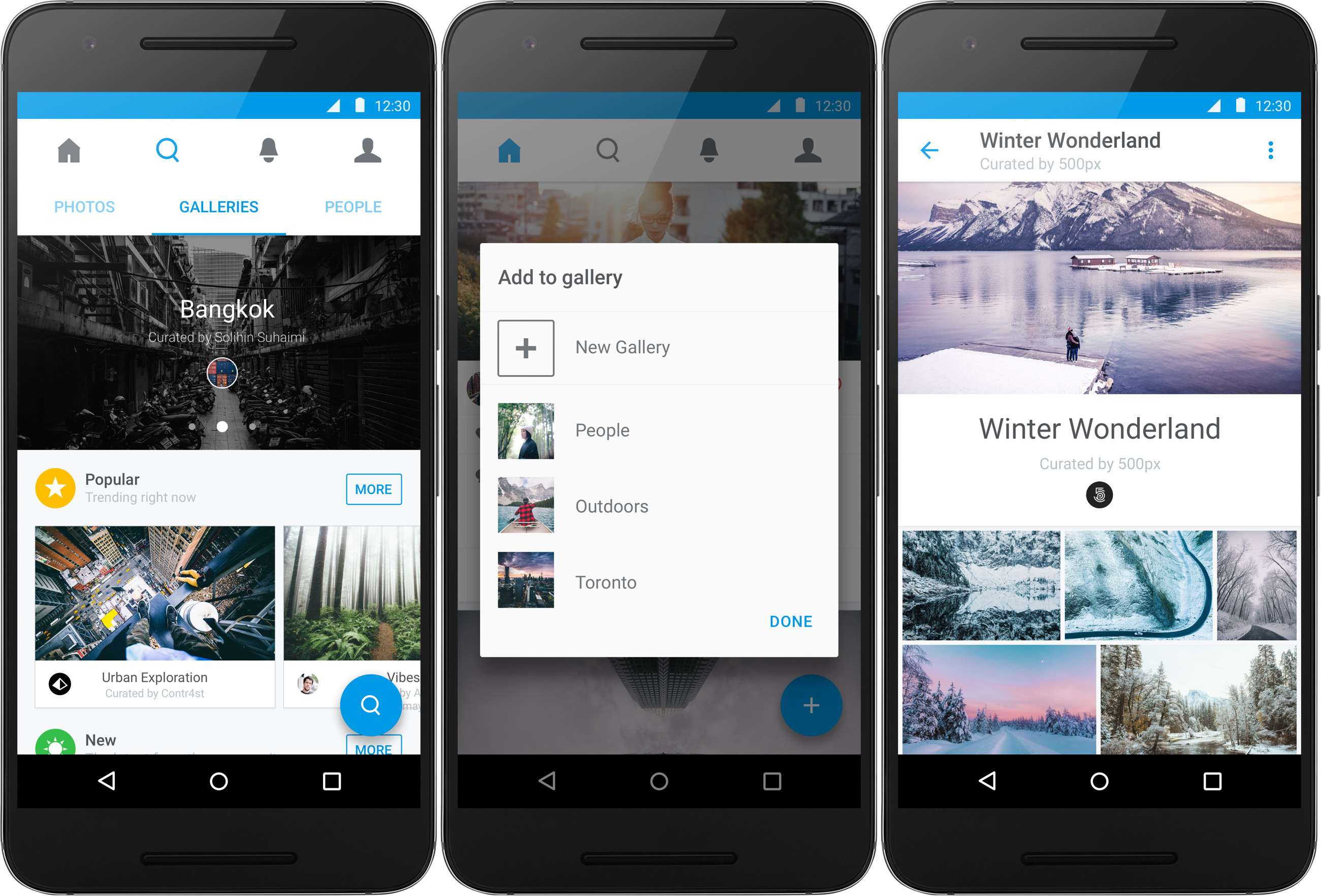 With the benefit of a few months experience, Android users are actually lucking out by getting a much more developed, much improved, more usable app that iOS users first saw.
Many bugs and usability issues have already been fixed, leaving you with a more refined version of the "new mobile 500px" we were so excited to unveil a few months back!
If you're on Jelly Bean (Android 4.1.x) or newer, head over to the Google Play store and give it a download right now.