Just over 2 million 500px users have downloaded the 500px iOS app, and each of them is in for a big surprise this morning. The newest update to the app just went live, and in addition to the standard bug fixes and other minutia that every update addresses, we've got some big news.
Starting with this new Version 2.9, you can now take and edit photos right inside the app itself. Mobile photography lovers rejoice!
Camera with Manual Controls
One of the biggest additions to the app is the little camera icon you'll now see in the top right of your screen when you log on. Click on it and you're taken into a camera mode where you can take photos either in auto or manual mode.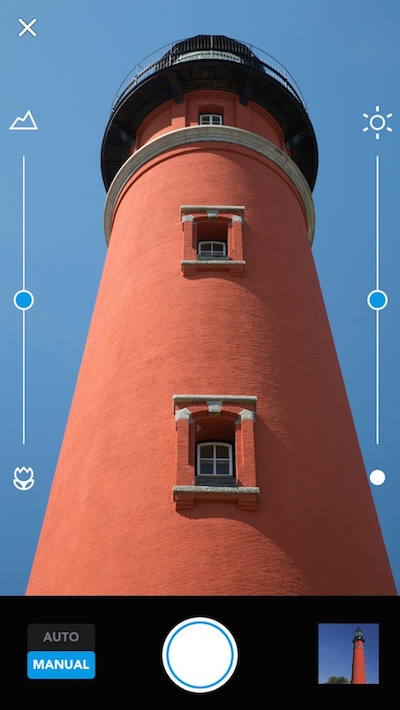 In auto, you can tap to focus and let the camera set the exposure for you. Those who want more control, on the other hand, can switch into manual mode and adjust their focus and exposure using the sliders that pop up on either side of your live view.
If the best camera is the one you have on you, now you never have an excuse for missing that shot you wanted to upload to your 500px account.
Adobe Image Editor and Lightroom Mobile Import
Of course, these days few photos go up on your profile without a bit of post-processing, and so we've packed Adobe-powered editing capabilities into the newly updated app as well.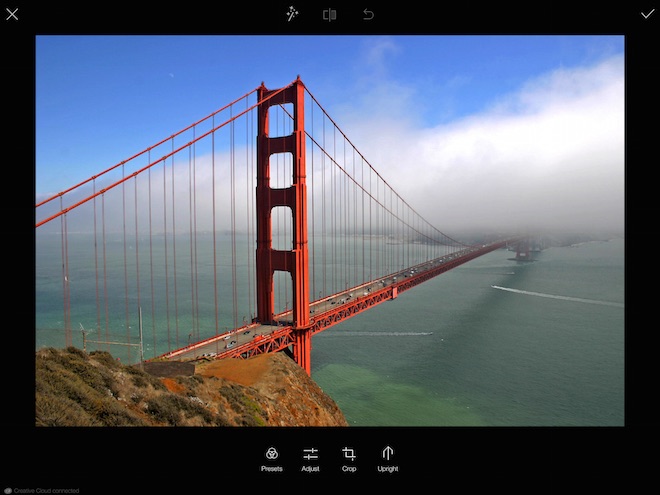 You can adjust Exposure, Contrast, Highlights, Shadows, Clarity, Vibrance, Temperature, Tint, Sharpening, and Noise Reduction by simply selecting your parameter and dragging your finger across the screen.
If you'd rather let the app do the work, select from one of the 22 presets that are built in. And if you've got perspective problems, Adobe's powerful Upright tool is build into the app's editing funcitons as well.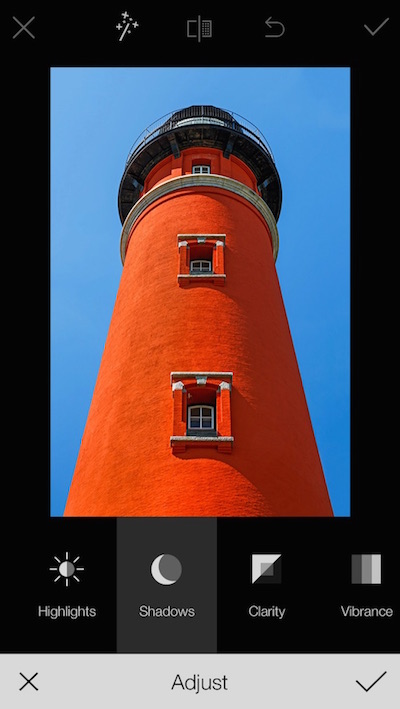 Finally, if you want to take your editing further by using the Lightroom Mobile app for your post-processing — or if you have some photos in your catalogs that you just can't wait to share — you can now import photos directly from Lightroom Mobile.
For New Users
Not everything built into the new application is for existing users and mobile photographers though. We've also made it that much easier to jump onto 500px for iOS.
New users are greeted with a beautiful, simplified tour when they first open the app and click Sign Up.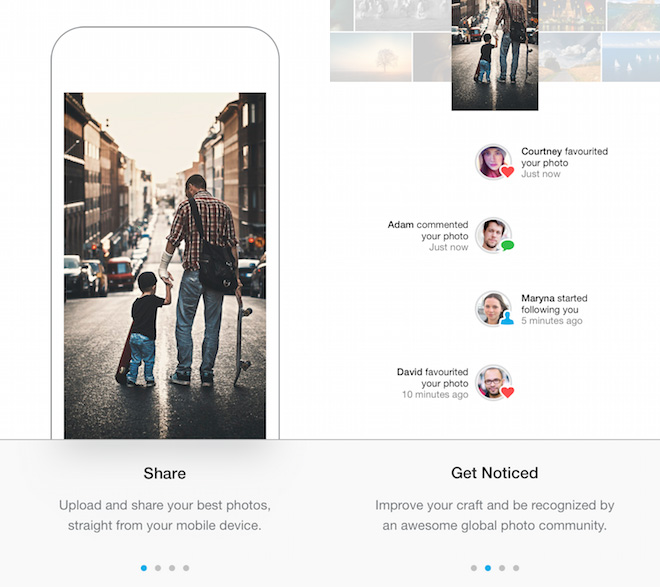 Other Goodies
Finally, a couple of other goodies have also been added as the cherry on top of the update sundae.
Security buffs who use 1Password to keep their accounts safe will be thrilled to hear that 1Password extension support has been added to the new app.
iPhone 6 and 6+ users now have an app optimized for their bigger, more beautiful screens so you can experience the best the 500px community has to offer in all its retina display glory.
And, last but not least, some minor bugs that have been… well… bugging us have also been decisively squished.
Sample Photos Taken and Edited Entirely In-App
Of course all of this is just talk without some samples, so we asked our co-founder and talented photographer Evgeny Tchebotarev to take the app for a spin and send us a few images captured and edited entirely in-app.
Fortunately for us, Evgeny has been globetrotting for the past few weeks — seriously, check out his 500px profile and let the wanderlust and jealousy overwhelm you — and so he was able to capture, edit, and send us some some really gorgeous shots:
This panorama is the only image that wasn't captured in-app (for obvious reasons). It was, however, captured on the iPhone 6+ default camera app and edited entirely in 500px for iOS Version 2.9:
To download the app and take it for a spin yourself, click here. And if you've already got the app on your phone, just run your app updates and you should be all set.