Photography—it's all about passion, skill, and commitment. Ever wondered what a day in the life of a photographer is like? Every week, we ask a photographer to document and share how they spend a typical day at work, giving you an exclusive, behind-the-scenes look at a pro's shooting schedule.
This week, we're spending the day with Michael Woloszynowicz, an acclaimed studio portrait photographer and retoucher based in Toronto.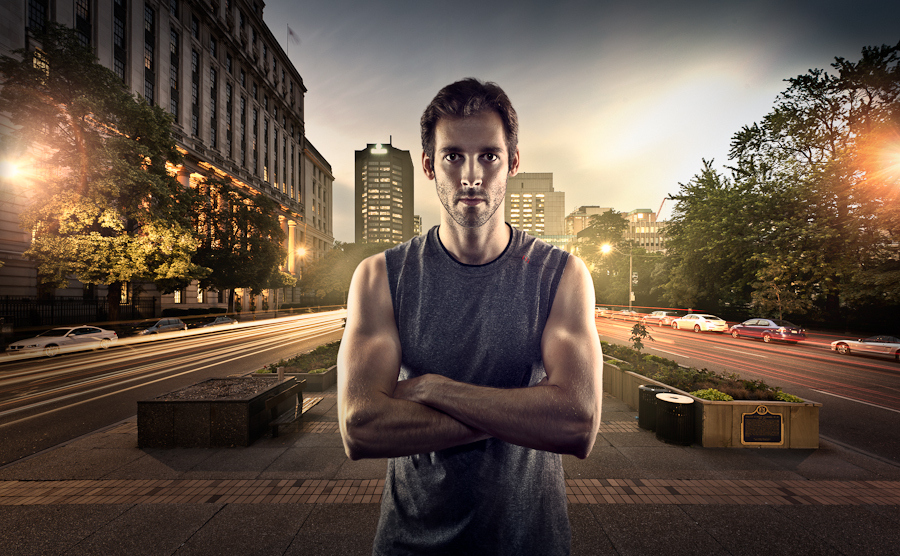 From his handy retouching tutorials to his award-winning portrait work as seen in the image below—it's clear that Michael Woloszynowicz's technique and eye for capturing fashion, beauty, and emotions are unparalleled.
Read on to see how he spends a day's work in the studio, up close and personal with models and stylists.
24 Hours with Michael Woloszynowicz
6 A.M. I typically get up around 6 A.M. on a shoot day (or earlier, if needed) to give me enough time to get ready and double check that I have all the gear I need. I wouldn't call myself an early riser, but 6 A.M. isn't too bad. I used to get up around 4 A.M. when I worked as a software developer, so 6 A.M. feels like a sleep-in anyway. I'll have a quick shower, and I'll check my emails and social media, then I'll slowly come to my senses. Most of my gear is packed in the car the night before so all I have to do is grab my camera and MacBook, and head out the door.
7 A.M. The studio is an hour away from my home, so I'll usually leave by 7 a.m. when I have a 9 a.m. call time for a shoot. I drive a Golf GTI which seems to fit a surprisingly large amount of gear, and I can just squeeze a 9ft roll of seamless into it.
8 A.M. I always stop at one of my favorite coffee shops right near the studio called Te Aro. I usually have a latte or cappuccino with an almond croissant, which seems to give me just enough caffeine and sugar to power me through until lunch. After that, I arrive at the studio. I start setting up my gear and getting settled in.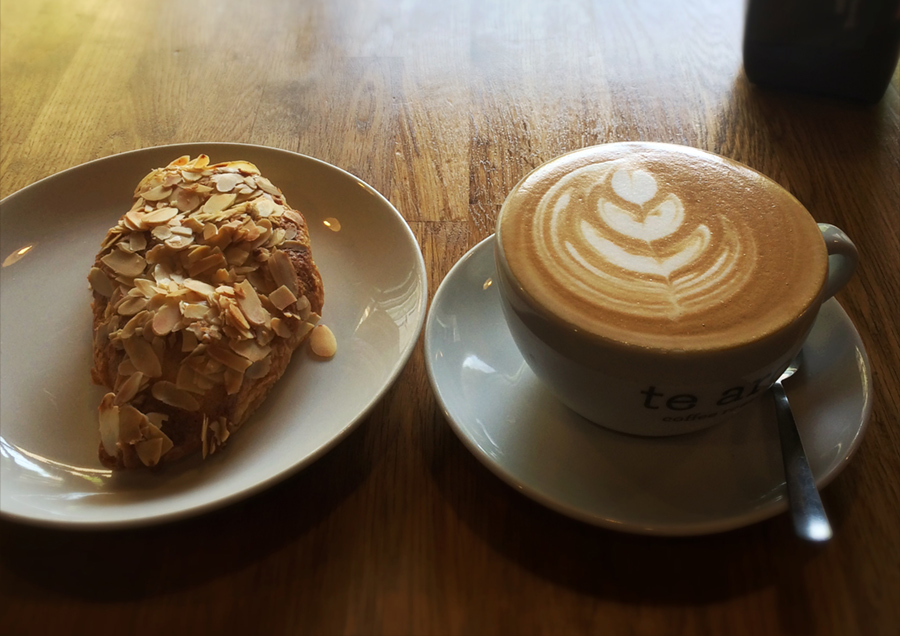 9 A.M. The models and team usually arrive at this time. We chat about the looks we'll be shooting and go over moodboards. The makeup artist and stylists start doing their thing, while I start roughly mapping out my lighting, setting up backgrounds, flags, v-flats, and anything else I might need. I'll usually check the lighting with an assistant or stand-in to get an idea as to whether I'm in the right ballpark. I try to get them close to the look I want, but I end up fine-tuning once the model sits down in front of the camera. I'll usually consume another espresso at this point just to be on the safe side—I love coffee by the way.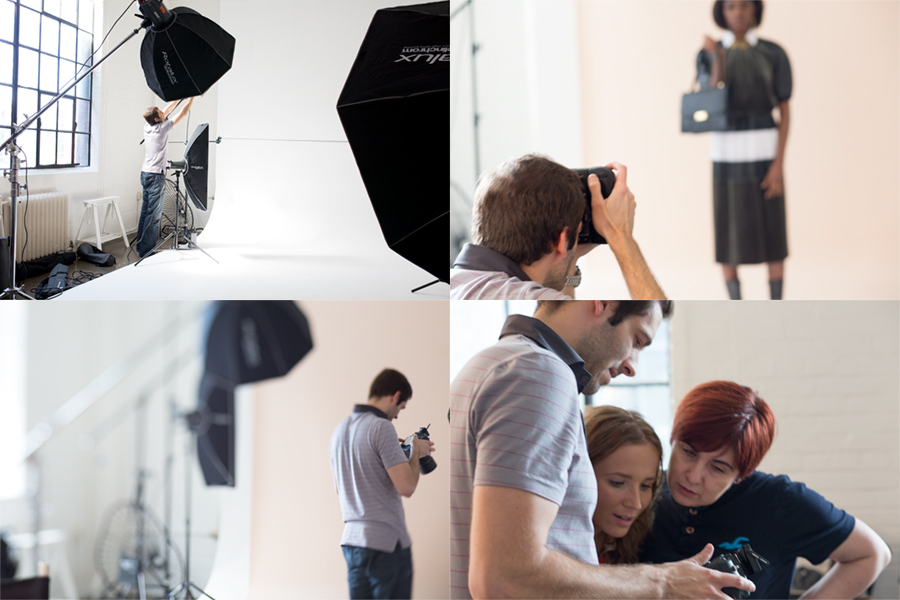 11 A.M. At this point, we'll usually start shooting the first looks. After about 10-15 minutes of tweaking the lighting and getting a grey card or color checker shot, I'm ready to roll. I don't use a light meter—I set up each light by feel, and then refine it based on what my LCD is telling me. For studio work, I only ever use two lenses: the Nikon 70-200mm f2.8 VRII and Nikon 85mm f1.4G. This is really all you need, provided your studio is long enough to shoot full-length shots at a 70mm focal length.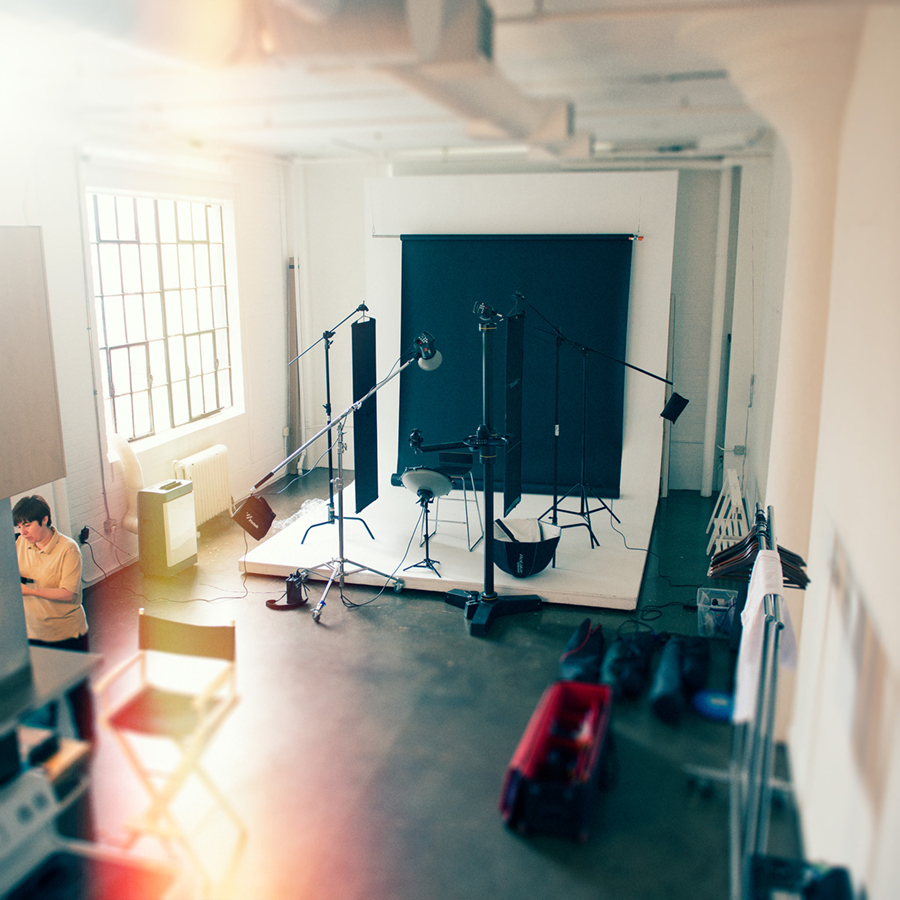 12 P.M. By this time, we're usually on to the second look. Some minor changes to the lighting are made. I tend to keep lighting fairly consistent across an editorial series, making either slight modifications based on things I notice after reviewing the images from the first look, or changing to a different light shaper that still matches the characteristics of the first. Generally, if I shoot hard light or soft light, I'll continue to do so throughout the shoot. Other changes may include the addition of a kicker light or replacing the background color.
1 P.M. After wrapping up the second look, we usually make something to eat. Contrary to popular belief, models do eat and get hungry like the rest of us. I'll usually bring a fruit and veggie tray, along with some crackers and dip, as well as a pizza and other frozen items that we cook up. I tend to stick to vegetarian options to ensure that it works for most people. Of course, lunch is followed up by another espresso.
2 P.M. Following lunch, we'll finish up the day by shooting the last 2-3 looks in the same manner as the first. The make-up and hair tends to build on the first look, so each change takes around half an hour versus close to two hours for the first. If we end up shooting two models in a single day, then we try to shoot each look in around 45 minutes and keep the changes minimal. If we are shooting two models, then the second model usually arrives around this time so we get her in the makeup chair while I finish shooting the first model.
6 P.M. The day tends to wrap up by this time. Everyone starts to pack things up. I begin breaking down the gear and cleaning up. Packing takes around an hour depending on how much gear you have. I usually have around 5-6 strobes and 10 different modifiers with me to give you an idea. Before leaving the studio, I have one more espresso to power me through the drive home.
8 P.M. After stopping for a bite on the way back from the studio, I arrive at home by this time. I go through all the photos on my camera's LCD screen and remove any test looks, out-of-focus images, and blatantly bad poses or expressions to avoid wasting hard drive space. I'll get my computer going and start copying the files from my cards to an external drive as DNG's so that I have an immediate backup. If I feel up to it, I'll start importing files into my Lightroom catalogue, but I tend to leave this for the next day once my mind is a bit better rested.
9 P.M. I kick back on the sofa with my laptop. I check my emails and social media while the TV is playing. A glass of red wine is sometimes thrown into the mix as well.
11 P.M. I'm usually off to bed by this time, so that I can start get a good rest and start the day early. On days when I'm retouching, I'll usually stay up until midnight as I find I'm more productive late at night. On shooting days, I feel pretty drained by this hour, so I find it best to get a good night's sleep.
We hope Michael Woloszynowicz's action-packed 24-hour account of his day provided you with insights on what it takes to be in the industry of shooting fashion and beauty portraits.
Want more portraiture inspiration from Michael? Scroll down for a collection of his striking and stunning shots:
Aside from portraits, Michael also shoots architecture and landscape photos:
Follow Michael Woloszynowicz on 500px to see more of his images. Visit and follow his Facebook, Twitter, and Instagram pages. He is also a writer for Fstoppers.
Got any questions for Michael about his shooting schedule, process, and gear? Just leave a comment for him below!
Check back next week for a new installment of A Day In The Life featuring another 500px photographer. Who would you like to see next? Comment below, and we'll do our best to reach out to them!