In recognition of Women's Month, the Women in Photography Photo Walk event was held on March 25th in Orlando, FL. The event welcomed more than 50 guests to network and foster an encouraging atmosphere for female photographers. Although the event attracted a diverse crowd of supporters of all genders and ages, it focused on empowering women to pursue their photographic dreams without fear. Attendees had the chance to hone their skills under the tutelage of fellow photographers as well as access giveaways and educational materials sponsored by 500px, Sony Alpha Female, and Narrative App. By encouraging social activities such as a photo walk around the city, this inclusive environment served to remind aspiring top-tier female photographers that they should dare to conquer the world with their creative brilliance.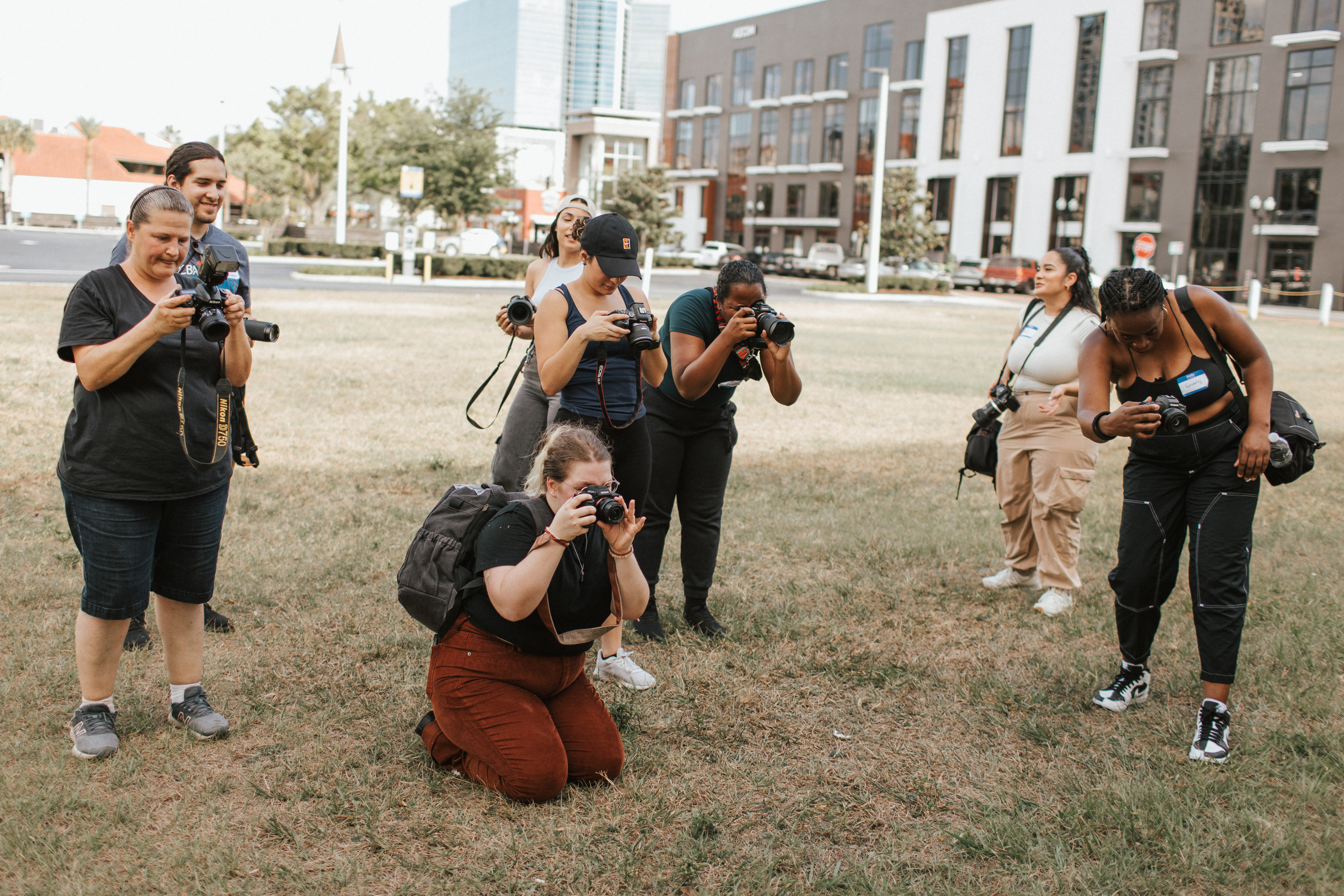 At the Women in Photography Photo Walk, Angela Perez and Mary Bel shared their expertise and discussed their professional journeys. The event began with the two photographers offering up valuable advice to those in attendance. They spoke about their art and past achievements as women in the industry, impressing attendees with their commitment to forging a supportive network. 
After gathering, participants set off on a photo tour of Orlando, capturing street scenes while learning from seasoned professionals. During the tour, our attendees had a chance to learn about our sponsors. Notable mentions include 500px, an online resource for photography; Sony Alpha Female, which provides funding for female photographers; and Narrative App, designed to help photographers tell stories through photos.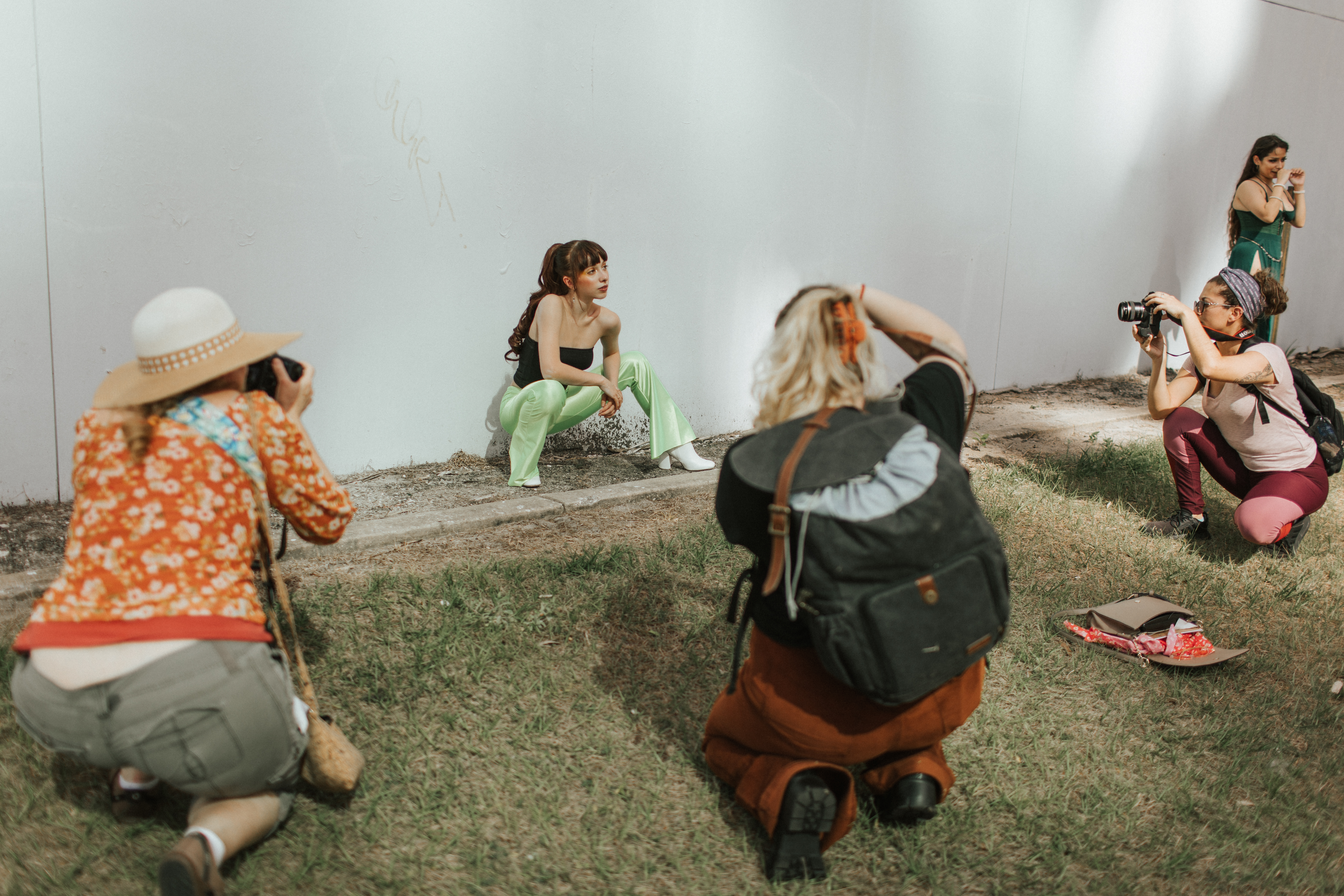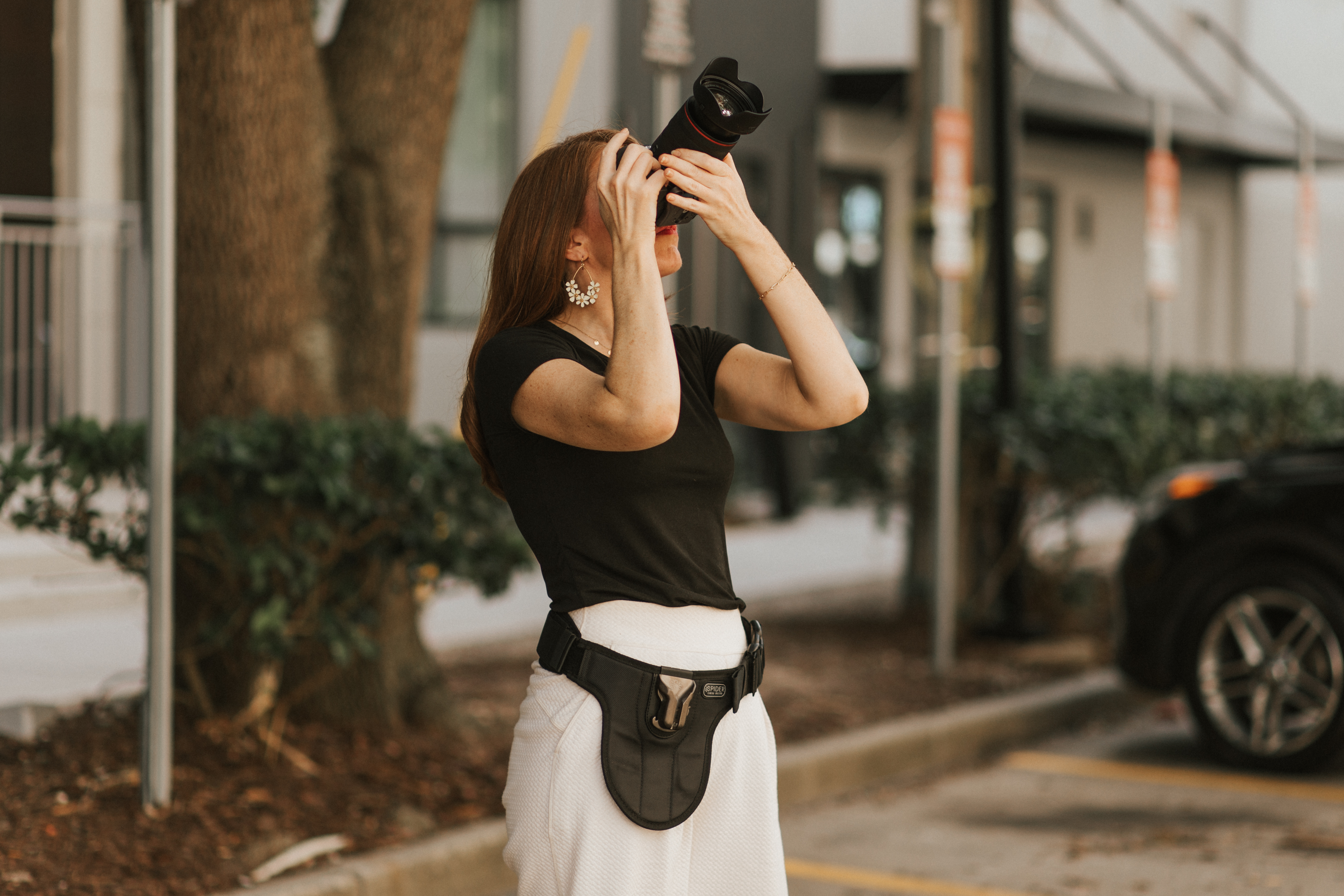 Rather than just being informative, this event was also uplifting – bringing together like-minded people in an environment filled with educators, sponsors, and most importantly: communities of support. Women have come far in the field of photography – events like this only increase our drive to recognize and celebrate these accomplishments. Women are joining forces by sharing their knowledge – this is what introduces true growth in any profession. 
Through workshops, discussions, and networking opportunities, attendees of this event were able to learn from each other and gain inspiration to continue pushing boundaries and breaking glass ceilings in the photography industry. It was evident that the support and encouragement shown at this event will have a lasting impact, not only on individuals but on the industry as a whole. By coming together and sharing their experiences, women are creating a community that encourages and celebrates diversity and creativity in photography. The event featured discussions on topics such as the intersectionality of race and gender in photography, the challenges and benefits of starting a photography business, and the importance of representation in the industry. This interactive workshop allowed attendees to learn and practice their existing photography skills, focusing on lighting and portraiture techniques. With discussion about important topics in these fields, attendees were able to leave with an enhanced level of knowledge related to lighting and portrait photography. Attendees were able to gain hands-on experience and learn new skills from experienced professionals.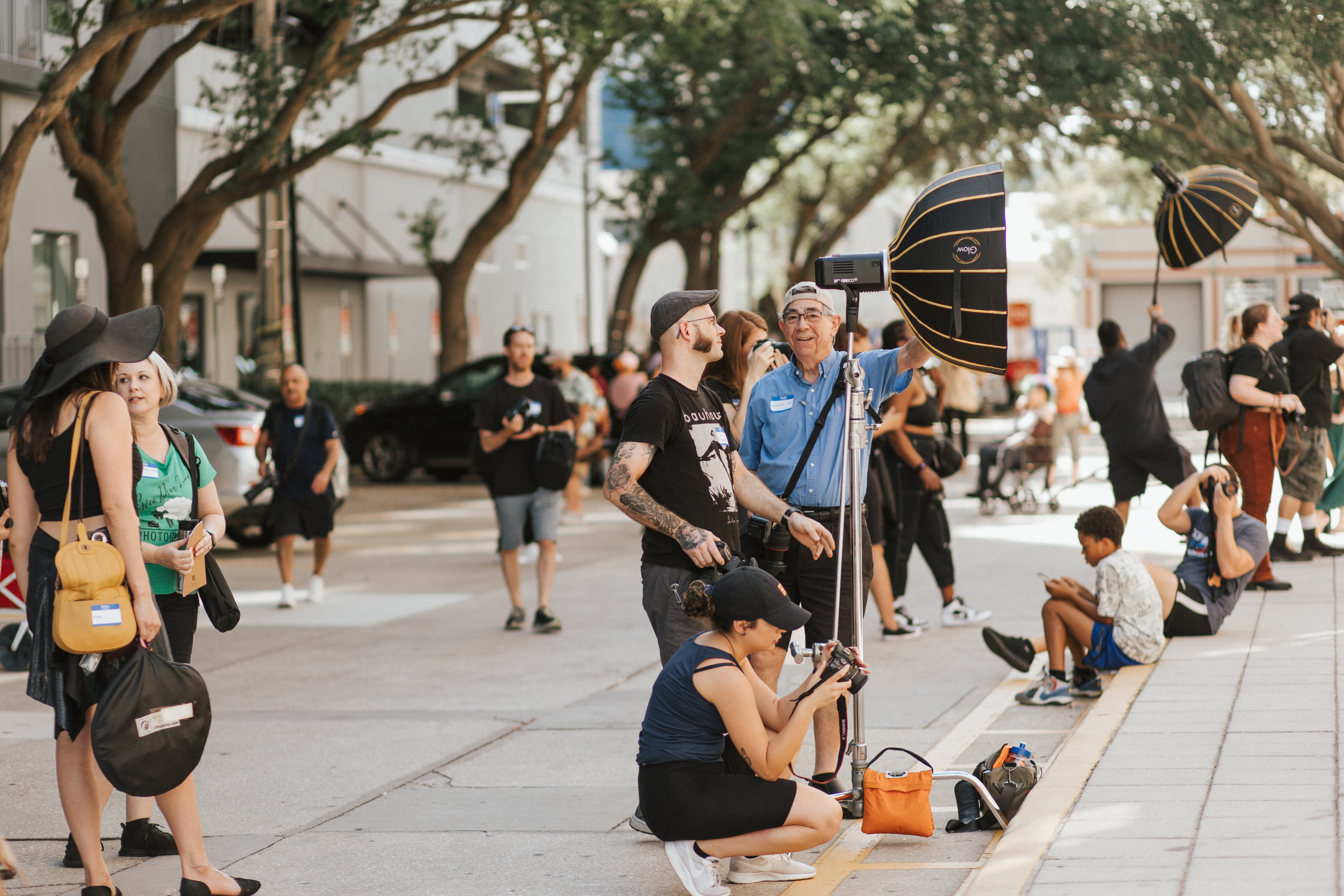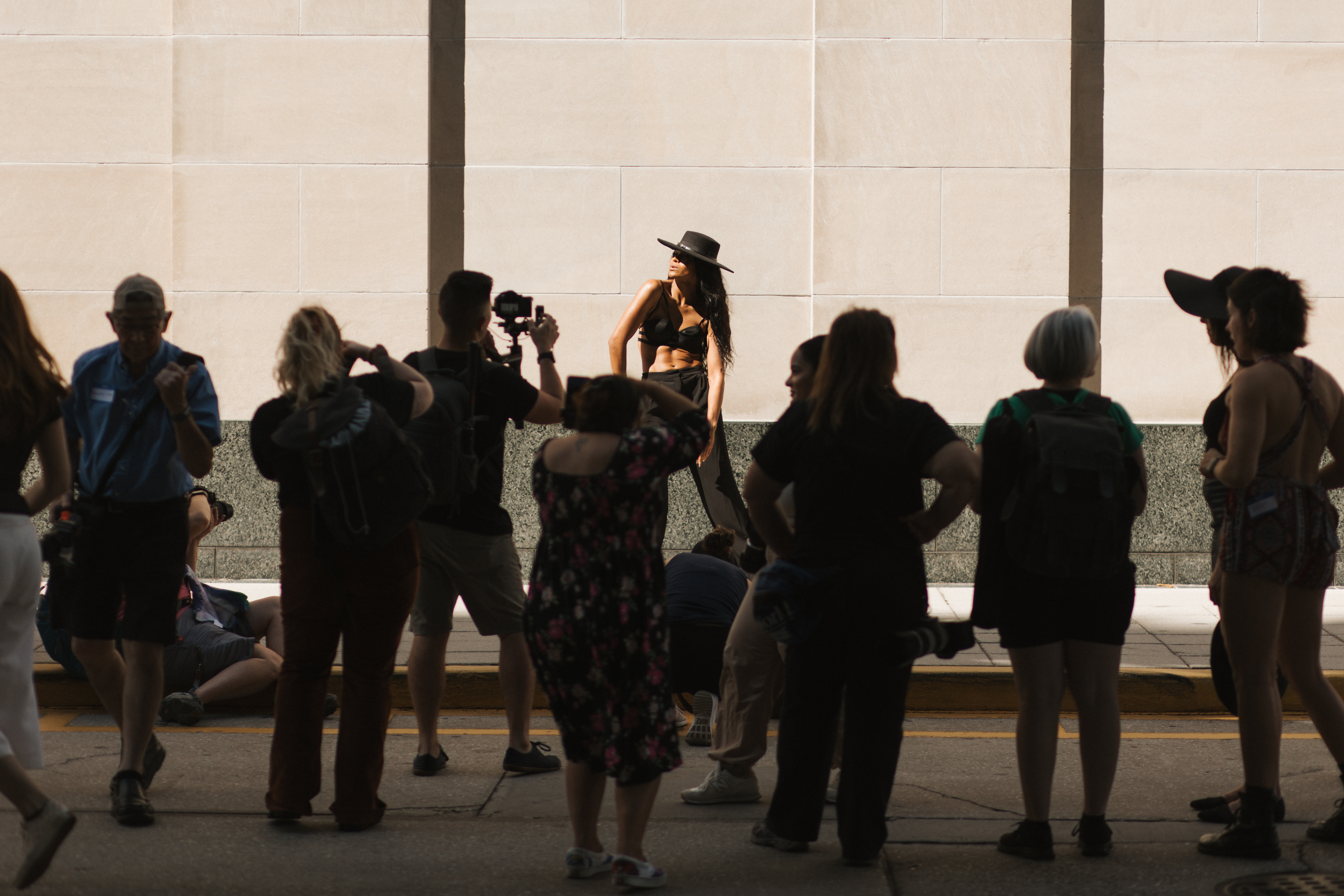 Networking opportunities allowed attendees to connect with like-minded individuals and establish valuable connections in the industry. The sense of community and support was palpable throughout the event, with attendees sharing their work and offering feedback and advice to one another. 
Overall, the event was a powerful reminder of the importance of creating spaces and opportunities for women in the photography industry. By coming together, sharing knowledge and experiences, and offering support and encouragement, women are breaking down barriers and paving the way for future generations of female photographers.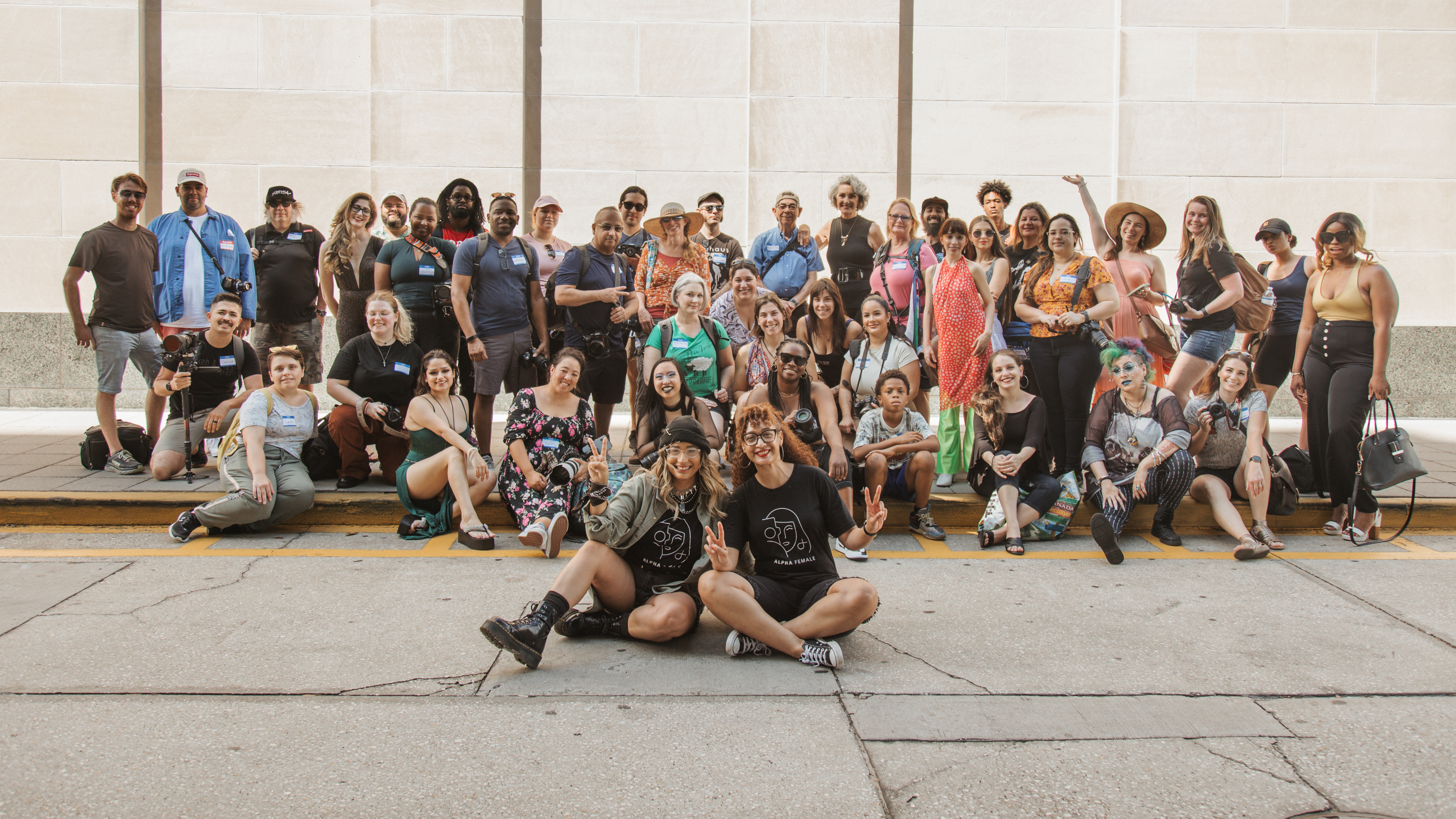 The entire Women In Photography Photowalk Crew led by Angela Perez and Mary Bel in Orland Florida on March 25th 2023.
Not on 500px yet? Sign up here to explore more impactful photography.