Kathryn Han is the Director of Design at Contently, a content marketing technology solution. As an award-winning creative with more than 10 years experience in design for global brands, Kathryn is now responsible for leading Contently's brand.
Prior to joining Contently, Kathryn worked for global publishers and brands including Condé Nast, Vogue, and Avon. Kathryn's work has been recognized by the Art Director's Club, Clio Awards, and numerous other design magazines and exhibitions worldwide. She is an avid Swiss and Dutch design collector.
---
If you haven't read about the thought process behind the recent Netflix rebrand, you've at least likely noticed some differences on your way to binge-watching Orange Is the New Black.
Quick summary: Gretel, the creative studio used by Netflix, began by updating the brand's logo and ended with rolling out a total rebrand, including "visual toolkits, content spots, brand guidelines," and even Netflix's first-ever tagline: "See what's next."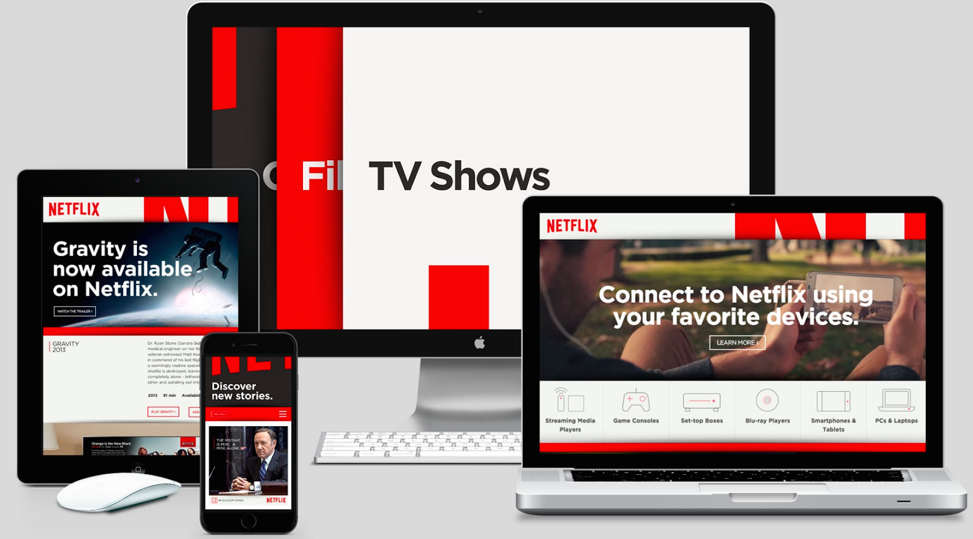 As a Netflix user, I was excited about the enhanced experience and overall feel. As a designer, I noticed how the new identity leverages cinematic imagery to create an impactful visual language. The design also provides a framework for both written content and imagery to live in a flexible but recognizable system that's specific to Netflix. To that end, here are a few thoughts about why design teams and content marketers need to work more closely together to build a unified system.
Design is critical to content marketing's success
It's important to reiterate why design needs a seat at the content marketing table, as it's not always easy to collaborate across departments. Any cross-department work requires creating—and sticking with, no matter what—a process that streamlines the workflow. There will almost inevitably be frustrating days when it seems easier to make decisions that silo design and content marketing. On those days, remember that:
Aligned design helps build long term relationships with audiences.

When we redesigned Contently's digital publication, The Content Strategist,

our data

found that people who read multiple stories on their first visit to TCS were more than twice as likely to return. Based on that information, our design team redesigned the layout with an infinite scroll feature, and our return visitors have since skyrocketed.
If visuals and brand voice aren't aligned, it's a waste.

When the visual images you use don't align with your brand's voice, you'll waste resources and dilute the message. This is true for both individual pieces of content and overall branding. If you're a brand with multiple messages for different target audiences, it's easy to confuse your audience. Misaligning visuals and content is the most common source of this confusion.
We've come a long way from the days of creative teams having to rationalize the need for strong imagery in content. Content marketing as an industry has matured a lot over the past few years. Marketers increasingly understand that audiences need to be engaged rather than interrupted, and they understand that images are an important part of true engagement.
Netflix, which once functioned primarily as a content distribution platform, has transformed into a content publisher. Similarly, many of the world's leading brands now approach marketing with a publisher's mindset, a strategy that includes investing in visual storytelling in order to build long-term relationships.
The question now is how we can do a better job of collaborating to tell even better stories.