Christmas tiramisu by Darius Dzinnik
We're kicking our weekly contest into a… quirky sort of high gear this week. Since we've decided to make Festive Food the theme of this week's contest — admit it, the food is the main reason we like the holidays anyway — we wanted to give something away that would match that theme.
And so, in addition to giving away two months of free Awesome membership to a random participant in the contest and featuring the best 15 photos right here on the ISO blog, the best photo of the bunch will earn its photographer a two-pack of PhotoPhreezePhun camera-themed ice cube trays by the folks at enlight photo!
That's right, you can spruce up and cool down your cocktails simultaneously with the frozen camera, lens or flash of your choice.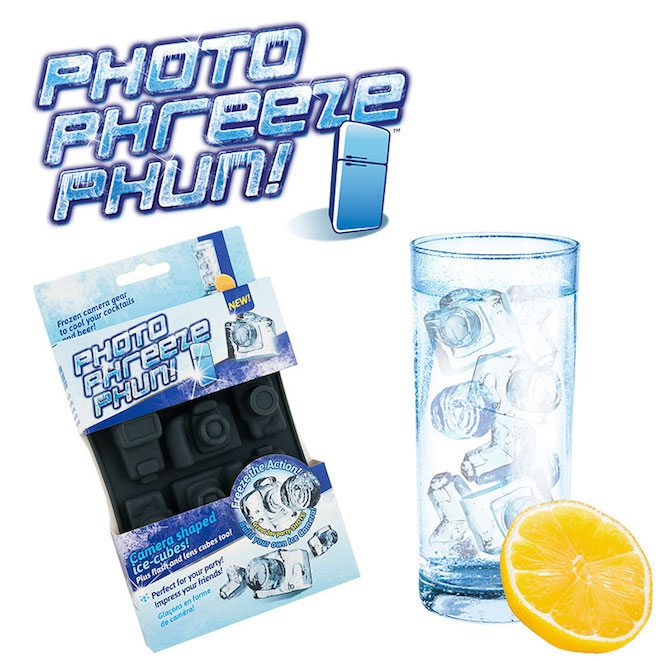 So, what do you have to do to possibly win yourself some ice cube trays, a couple months of Awesome and/or your photo featured on the blog? Easy.
1. Shoot a photo that fits the Festive Food theme.
2. Upload the image on 500px, or select a photo you've already uploaded to your 500px page.
3. Add the tag #500pxFestiveFood to your photo descriptions. To learn how to add tags to your photo, click here.
4. You're done! Track all entries here.
You have till Christmas Eve, December 24th at 11:59pm Eastern Time to enter your photos into the contest. After that you better get to bed because (if you celebrate Christmas) a fat guy and some reindeer are planning to land on your roof and break into your house through your chimney… don't wanna be around for that.
Once you've entered your photos, you're ready to go enjoy some of that food you were taking pictures of. We'll announce the winners on the blog in the New Year!
So ready… set… shoot! And if you need inspiration, scroll down to see some of our favorite Festive Food photos on 500px right now:
Good luck, everybody! Can't wait to see all your festive food photos come a floodin' in.