Our hearts melted when we stumbled upon this adorable shot of two owls sharing a bite by Mark Bridger. Naturally, we just had to ask the nature photographer from West Malling, South East England all about it.
Read on for the heartwarming story behind the shot and an exclusive Q&A with Mark—plus, more adorable shots of owls!
"I took this photo from a private hide on an old pig farm in Berkshire, England when the chap who owns the land invited me up there. These owls are completely wild. They're called, "Little Owls" or Athene noctua. They were introduced into the United Kingdom in 1842. They are now on the decline with about 5,000 breeding pairs left in the U.K."
"They hunt during dawn and dusk, but they can be found throughout the day perched on a branch or handy post. They are my favorite owls to photograph—so full of character."
"On this day, the owlets had been out of the nest for about three days. They were still being fed by the parents. There are five owlets, so I was hoping to see all five at once on the farm gate, but they came in one by one to be fed. I could hear them in the tree above me, screeching for food, so their dad would catch a worm and wait until one would drop in for a feed. At this moment, a little owlet landed on top of the post…and just opened his little mouth waiting for Dad to pop a worm in. It reminded me of my son being fed as a baby!"
"I shot the photo with my Canon 1DX and a friend's Canon 500mm f4 IS lens. It was getting quite late, about 9 p.m., so I used an ISO of 2000, f4 1/500 @ 500mm. I only managed to get one frame with his mouth open, which I didn't notice until I got home, so I was very happy when I saw it. I used Apple Aperture to process my RAW files, but I didn't really have to do much to this photo—just a quick noise and sharpen, and a bit of contrast adjustment."
"The best advice I can give somebody photographing wild owls is to stay with your subject for as long as you can. You never know what will happen!"
Now let's meet the guy behind the lens. Scroll down for our Q&A with Mark Bridger, and more of his delightful photos!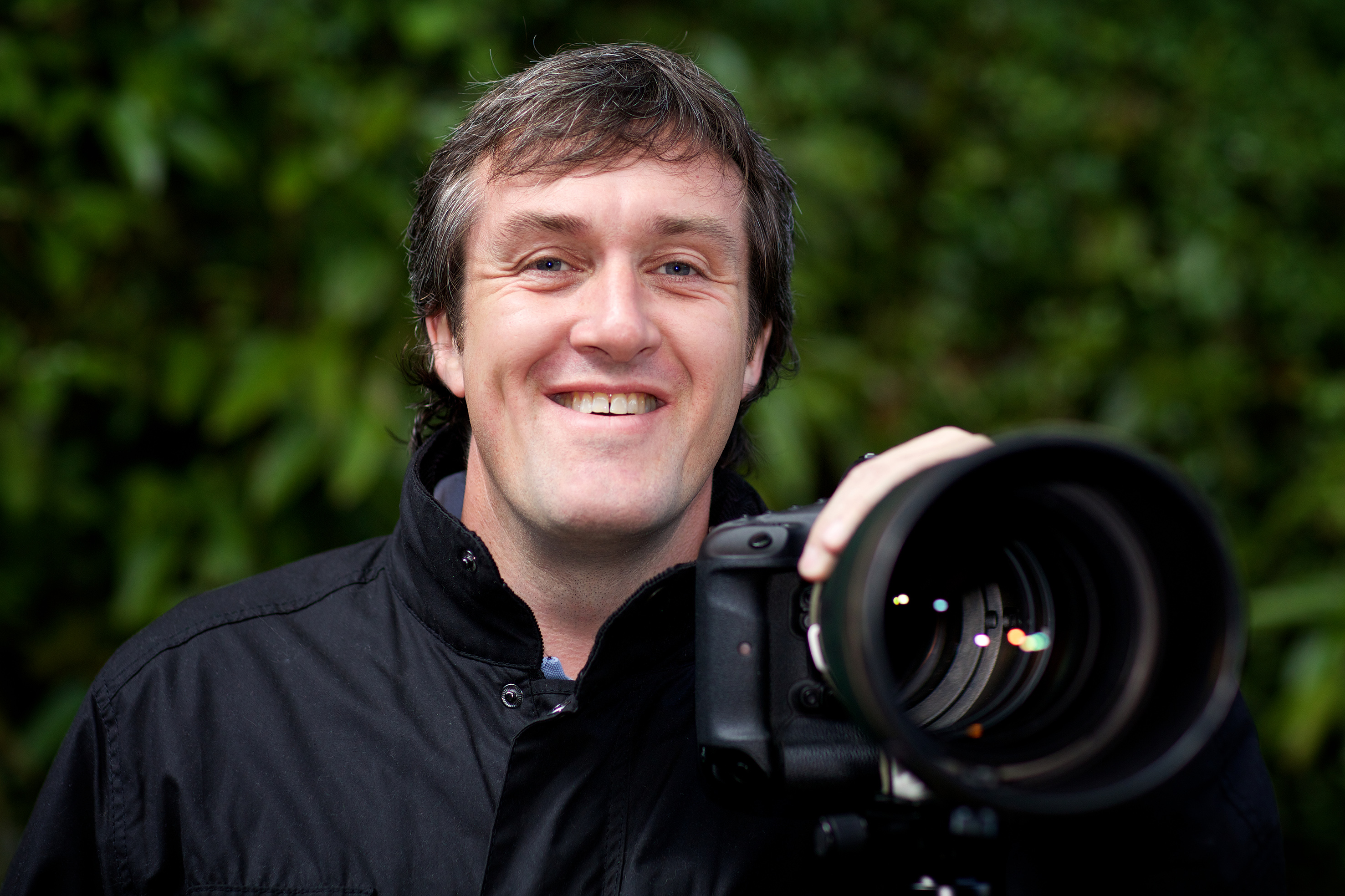 Hi Mark! How did you get started with photographing owls and other wildlife?
MARK BRIDGER: I've been taking photos for nearly six years now, since my wife bought me a Canon 40D for my 40th birthday.
What can we find in your camera bag?
MARK: I shoot with a Canon 1DX and a Canon 5dmk3. I have all Canon lenses in my camera bag. I prefer prime lens over zooms, but wouldn't say no to a 200-400! The lens I normally use for my wildlife work is my trusty Canon 300mm f2.8 IS L. I love this lens—at f2.8, it's great shooting with it. It also takes extenders really well. I also often use a friend's Canon 500mm f4 IS lens. Hopefully, I will get one for myself one day.
What's the most memorable experience you've had as a photographer?
MARK: Probably the best thing I have done in photography is winning a safari in Kenya with a South African company called Wild Eye. I went on this safari last year, and had a great time with such awesome animals around. We were out from 6 a.m. in the morning, and we didn't come home until 7 p.m. We were all day out in the bush, taking photos of awesome animals with great photographers, like Morkel Erasmus and Marlon Du Toit. I would love to go back again one day!
Follow Mark Bridger on 500px to see more of his wildlife images.
Browse more photos of Little Owls (Athene noctua).
Got any personal encounters and awe-inspiring photos of owls to share? Comment below!