Halloween is just a few days away! For me here in New York it means only a few more days until all manner of crazies make their way down to the village for the annual parade; for people outside the US it means… well… nothing; and to us here at 500px it means getting to create a few Halloween-themed features just because we can.
Yesterday, we shared a spooky portrait tutorial by the talented Felicia Simion, and today we have yet another feature in store: today we tell you the story behind the most popular Halloween photo on 500px!
If you go search "Halloween" on 500px and sort your results by pulse, this is what you're going to come up with: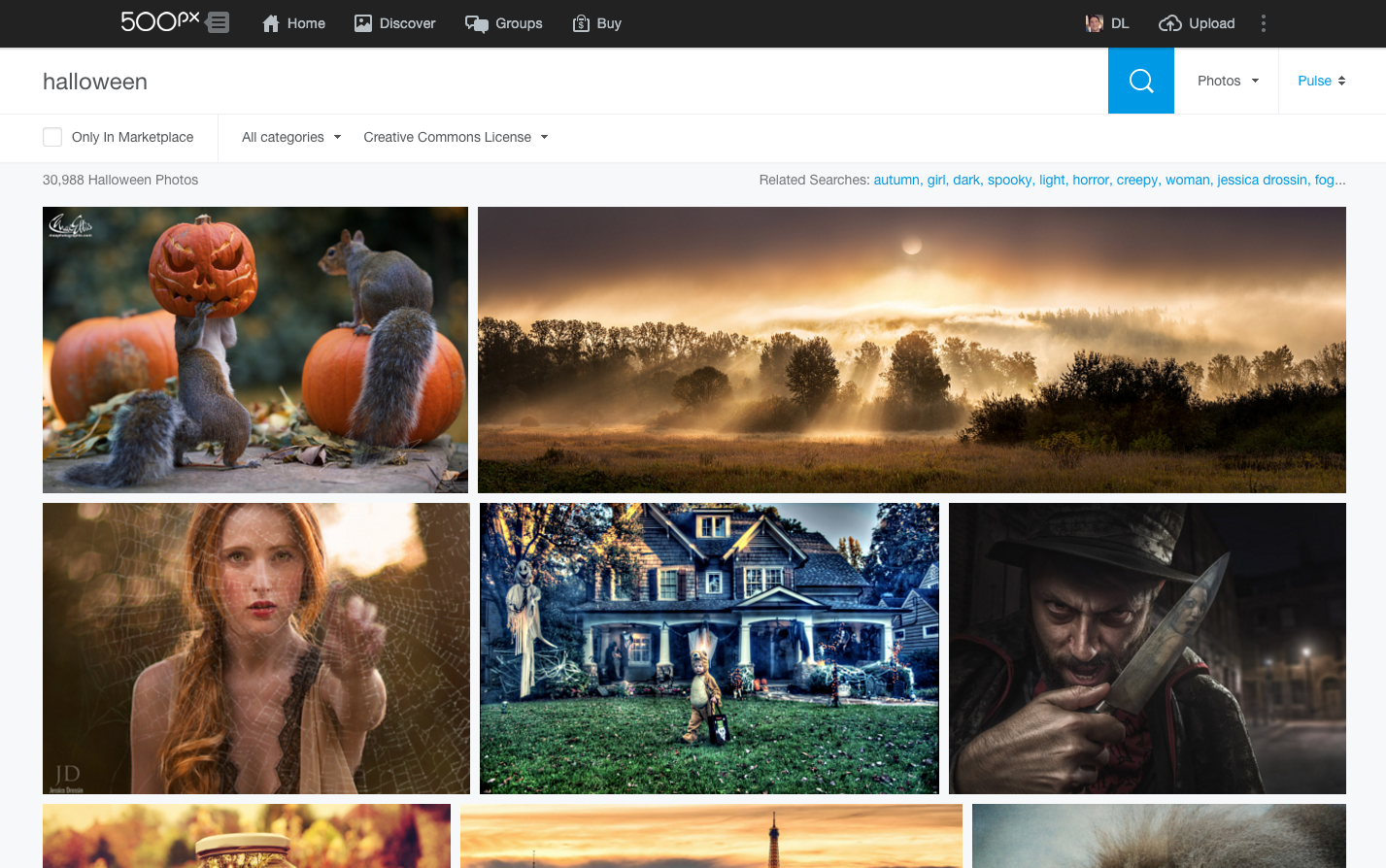 And right at the top, you'll notice the photo we're talking about. The world-famous "Flogging a Dead Punpkin" by Max Ellis:
Captured last year, this photo has gone as viral as any photo on 500px ever has. Licensed to news outlets around the world, it's already been popping up all over the place AGAIN this October as people wonder how in the world it was captured!
Well, lucky for you, we've got the scoop. We spoke to Max and asked him how this shot came to be. Not only did he tell us, he shared some more pumpkin squirrel action with us! Check it out:
How I Got the Shot: Flogging a Dead Pumpkin
by Max Ellis
The Squirrel pix just started off as a few ideas to bolster my daily photo blog on Blipfoto.com. I've been posting a photo of my day every day for about 5 years now, and obviously most of the time nothing noteworthy happens. So, inspired by seeing these furry tree rats hopping about the garden and investigating everything left out, I started leaving things out on a table and watched what happened.
They were well received on blipfoto and I started putting them up on other social media.
The pumpkin one came about as part of this Squirrelisimo series. We love halloween and the kids always insist on me buying about 20 pumpkins of varying sizes and then we all carve them and they lay about rotting for several days. Squirrels love pumpkin seeds and quickly demolish the fruit to get to the seeds inside so it wasn't very surprising to see one sticking her head into one!
500px was instrumental in getting the images picked up by Caters (my syndication agent). I'd been approached on several occasions by other agencies but it seemed like more trouble than it was worth, but I decided to go with them on this image and they had it placed worldwide without much difficulty.
All of a sudden it started appearing in various mags and newspapers, and then it was a short hop to national TV, ABC in the states and then several shows in the UK on BBC and ITV, Japanese Breakfast TV, and a few others I can't remember.
It's still doing the rounds this year. I've beefed up the collection with a few new shots and am even doing commissions! The Chainsaw manufacturers Stihl are using a series to spearhead a viral campaign this weekend!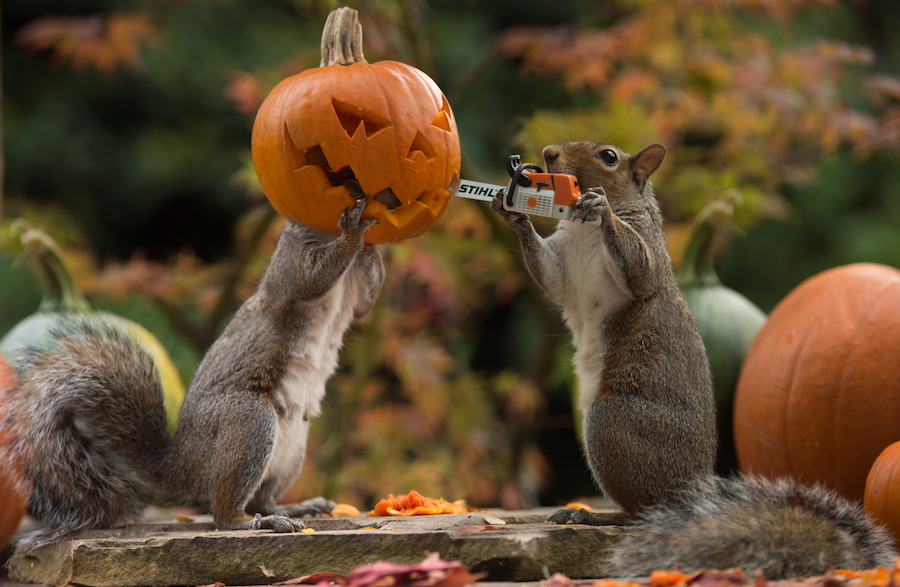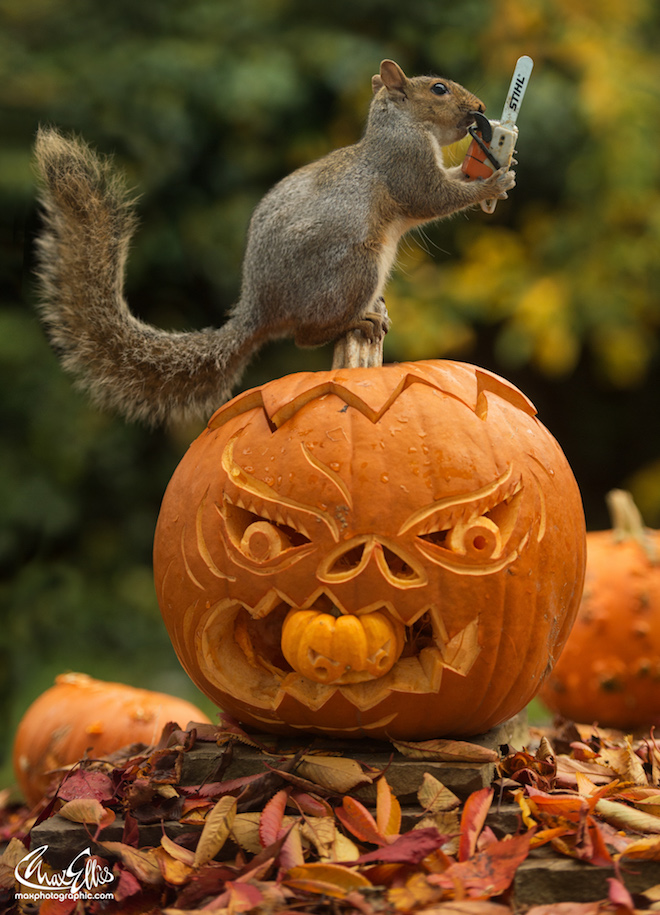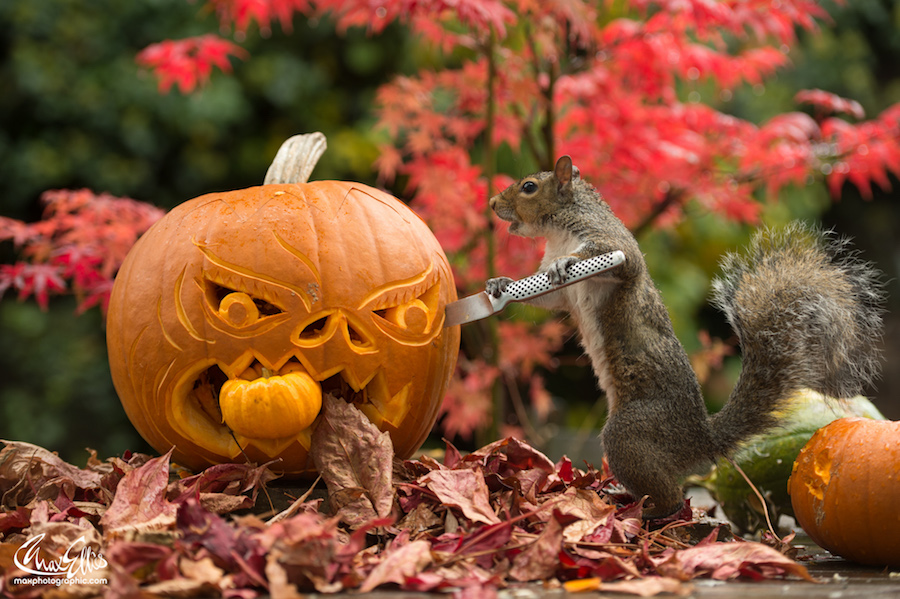 What a cool series of photos! And you thought the squirrels in your backyard were just a nuisance…
To see more of Max's work, be sure to follow him on 500px, visit his website, or go say hi on Twitter. And don't forget to check out the story behind another of his viral squirrel photos right here on 500px ISO!