At 500px, we know location can make or break excellent photography. That's why we teamed up with Peerspace, which boasts thousands of unique and affordable spaces for photographers to browse and book across the United States. Together with Peerspace, we selected five 500px photographers to shoot their own photo series and gave them full creative license in eye-catching spaces across the U.S. This is the third of five series, from photographer Nick D'Andria.
My name is Nick D'Andria, and Atlanta is my forever home. I shoot just about anything, as I try not to limit myself. But I've taken up lifestyle and commercial work in the last year—it's a good way for me to work with brands and people to help bring a story to life.
The style
Photography allows me to express my thoughts and ideas without saying anything: a photo speaks for itself. I got into photography as a simple way to document my everyday life, as I wanted to be able to cherish more than just a memory. To this day, I enjoy being able to capture the life that goes on around me. After all, there's a story to tell in every image.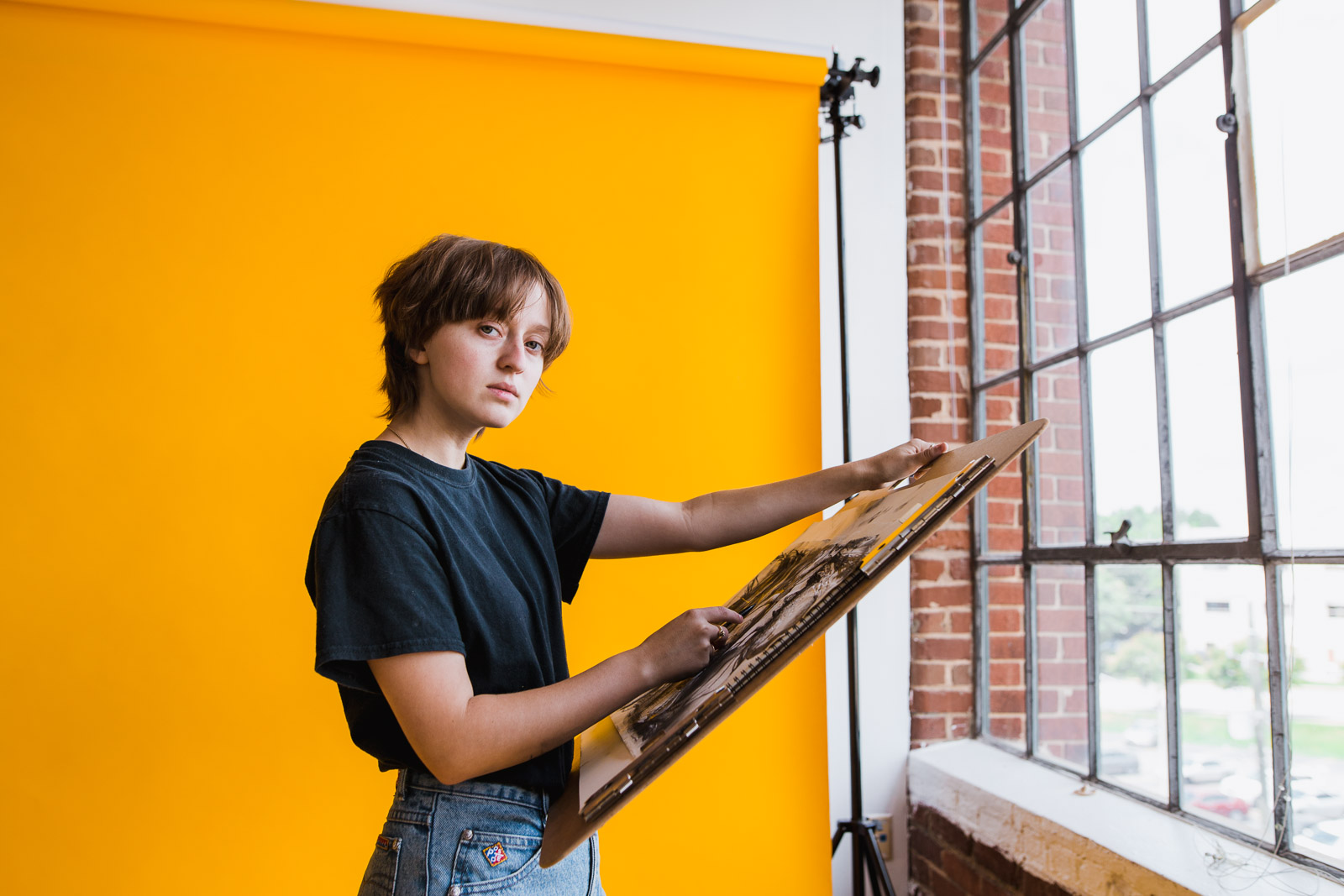 Credit: Nick D'Andria
The series
The intention of this project is to convey how an artist can freely express themselves while in a state of solitude. The atmosphere in which we work is a vital component to our creative process and the artwork we generate. The space I chose reflected a sense of comfort and warmth—it emulates solitude, in which an artist is free to create.
Props were a key component in this shoot. I had my muse (Riley) pose with elements reflected her own creative process as a painter, like brushes, paints, and even her artwork itself. Combining these items created an ideal environment to capture an artist in solitude.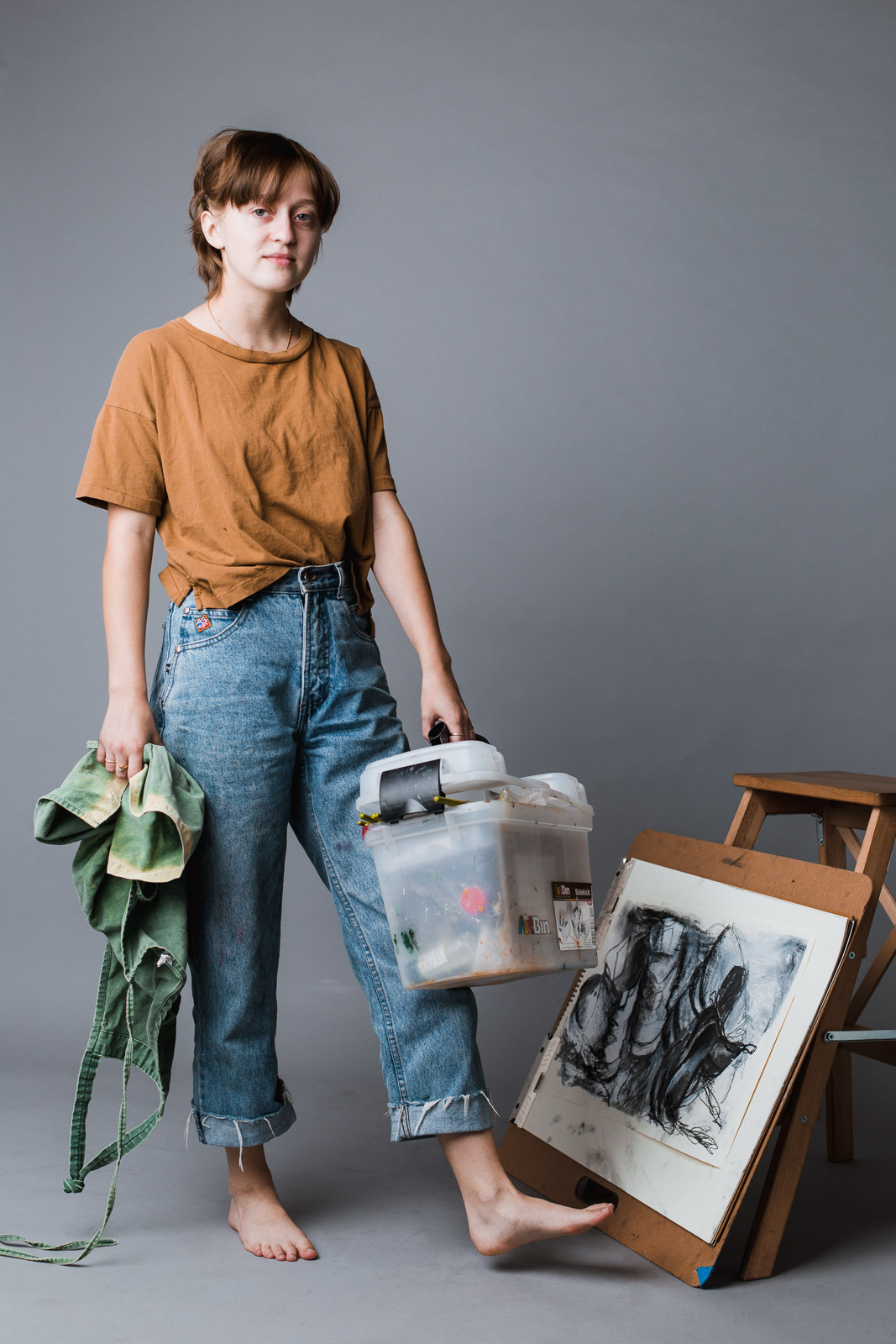 Credit: Nick D'Andria
The gear
For this shoot, I stuck with my trusty Canon 6D, paired with a Sigma 24mm f/1.4 and a Canon 50mm f/1.4. These are my go-to lenses for their versatility and ease of mobility. Sigma glass paired with a Canon body has always resulted in excellent image quality for me, as well as a great shooting experience.
The Peerspace experience
The naturally-lit studio brought every color and detail to life. Pairing that with a carefully-selected backdrop, I was able to capture the brighter side of things, so to speak.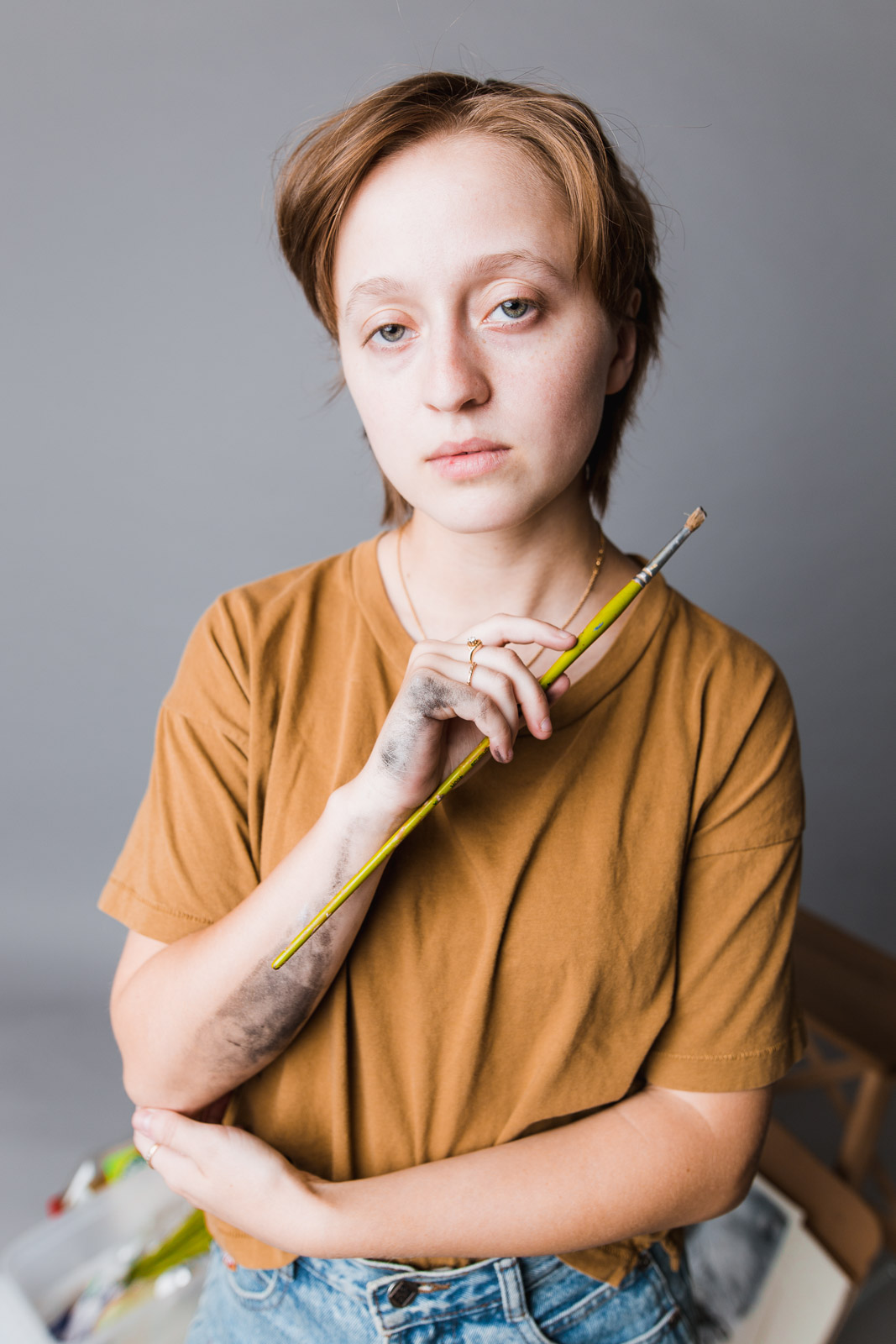 Credit: Nick D'Andria
Overall, it was a very comfortable and accessible space for us. Being able to have access to just about any studio accessory was a great feeling, and really ensured I could execute my ideas swiftly. Cam Kirk Studios completely catered to my creative needs, from lending a helping hand to being fully invested in what I as their client was working on.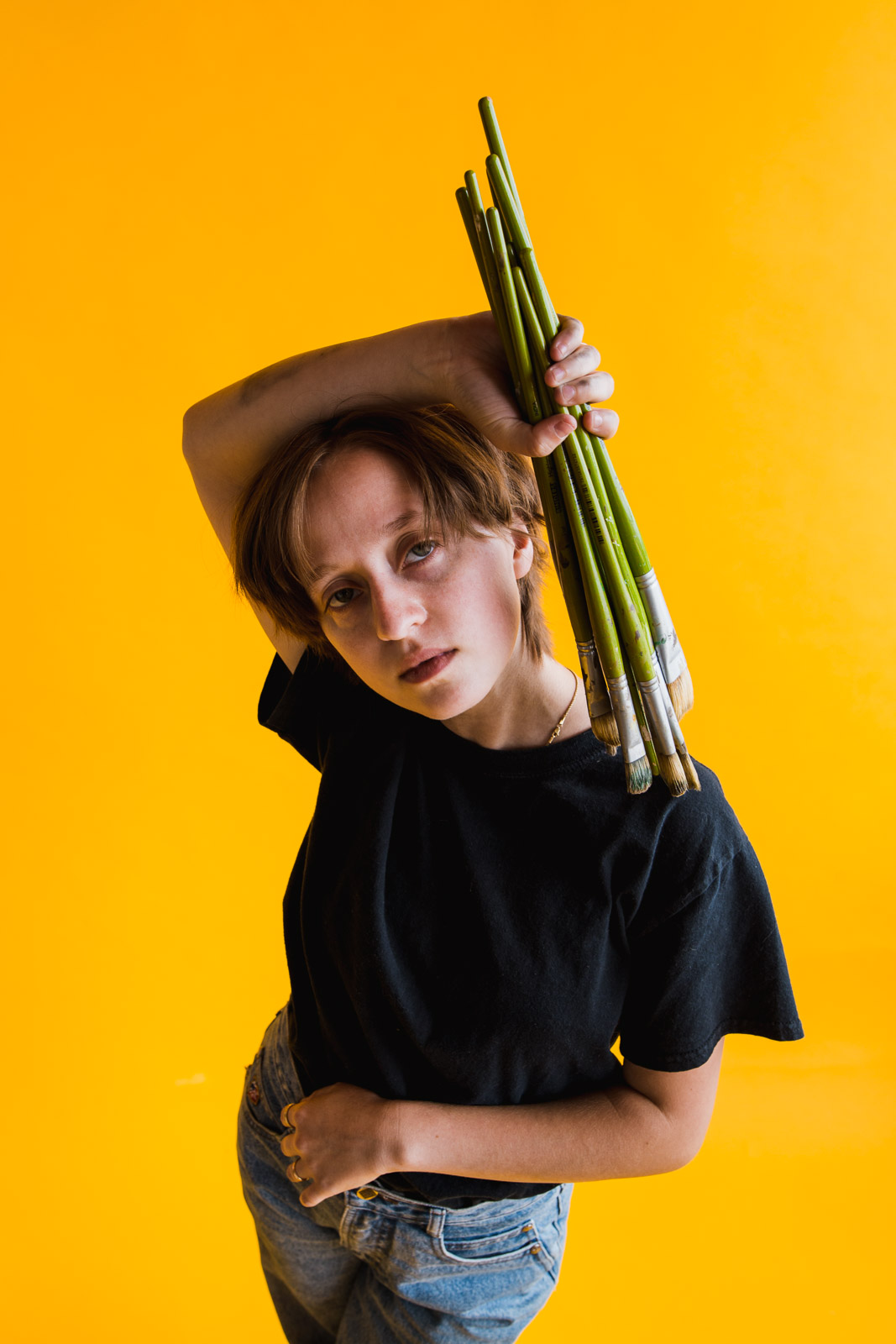 Credit: Nick D'Andria
Follow Nick D'Andria
500px: 500px.com/nickdandria
Instagram: @nickdandria
Website: www.nk-da.com
Plus, check out the behind-the-scenes photos from Nick's shoot for a closer look at the space and the making of the series: