Email networking is a helpful tool for building a photography client base, but it can be a time suck if you're not prepared — this is a marathon, not a sprint! Whether you're new to email networking or want to make your existing process more effective, these tips will help you work smarter when emailing contacts and potential clients.
Commercial photographer Duncan Nicholls has worked with major brands like Nike, Adidas, The North Face and more, so he knows a thing or two about networking. Here are his top 9 tips for sending effective networking emails.
1. Get clear on the email's purpose
Are you writing to a potential client? Or is your aim to spread awareness of your work? The purpose of the email will make writing it and knowing what to include that much easier.
Show your work
If the purpose of your email is to get your work in front of people, then include not only a link to your website, but also one, or a couple, of your best/most relevant images (at a very low res) that the person in question would like to see. Images have so much power and make the email much more engaging. Remember, you're trying to create an eager desire.
Find mutual connections
If you are reaching out to a potential client for the first time, always check to see if you have any mutual friends or contacts that can make the introduction. Even when I have the perfect portfolio of work for a potential client, sometimes the only reason I've gotten certain meetings is because it's a friend of a friend. Tools like LinkedIn are excellent resources to find mutual contacts — that's why it's important to continue to build social media connections and email lists.
2. Use an engaging subject line.
What's engaging depends on who the email is for, but ranges from being specific (i.e. include more detail than simply "Question" or "Meeting request") to adding a spin that's relevant to the person you're writing.
3. Never ask to go for coffee.
It's too vague. Ask for a meeting to show them your work or talk about improving your photography outcomes.
4. Make sure you include a clear call to action.
If the recipient doesn't know what you want, it's harder for them to help you. Include a call to action, such as "please respond with dates and times that work for you" to ensure your message gets across.
5. Double-check for any spelling and grammar mistakes.
Don't let a simple mistake ruin an otherwise-effective email. Double-check your grammar and spelling — especially people's names!
6. Address it properly.
Never, ever send an email to "Dear Sir / Madam" etc…. Instant delete. Do your research and address your message with a name.
7. Timing matters.
Never send emails late at night, or on the weekends! Respect people's downtime.
8. Email addresses matter, too.
You're a professional, so have a professional email address. Enough said.
9. Be clear on who you want to reach.
Be specific about what you shoot and who you want to shoot for. Identify your ideal clients and focus on connecting with them. Don't send a shot-in-the-dark email to thousands of people.
Bonus: Fortune is in the follow-up.
If you've sent an email to a client or prospective client and haven't heard back, send a follow-up email a few weeks later. Editors and art buyers receive numerous requests on top of all their daily work — be respectful of that, but if you feel you have something of great value to offer them, it's your responsibility to them and yourself to show a little persistence and tenacity.
When you've completed a job, follow up after a few weeks, months, or whatever the appropriate time frame is to check if your work was as effective as they needed. Get feedback on what was brilliant and on any areas of improvement. Don't be afraid of constructive feedback. Your job is to always provide the best service possible for your clients, so this is an important part of the process. The work doesn't finish when the job is done or when the money hits your bank. The client commissioned you to provide assets, so ask how this has worked out for them.
What do you want to know about networking? Share your questions in the comments below.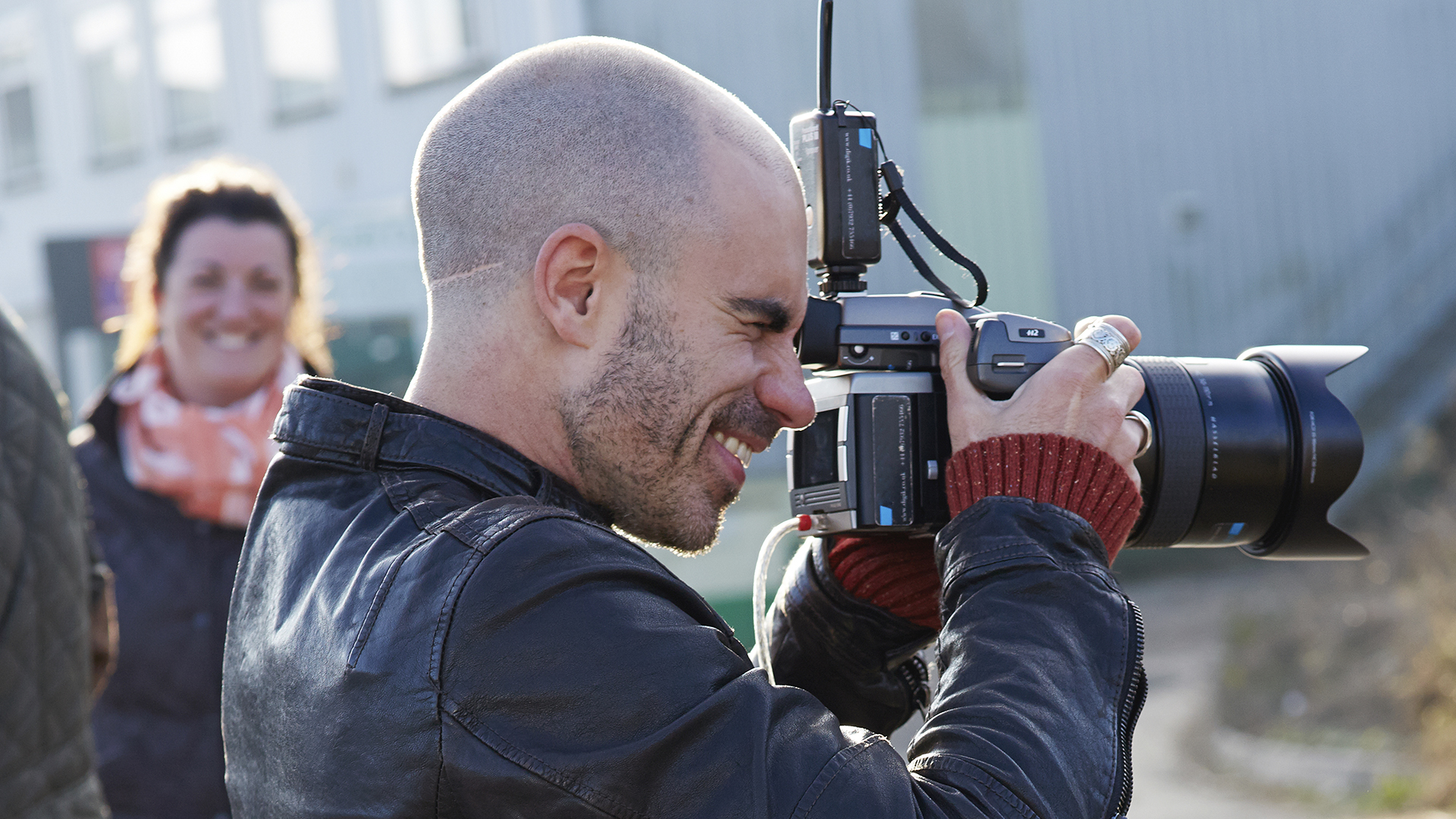 About Duncan Nicholls
Represented by Verbatim in the UK & NYC, and specialising in athletes, portraits and landscapes, some of Duncan's clients include Nike, New Balance, TAG Heuer, Men's Health, Under Armour, Lacoste, & The North Face.
500px: 500px.com/duncannicholls
Instagram: instagram.com/duncannicholls/
Facebook: facebook.com/DuncanNichollsPhotography
Twitter: twitter.com/duncannicholls
Website: duncannicholls.co.uk