The goal of a 500px Guest Editor has always been to highlight active members of our community while selecting individuals who are not only amazing photographers in their own right, but have experience in curating unique, quality content. With that in mind, we are excited to introduce our two new Guest Editors for the month of May, who will be curating the images in our prestigious Editors' Choice page! Scroll down to read more about these unique individuals and visit their amazing work online.
---
CIRO GALLUCCIO, PHOTOGRAPHER AND UI/WEB DESIGNER, ITALY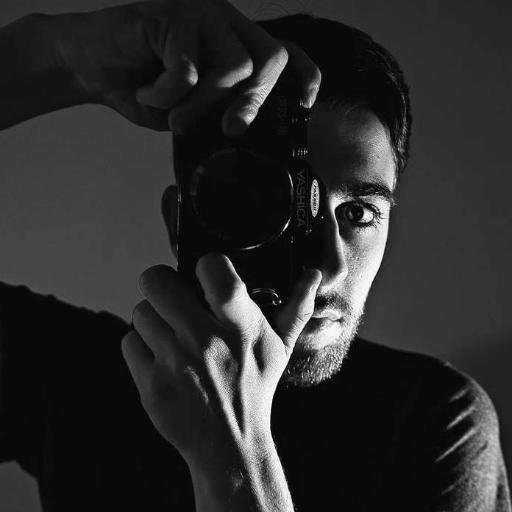 Ciro
is a graphic design student from Rome and is in love with the art of portrait photography especially as it relates to nature and urban landscapes. He started learning photography in 2012 when one of his close friends convinced him to take lessons. Starting in 2015, Ciro began to focus this new talent and skills on capturing emotion-filled portraits that integrated the world around him.
In Ciro's work, you can see the impact that the natural environment has had on his visualization of the human form. Whether utilizing a bed of luscious green foliage to fill the entire frame of the photo and embrace an elegantly dressed woman in black, or using soft evening raindrops to enhance the tender expression on a man's face, Ciro embraces the world around him and its impact on our existence.

Moonbeam © 2016 by Ciro Galluccio

Boy, © 2016 by Ciro Galluccio
Along with environmental considerations, Ciro also derives inspiration from the work of other photographers who capture portraits, fashion and the human form. Tim Walker has been a key influence, with his unique ability to blend cinematic style and fashion, thereby developing original characters out of this distinct fusion. Alessio Albi has also taught Ciro a great deal about how to approach photography, not only as a portrait artist, but about the business side of the industry as well. You can see these two influences reflected in some of Ciro's work, especially those photos that seem to instill a character, a story and a relationship in and with the models.

D'istante, © 2016 by Ciro Galluccio
Always forward thinking, Ciro is focusing on two accomplishments this year. The first is to complete his Bachelor of Arts degree in graphic design, where he is specializing in blending photo and graphic elements. The second is to develop a strong series of photographs that explore the relationship between animals and people, especially in situations where these species share a single environment.
Feel free to engage with Ciro and his work on the following social media sites!
500px: 500px.com/cirogalluccio
Instagram: instagram.com/cirogalluccio
Facebook: https://facebook.com/cirogalluccio
---
ALEX STROHL, PHOTOGRAPHER, MONTANA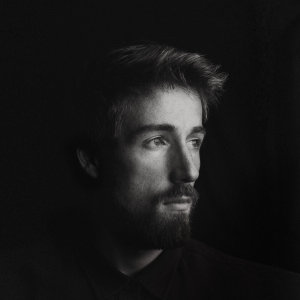 Alex is a Madrid-born French photographer who currently resides in Montana and spends most of his time on the road exploring remote regions while capturing breathtaking photos of the surrounding environment. Alex fell in love with photography at an early age, and in his 20's went on to be the founder of the creative agency Stay & Wander. He has since been featured in such prestigious publications as Vanity Fair and Forbes.
Alex's love of nature clearly shines through in his photography. In his latest book, Alternate Living, Alex gives us a unique glimpse into life on the rim of the world. Whether standing on the edge of Kalepa Ridge in Hawaii to capture the daunting beauty of the sharp ridges and ocean water below, or hiking through the autumn-tinted mountains of Norway, Alex uses his photographic skills to capture the remote places that some of us can only dream of visiting.

Kalepa Ridge © 2016 by Alex Strohl

Lysefjorden © 2013 by Alex Strohl
Alex also draws inspiration from the work of other photographers. Kevin Faingnaert's suite of photos from Foroyar and Montavenero share the same feelings of solitude, peace, and love for the living landscape. Whether capturing the sharp angles of the mountainside or the solitude of a single building disassociated from the rush of urban existence, Alex conveys to the viewer a sense of exploration that exists beyond the daily hustle and bustle of everyday life.

Life on road 89, MT © 2014 by Alex Strohl
An eternal wanderer at heart, Alex is currently focused on new travels and explorations. Some of this time will be spent working on Volume 2 of Alternative Living. We have no doubt that as he develops this new work his audience will happily go along for the ride.
Feel free to engage with Alex and his work on the following social media sites!
500px: 500px.com/alexstrohl
Website: www.alexstrohl.com
Instagram: instagram.com/alexstrohl