The goal of a 500px Guest Editor is to highlight active members of our community, while selecting individuals who are not only amazing photographers in their own right, but have experience in curating unique, quality content. With that in mind, we are excited to introduce our two new Guest Editors for the month of July, who will be curating our prestigious Editors' Choice page! Scroll down to read more about these trendsetting artists and visit their breathtaking work online.
---
VALENTINO GRASSI, PHOTOGRAPHER, ARTIST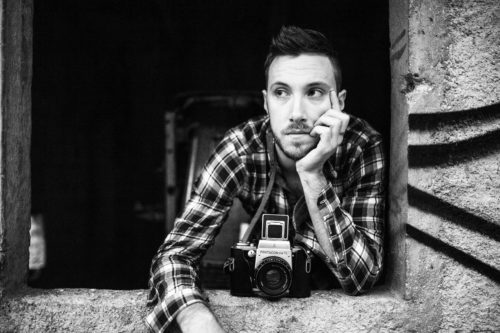 Valentino Grassi was born in Cagli, Italy in 1985. He has lived in Acqualagna, a small Province in the region of Marche, since birth. As a teenager, Valentino experimented with different photographic techniques. Regardless of the media used, he found himself consistently drawn to the art of portraiture. In 2009, inspired by the human form and the art of surrealism, Valentino began to hone in on the visual aesthetic that would become his trademark style.
Since the early works of Man Ray and Salvador Dali, artists have been fascinated with capturing the line that exists between dreams and reality. Interesting juxtapositions, compositions and the introduction of unrealistic moments into a realistic narrative are just some of the tools that have been used in this type of work. Artists have explored the human psyche and deeply embedded thoughts in an effort to introduce a new visual style and an original way of thinking. This history provides context to Valentino's work. He has also found inspiration in contemporary photographers such as Giovanni Gastel and David Talley. Giovanni's portraits and surrealist-inspired work for Elle Decor Magazine along with Talley's strong conceptual work have all fed into Valentino's visual thought process.
In Valentino's photography, there are a variety of technical and compositional elements that contribute to this surrealist aesthetic. The deep, dark color palette, the small window of light peeking through, and the solitary silhouette of a man in "Alone" allude to Valentino's personal dreamscape. The photographer has taken some of the visual attributes of surrealism and offered up his own unique interpretation.
In other works like "Untitled", Valentino has incorporated these same deep, dark tones, but through the use of the window, he has added a conceptual twist. The viewer is unable to see the face of the model in the photo; in a way, this composition robs the model of his identity. The viewer is pulled into the landscape and is asked to delve into his or her own beliefs about identity, the concept of self, and how it feels to be the owner of the gaze.
Over the past few years, Valentino's focus has transitioned from an exploration of portraiture to the art of the still life. With a similar fantastical mindset, he has captured the inner workings of our everyday existence by examining objects and exploring their value to our lives. In "Little World", the audience is greeted with a light bulb, reminiscent of the inner workings of a machine. Encased inside are dark birds in flight and rain-heavy cumulus clouds, which create a rich dreamscape of flying, falling and an impending storm. The dark silhouette of the hand, along with the out-of-focus background, allows the viewer to associate this scene with his or her own sleep-induced visions.
As Valentino continues to explore the conceptual side of photography, his goal is to push himself further to explore imagination and space while allowing his audience to reflect on their own inner thoughts and feelings without intrusion or force. Continue on this journey with him and feel free to engage with Valentino Grassi on the following social media sites:
500px: https://500px.com/grassius011
Personal website: http://valentinograssi.format.com/
Instagram: https://www.instagram.com/valentinograssi/
---
DAVID SCHERMANN, PHOTOGRAPHER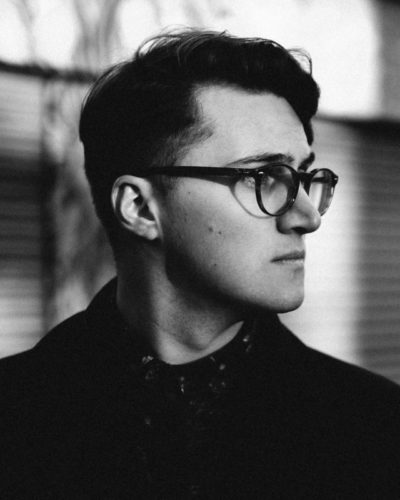 David Schermann is a 24 year old photographer currently living in Vienna, Austria. In 2008, after being given a DSLR camera as a gift, David fell in love with photography as an art form. With strong support from a high school teacher, David began shooting each day. Through this consistent experimentation, along with online tutorial and videos, David began to develop his skills as both a photographer and an artist.
The inspiration for David's work comes from fellow photographers like Timothy Allen and Øystein Aspelund. Allen's ability to capture the pure essence of each location he visits and Øystein's depiction of nondescript people in beautiful open spaces are alluded to in David's series, Bigger than us. David further develops his visual aesthetic by incorporating the use of a solitary astronaut in these rich natural scenes.
Questions about whether this is our world or another planet and feelings of solitude and anonymity are just some of the undercurrents running through David's work. These emotions are paired with the rich, textured landscape of a place just waiting to be explored.
Photos like "Simona" and "Hearts like ours" explore our concept of self and our identification with our environment. The dark tones and rays of light in both photographs create an intimate space where the viewer can interact with the model in a private moment.
In each scene, the individual in the photo looks into the distance, leaving the viewer to wonder what lays outside the frame of the camera. The layers of leaves in lush tones of green or orange create a sense of confidentiality and put all focus on the model's facial expression. David's aesthetic style and composition reveal these photos as strong moments of reflection, contemplation, and peace.
David is continuing his exploration of the environment and our world with a trip to Vietnam in August. Over a three week period, he will be working to capture unique and exciting photographs of this beautiful place. If anyone has insider tips about Vietnam for David, feel free to engage with him (and his work) on the following social media sites!
500px: https://500px.com/seppomeier
Instagram: https://www.instagram.com/davidschermann/
Facebook: https://www.facebook.com/dschermannphoto