Editors' Choice is the best place on 500px to be inspired, discover new styles, and get a little closer to finding your own vibe. It's a mix of curated photos from a variety of genres that represent some of the most stunning and unexpected photography in the 500px community.
Each month, two new 500px photographers are asked to unearth photos that deserve to be seen as Guest Editors—whether it's a photo that's still undiscovered or a high-quality shot that hasn't been highlighted on Editors' Choice before.
This month, our two new stellar Guest Editors are Skanda Gautam, a photojournalist from Nepal, and Nika Kramer, a sports and culture photographer from Germany. They'll be serving up inspiration in Editors' Choice all month. Read on to learn more about these talented photographers and their work, which'll stop you in your tracks.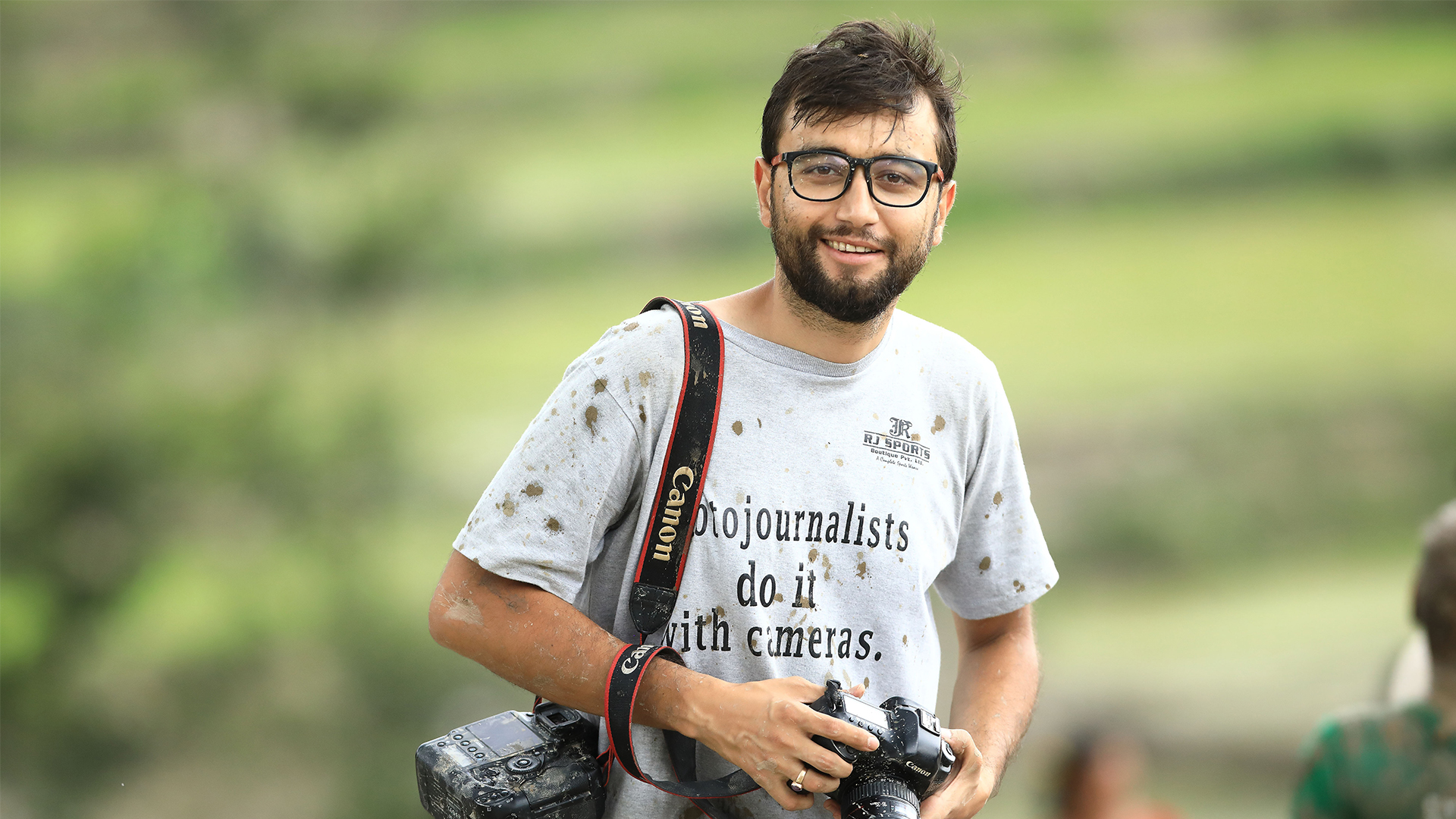 I was an arts student during my high school days, but I was unaware of photography until I heard about an undergraduate diploma course in Advertising & Graphic Design. After studying this course for three years, I became interested in photography. I did events, weddings, and fashion photography at first, but gradually, I realized that they weren't a good fit for me.
Then four years ago, I was offered an internship as a photojournalist at a newspaper that changed my life. Since that, nothing has compared to how happy I am in this field. I currently work as a photojournalist at Nepal's leading and highest-selling English daily newspaper, The Himalayan Times, based in Kathmandu, Nepal.
Who are two of your favorite photographers and why? What about their work interests you?
Any photojournalists that have a good sense of light, angles, composition, and story in a single image, and who can also keep a viewer looking—they're my favorite.
Tell us about a photo that represents a significant or memorable photographic experience for you.
This photo that reminds me of my struggle when I had just started my career as a full-time photojournalist at Nepal's most popular newspaper. It was just plain luck that I captured it. I always used to ride on my motorbike to shoot daily life photography when there were no news events.
On this day, I traveled really far, leaving home at around 3 am, and riding for a few hours until I saw a monastery covered in fog. In that moment, I realized, "this is a photo." I started shooting, and just when I thought about leaving, the mountain ranges suddenly appeared from behind to make the scene look even more special. The following day, the photo was published on the front page of The Himalayan Times. I gained a lot of respect for being someone new in the media and got a lot of praise; people started knowing who I was after this photo.
What's the best photography advice you never got as a beginner?
Exposure techniques. I always used to over-expose photos.
Follow Skanda Gautam:
500px: 500px.com/skandagautam1
Facebook: facebook.com/Skaninthehouse
Instagram: instagram.com/skandagautam/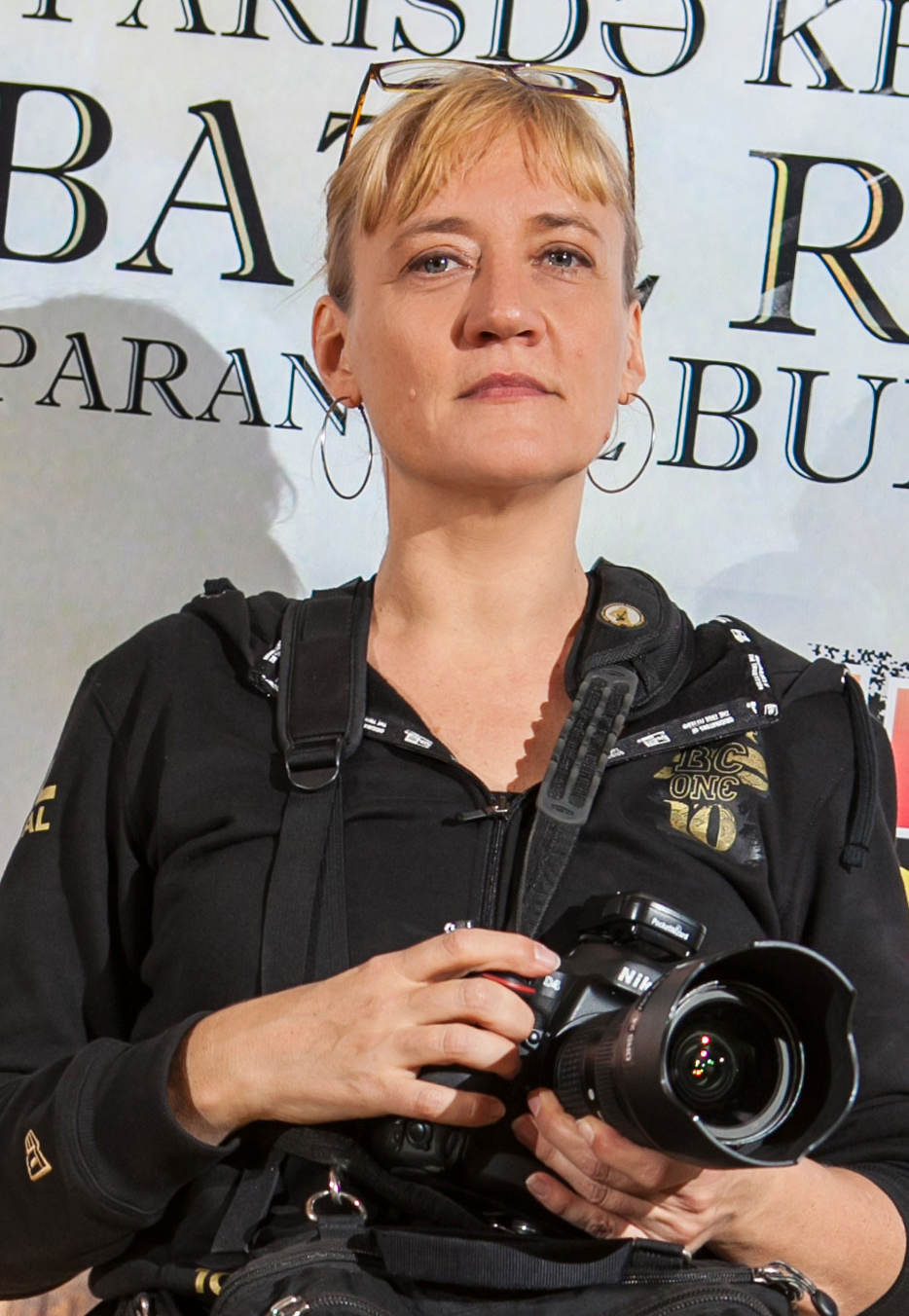 My roots are in the hip hop scene, that's why I specialize in b-boy/b-girl photography. I started working as a photographer in 2010, after organizing numerous events for the scene and contributing to two books about hip hop as an editor/writer with New York's legendary hip hop photographer Martha Cooper. Martha Cooper had just upgraded to a new camera and had given me her Nikon D70 with the words, "I think you could be a great photographer—go and do something with it!"
So I went on a trip for six months, writing a blog about hip hop culture in Mexico and Central America, and learning how to shoot on the way. I'm forever grateful that I finally knew "what I wanted to be when I grew up." I started shooting for Red Bull, whom, up to that point, I had been working for as a writer, blogger, web editor, and social media manager.
Today, I'm traveling the world shooting sports, culture, music, and street art. I have the best job in the world! To be able to do what I love and what makes me the happiest—shooting and traveling—is friggin' awesome! In September of last year, I started a women's photography group called Girlz Who Shoot. We're just starting out and already going strong. Right now, I'm headed to Amsterdam to shoot the breakdance world championship, Red Bull BC One. Then on Nov 5, I'm going to China to shoot four Chinese hip hop artists in four different cities for the Puma Suede anniversary.
Who are two of your favorite photographers and why? What about their work interests you?
Martha Cooper because her work is super authentic, I love her work ethic and just love her as a person. She made me do it! Also, Gregory Crewdson—I love the way he works with light.
Tell us about a photo that represents a significant or memorable photographic experience for you.
My trip to Cuba in 2014 was one of my favorite trips ever. I was shooting the Red Bull BC One Cuba Cypher, and I had some time after, so I rented a car and drove around in Cuba for 2 weeks. I have the best time when it's just me, my car, and my camera, and I can stop wherever I want and do whatever I feel like.
These guys were playing dominos in the streets in Santiago de Cuba. The Chinese guy told me that the other guys don't like him because he always wins. Guess what—he won. On that trip, I made some friends in Santiago who later helped me, holding the B1 when I was shooting and keeping me company when I was walking around the streets. I went back one year later and spent four days there, finding the people I photographed and handing out photos to them. Many a tear was shed.
What's the best photography advice you never got as a beginner?
It takes time to get better. You will be frustrated along the way. Many times. The more you love what you do, the more frustrated you will get when you feel you're not good enough. Cry! Scream! Roll around on the floor! Then dust yourself off and keep going! Work hard! Study a lot! Never give up!
Follow Nika Kramer:
500px: 500px.com/nikakramer
Instagram: instagram.com/nikakramer
Website: nika-kramer.com