We're incredibly proud of our Editors' Choice program. More and more, when we want to find the best work on 500px, we're turning to these world-class photographers who always manage to find the most spectacular shots shared by our 5 million+ users.
We also love getting to know our Guest Editors. Which is why we sit down with them each month and ask three questions: what makes a photograph great, what is your favorite image from your portfolio and why, and what was the best image you picked for Editors' Choice and why. We hope you find their answers as enlightening as we do!
---
Today's featured editors are award-winning landscape photographer & talented app developer Lisa Bettany, Photoshop wizard of quirky creations John Wilhelm, and intimate portrait master Rolland András Flinta.
As with the last set of editors we featured, each has a unique perspective to offer on what makes a good photo great. Read on and get to know each of these talented artists a little bit better.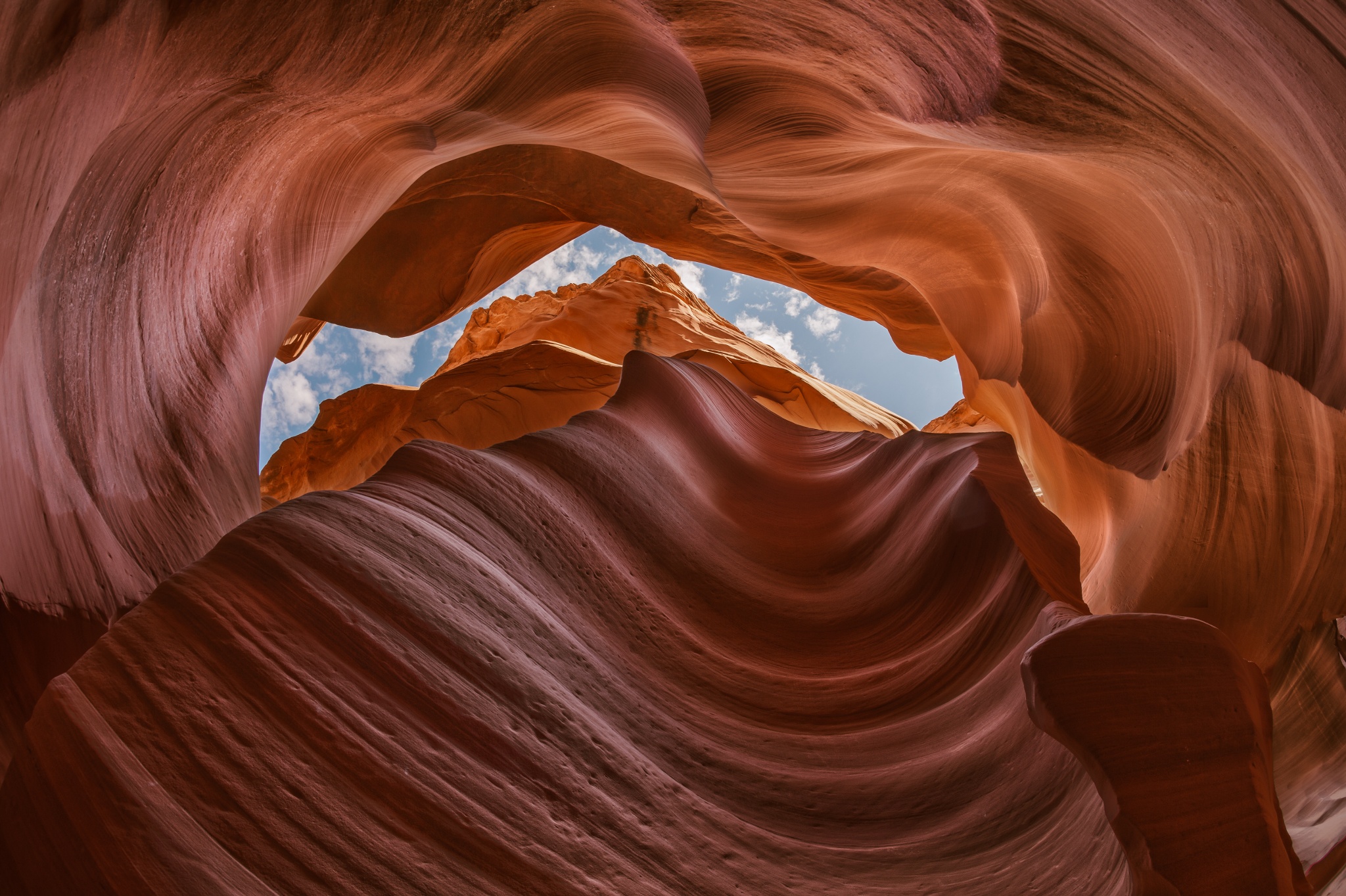 Lisa Bettany
A former Canadian competitive figure skater, Lisa Bettany's start in photography came only after she suffered back-breaking injury at the age of 21. Bed-ridden and forced to give up her Olympic dreams, a close friend loaned her a camera as a way to heal and explore her creativity.
Years later, her talent behind the lens is undeniable. She's been named one of Huffington Post's Top 30 Most Influential Photographers on the Web, is the cofounder of the top-ranked photography iPhone app Camera+, and regularly shows up on the 500px Popular page.
Here's what she had to say about what makes great photography great.
500PX: What makes a photo great?
LISA BETTANY: A good photo has to have all the technical elements perfected (i.e. good composition, sharp focus, and exposure spot on). A great photo has all those elements, plus breathtaking quality of light and something that simply grabs you.
With photography, you have one frame to capture someone's interest. A great photo tells a story and pulls people into the shot making them feel something. For me, the best photos inspire. They make me want to go outside and experience life and capture life.
What's your favorite photo from your archives? Could you share the story behind it?
LISA: My nighttime long-exposure of Victoria St. in Edinburgh. I traveled to Scotland in the deep of winter, so there was very little light in the day and when there was daylight there was also rain, hail, and snow. I spent much of my time shooting long exposures at night.
LISA (continued): I headed out one night to capture this colourful street that I had spotted earlier. I set up my tripod and it began to snow — wet, sloppy snow… not romantic, flakey snow. I was shooting with a wide angle lens without a lens hood because I had lost it on the journey, so my lens was now completely covered in big, boisterous water drops. Perfect. I rooted around in my camera bag of tricks and I found a few business cards and some duct tape. I hummed the MacGyver theme song as I taped the cards to the sides of my lens. I felt pretty smart. While it did help the lens stay moderately dry, I still had to hold an umbrella over my camera for the duration of the shoot.
As it turns out, it wasn't a very busy street and I had to wait ages for a car to pass by. It was one of my most patient moments. And, as I'm not very patient, I was pleased as punch with this shot and the fact that I stuck it out for almost 3 hours shivering in the snow storm for it.
What was your favorite Editors' choice pick? Why?
LISA: The Unfolding by Alexandre Deschaumes:
LISA (continued): I have been following Alexandre's work for years now and it was one of the greatest inspirations for me to pursue landscape photography. For the first three years of my photography career, I was a portrait photographer, so switching to landscapes was a huge change.
I saw his work of the desolate and dramatic Patagonian landscape and they inspired me so much, I booked a ticket to Patagonia!
---
To see more of Lisa's work, give her a follow on 500px or visit her Portfolio (isn't it pretty?! *hint hint nudge nudge*). You can also find her on her website, Twitter, and Facebook.
John Wilhelm
John Wilhelm's work goes far being taking photos — that's only half the equation for him. Once he's done capturing imagery, he opens up Photoshop and creates some of the most quirky and fun images you're likely to stumble across while browsing 500px.
His images typically feature his family in silly, strange, and often impossible situations… and usually succeed in making the rest of us jealous that our family photos aren't this awesome.
Scroll on down to find out what makes a photograph great to John.
500PX: What makes a great photo? Can you share an example?
JOHN WILHELM: There are so many wonderful photos on 500px. To work as an editor (even for a short timeframe) is not so easy, especially if you're a photographer yourself.
There are many shots with great aesthetics (great perspectives, nice colors, great models etc.), so you can get over the top if you push aesthetics to the max, visit nice places, search the most beautiful models.
But in my opinion the best way to get an outstanding result is to wrap great aesthetics with a story. People call this a one-frame movie. If a story behind a picture touches one's heart or you can bring the viewer to find parallels to his own life, it's for sure a winner.
One example for me is the hero from Marina Gondra. I love the aesthetics of this image but can also find so many ways to encounter my own story in this. And I hope everybody can.
What's your favorite photo from your archives, and what's the story behind it?
JOHN: This is an example of one of my own images where I guess I succeeded in creating a one-frame movie.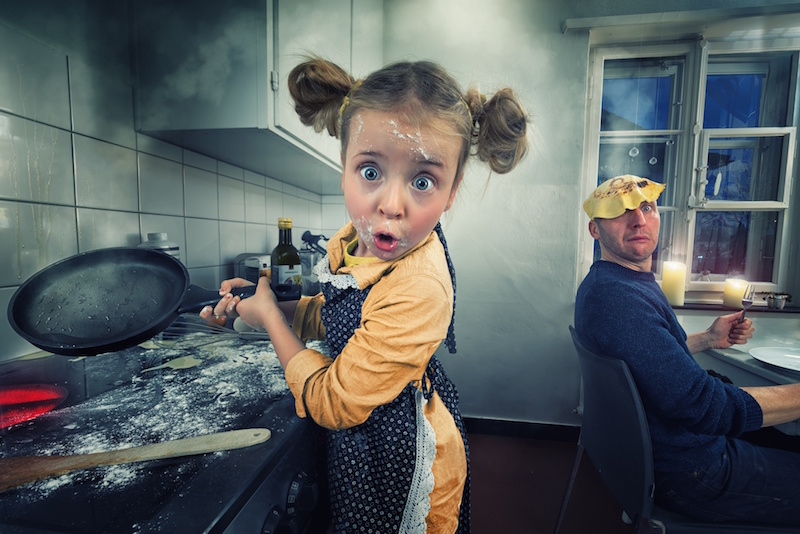 JOHN (continued): I assume most users of 500px know about my 3 little girls. And if you hand over your kitchen to your girls it will always end in a major chaos. So I wanted to nail this down with this image. Hope they will love it once they've grown up a little.
What was your favorite Editors' choice pick and why?
JOHN: My favorite image (so far) is a creation by Erik Johannson. I love Erik's never-ending creativity, and the obsession, perfection, and thoroughness with which he brings his imagination to life in his images.
To see more from John, be sure to pay his 500px account a visit and then give him a follow on Facebook.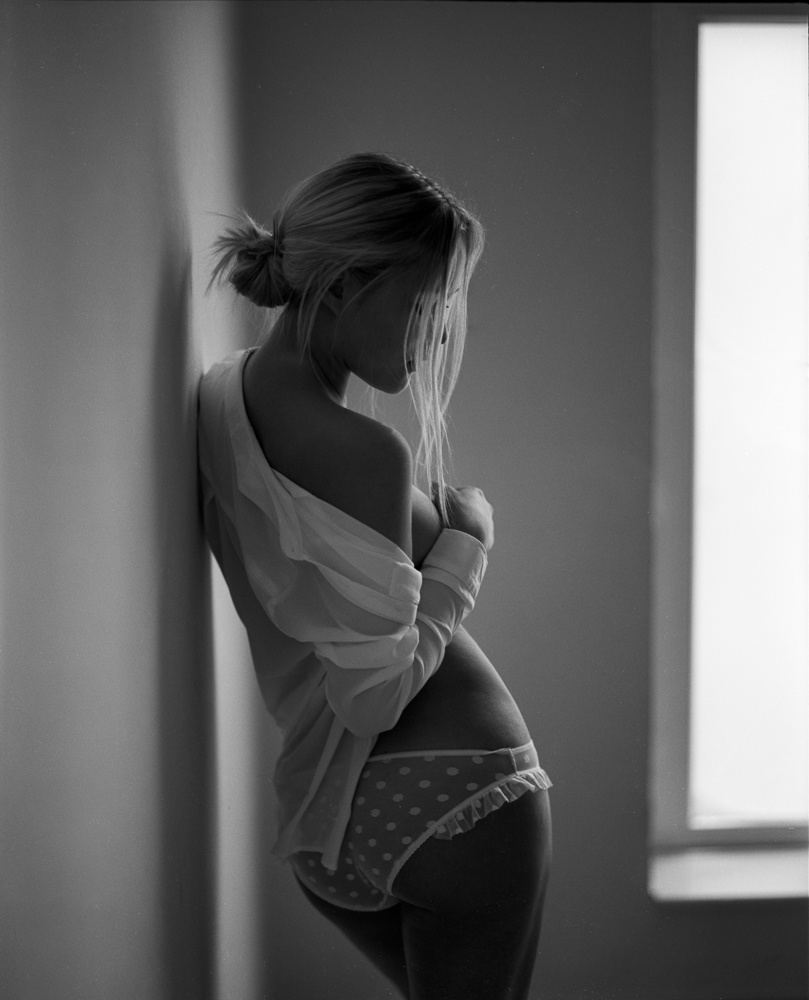 Rolland András Flinta
If the image above isn't evidence enough, the photography of Rolland András Flinta leans towards the intimate, seductive end of the spectrum. Even his headshots (like the one at the top of this article) have an intensity to them that draws you in the way a flame draws a moth.
Flinta has been taking pictures since he was an adolescent, but it was only 5 years ago that he "took the plunge" and committed himself fully to photography. Lately, he's developed a deep fondness for analog photography where, "the complexity and the effort… is much higher and the results are more worthwhile."
Here are his thoughts on what makes a great photograph — or in his case, portrait:
What makes a good photo? Could you share an example with us?
ROLLAND ANDRÁS FLINTA: For me, a good photo or a good portrait is an image that conveys truths about the subject; a photo that penetrates their character to reach their essence. Being a good technical photographer does matter, but is less important than being empathetic and identifying with the person in front of the lens.
This connection can only be realised when you have an innate bond with your subject or model. It is what you know and care to know about them that will make your work good. The absence of such knowledge and connection will result in their inner being and true self remaining invisible. Photographs will thus be condemned to be about what you don't know instead of what you do. A good photo has to touch the soul of the observer.
What's your favorite photo from your archives? What's the story behind it?
ROLLAND: Each and every of my picture has its very own personality, with its very own story behind it. To explain all the stories behind of each picture would be too much.
My favorite photo from my archives is the photo "If God will send":
ROLLAND (continued): In my opinion a photographer chooses his personal favorite photo because of special people he found during his passion of taking photos. I started taking portraits with this model and I will end my photography with her.
What was your favourite Editors' choice pick and why?
ROLLAND: As described above a good photo has to touch the observer and has to convey feelings and emotions. For a moment you even forget that you are looking at a photo.
This photo taken by the user doc maowi conveys so many emotions. The pose of the model, the "cage" created by the wheat in the foreground, and the dynamic quality of the wheat create a very special mood that really touches me. The mood gets also underlined by the use of black and white post-processing.
---
To see more of Rolland's work or follow him as he captures more, check out his 500px profile, visit his website, read his blog, or follow him on Facebook.