"My images have their fundamentals in the metaphysical," Lee Jeffries, the now world-famous street portrait photographer, told me over email last week. "Yes, they are portraits, but I try to pack in as much as I can that may influence the subconscious of the viewer."
For Lee, it's always been about more than "pure photography," to borrow a phrase from Nikon. So he seeks out elements that will breathe symbolic life into his street portraits.
But symbols they remain, noticed by some and overlooked by others; until, that is, Lee's work made its way in front of famous French stencil artist Jef Aerosol.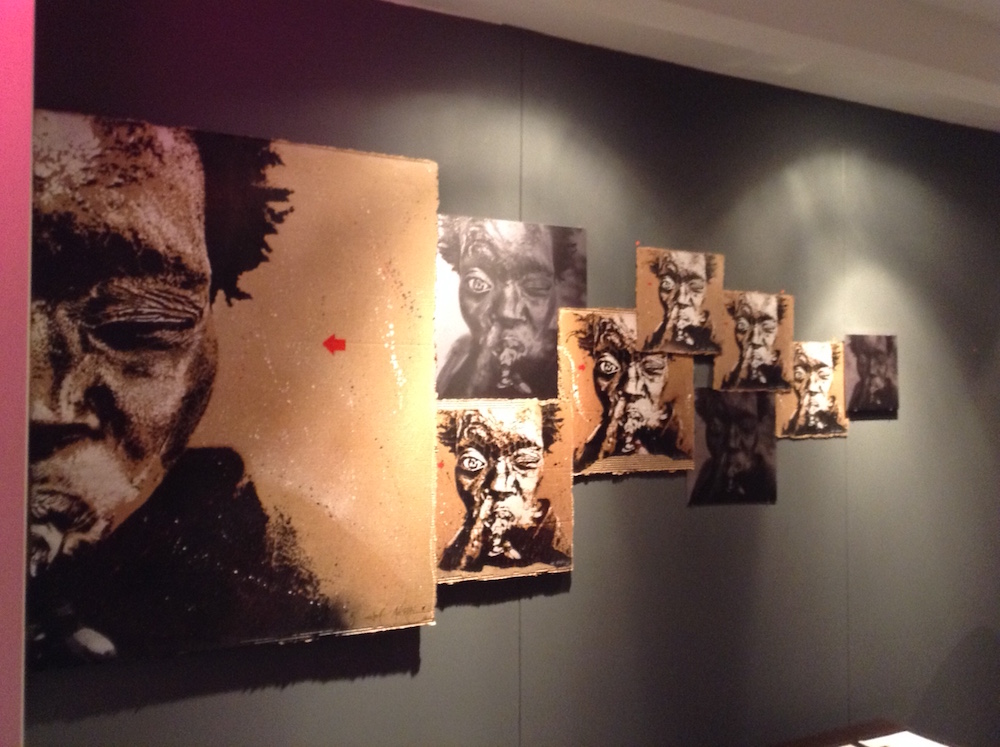 Jef took those metaphysical elements—carefully arranged by Lee through the art of photographic composition—and emphasized them through his artistic touch. Together, they came up with the idea for the show "Synergy," a combination of photography and stencil art that makes Lee's already powerful portraits something… more.
"Jef wanted to take that [metaphysical element] to the next artistic level and actually blatantly interpret in stencil form what was going on 'behind the scenes' in each of my images," explains Lee.
So from an image like this well-known shot by Lee:
You get the hero image for the second Synergy show in London: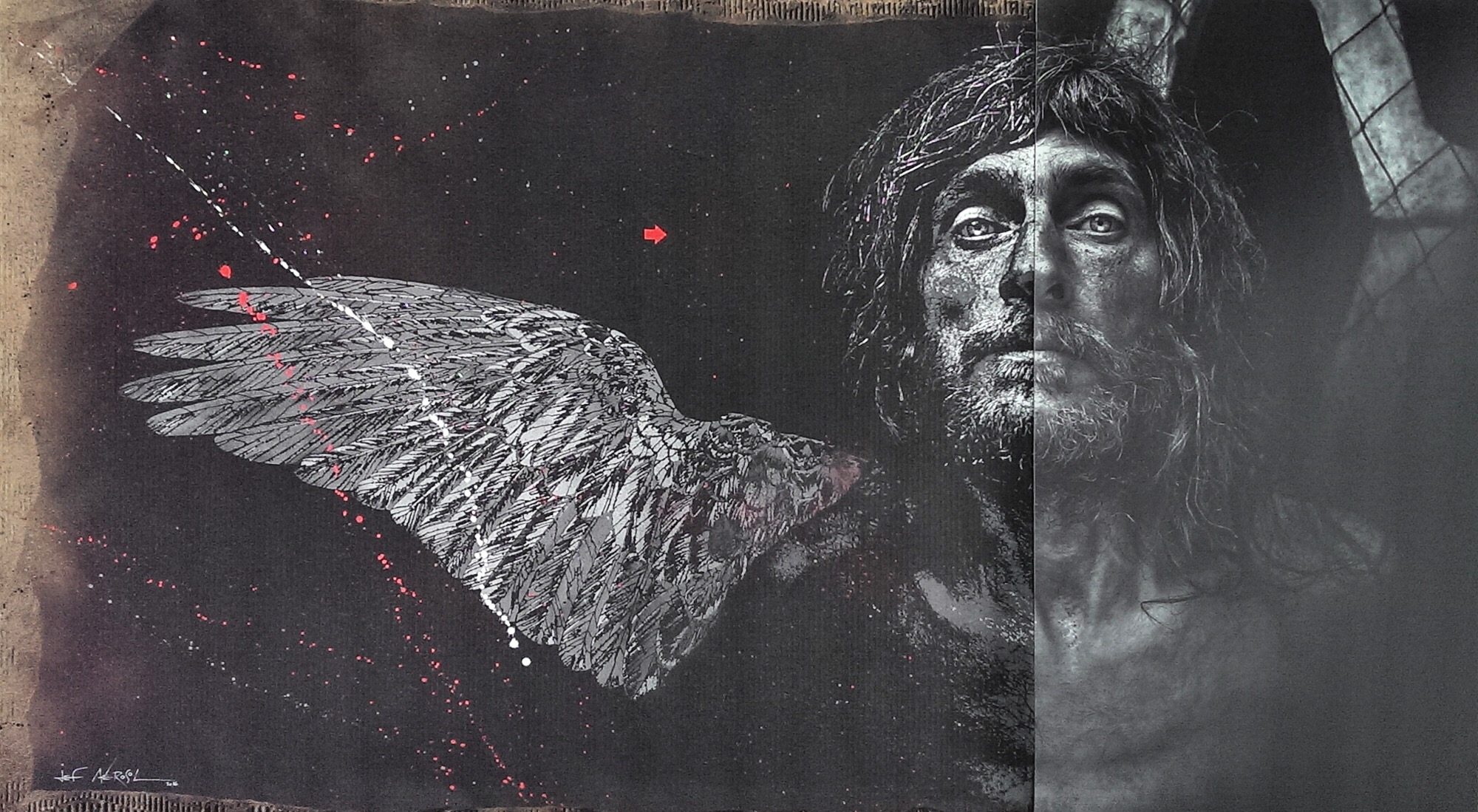 The original is obviously a portrait, but the background plays a vital symbolic role, as Lee explains:
It wasn't set up in any way; in fact, I met this chap out on the street in Manchester and the background just happens to be the pattern of the car park wall where I met him.

I've utilized that in the overall composition to achieve the metaphysical illusion of "wings"… an angel if you like. Some will see it, some won't.
Jef's job is to interpret, both literally and artistically, these elements. To bring the symbols to the forefront where nobody has occasion to miss them, and then combine his artistic interpretation with the original photograph to create the final piece.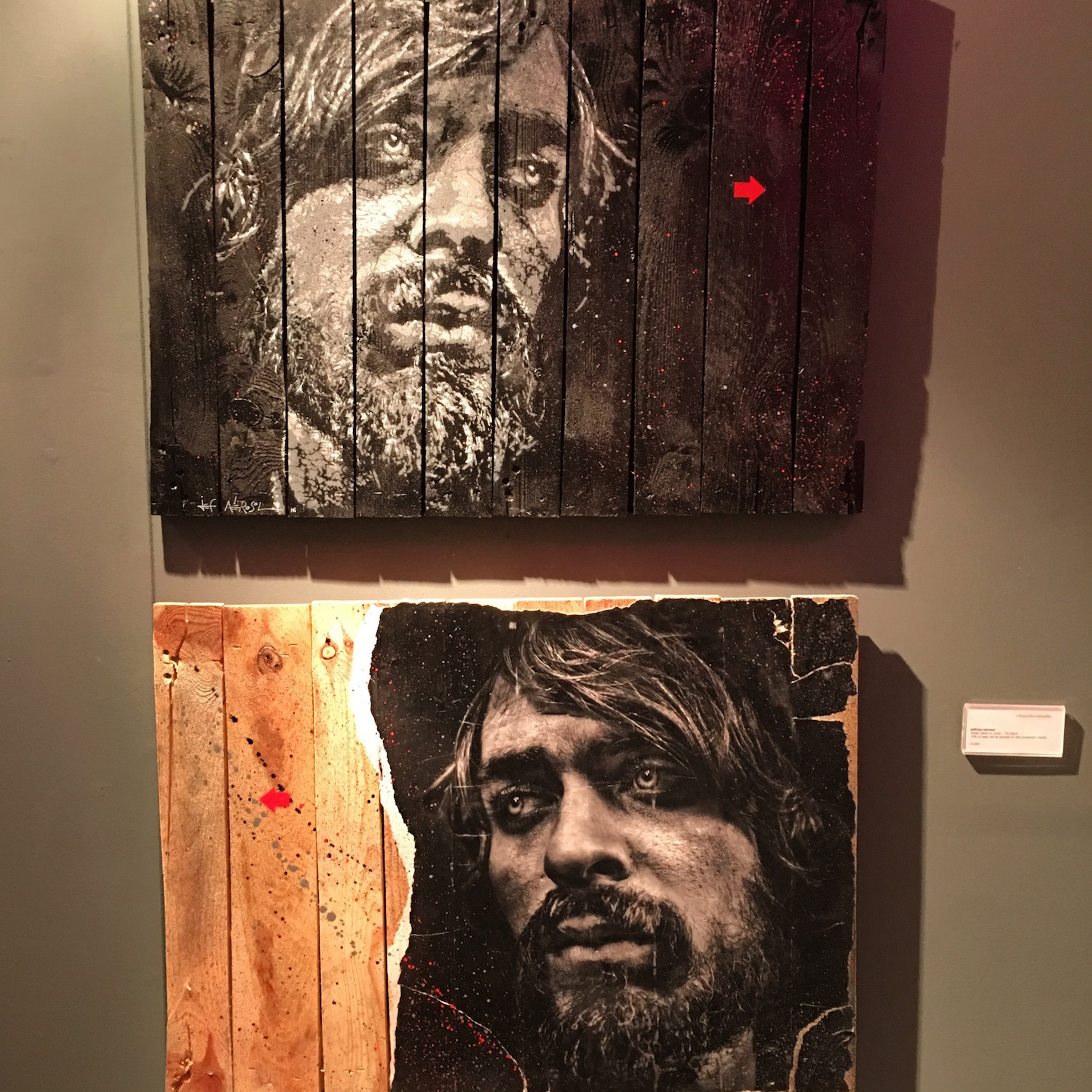 The first Synergy show took place in March of 2015 in Paris; the second began last week, on January 27th, at the French Art Studio gallery in London. That's where the images in this post were captured.
"When I first met Lee in London in 2014, I never imagined that our collaboration would become what it is now," says Jef. "I'm extremely proud of what we have achieved twice, and I hope we can go on working together in the future, taking Synergy to other cities and countries."
We see no reason why Synergy wouldn't continue to tour the world. The second show has been a huge success by all accounts—the main image sold in something like 30 minutes, and the rest of the images and stencils have been extremely well-received. And, in keeping with Lee's previous endeavors, 10% of all the sales revenues from the show are going to "The Connection" charity, which specifically helps the homeless in London.
"In troubled times, bringing mere humanity back to the front is vital," says Jef. "After having met the incredible eyes of the homeless people Lee spends so much precious time with, let's just hope that the visitors of the show won't see them in the same way when they meet them on the street."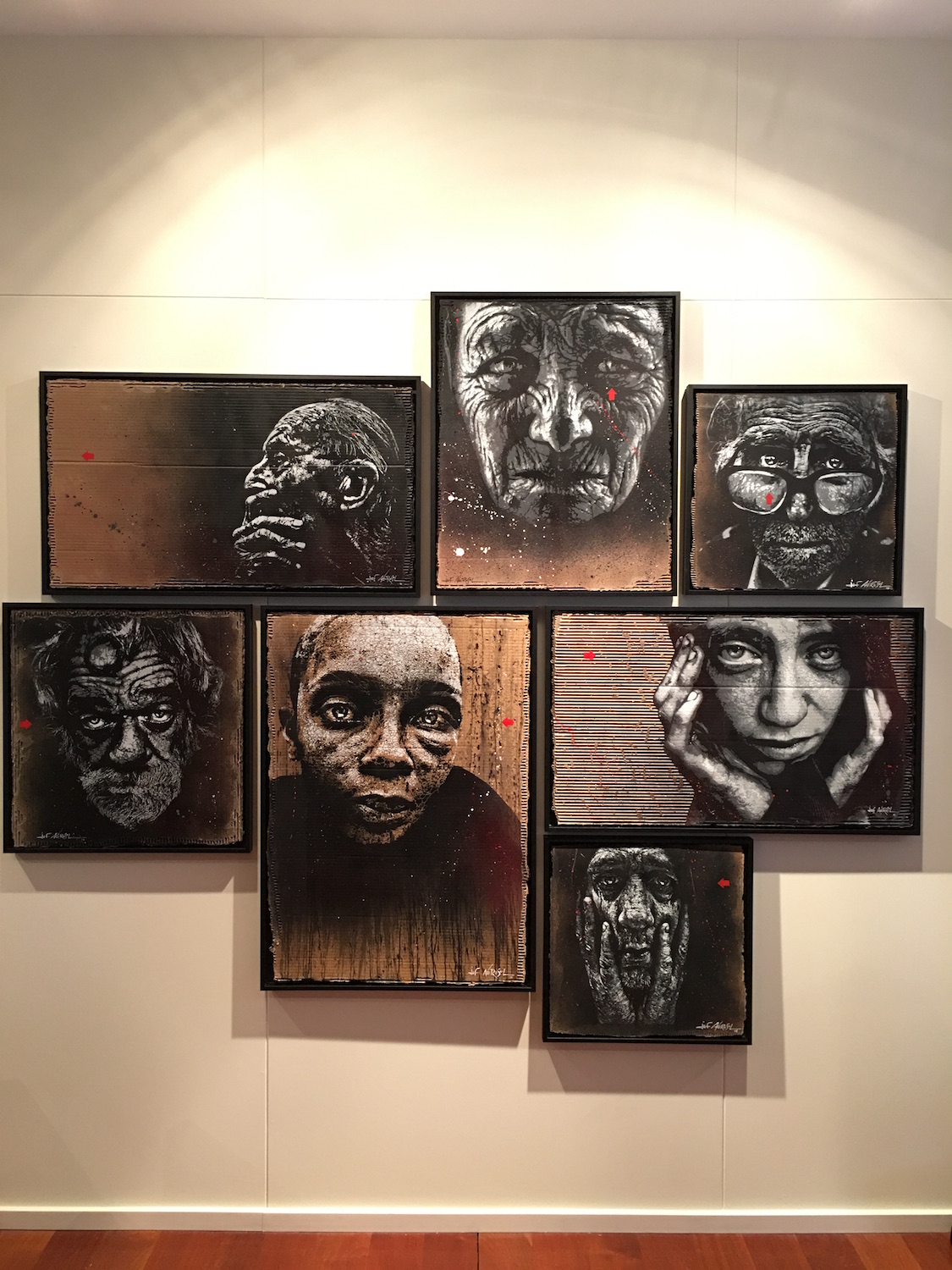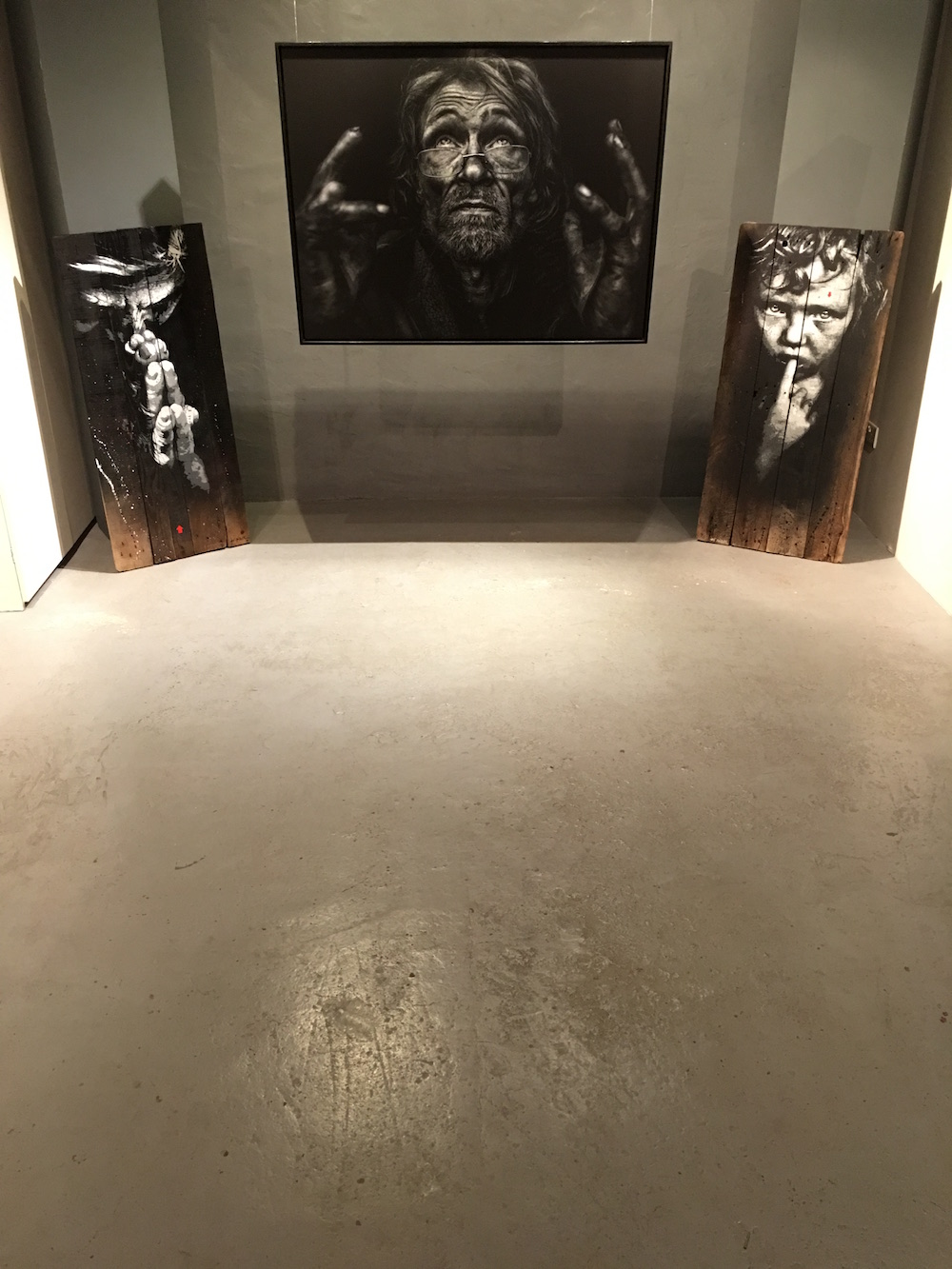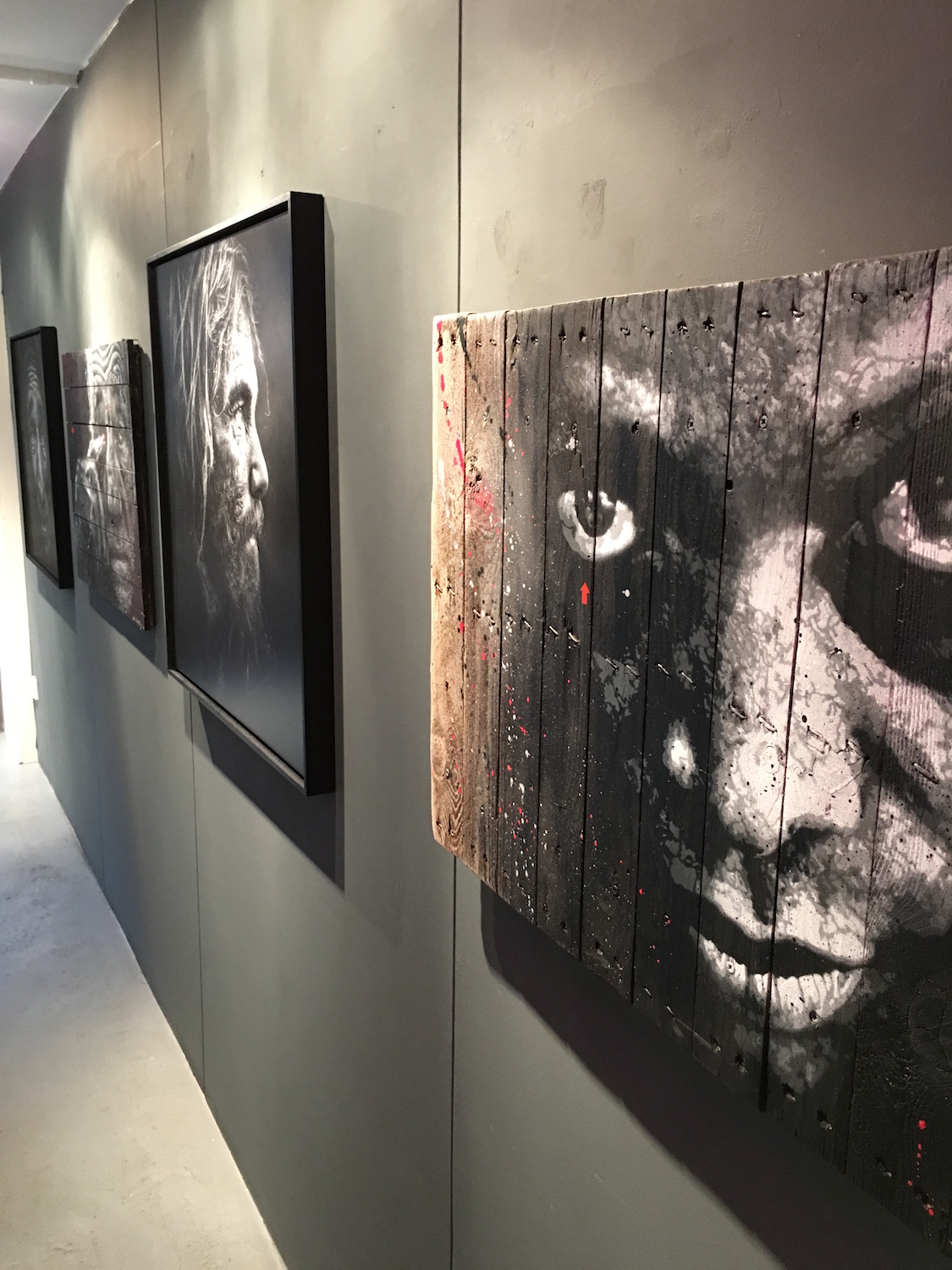 The show also sparked perhaps the most moving revelation that Lee has ever come forward with. In an incredibly powerful statement he put up on his Instagram, Lee revealed the "why" behind his work with such profound honesty that it left his followers, and us, totally stunned:
I venture out on the street, not to take photographs as you might expect. I'm out there as an antidote for the intense feelings of personal loneliness I endure. It's been that way for years.

Somehow being with those with nothing, who give everything, desensitizes my own pain. My state of mind leaves me vulnerable. I'm so open to a relationship that I often find myself 'falling in love' in a strange kind of way.

My photographs are the final piece of the journey. They are, in fact, the act of saying goodbye. I sit in tears over each one.
If you've ever forgotten that it's the "why" behind the work, more so than the work itself, that separates the good photographers from the great, let this statement remind you.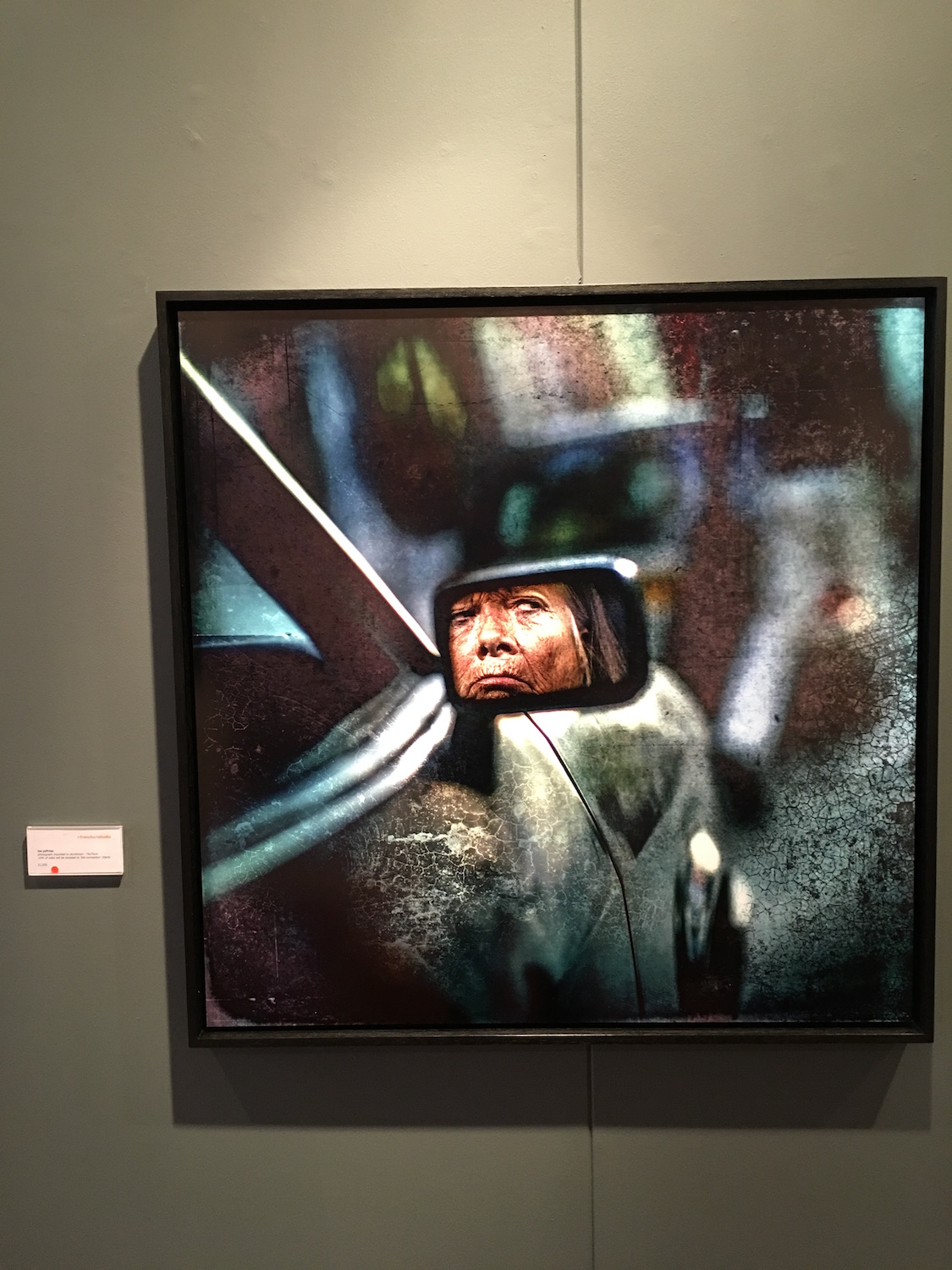 A big thank you to Lee and Jef for sharing their work and the spirit behind it with us here at 500px ISO. You can find more from Lee on 500px, Facebook, and Instagram. And if you'd like to explore Jef's work, check him out on his website, Facebook, and Instagram.