Sitting inside helicopters, sea planes, and even commercial airliners with his camera at the ready, Travel and Lifestyle Photographer Rishad Daroowala has captured some truly stunning aerial views of everything from Manhattan to Glacier National Park.
Rishad is an undeniably talented photographer in many regards—he's shot portraiture, nature, urban exploration, commercial photography, even wildlife on occasion—and he's got the massive social following to prove it. But it was his aerials that first caught our eye, and so we sat down with Rishad to ask him for some tips, and see if he would share his favorite aerial images with us (and you) here at ISO.
Whether or not you're interested in shooting aerial images, we have a feeling you'll enjoy the Q&A and photos below. So check em out and don't forget to drop us a line in the comments when you're done!
What draws you to aerial photography?
A unique perspective I think. I've always found it fascinating to look down on places I've visited or even lived all my life and see things from a totally different point of view from above ground.
Cities, lakes, and mountains can either look far bigger than they appear or much much smaller. The world looks much different from a bird's eye view.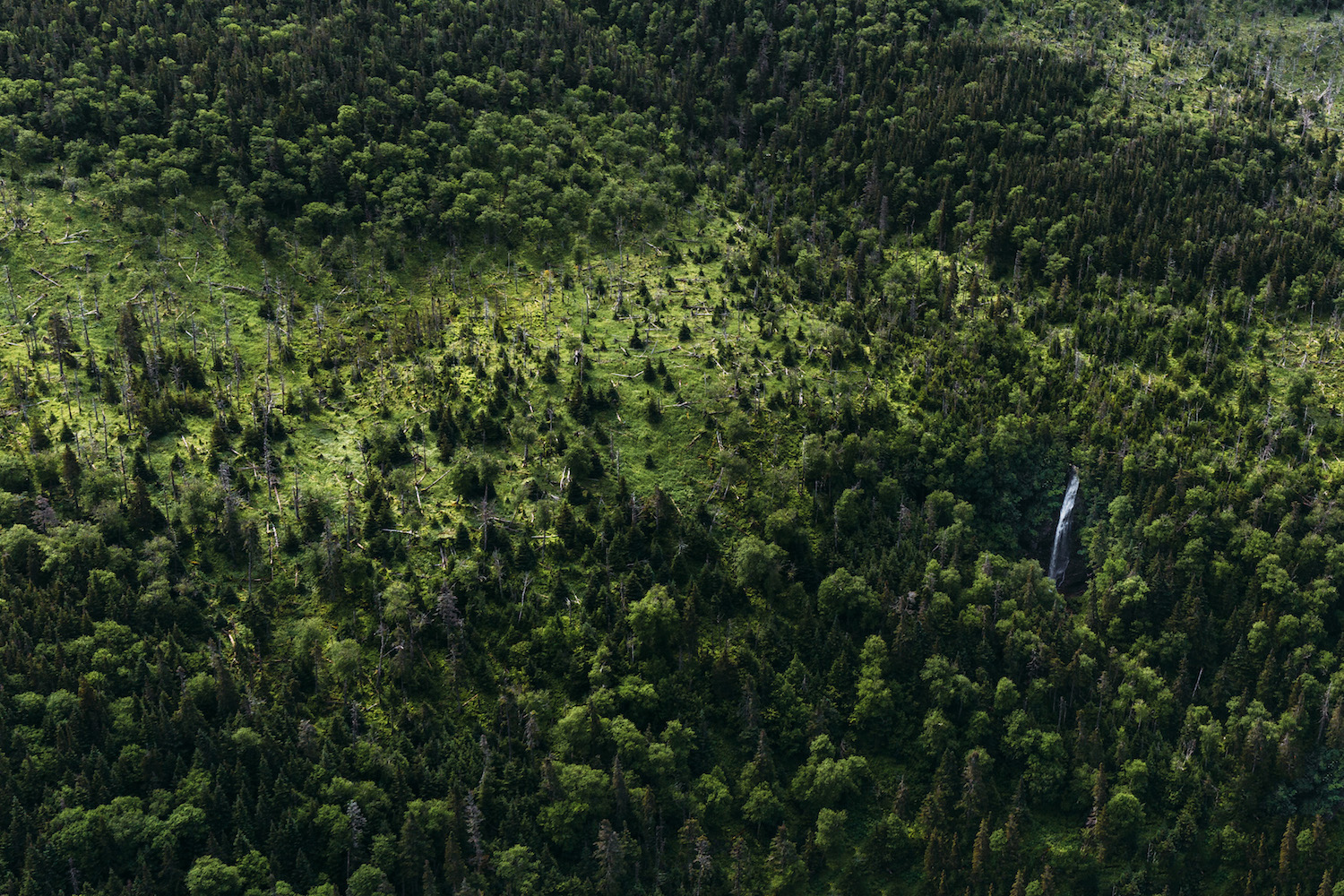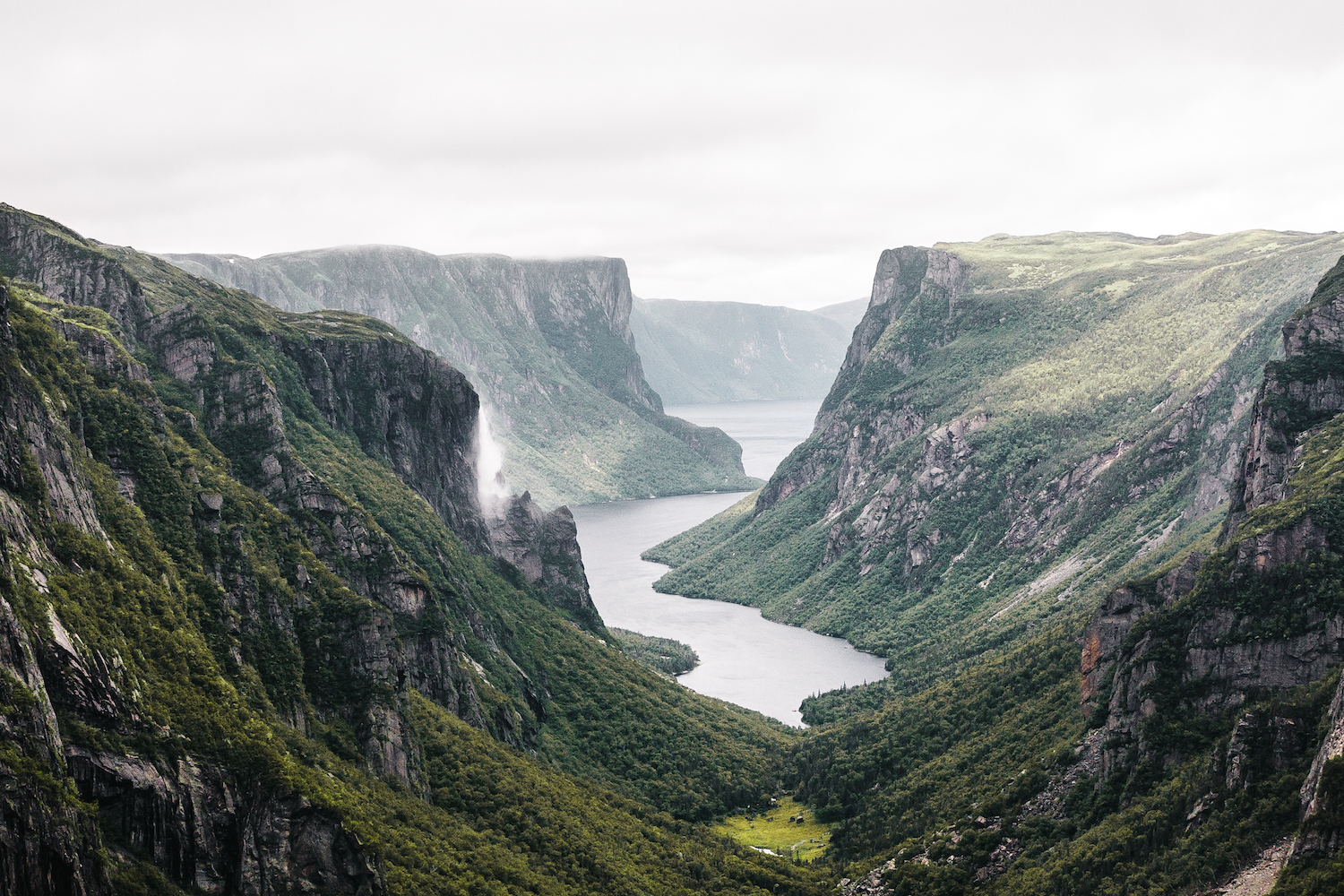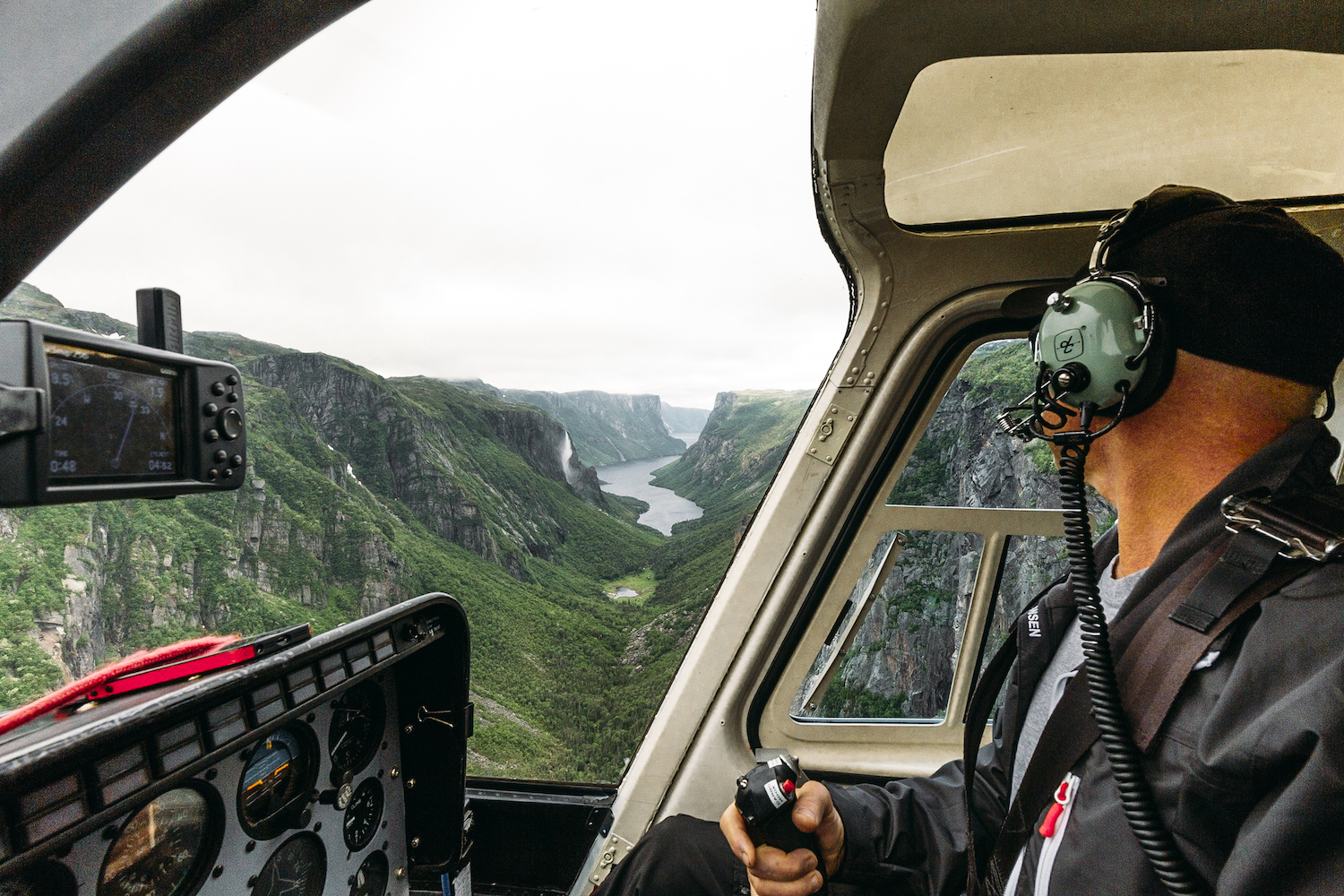 We noticed that a lot of your aerial shots are captured from helicopters. What are some things to consider when taking photos from a chopper?
There are few key things:
– The main thing to consider is speed. If you're shooting out of a heli, you could be flying up to 150miles/hr—which can make focusing a challenge and shaky photos an unwanted final result. You'll want to increase the shutter speed of your images to compensate and reduce blurry, shaky photos as much as possible.
– Time of Day. If you have control of when you're flying—sunrise or towards dusk is the best time to shoot aerials in my opinion. Nothing is worse than shooting midday in harsh light and finding unwanted reflections over water or washed out skies.
– Timing is everything and switching lenses will usually mean a missed photo opportunity. Carry multiple camera bodies with a wide angle and zoom lens if you have it.
– If you're shooting out of a helicopter, have the doors removed and get harnessed in. It's much easier to move around and shoot at all angles unimpeded instead of through a small window or glass (shooting through glass also means unwanted reflections). Remember to dress warm if the doors are off because you will be cold!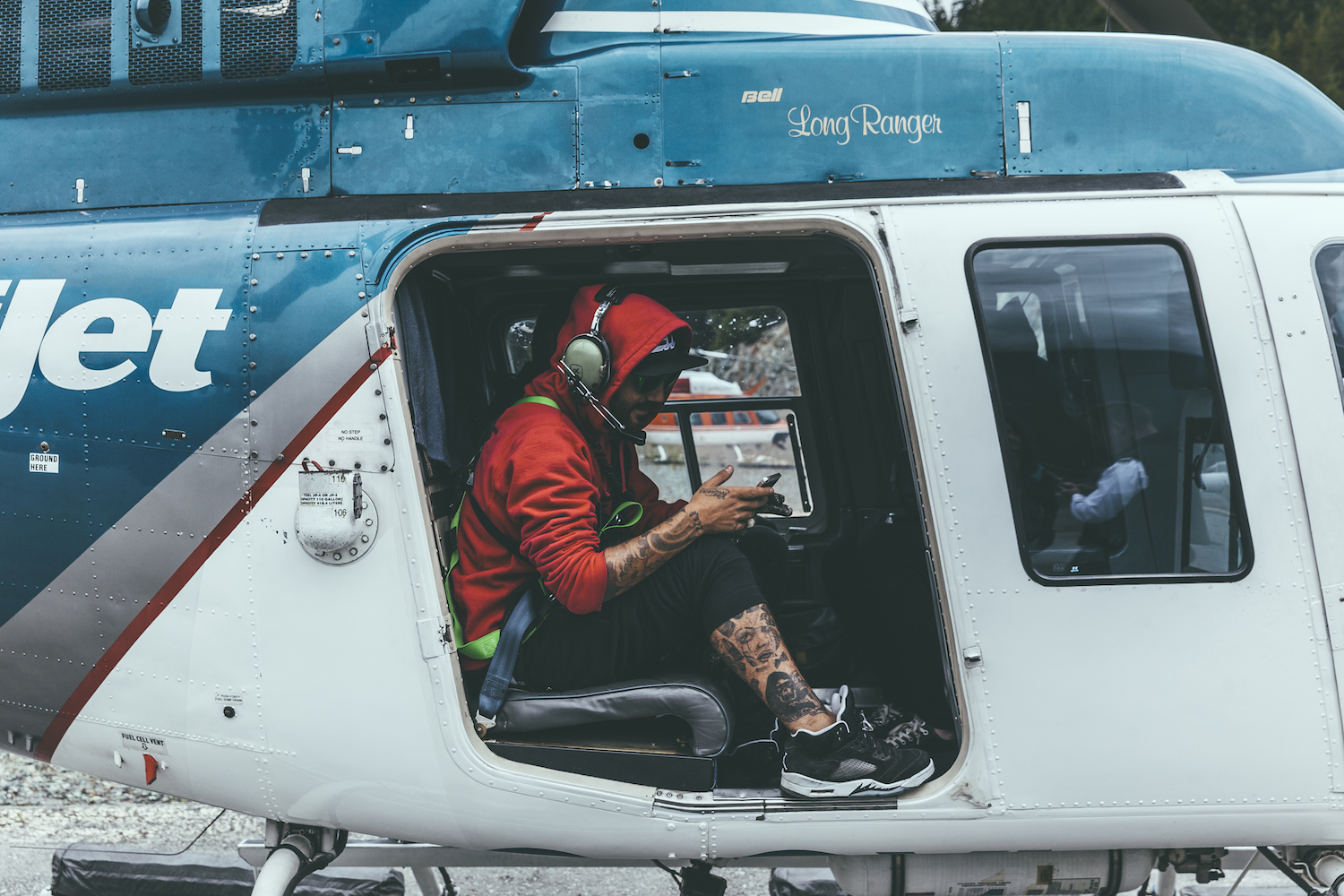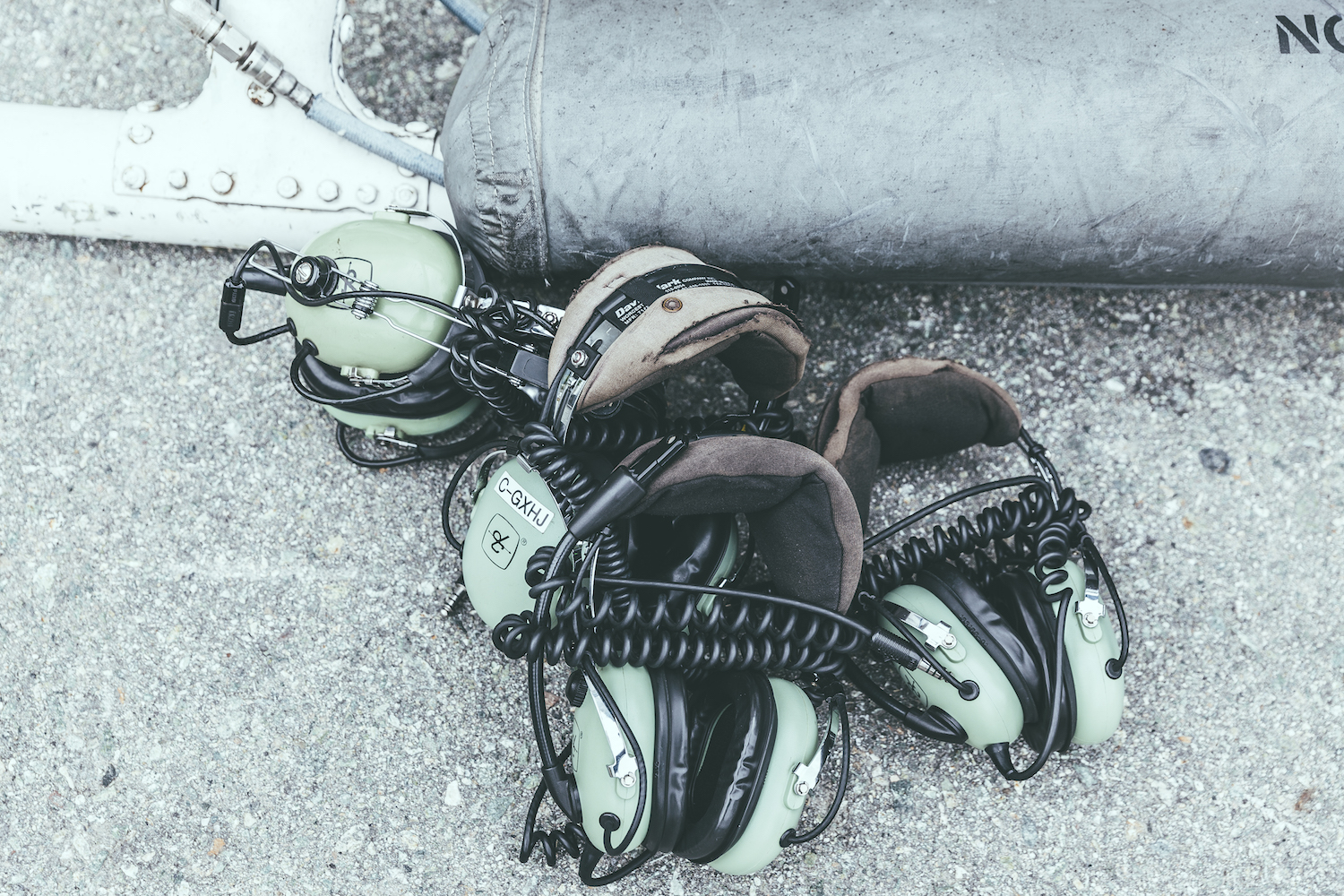 What camera settings do you use?
I almost always shoot in 'shutter priority mode' (TV mode on Canon or S mode on Nikon) instead of Manual because you won't have time to manually meter your images. If there's adequate light, I'll usually shoot at 1/300s or faster at around 400ISO to be safe.
I keep autofocus on and switch to Servo mode. This will track your subject automatically which is easier in the air. And I always suggest using Image Stabilization if you have it.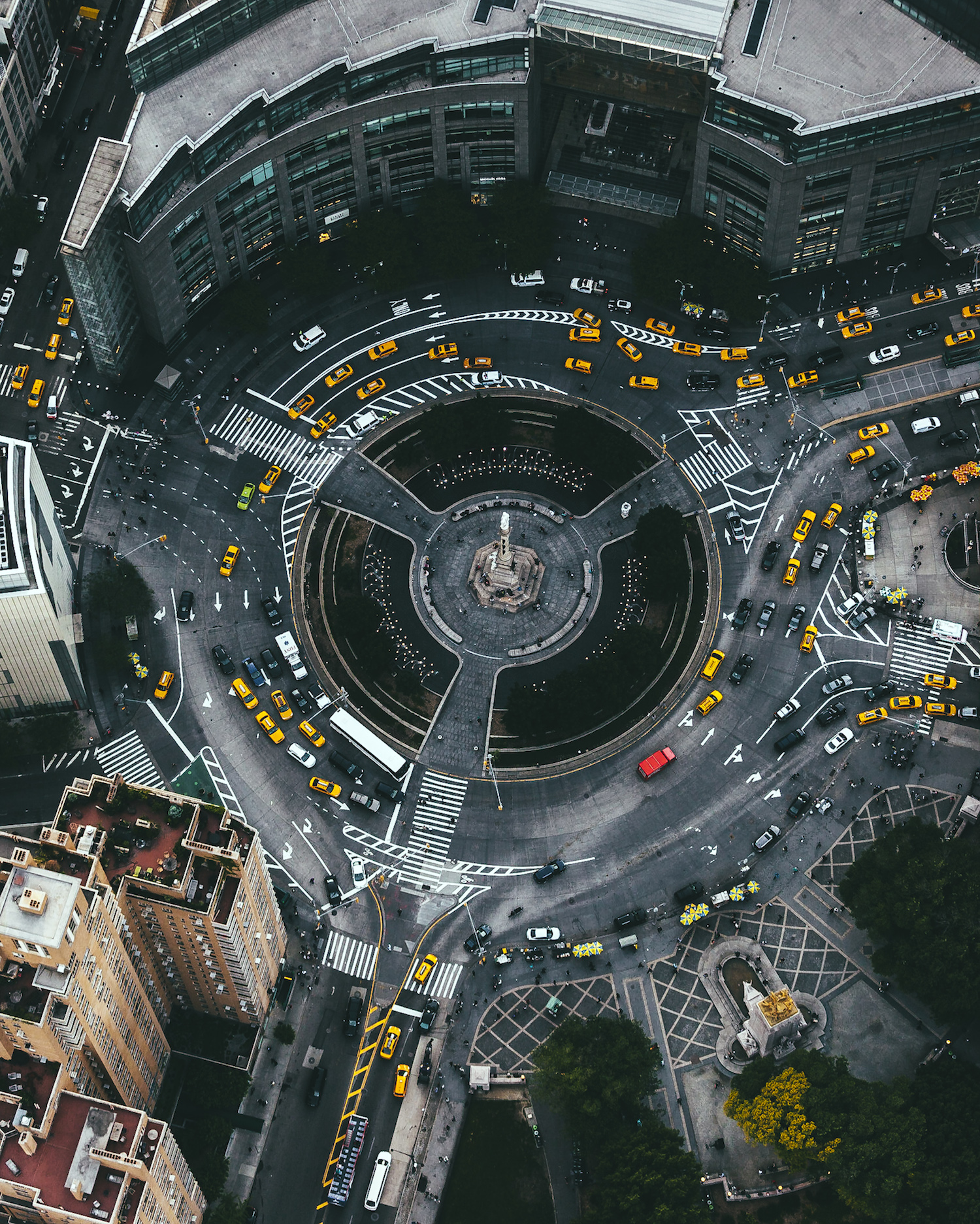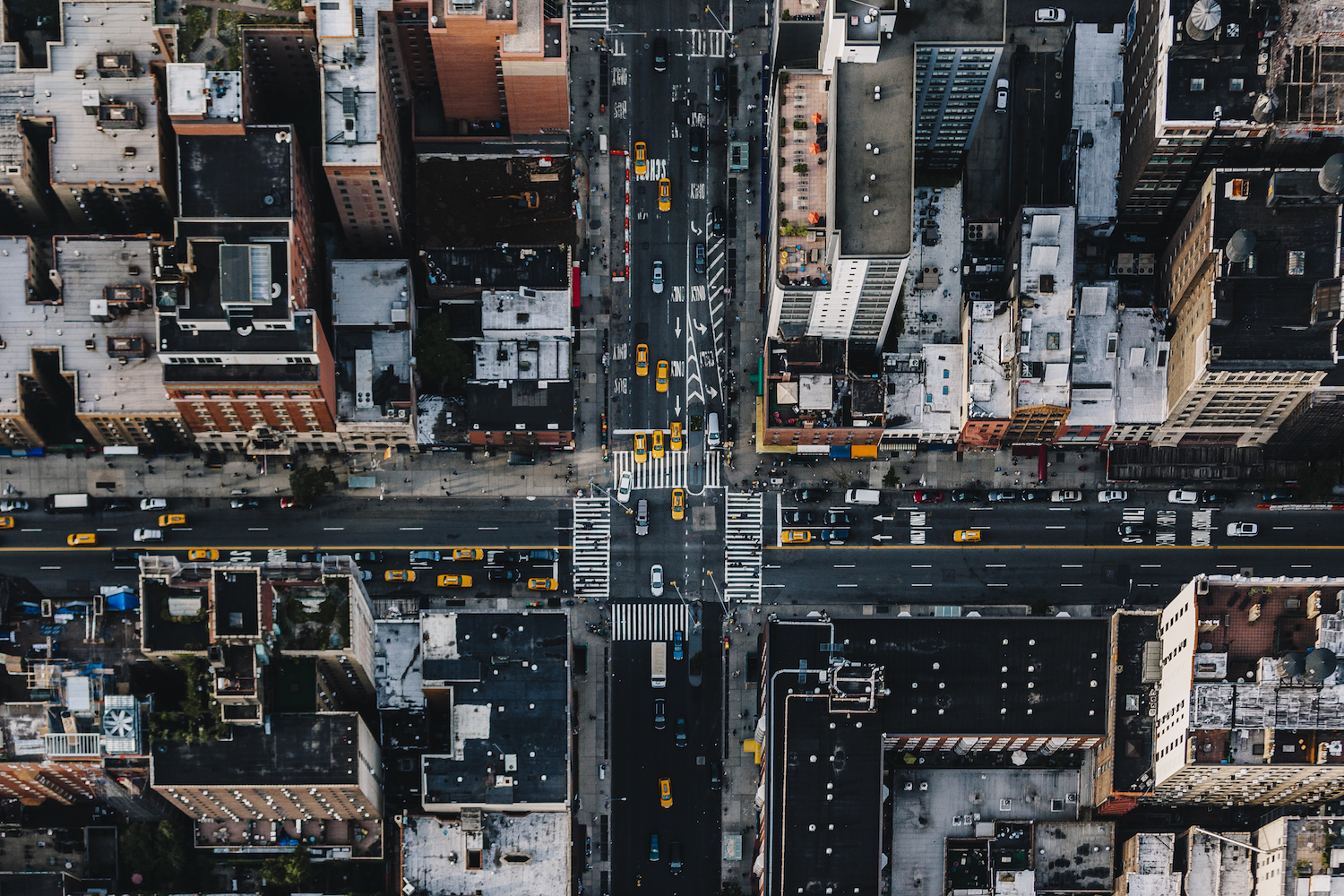 What must-have gear do you take with you when you shoot from the air?
If I could only carry one lens, I would recommend a wide angle to take in as much as possible. When shooting out of a plane I usually carry my Canon 16-35mm (on a full frame camera) which also has Image Stabilization. IS is also important, to reduce shake as much as possible.
Beyond a great wide angle lens, a good quality camera strap that extends around your body is key. You'll want to keep your camera very secure if you have an open door…
And finally, keep extra memory cards close by. You'll be surprised how quickly even a 64GB card fills up.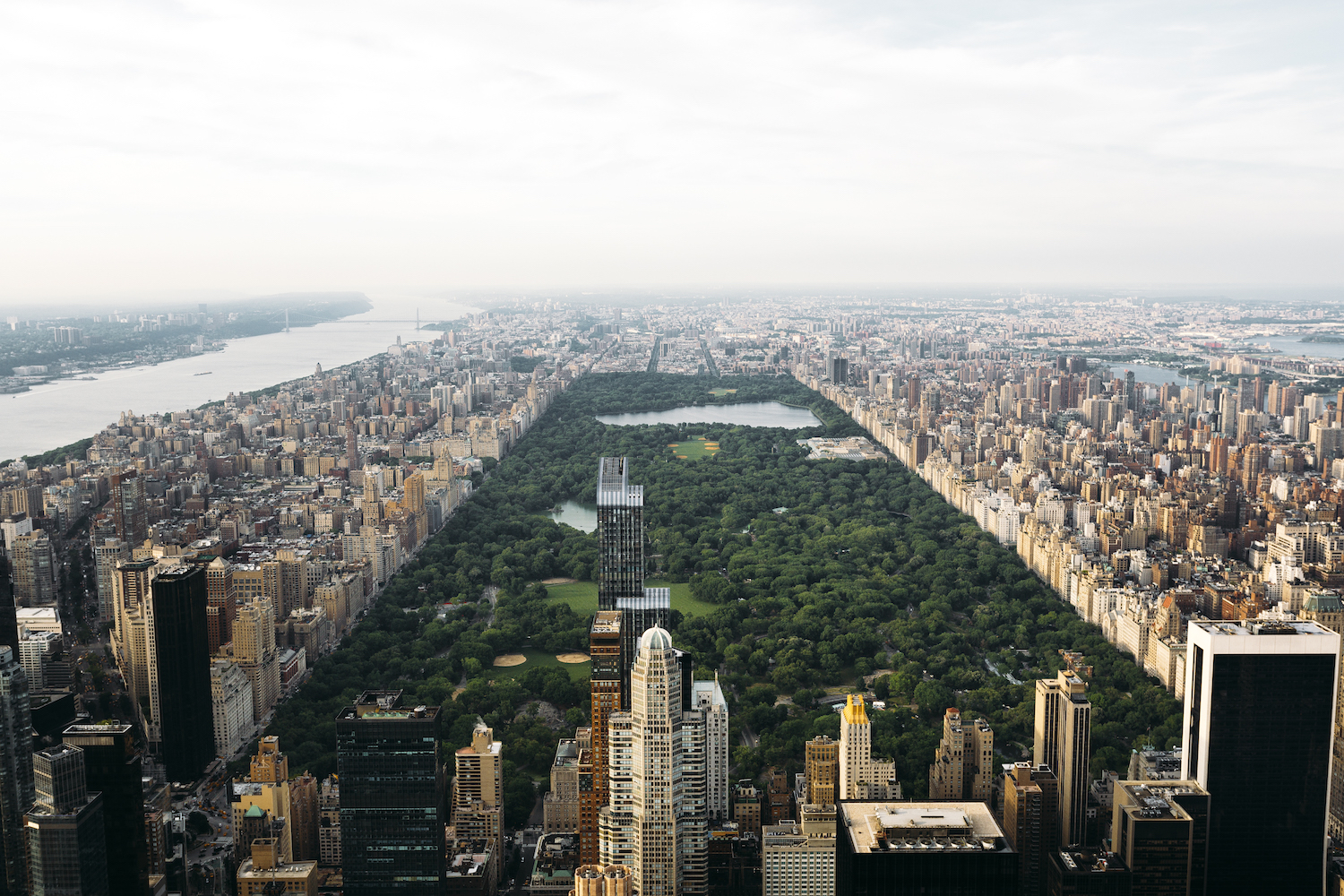 Can you walk us through your post processing workflow? Are there any special edits you use for aerials?
I have a few presets I've built over the years that serve as my base, or I'll begin with a VSCO filter and adjust accordingly.
With aerial images, increase your sharpness if your images are slightly blurry and apply a grad filter to pull back on overexposed skies. Other than that, your workflow shouldn't be too much different than any of your other photos.
Finally, what is your favorite helicopter ride you've taken thus far?
I would have to say over Glacier National Park in Montana. The glacial waters, pristine mountains, and snow-capped lakes were like nothing I've ever seen.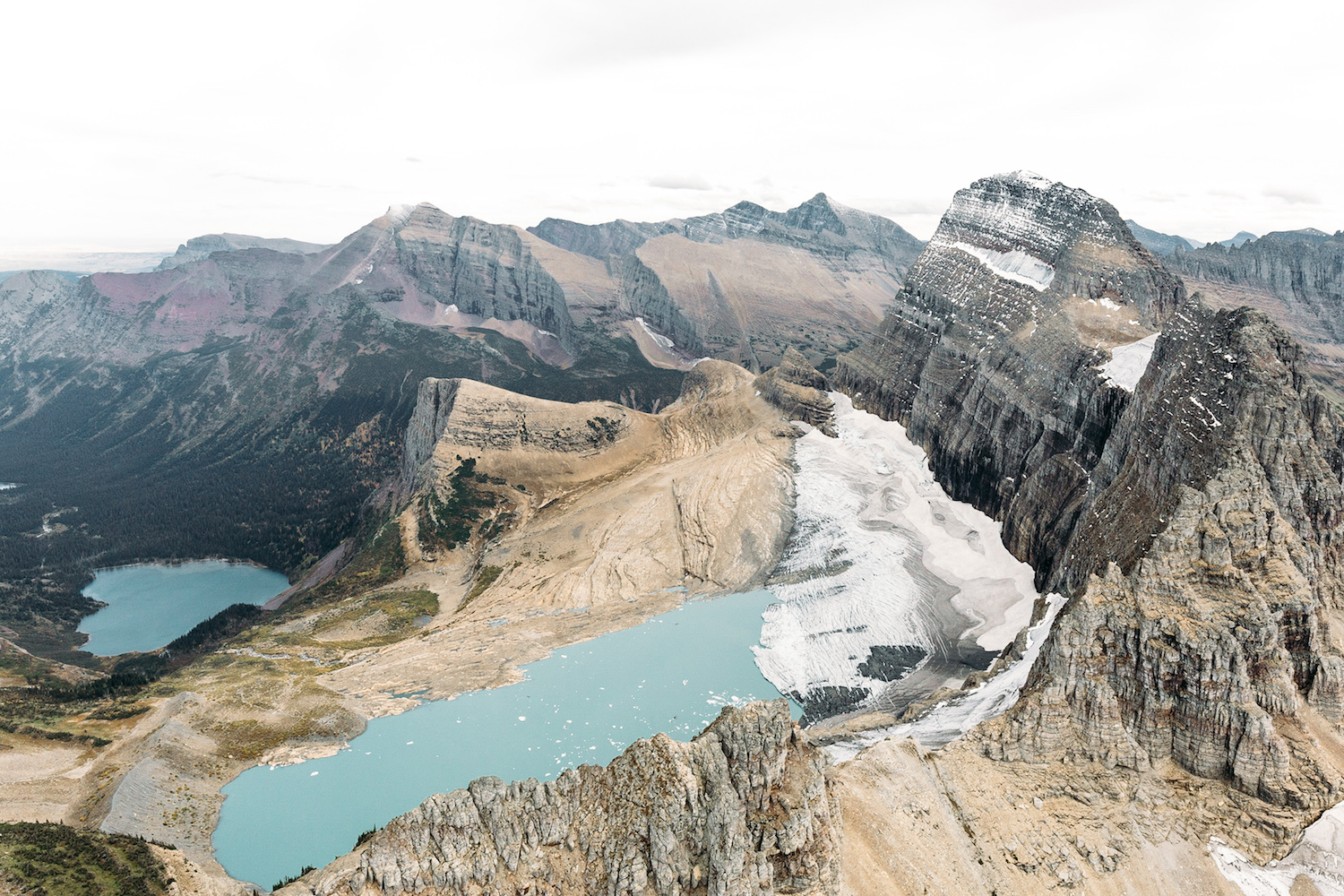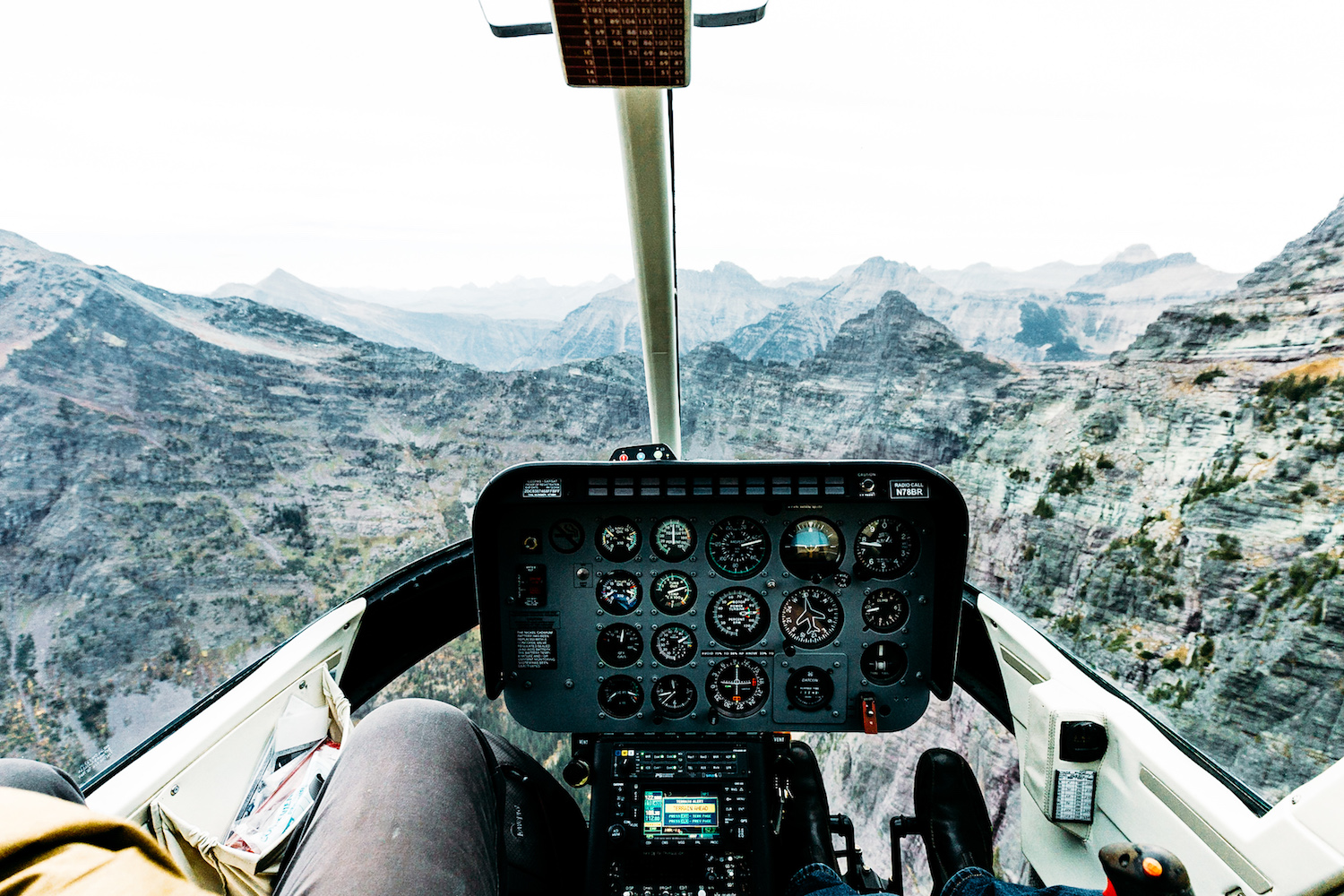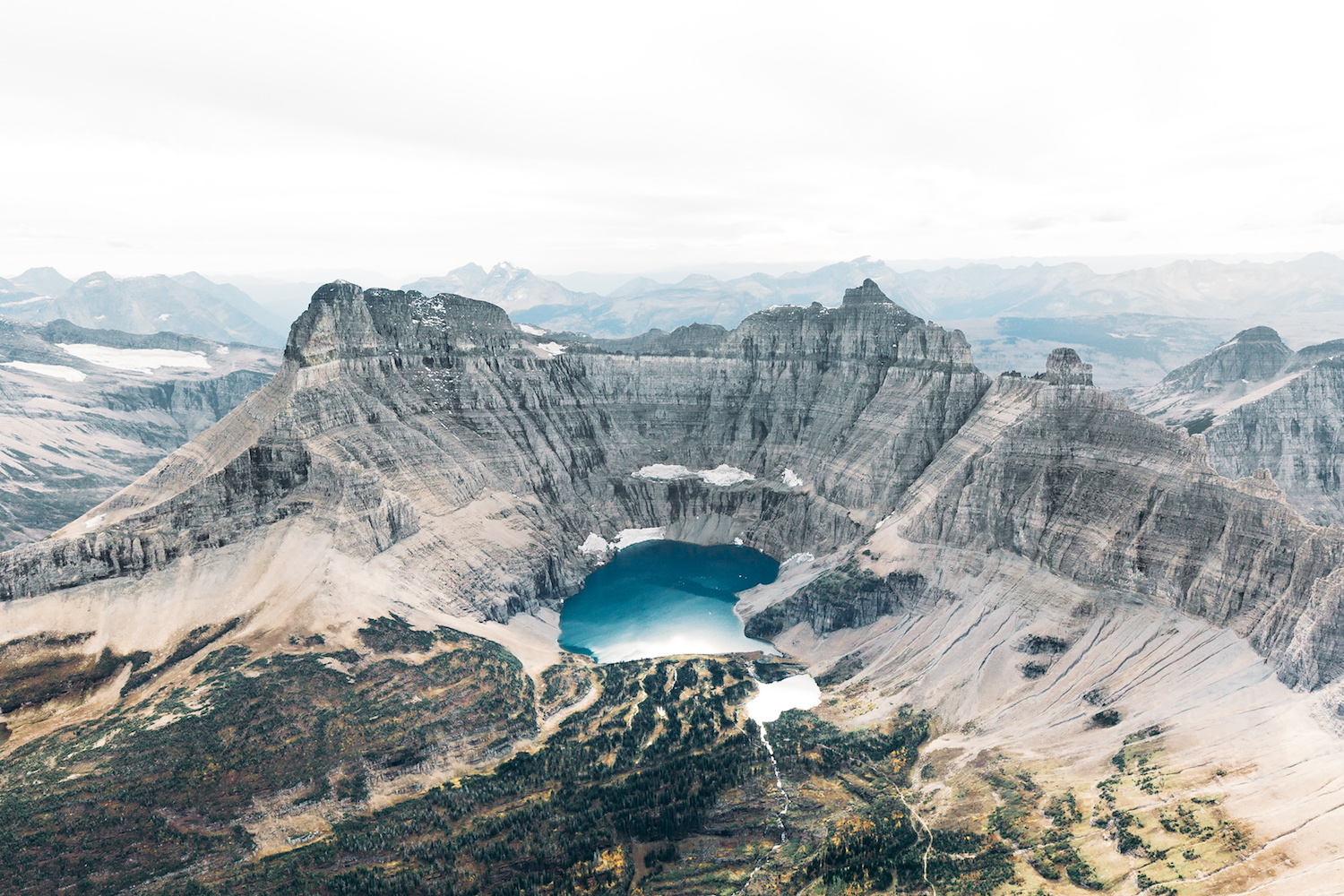 A huge thanks to Rishad for taking the time to answer our questions, share his favorite shots, and offer a few top tips! We hope you found this Q&A as enjoyable and helpful as we did.
To see more of his work, be sure to follow him on 500px, visit his website, check out his blog, and show him some love on Instagram.