We won't be satisfied until the whole world knows about 500px and the creatives that share their best work through this awesome community of ours. And today, we're taking a huge step in that direction.
Announced behind the scenes at the big Google event this morning, 500px has worked closely with Google to bring 500px to a new platform: the TV.
Google knows that consumers want access to their favorite content on every screen: be it mobile, desktop, or TV. As one of the first external Chromecast photography partners, 500px integration will bring our community into 20 million+ Chromecast users' homes today, giving them the ability to display a curated collection of featured 500px photos on their high-definition TVs, and discover the photographers who took them through the attribution links.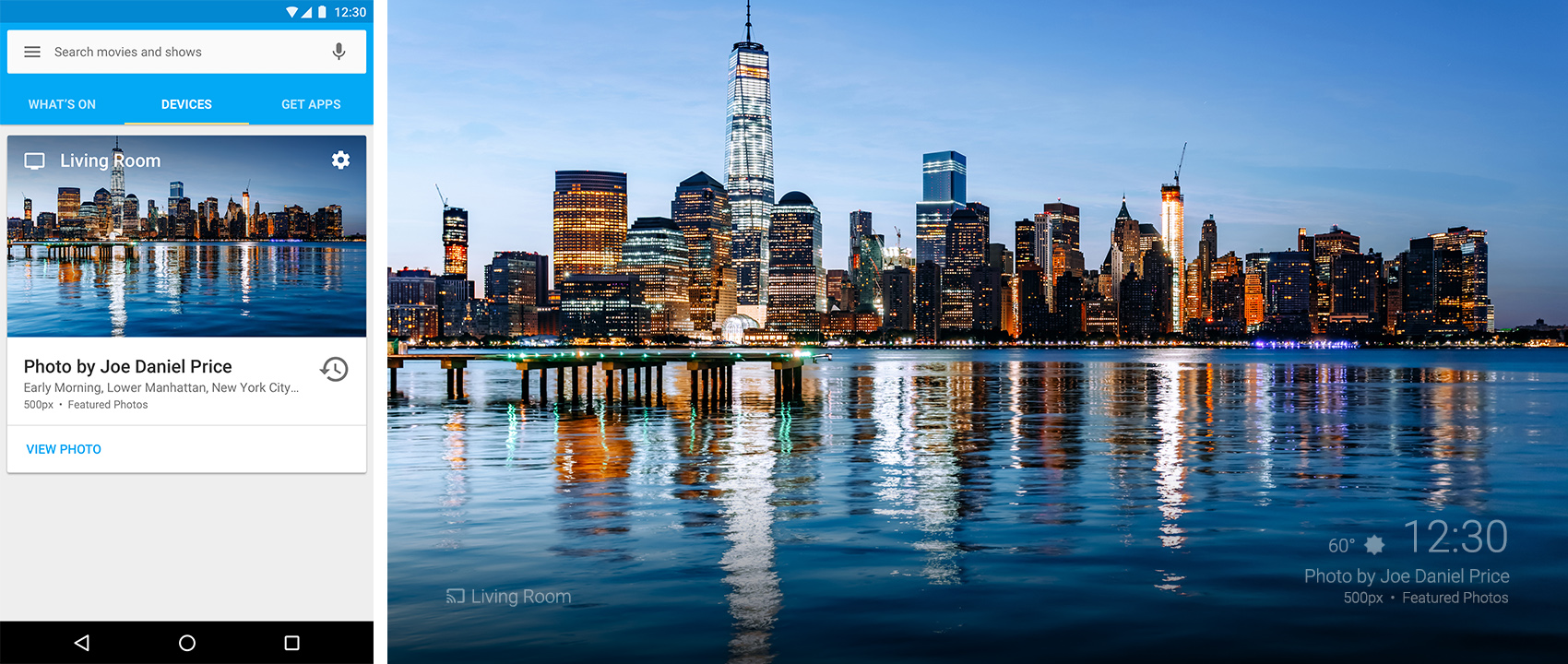 Chromecast users can quickly and easily add featured 500px photos onto their television, and engage with each photo from the Chromecast app on Android and iOS.
By selecting 500px photos in their Chromecast Backdrop settings, users will turn their televisions into a big, beautiful canvas for the best photography in the world, captured by the best photo community in the world.
Until now, 500px images lived mostly on mobile and desktop—the Google relationship will change this and enable the community to reach a massive new audience. Millions of new eyes on your photos, millions of new fans of 500px, a huge boon for an amazing community.
The past several months have been incredibly exciting for 500px users. First, a brand new uploader and photo manager; then, a rebuilt iOS app that revolutionized the look and feel of the 500px experience; and now, exciting integration with one of the foremost technology companies on Earth.
What's next? So much more! Keep an eye on ISO and we'll keep you in the know.