Have you ever wondered what a day in the life of a professional photographer is like? Wonder no more! As often as possible, we ask a top-notch 500px photographer to document a day at work — be that in the field, in the studio, or both — and share it with us.
From 19 hours in Patagonia with Evgeny Tchebotarev to a jaunt through the forest with colorblind photog Kilian Schönberger, they share an exclusive, behind-the-scenes look at their shooting schedule and techniques in the field.
This week, we're taking a trip to idyllic Toulouse in Southern France to spend time with, children, wedding photography, and portrait photographer Vanessa Madec. Put on a sufficiently dreamy look please…
Who I Am, What I Do, and What I Shoot With
Name: Vanessa Madec
Occupation: Photographer
Where I Live: Toulouse, Southern France
What I Shoot With:
– Camera: Nikon D750
– Lenses: 105mm macro, 24-70mm, 70-200mm, 50mm, 35mm
– Software: Lightromm, Photoshop
Subjects I Enjoy Shooting The Most: Babies, Weddings, Couple, Family
A Day in the Life of Vanessa Madec
7 A.M. I woke up early today, for a full day of work, a delight work, preparing shooting sessions, shooting people, children, couples,…
With my lovely partner, who is also a photographer, we have an awesome breakfast.
8 A.M. I am fully operative, one hour to completely wake up, not less, not more.
First operation is to read my email that I received during the night (always being connected is the key).
9 A.M. I see my first client for an early shooting session outside, where clouds draw beautiful shapes in the sky.
The ambiance is there, let's go for the shoot, something spiritual, enchanting, as desired by the client (that I have also a fondness for).
10 A.M. I have a little rest with a cup of tea, already looking at the unedited pictures on my laptop.
11 A.M. Today I have to eat early. Indeed, I have a rendez-vous with a couple who are choosing a photographer for their wedding.
12 A.M. I didn't finish eating… this day make me like a glutton 🙂
1 P.M. My dessert: Sitting down with this couple at my favorite tea room. One moment that I appreciate a lot, this time where I am in the confidence of their dream. A perfect time to discuss.
2 P.M. I have another shoot today. Quite rare having 2 shooting sessions the same day (and quite exhausting, since afterwards there is still the editing, which can take a very long time to finalize).
Then, I need to come back at home, ensure that all of my equipment is operational (fully charged) as I have to be operational (also fully charged).
3 P.M. I arrive at the charming house of my clients, not my direct clients in fact. My direct client is their baby, a beautiful little person of 6-month year old. Before the shooting session, I take time to discuss with the parents (need to know their feeling, how they describe their baby).
4 P.M. I have already started the shooting session with the baby. I take into account the feeling of this beautiful family and try to reproduce it within the pictures.
5 P.M. I come back to my home and copy all the photos made onto my laptop. I prefer not editing the pictures right away. I prefer to have the benefit of hindsight and then report the edition for tomorrow.
6 P.M. I check my mail. My love has just arrived. We discuss on our respective days.
7 P.M. We are preparing together the diner… Sorry, the end of the day is private and not related to my work 🙂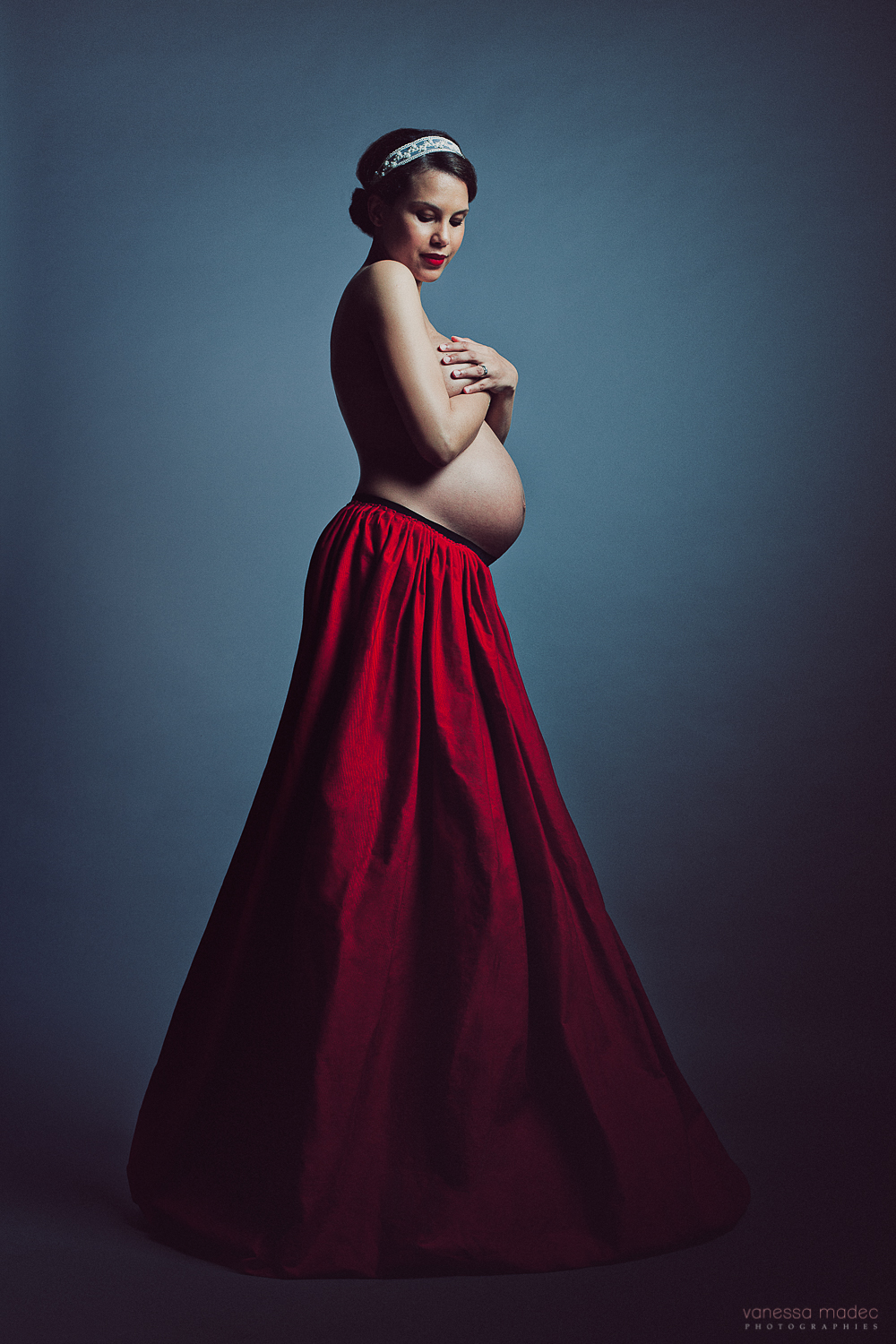 To see more of Vanessa's dreamy work, follow her on 500px, visit her website, or check her out on Facebook, Pinterest, and Instagram.